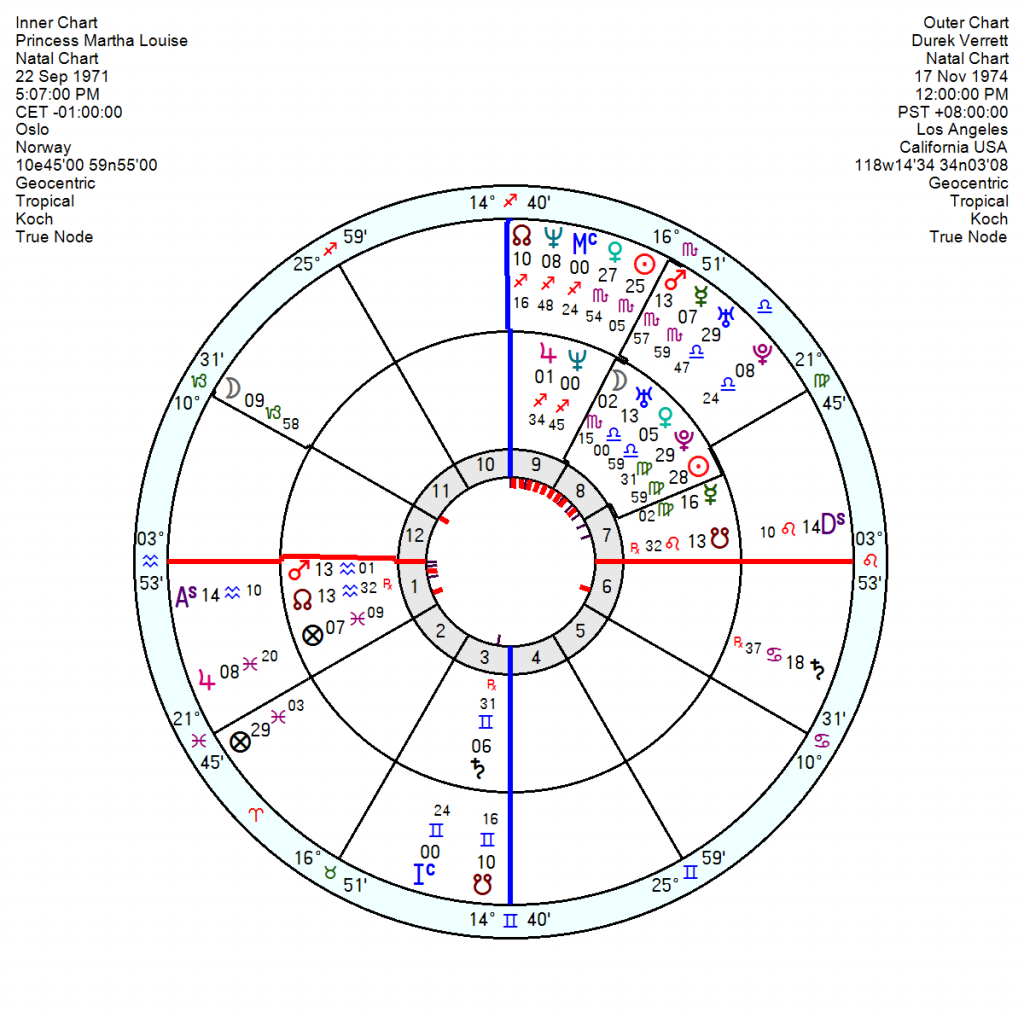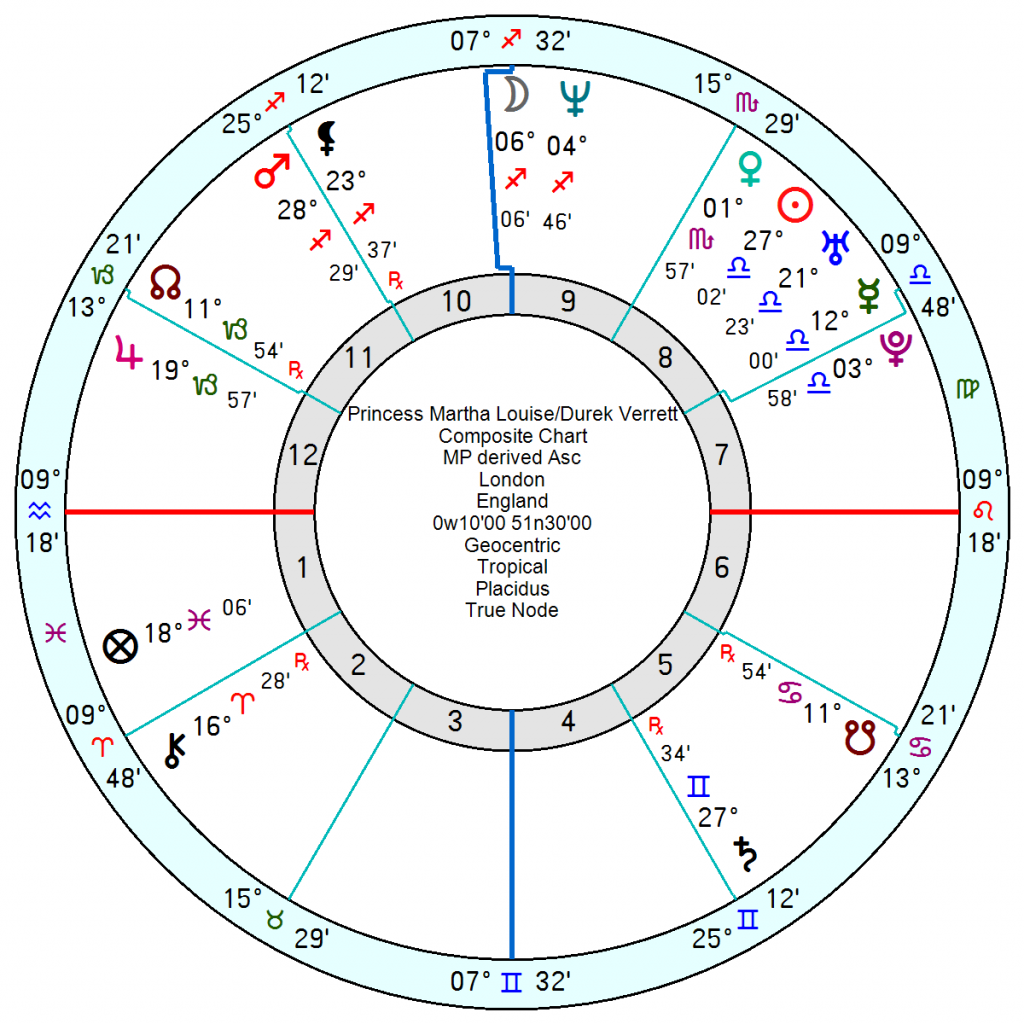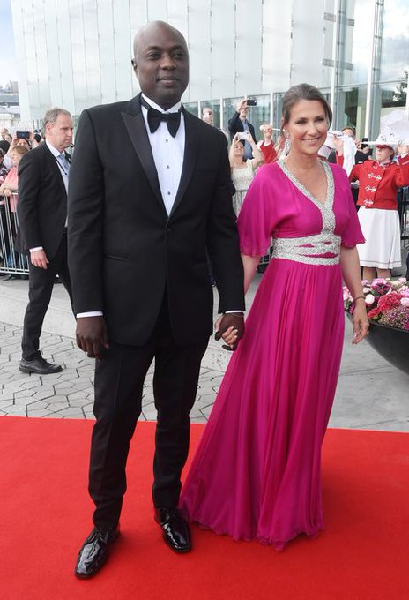 Princess Martha Louise, eldest daughter of the King of Norway though only fourth in line, has relinquished her royal duties to focus on her alternative medicine business with her fiance, Durek Verrett, an American shaman who has claimed to be able to cure cancer/covid and reverse ageing and is bisexual. The palace said that once the princess and Verrett were wed he would become a member of the royal family but would not have a title or represent the monarchy. They have agreed to refrain from any association with the royal family in their social media channels, media productions and commercial activities.
Her first husband, an author and artist, died in 2019 by suicide. He had struggled with alcoholism and mental health problems.
She was born 22 September 1971 at 5.07 pm in Oslo, Norway and has a chart where her ancestral legacy looms large with an 8th house Virgo Sun conjunct Pluto and Venus in Libra with Uranus and a Scorpio Moon also in her 8th. Intense, secretive, driven by unconscious forces she doesn't understand and indeed by circumstances outwith her control, she herself claims to be clairvoyant.
She has a determined, defiant Mars in Aquarius on her Ascendant; and a head-in-the-clouds Jupiter Neptune in Sagittarius in her 9th in a creative though also neurotic opposition to Saturn in Gemini.
Her unaspected Moon will make her vulnerable, feeling under-supported and can be traumatizing. She was not handed an easy hand of cards to play in life.
Durek Verrett, 17 November 1974, is an intense and charming Sun Venus in Scorpio with an ultra-determined Mars Mercury also in Scorpio. He will resonate with her heavy 8th house chart, though their relationship chart is horrifyingly difficult. There is a needs-space Sun Uranus conjunction square an adventurous Jupiter – that latter often pops up in unlikely romances that seemed a good idea initially but don't stand the test of time. More difficult by a multiple of a hundred is a one-sided, controlling, can be unkind/cruel composite Saturn opposition Mars square Pluto. That is nasty.
Unless his birth date is way out – this one is unlikely to survive as a happy-ever-after union.
Her first husband Ari Behn, had a Libra Sun, Pluto and Mars in late Virgo conjunction falling in her 8th as well as his Mercury Uranus so another tricky match.
Pic: Twitter