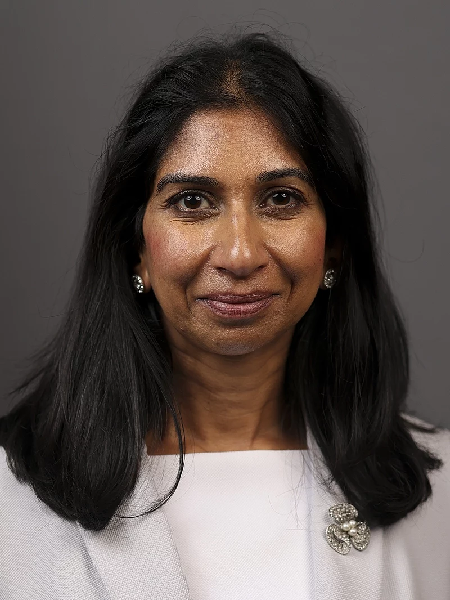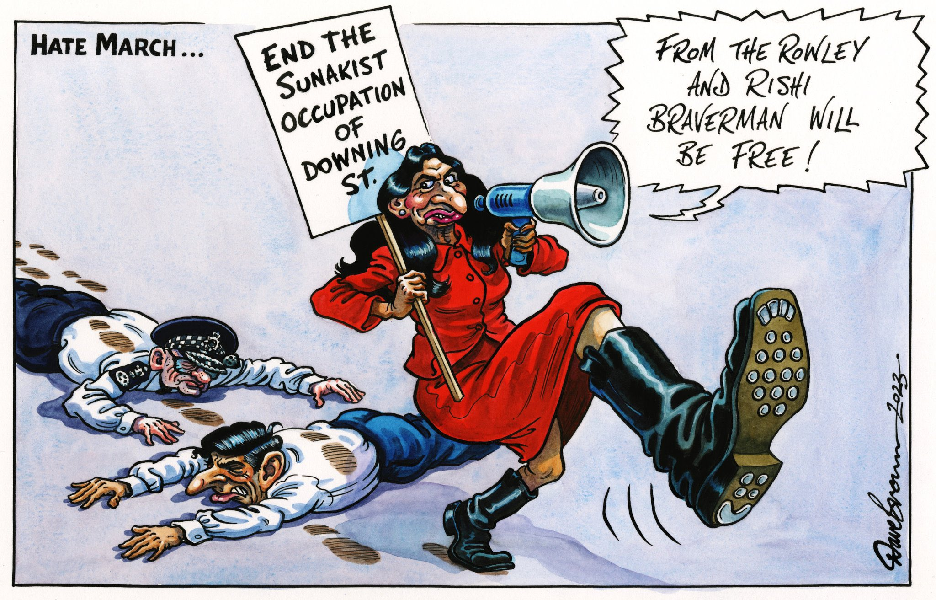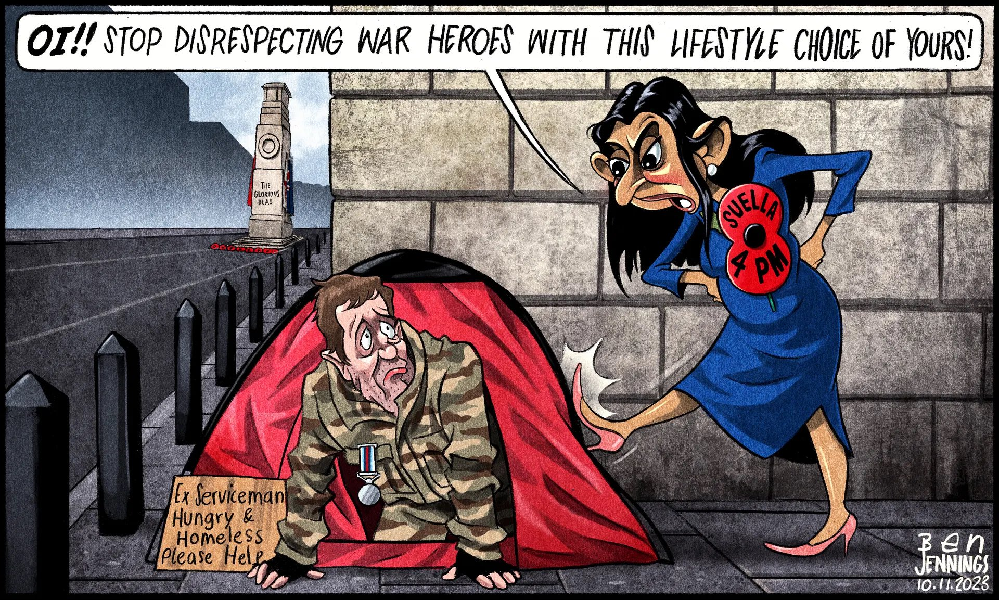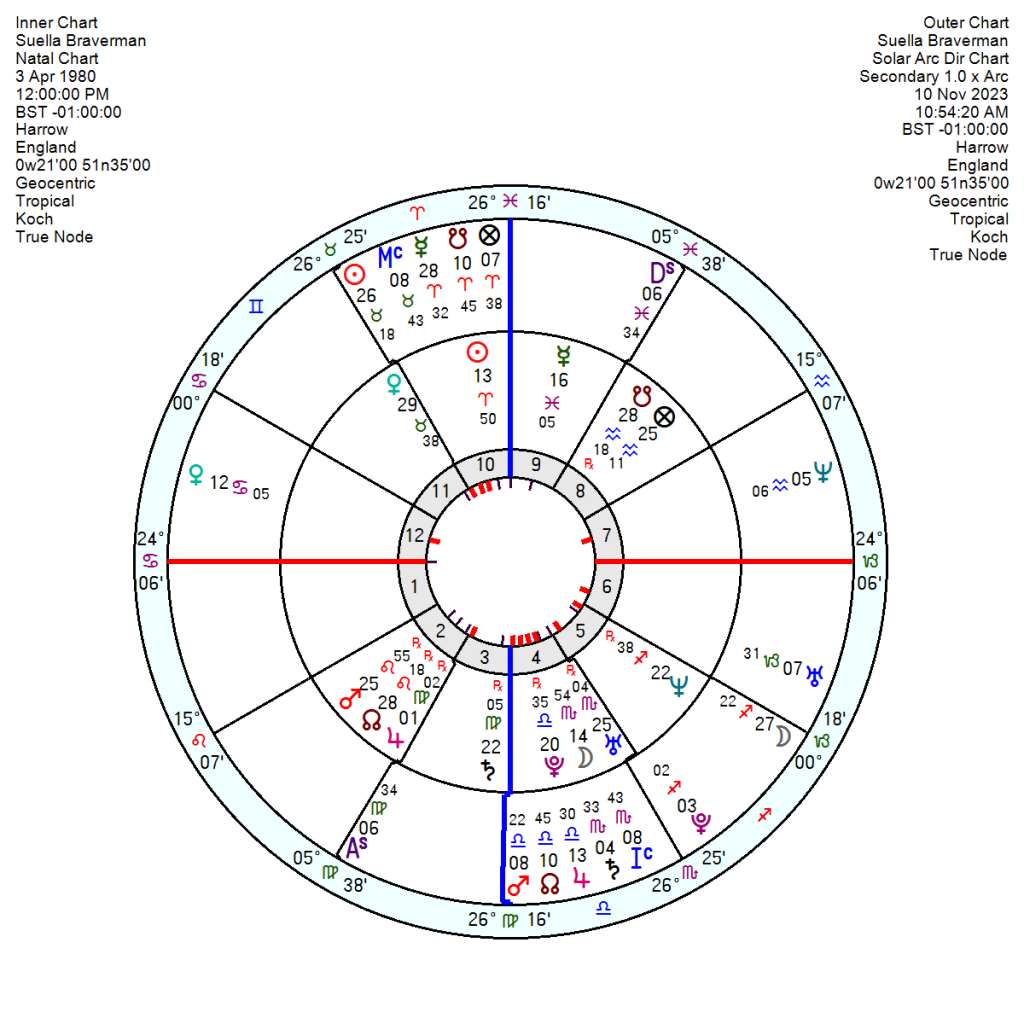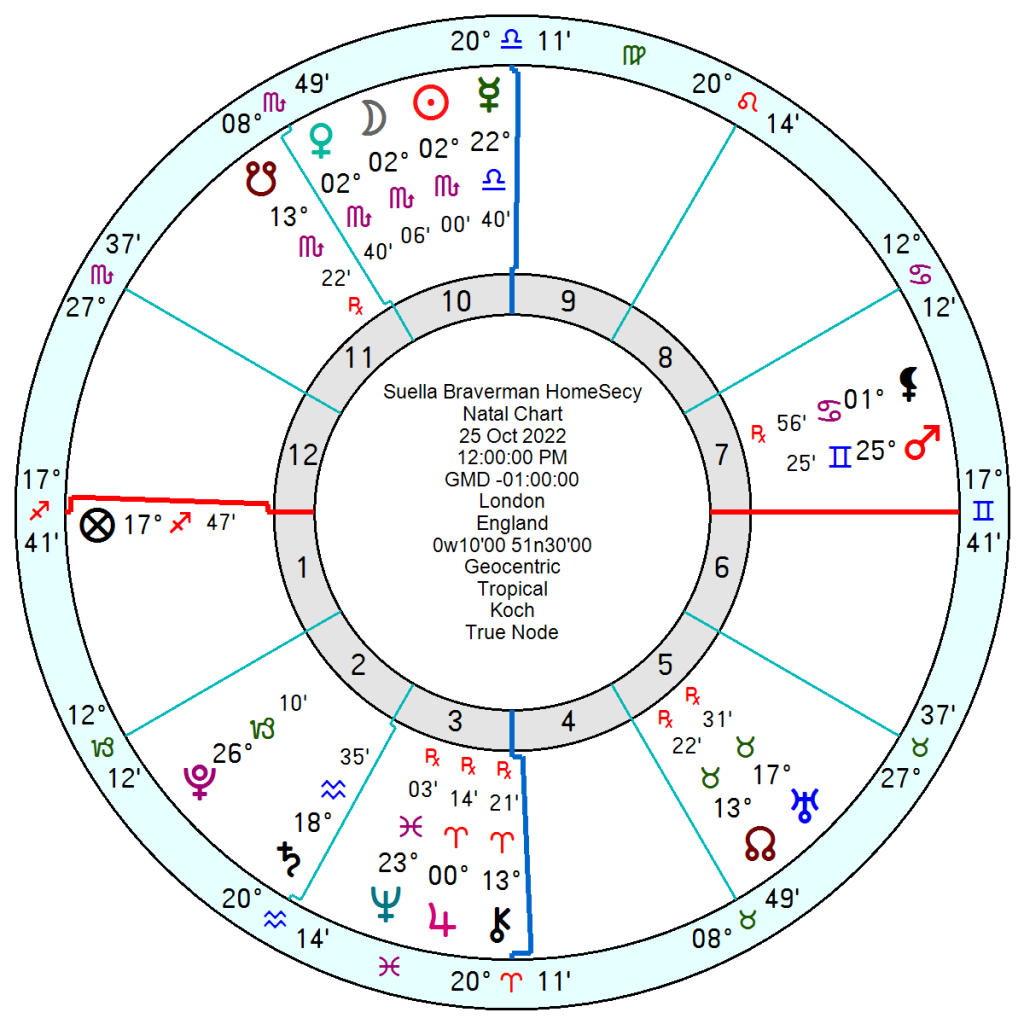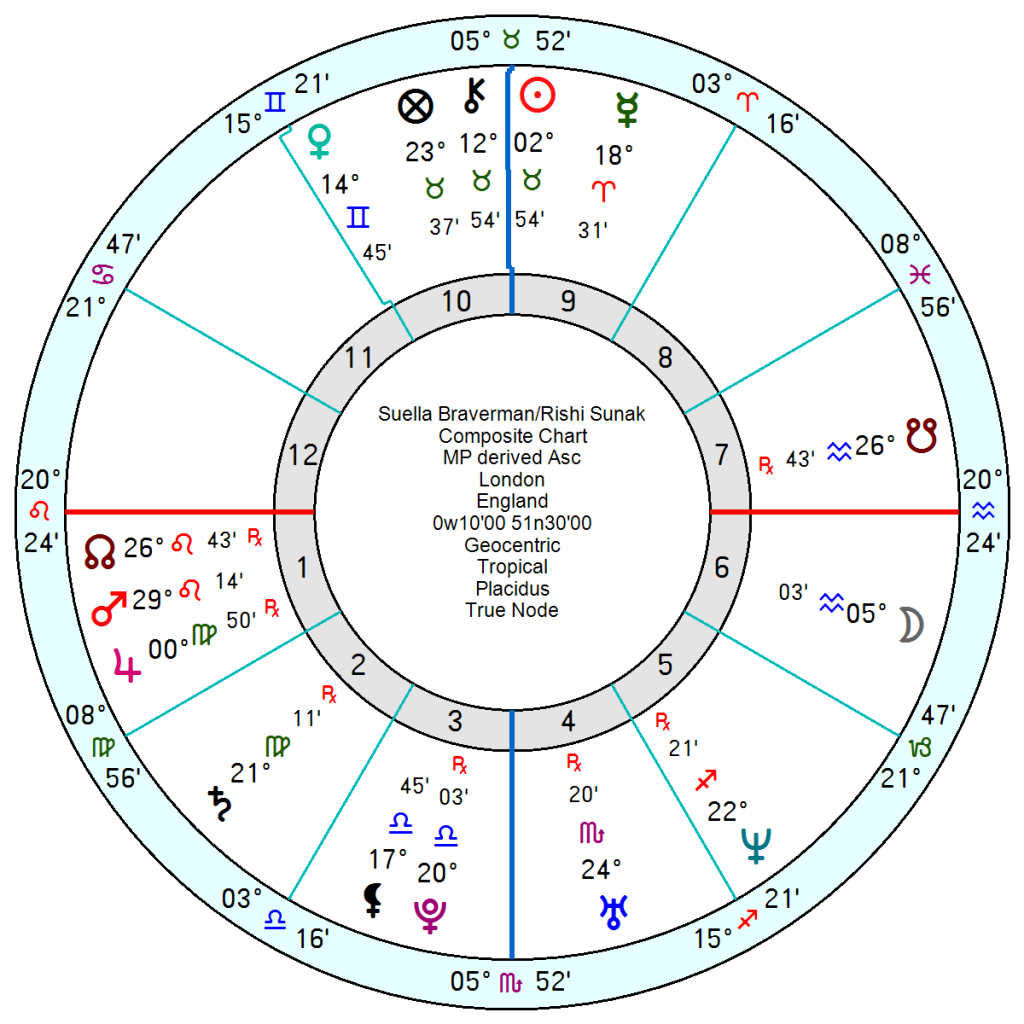 The cartoonists are having a field day with Home Secretary Suella Braverman who has deliberately defied No 10 by attacking the police over the pro-Palestinian rallies and her claims that for the homeless rough sleeping is sometimes a "lifestyle choice". Getting rid of her is not an easy option for Rishi Sunak since she represents the hard right of the party who would not be pleased. And she might well appreciate being fired and dissociating herself from a government destined to be defeated, allowing her to take over next year as a "clean break" leader.
Born 3 April 1980 she is an upfront, pro-active Sun Aries (like Priti Patel) in a controlling opposition to Pluto. On top of that she has a prominent Mars in Leo conjunct North Node square Uranus and square Venus.
Interpretations for Mars Uranus squares run from self-willed, through obstinate, intolerant, argumentative, reckless, risk-taking, erratic and impatient about overthrowing the established order. Great for high-risk, solo adventurers for whom constant adrenaline rushes are vital, less so for a reliable team mate.
  This weekend's Mars Uranus opposition will have her rattled up though it is not quite exact on her chart. On second thoughts, her Solar Arc Sun may well be exactly square her Mars at the moment if she was an early to mid morning baby and that will detonate her Semtex qualities.
  Her Term chart as Home Secretary is the same as Rishi Sunak's PMship – 25 October 2022. Both are in the midst of a panicky phase with the smell of failure creating havoc. Tr Neptune square the Mars has been running through October staying in place until Friday 17th next week and returns December 27 to early February. So an administration in trouble. Which does not mean it has to collapse but morale will be at an all-time low.
  Her relationship chart with Rishi Sunak is sagging badly, has been sagging badly for some time and will continue to do so for months ahead whether she is reshuffled or not.
  Braverman's intemperate language over migrants and the homeless has run slap bang into the middle of the impossibly entangled Israel-Palestine mess which is peculiarly ill-suited to snappy soundbyte rallying cries from politicians or anyone else. Some of the free-Palestine demonstrators appear to have no understanding of who/what Hamas are. And equally the pro-Israel lobby refuse to consider the backstory and context.   All of which land in the midst of the Remembrance Day solemn memorials, important in the country's history and especially dear to the hearts of the Tory Party, plus a discredited Met police – and it is a recipe for disaster.