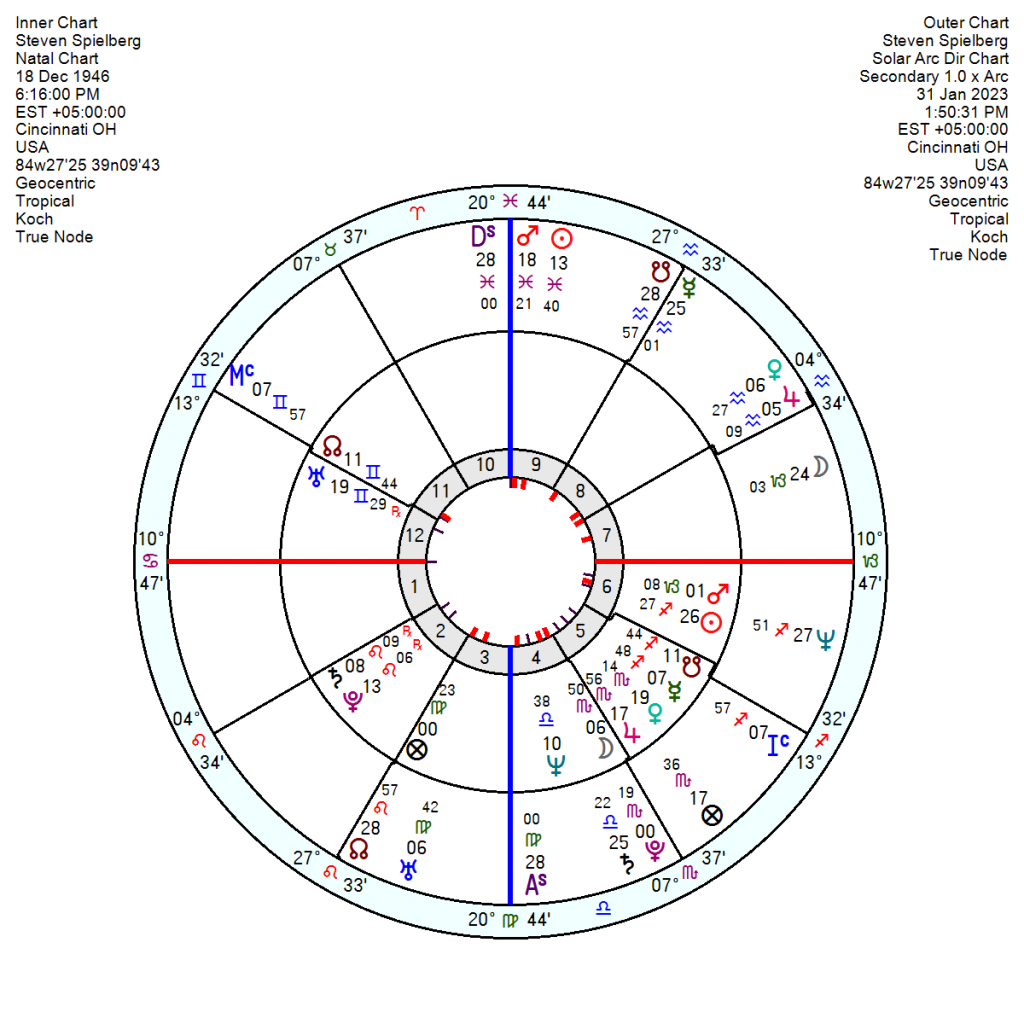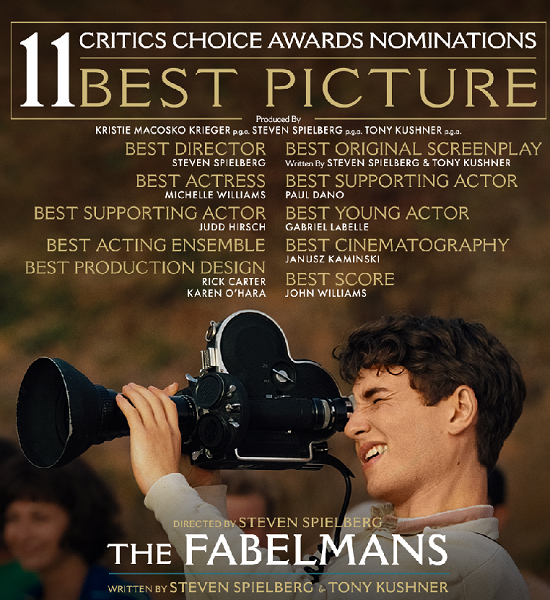 Steven Spielberg's latest film, the autobiographical drama The Fabelmans, has been garnished with several Oscar nominations but has still flopped commercially, making back barely half its $40 million budget at the box office so far. His previous film West Side Story also did not make its costs back.  Where once Spielberg prided himself on knowing what audiences wanted, he is deemed either to have lost his touch or is aiming to be a filmmaker for critics and the elite, rather than 'ordinary' people.  
His next film is said to be a semi-remake of the Steve McQueen crime film Bullitt, with Bradley Cooper starring which does not sound as if it would generate Jurassic Park queues round the block.
He was born 18 December 1946 6.16 pm Cincinnati, Ohio, with a hard working Sagittarius Sun conjunct Mars in his 6th, an entertaining and can-be-frivolous Moon, Jupiter, Venus in Scorpio and Mercury in Sagittarius in his performing 5th; and a heavyweight Saturn Pluto in Leo in his financial 2nd house.
At the moment and since 2020 he's been soaked in Neptunian influences. First tr Neptune started to move across his Midheaven and then across his 10th house of career to stay for many years. It could be said to favour the movie business but is often not ego-supportive in terms of personal glory though can be creative and healing. His Solar Arc Neptune was conjunct his Sun in 2022 and tr Neptune then squares his Sun in 2023/4, before moving on to square his Mars in 2025. So the next three years look a touch lacklustre.
Where his Solar Returns indicate a return to great success wouldn't be till 2027 when he has cleared Neptune off his Sun and Mars. Though by that time tr Pluto is on the cusp of his 8th which might suggest darker subjects or restrictions in his life.
  It's a tough business to stay consistently at the top.