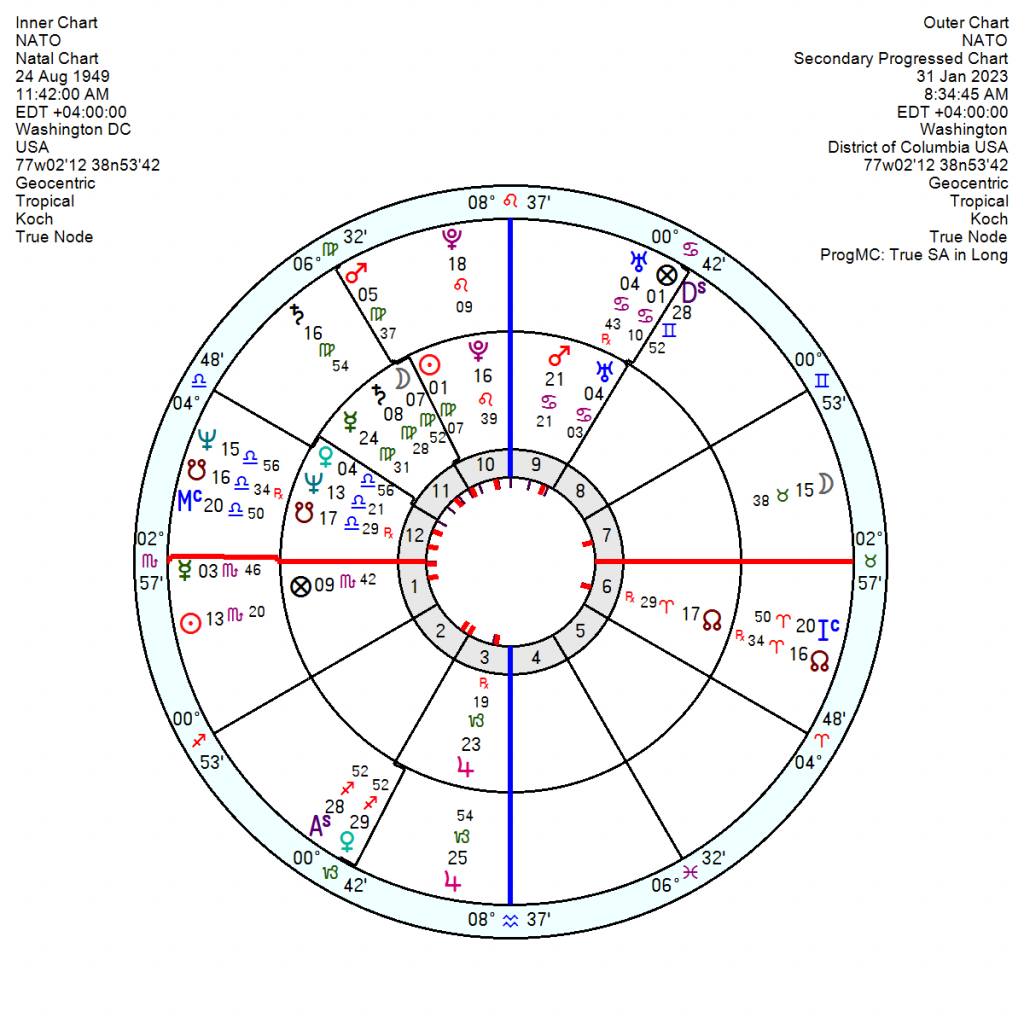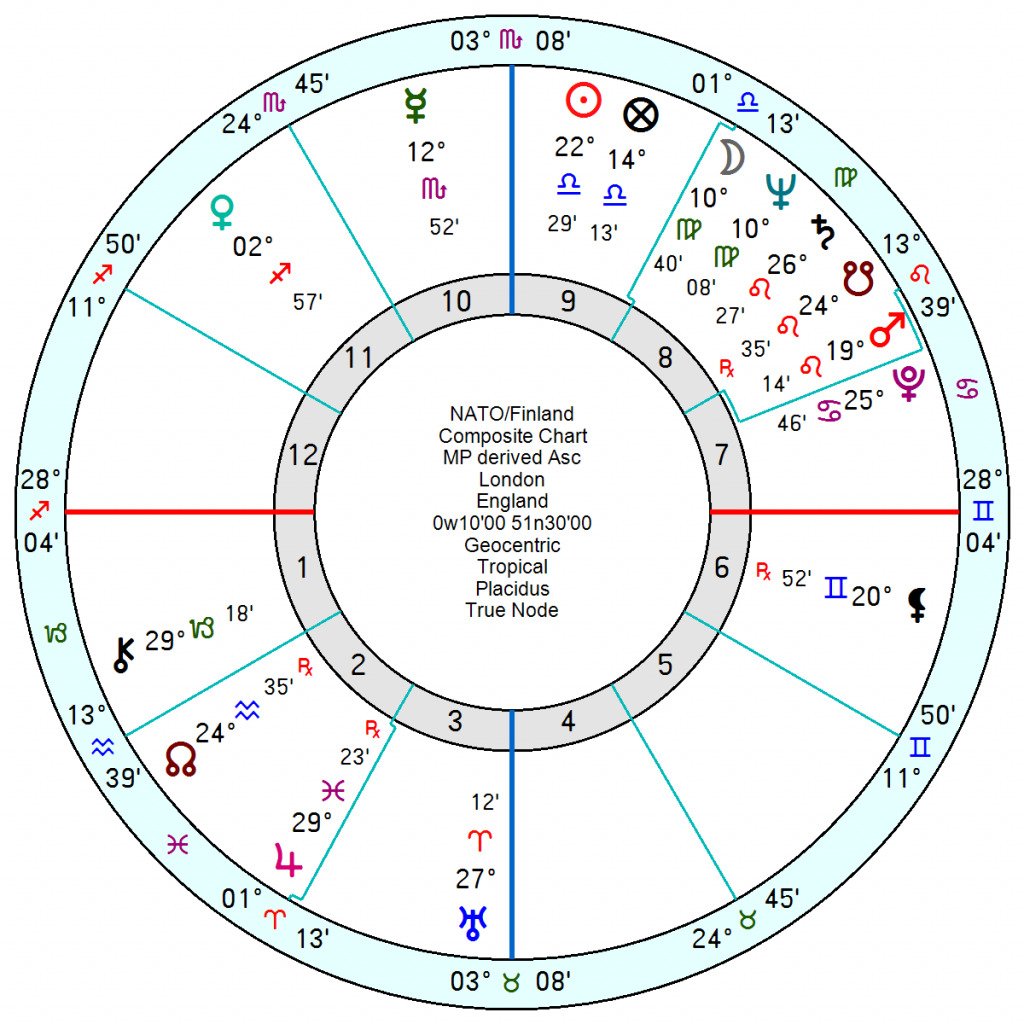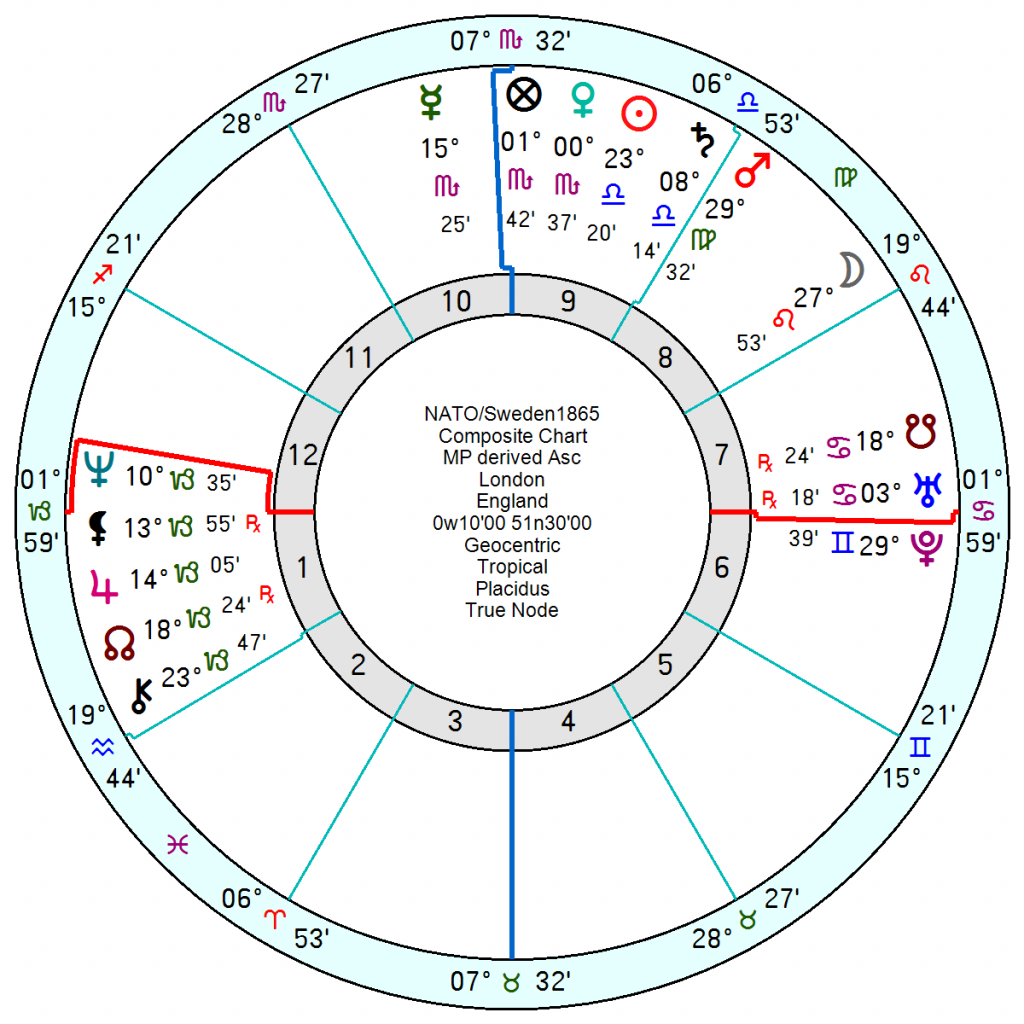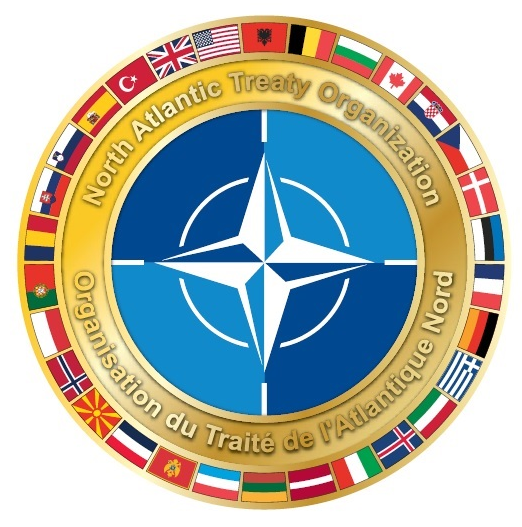 Anti-Swedish sentiment in Turkey after the burning of a copy of the Koran and an effigy of Turkish president Erdoğan hanging next to Stockholm's city hall could result in a veto for Sweden's proposed membership of NATO which needs ratified by all 30 existing members. It could mean Finland having to go it alone. Finland has Europe's largest border with Russia at 1,340km in length and is desperate to wrap up the application process. Sweden could count on bilateral security guarantees from the likes of the US and UK even without membership and has Finland as a buffer state to Russia.
  There will be much to play for between Erdogan's election in May and the July NATO Vilnius summit. The NATO chart itself, 24 August 1949 11.42am will be in for a turbulent few weeks with long term implications for its direction and control from mid March to early April this year as tr Uranus squares the 10th house Pluto. The Solar Arc Midheaven is also square the Mars exactly within the next six months. On its own that could bring a shock and a setback but since the NATO Mars opposes Jupiter and the SA MC squares the Jupiter  by 2026 it could also be part and parcel of an expansion.
2023 is downbeat and serious for NATO with tr Saturn in Pisces opposing the Virgo Sun and Moon. Where it looks more stressed perhaps because of an over confident and unwise push is in 2026 when the SA Sun is square Pluto and the SProgressed Mars is conjunct the Moon.
The Finland/NATO relationship chart will have a bumpy ride up to this July summit but looks confident across it. Sweden and NATO have a more stressed interface this year and next; with a problematic year in 2025/26 when the NATO/Russia relationship chart is also sagging badly.
Turkey will continue to be at daggers drawn with Sweden across this July and more so in 2024 to 2026.