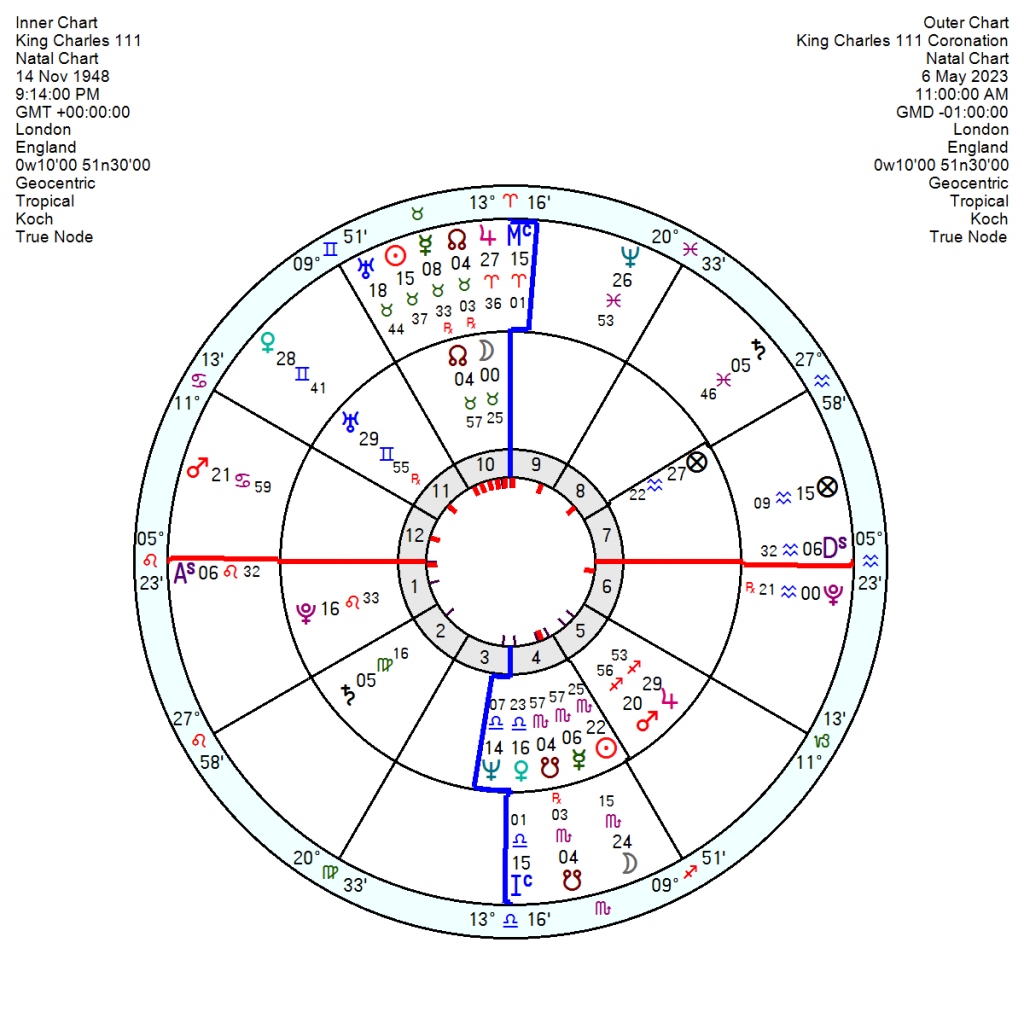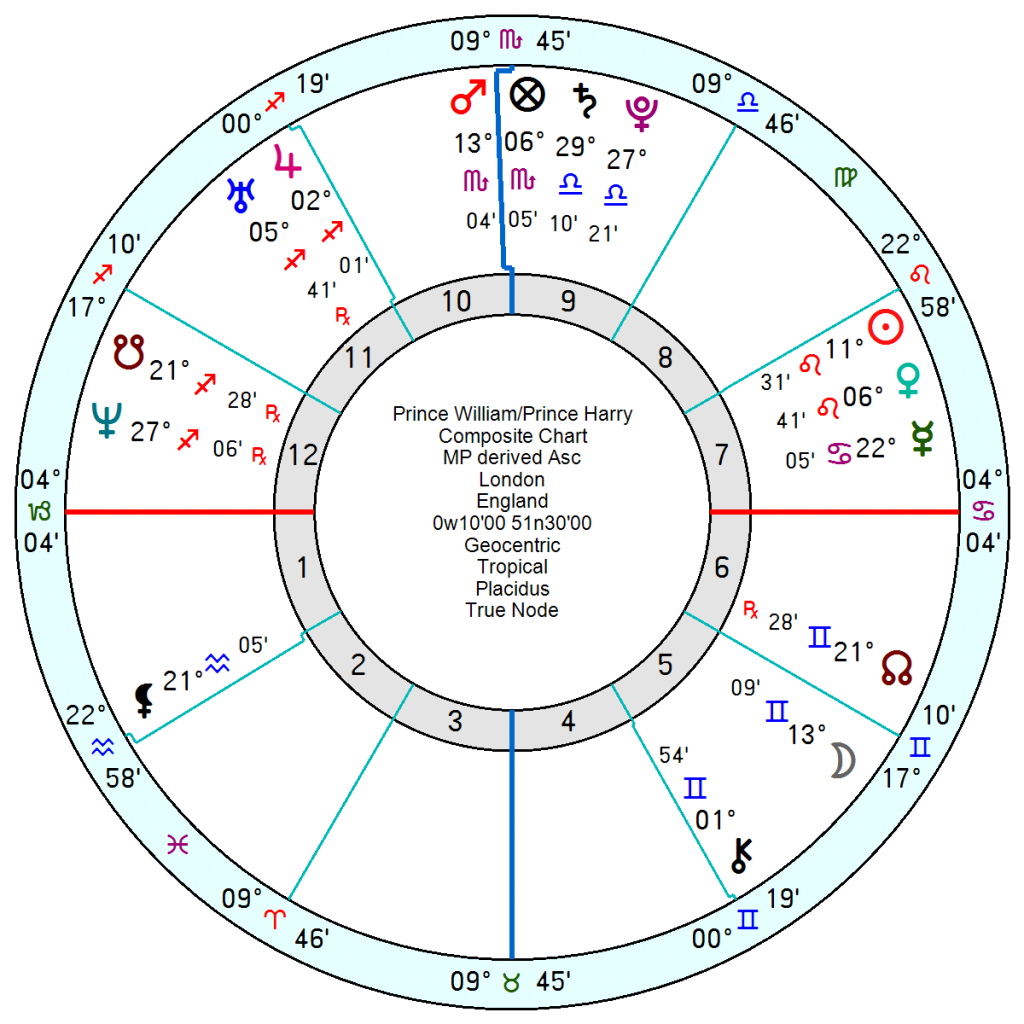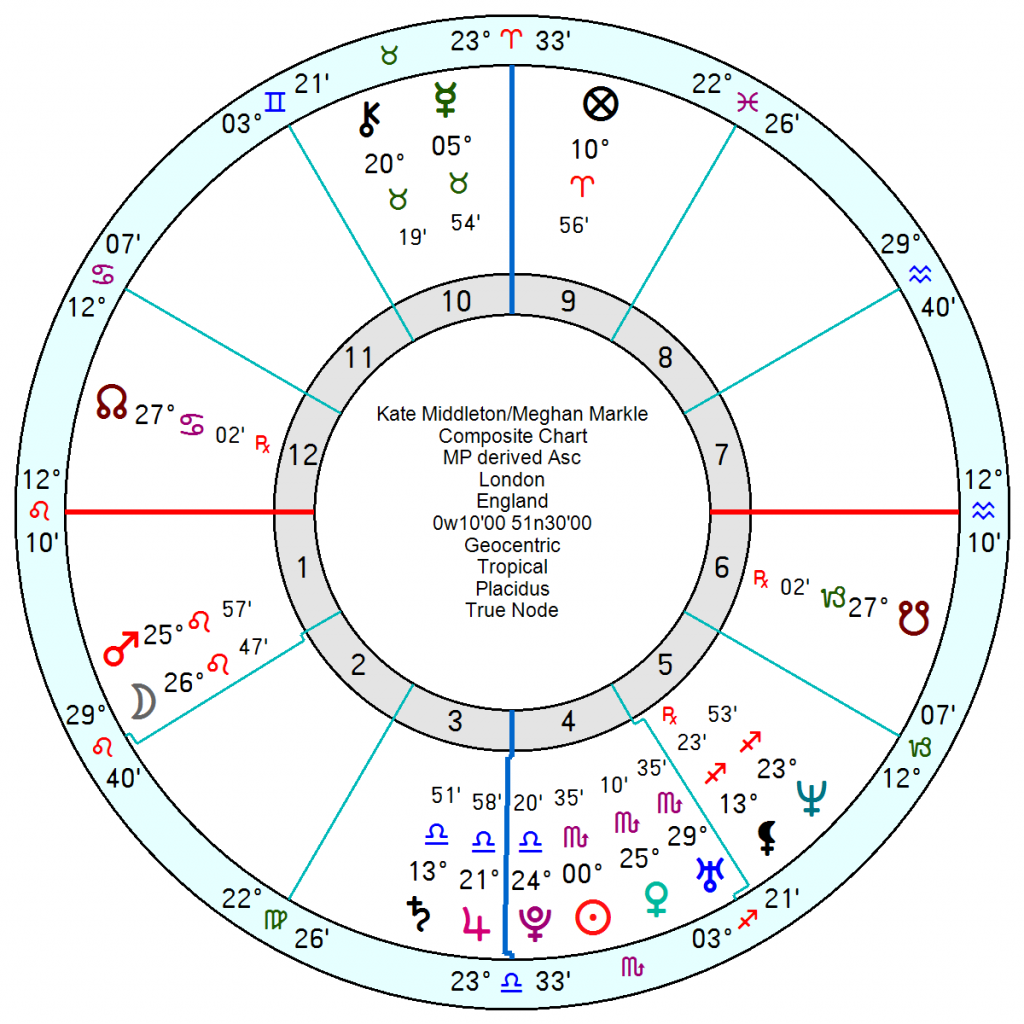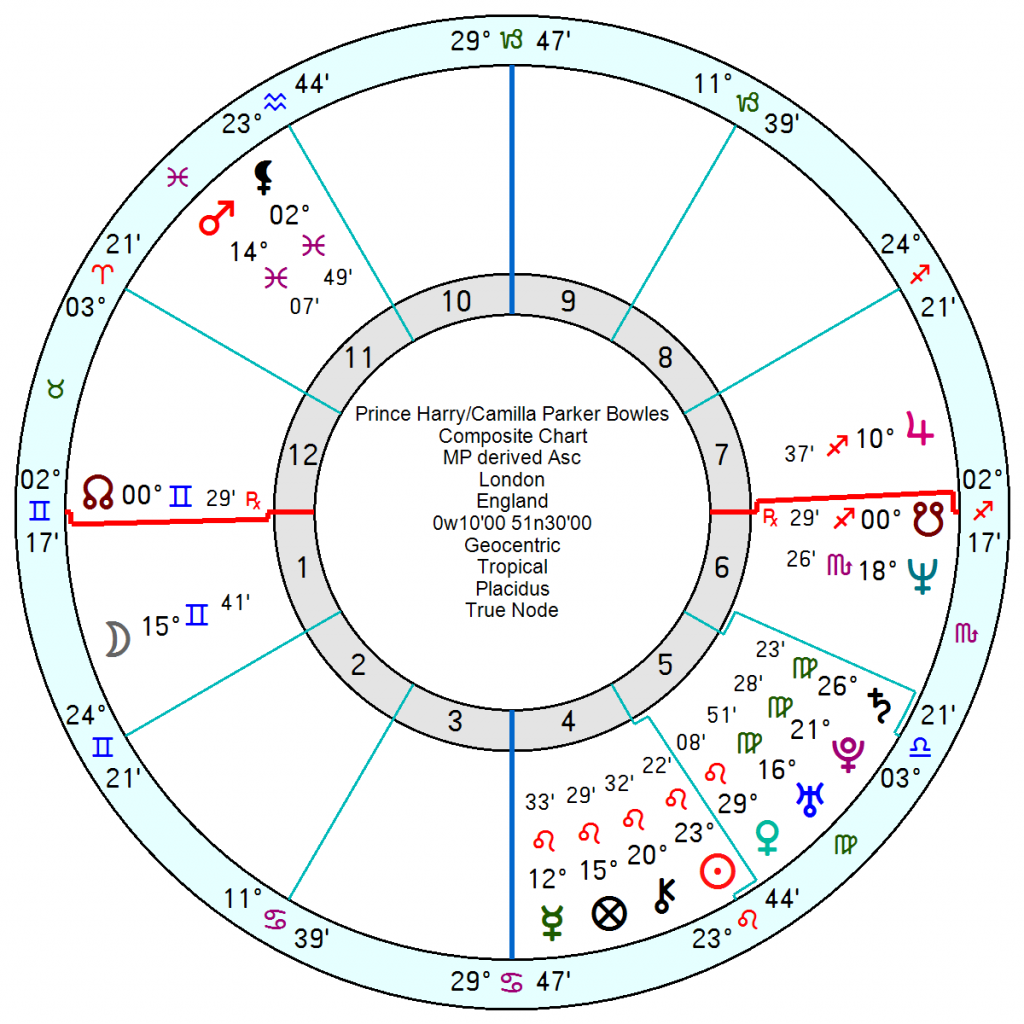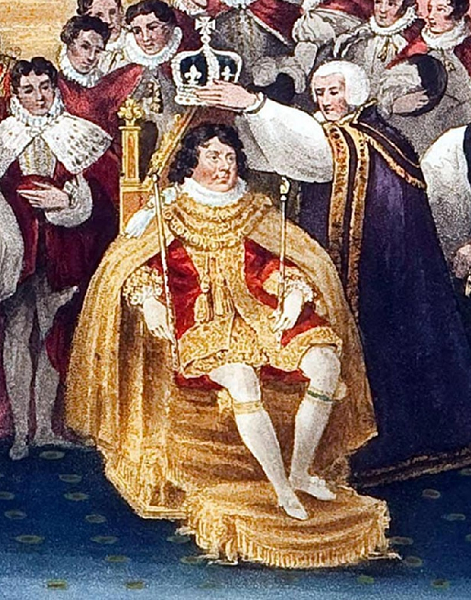 Justin Welby, Archbishop of Canterbury, will be upfront and centre stage at the Coronation on May 6th, which he says is already giving him nightmares. His spiritual though highly strung Mercury opposition Uranus square Neptune (Moon) in Scorpio will be under considerable pressure from tr Pluto opposition his Uranus and square his Neptune – so not an easy time for clear thinking or clear speaking.
If reports are true, he may also have the added challenge of trying to act as mediator between Prince Harry and the Royals, especially Prince William, since Charles seems to think a Harry absence would be more distracting than his presence – not a view I imagine shared by many.
Welby purportedly gets on well with Prince Harry, though I'm not sure if that isn't wishful thinking. Welby's Neptune is conjunct Harry's opinionated Pluto so he could soften him down but Welby's Uranus is also square Harry's Pluto and in Harry's 7th. Plus Welby's Mars Saturn in Scorpio falls in Harry's 10th opposition Harry's Moon which is pretty severe and not exactly sympatico.
At the Coronation Harry's Pluto is catching the conjunction to his Solar Arc Sun and both in square to transiting Pluto so it will be a loaded time for him with a downbeat tr Saturn exactly opposition his 8th house Mercury. Tr Pluto is also square his Venus/Saturn midpoint leaving him feeling unloved and unappreciated. And tr Neptune will have been square Harry's Solar Arc Midheaven from the middle of this February to mid March which will be dithering and undermining.
Tr Saturn at 5 degrees Pisces at the Coronation is having a dampening effect on Harry and Will's relationship chart as it forms an edgy, high-tension square to the composite Uranus over the Coronation. It will also undercut the composite Jupiter in the Kate/Harry interface, squashing good feelings. Kate and Meghan's already troubled bond will have tr Pluto square the composite Sun to contend with, which can usually be a complete-break influence.
Camilla looks highly anxious about Harry over the coronation with tr Neptune opposition their composite Saturn and tr Uranus opposition their composite Neptune, moving on to square the Sun from mid year, rocking the boat and widening the split still further.
Rolling back a few coronations – George IV's on 19 July 1821 was memorable since he forbade entry to his estranged wife Queen Caroline because of her wayward ways when Princess of Wales. There was a late Cancer Sun trine Pluto and square Jupiter Saturn in Aries; with Pluto square Uranus Neptune in Capricorn – so more turbulent times even than now.
There is a syncronous oddity about 5 degrees Mutable for Royal Coronations. George IV's had the North Node at 5 degrees Pisces. Queen Elizabeth 11 had Jupiter at 5 Gemini. The Hanoverian Monarchy start 1 August 1714 has Pluto at 5 Virgo square North Node at 5 Sagittarius. Charles 1 Coronation in 1626 North Node at 5 Virgo. Not all of them but an interesting repeating theme.