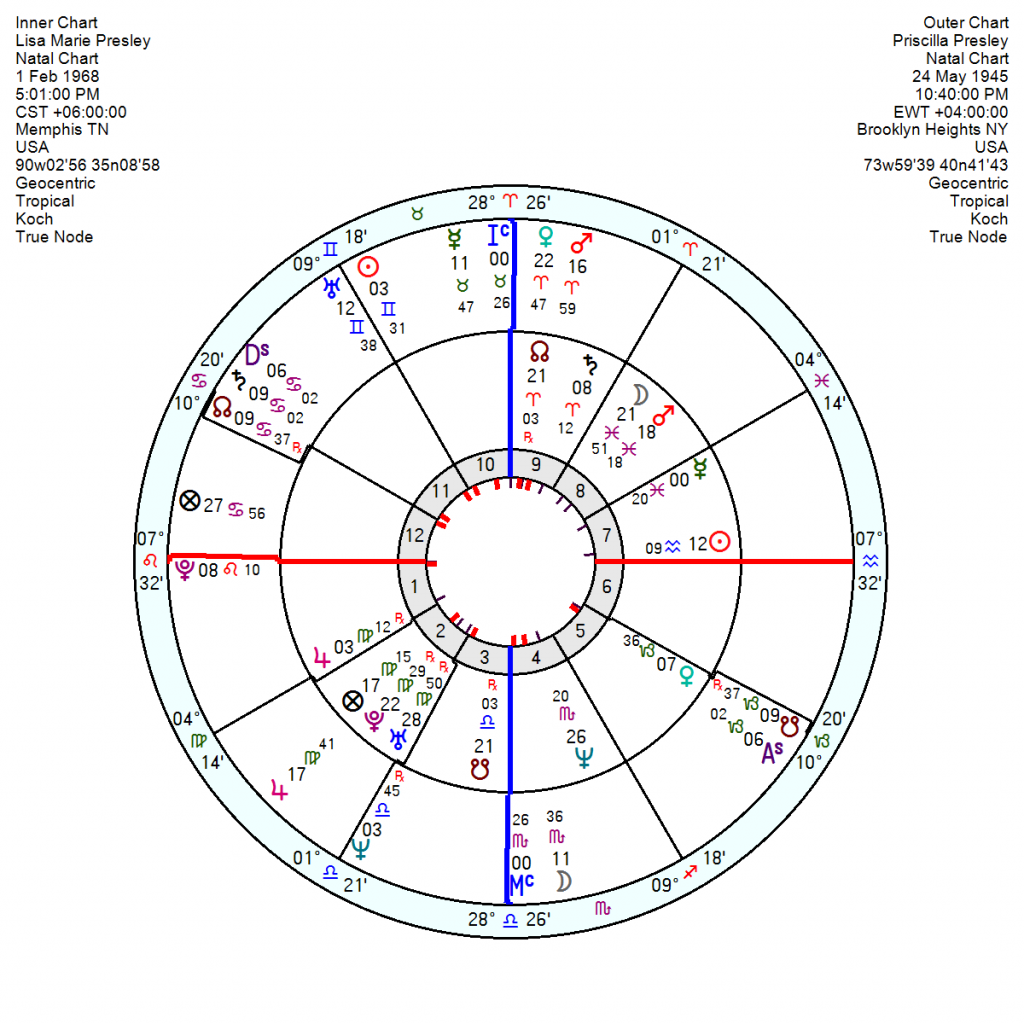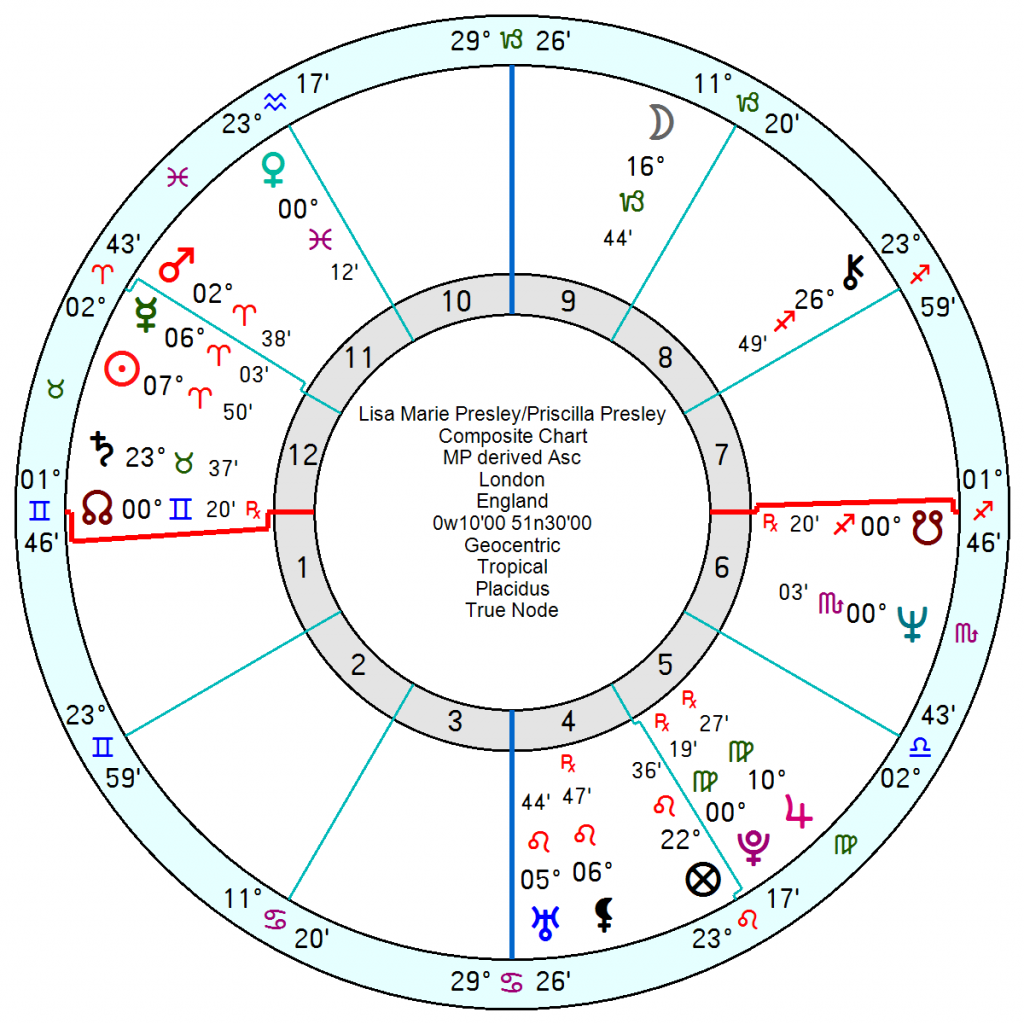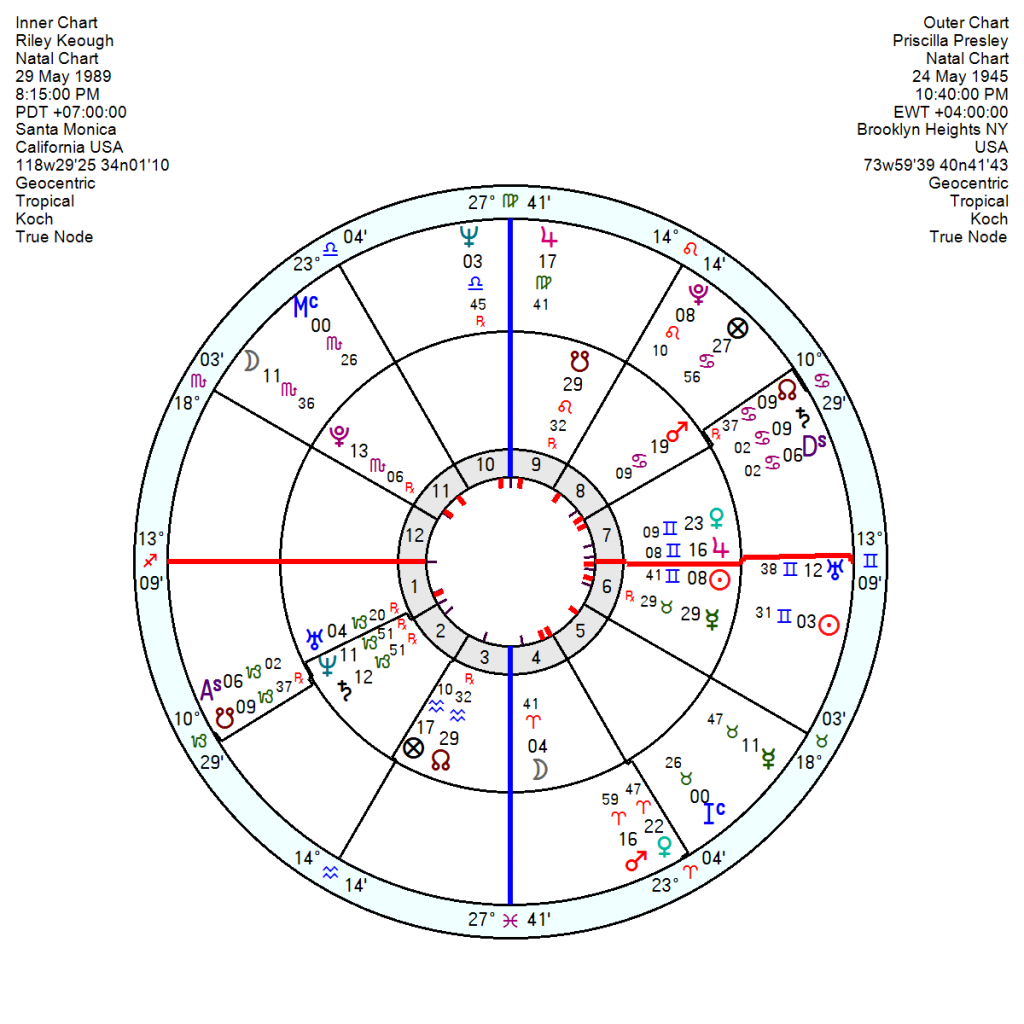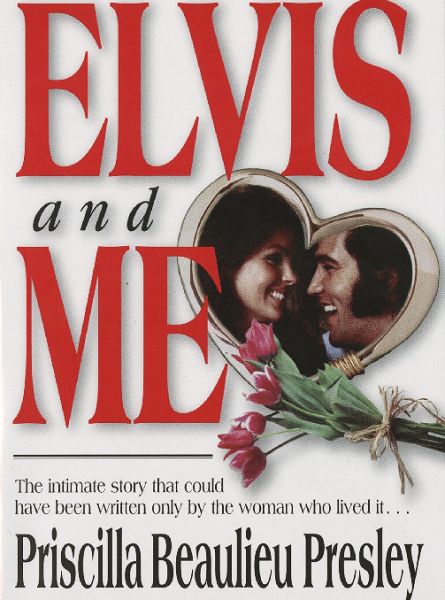 Priscilla Presley is contesting the will of her late daughter, Lisa Marie Presley, claiming a document which removed her as trustee was never witnessed or notarized and is therefore invalid. If she wins, she will be sole trustee and if she loses, Lisa's daughter Riley Keough will be in sole charge.
Lisa Marie who became heir to her father's fortune when she was nine, never had an easy relationship with her mother and was reportedly abused by one of her mother's boyfriends when in her teens.
None of the Presley tribe have/had easy charts. Priscilla's 8th house controlling Pluto opposed LisaM's 7th house Aquarius Sun, setting up lifelong tensions with mama desperate to keep a grip on LisaM's image with money being centre foreground as an issue.
What is an eye-opener is their relationship chart with a competitive composite Sun, Mercury, Mars conjunction with a fated Yod of Neptune sextile Pluto inconjunct Mars. Neptune Pluto hints at megalomaniac levels of ambition all focused onto a warring Mars.
Riley Keough, LisaM's daughter and sister to Benjamin who suicided two years ago, 29 May 1989 8.15 pm Santa Monica, CA, has a charming Sun, Jupiter, Venus in Gemini but also a challenging 8th house Mars in Cancer trine Pluto and opposition Saturn Neptune (Uranus) in Capricorn.
Grandma Priscilla's Pluto falls in her financial 8th and Pris's Saturn in Cancer, also in her 8th conjunct her Mars, trine her Pluto and opposition her Uranus, Neptune, Saturn – not an easy interface with again money a key issue. Their relationship chart with be stressed and strained, jittered and jangled through this year and into next with transiting Neptune, Saturn and Uranus all tugging and undermining their bond.
Money and families. Never a good combination.