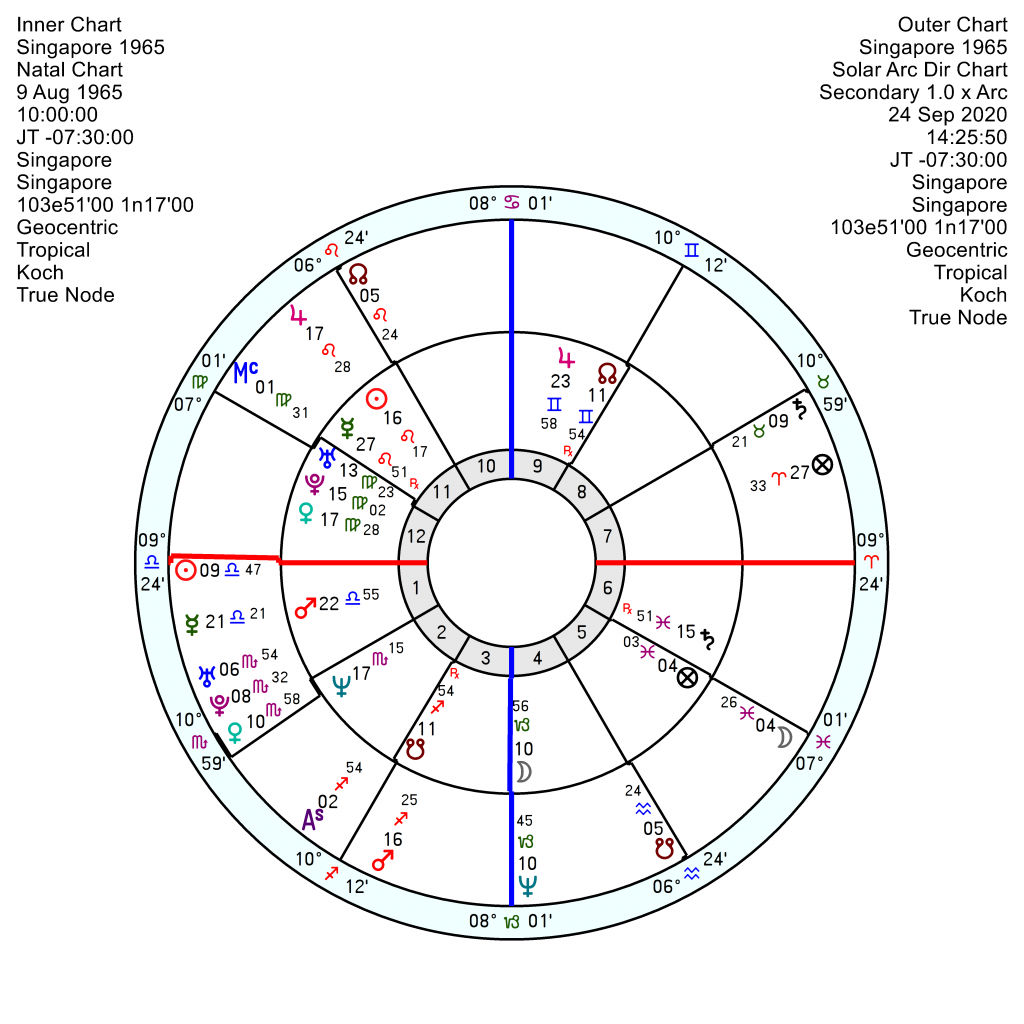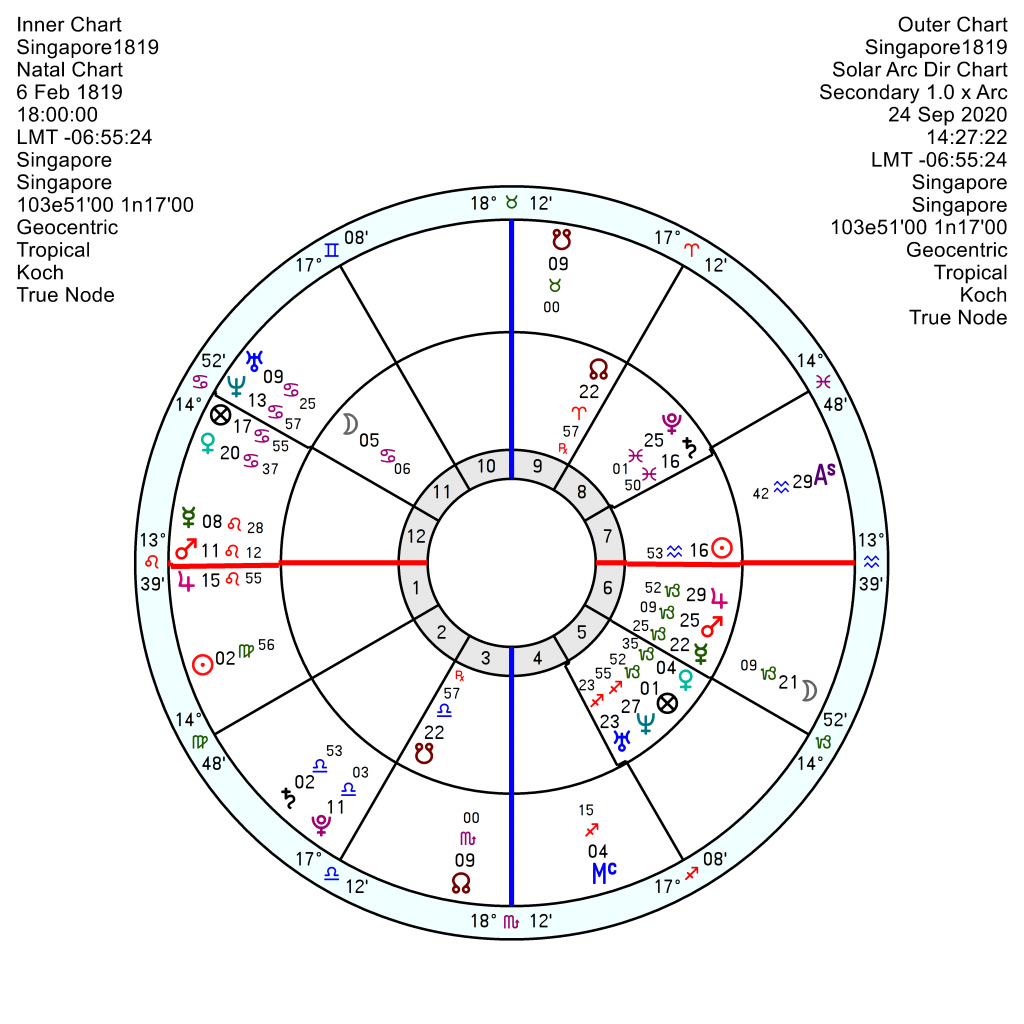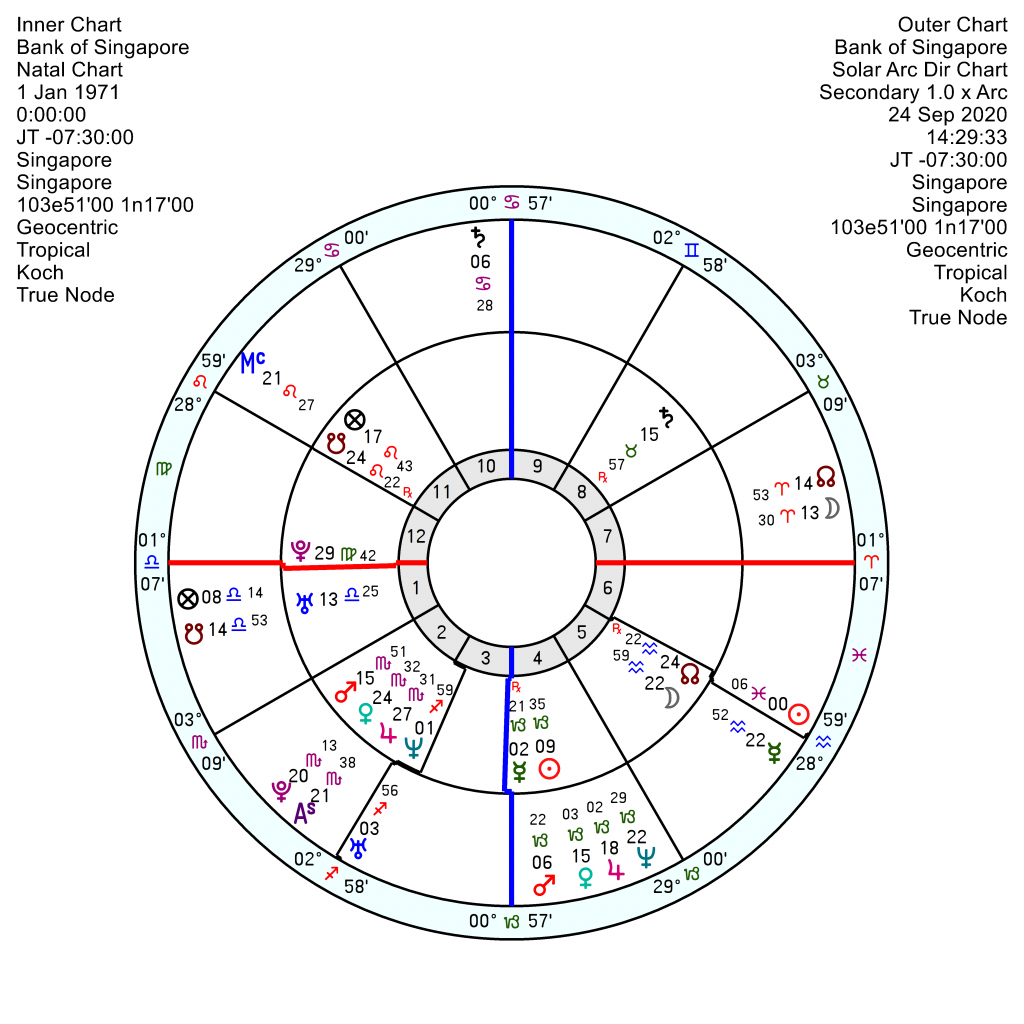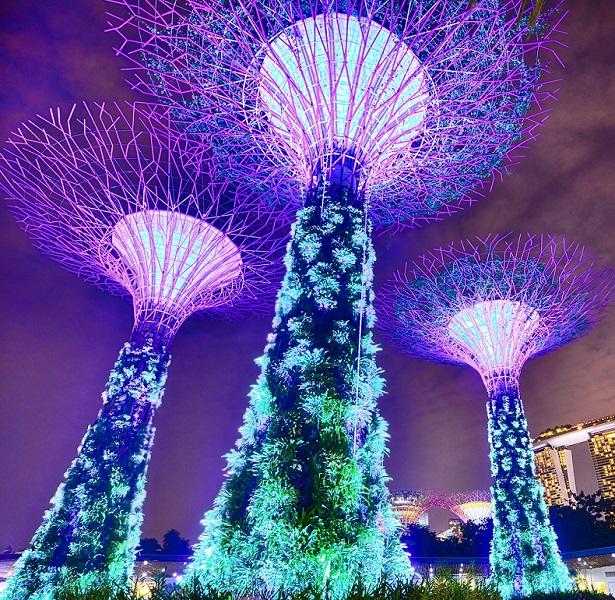 Singapore like everywhere else is in a panic over the economic hit from the virus. Tourism, international trade, travel, construction and offshore engineering sectors (migrant workers) are all experiencing a sharp downturn. But there are also areas of expansion – in electronics and precision engineering, biomedical manufacturing as well as finance and insurance, with a strong demand for digital payment processing services, as well as IT and digital solutions. So not all negative.
The Singapore 9 August 1965 10 am chart is trapped till late this November; and experiencing financial disappointment in 2021; and some high-tension upheavals in 2022/23 over the economy and future plans. There is also tr Uranus moving into the 8th house of international and business finances exactly now and staying there till late decade – much like the UK and EU/Germany. So everyone in the same boat.
The Singapore 6 February 1819 6pm chart – if accurate – is slipping and sliding uncertainly ahead for three years but picking up confidence and attracting success by 2023 onwards.
  The Bank of Singapore, 1 January 1971, isn't anywhere near as challenged as it was in 2015 when there was a slowdown. But will be facing a shock or two in 2022/23; and financial angst in 2024.
Not great but survivable.