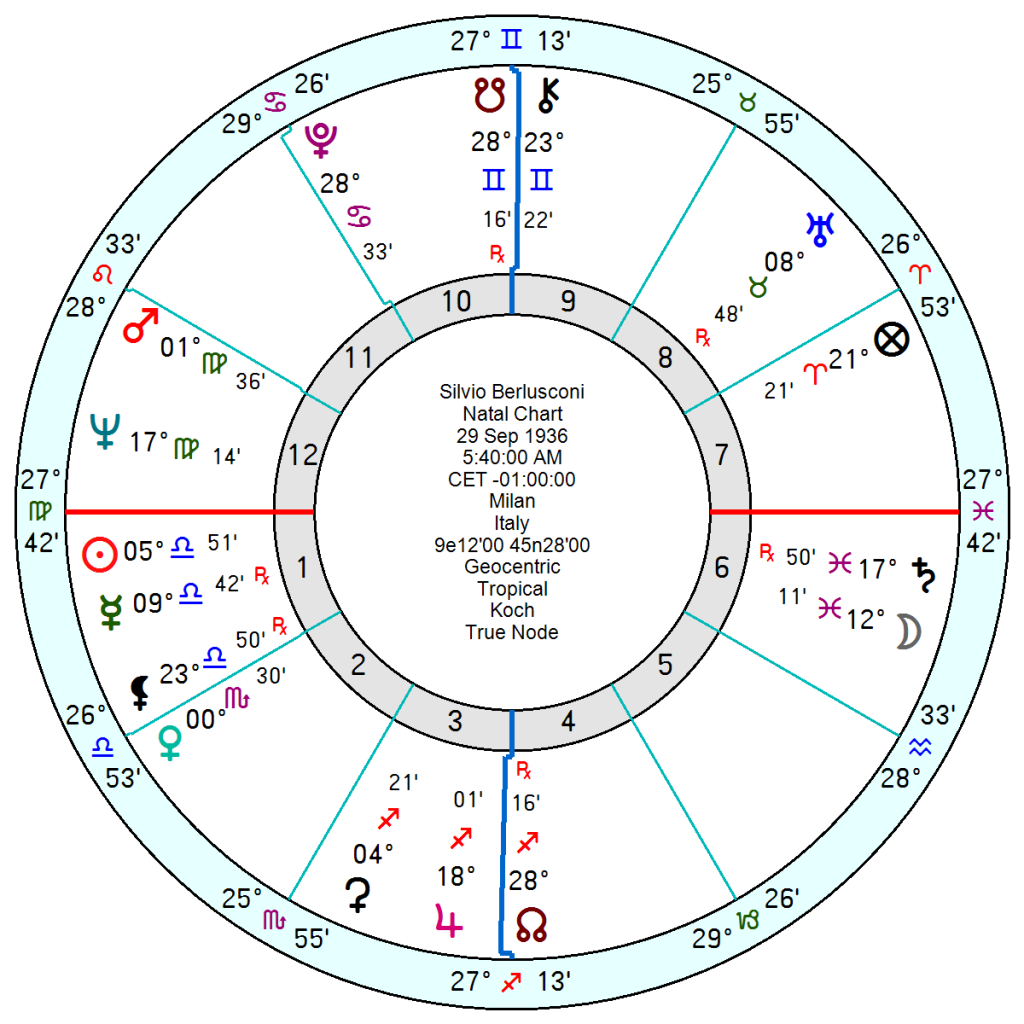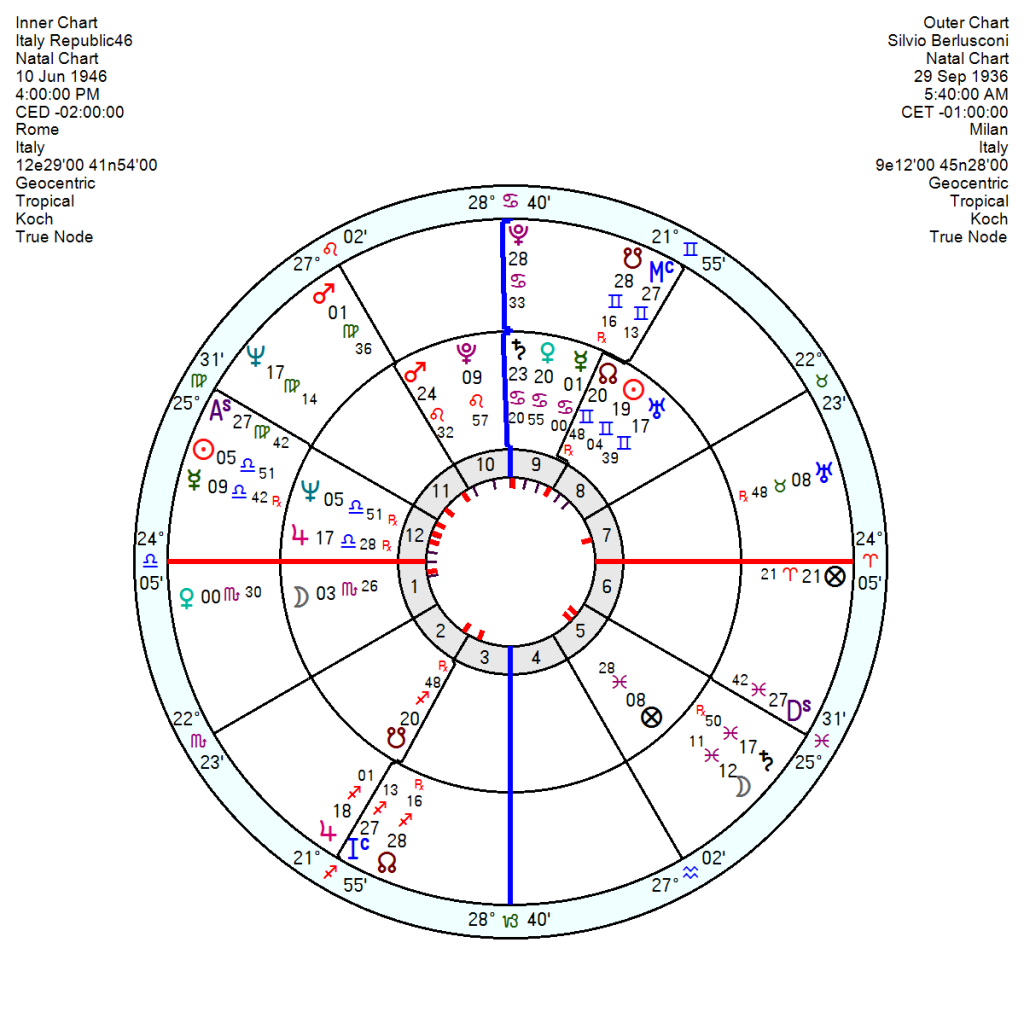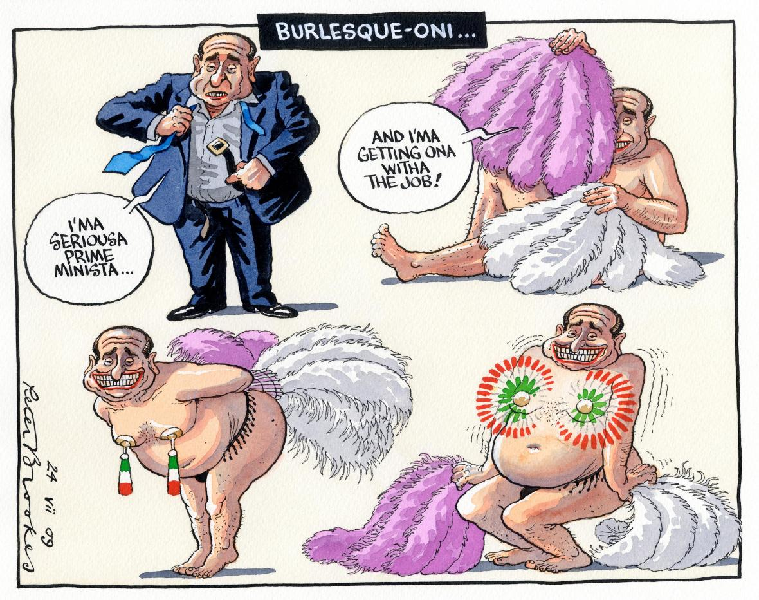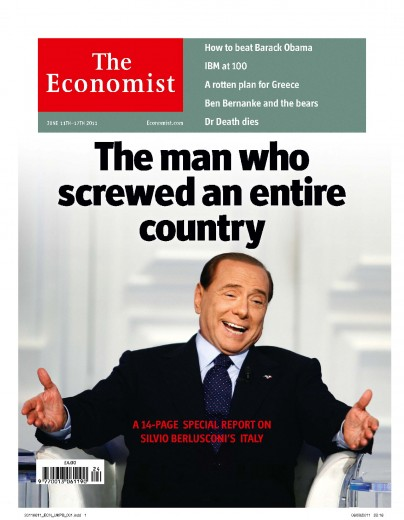 Silvio Berlusconi, media tycoon, politician and billionaire, four time Prime Minister of Italy, responsible for his country's decline in economic terms and in standards of public life, has died aged 86.
He exploited his wealth and influence over the media to acquire and wield power in an undemocratic manner. Like Trump and others who followed, he had millions of adoring supporters — and numerous critics outraged by his scandalous sexual behaviour with younger women and his disregard for the law. Throughout his years at the top, Italian prosecutors launched hundreds of investigations into his business affairs. They sought to convict him on charges ranging from tax fraud and false accounting to bribery of judges and illegal political party financing. Only by 2013 was he convicted of tax fraud for which he did not serve a prison sentence but was made to perform a year of community service in an old people's home near his sumptuous Milan residence.
  He was born 29 September 1936 5.40am Milan, Italy, the son of a bank employee, graduated in law and went into real estate with questionable financing, and two of his business partners were later convicted of crimes, one of collusion with the mafia.    
  He had a Sun Mercury in Libra is his exuberant 1st house with an equally super-optimistic Jupiter in Sagittarius in his 3rd house. His Venus in Scorpio in his financial 2nd house would give him a taste for spending money and indulging himself in the pleasures of the flesh – the 2nd house being Taurus's natural home. Venus also squares Pluto for passion, possessiveness and manipulation; and his Venus opposed an 8th house Uranus in the chart area of business finances and sexuality – inventive, unpredictable, changeable.
He also had a creative and neurotic Moon Saturn in Pisces opposition Neptune squaring onto his Jupiter – so he would channel his over active imagination into his boastful Jupiter in the 3rd to great effect.
  His chart certainly reflects money and sex as foreground issues and given that he was blessed with a gift for self-promotion and communication with a 1st house Sun and 3rd house Jupiter, his career choice of the media seems logical.
  He fitted the Italy Republic 10 June 1946 4pm chart well – with his Pluto on the Italy Midheaven and his Jupiter conjunct the South Node and his Sun conjunct the Italy 12th house Neptune. He controlled Italy's destiny and direction for a while, though pulling it back it into its less evolved traits with his bombastic cheer and appealed to its delusions.