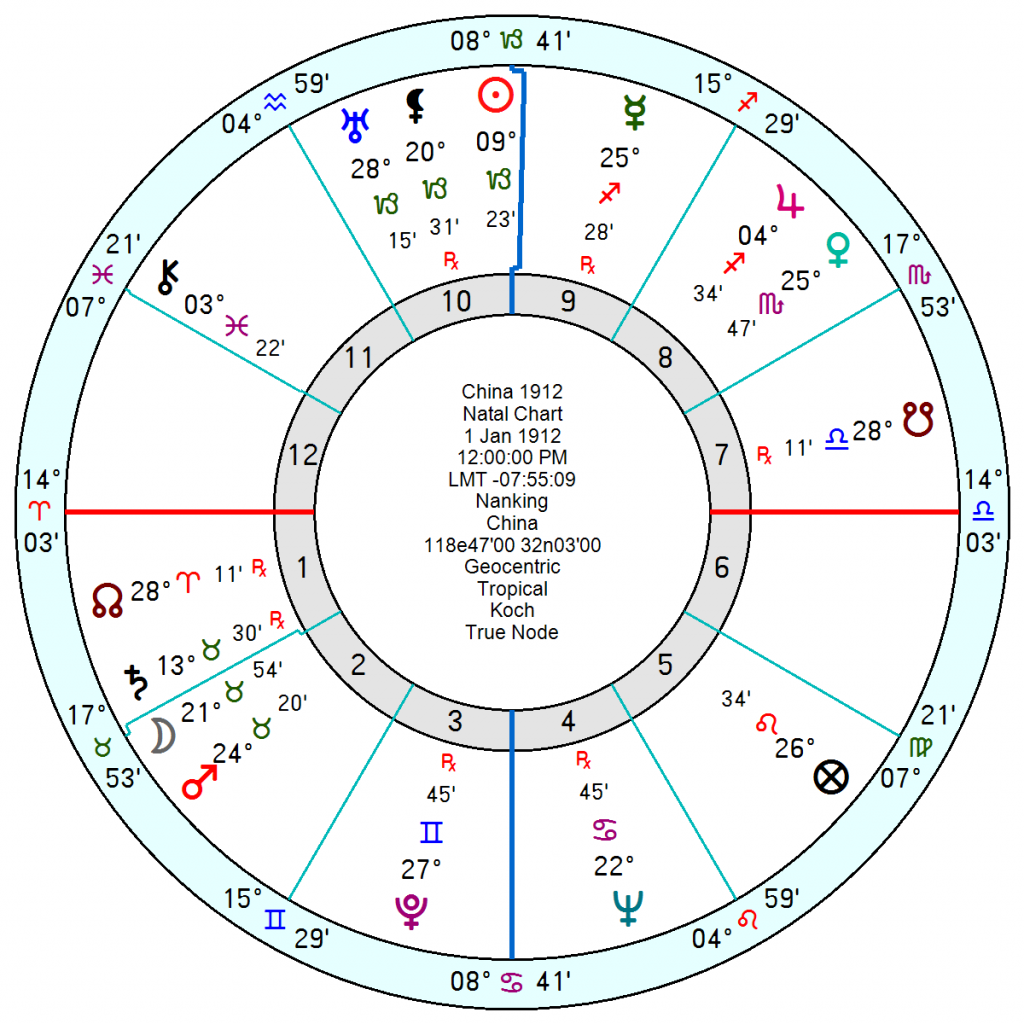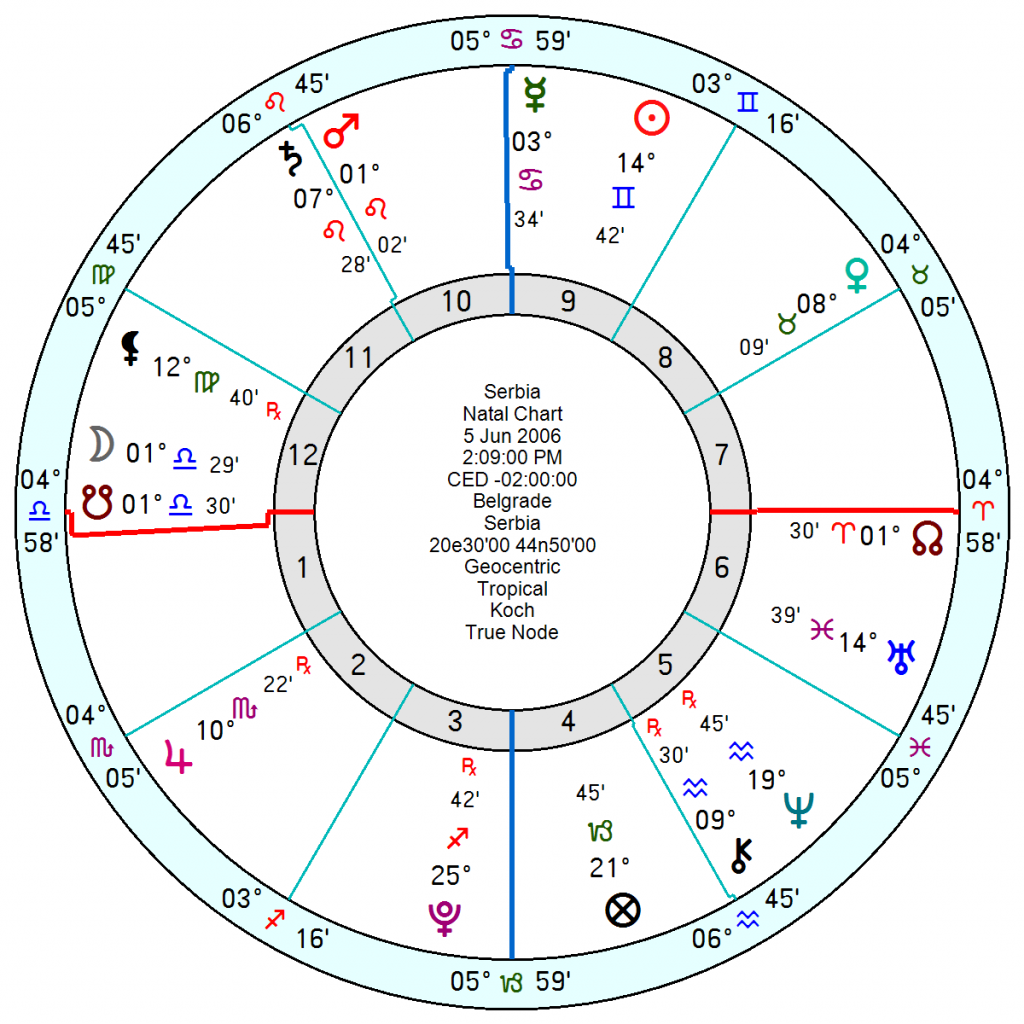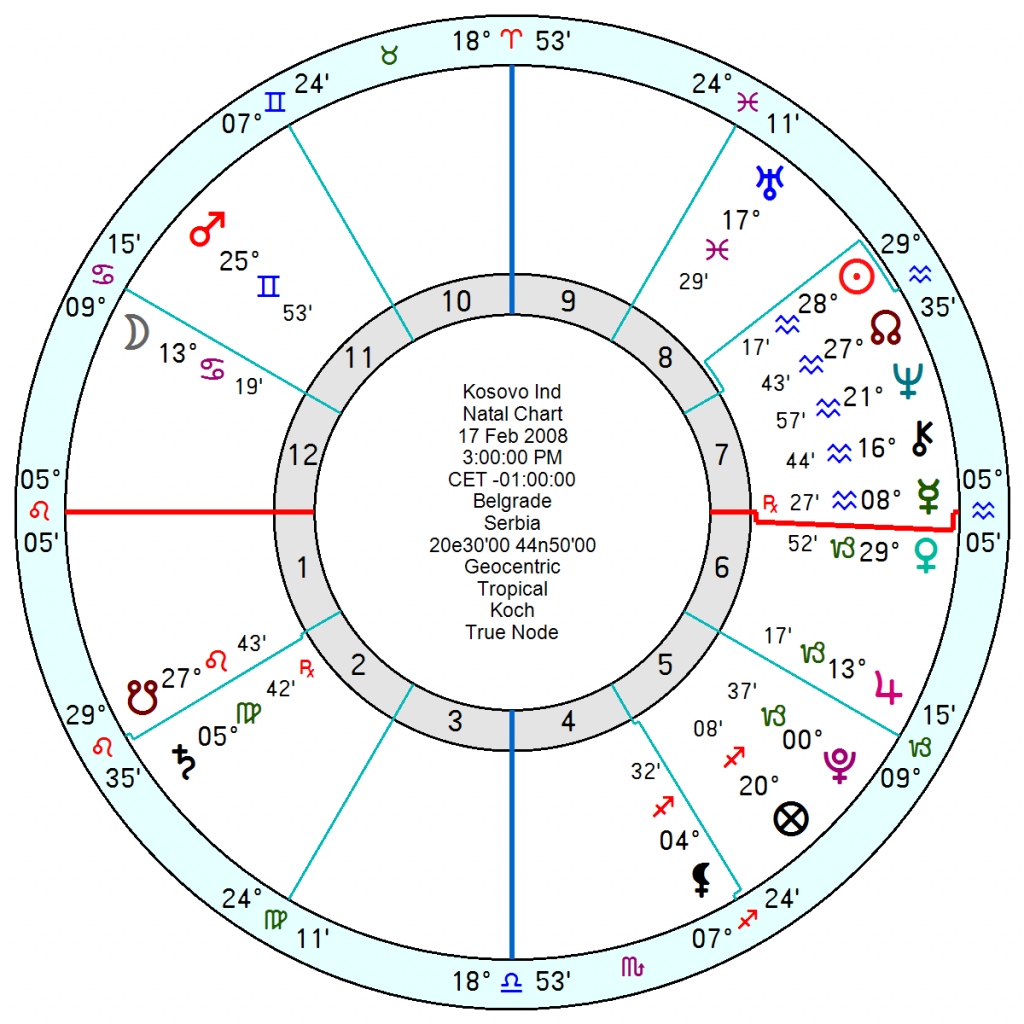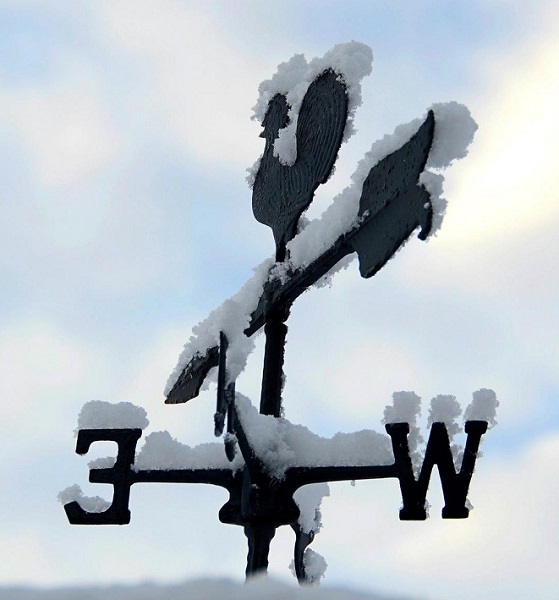 Tensions between Serbia and Kosovo are escalating, ditto China and Taiwan, India-Pakistan and Israel-Palestine, never mind Russia-Ukraine. Neighbourly spats and identity wars (e.g. Taiwan is China's) rumble on constantly but there does seem more unrest than usual. There are no hard Saturn Pluto aspects which usually accompany major wars until 2028. Which doesn't mean there won't be outbreaks of military violence.
The China-Taiwan standoff from past experience is highly sensitive around 28 degrees Cardinal which Pluto in Capricorn hits early, mid and late 2023. Any conflict there would deal a devastating blow to the global economy with the car, tech, pharmaceuticals and fashion industries all suffering badly. Which might be one possible reason for many central banks flagging up disasters as Pluto moves into Aquarius from March onwards.
Serbia also appears to resonate to the dying days of Pluto in a sign through its long history. It declared independence on 5 June 2006 with Pluto at 25 Sagittarius and Kosovo unilaterally declared independence as Pluto moved into Capricorn on 17 February 2008. Serbia previously declared Independence in 1878 with Pluto in late Taurus.
I'm not that convinced by the modern charts but for what it is worth neither Serbia nor Kosovo is looking too confident this coming year. Kosovo especially looks trapped this month into January and facing disasters from late March 2023 to June. Serbia is nerve-stretched and not empowered this year with tr Neptune square the Pluto but its major headaches come in 2024 and beyond as tr Pluto opposes the Mars, then Mars/Saturn/ midpoint, then Saturn for several years thereafter.
This is all straws-in-the-wind but I wonder whether the Serbian high-alert is a weathervane for the global tectonic shift. From a previous post. "It stands on the frontier between east and west and throughout its long and troubled history has always seemed to be a place of great significance. 17 Roman emperors were born there; 140 wars have been fought around its capital Belgrade in the past two thousand years. And it was home to the renewed fervour for gnostic Christianity in the 8th and 9th Centuries which sent the Cathar heresies out into Europe. It was swallowed up in the Ottoman Empire, then incorporated into Tito's Yugoslavia and suffered through an exceptionally destructive break up a decade after his death."
This is a non sequitur really but I wonder whether the east-west tensions which had seemed a relic of the past but are now resurgent because of Russia's invasion of Ukraine (Crimea) leading to grave uncertainty about globalization and the security of supply chains involving autocratic countries are in some way sending tremors through the countries at the crossroads like Serbia. Sounds silly in a way but Serbia has always played an outsize role in world history.
No great conclusions except the world is achanging which will re-set the political landscape force majeure or by bad actors upsetting the status quo. Some countries will be more caught in the middle than others.