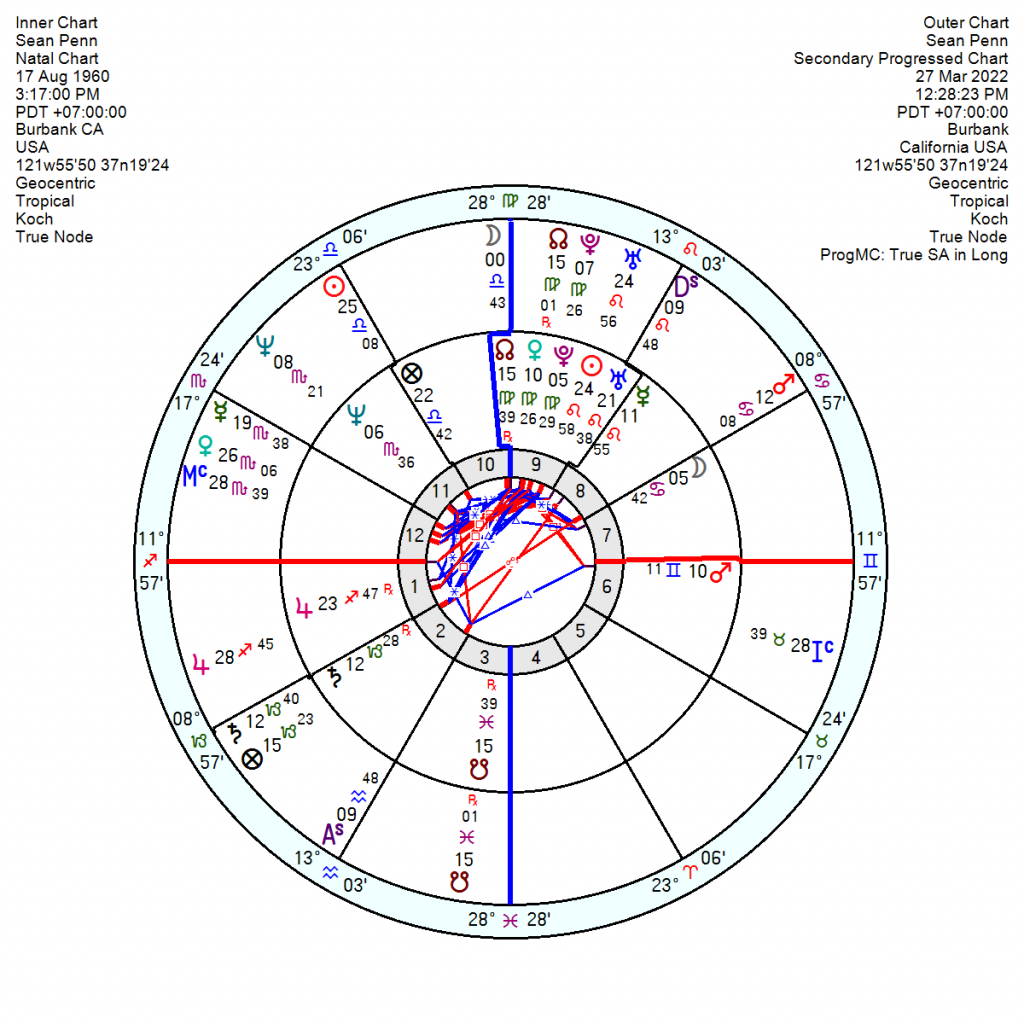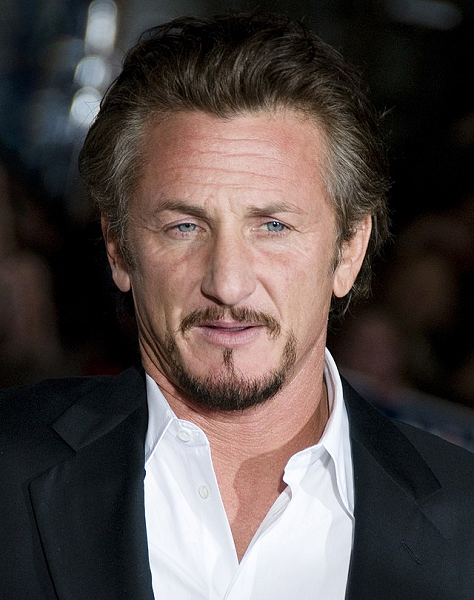 Sean Penn, the actor, director, writer with a mercurial personal life, is stomping the boards in support of the Ukrainians threatening to smelt his Oscars if President Zelensky isn't allowed to speak at the Academy Awards.
Luvvies at full trumpet on behalf of humanitarian issues is hardly a surprise but Penn is emerging as a substantial player in the activist world, having been hands-on after Hurricane Katrina, more so after the Haiti earthquake. He was in Ukraine filming a documentary, in preparation late 2021, when the invasion started and had to walk to the Polish border to escape.
He won two Oscars for Mystic River and Milk, before moving to directing and latterly to novel writing.
Born 17 August 1960 3.17pm Burbank, California, with film business parents and his father the son of Russian immigrants, he started early making short films at school with his friends Charlie Sheen and Emilio Estevez. He's been married at least three times to – Madonna, Robin Wright (on, off, on, off) and another actress – all brief, plus flings with Susan Sarandon, Charlize Theron, Jewel.
  He has a talented, tough-minded, forceful and determined chart.  His communication/far-travelled 9th house is noticeable with a flamboyant Sun close to revolutionary/outspoken Uranus and in a lucky trine to an enthusiastic, confident Jupiter in his 1st. There's also in his spread-the-word 9th house, an opinionated, charming and intense Venus Pluto in Virgo which is on one leg of an accomplished Half Grand Sextile formed from a Cancer Moon opposition Saturn trine/sextile Neptune. Plus he has a heated, argumentative Mars on his Descendant square Pluto Venus, making him hell-bent on getting what he wants.    
He's also got a 'karmic' Yod onto Saturn inconjunct Mars sextile Mercury – which is difficult to live up to and handle well. Can be self defeating.
  It's not an easy chart for relationships with a chilly Moon Saturn and that can-be-overly-forceful Mars Pluto.
Relocating his chart to Ukraine puts his caring Cancer Moon on the Ascendant and his Sun and Pluto straddling the IC so it will resonate at a core level for him. Haiti and New Orleans (Hurricane Katrina) have his healing Neptune Midheaven line running through. Moscow has his vehement Venus Pluto conjunction on the IC and Beijing has Venus Pluto on the Ascendant so both will ramp up his emotional responses.
At the moment he's coming out of a low profile several years and winding up steam for his next life's phase. He's considerably aggravated this year and next with his Progressed Mars opposition his Saturn which fits with being in a war-zone; with his high hopes not working out as quickly as he'd like. 2023 is a mix of some confusion and high confidence success which runs into 2024.
His get-it-together 5th Harmonic is strongly aspected, confident and defiant and his humanitarian 9th is marked. His leaving-a-legacy-for-history 17H is also featured with Saturn Pluto aspects suggesting his work in disaster areas will be his gift for posterity.