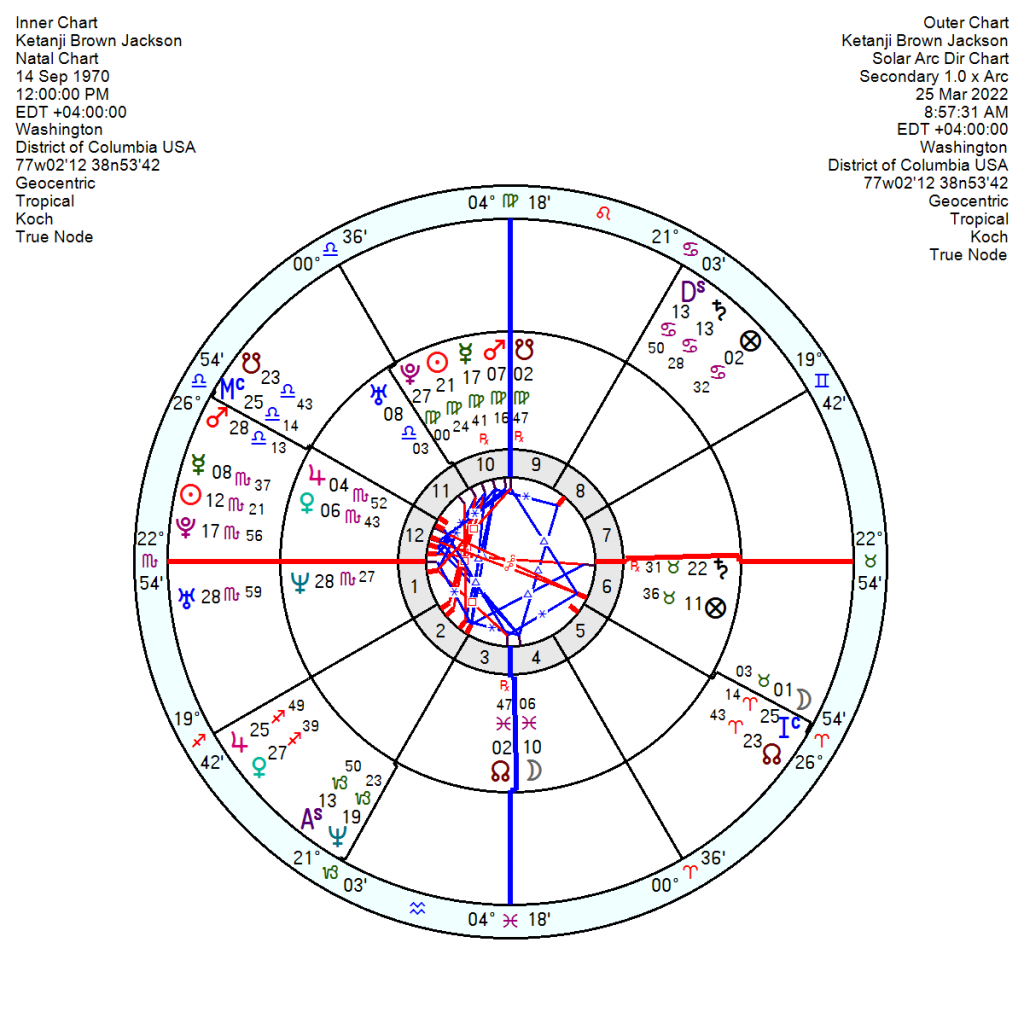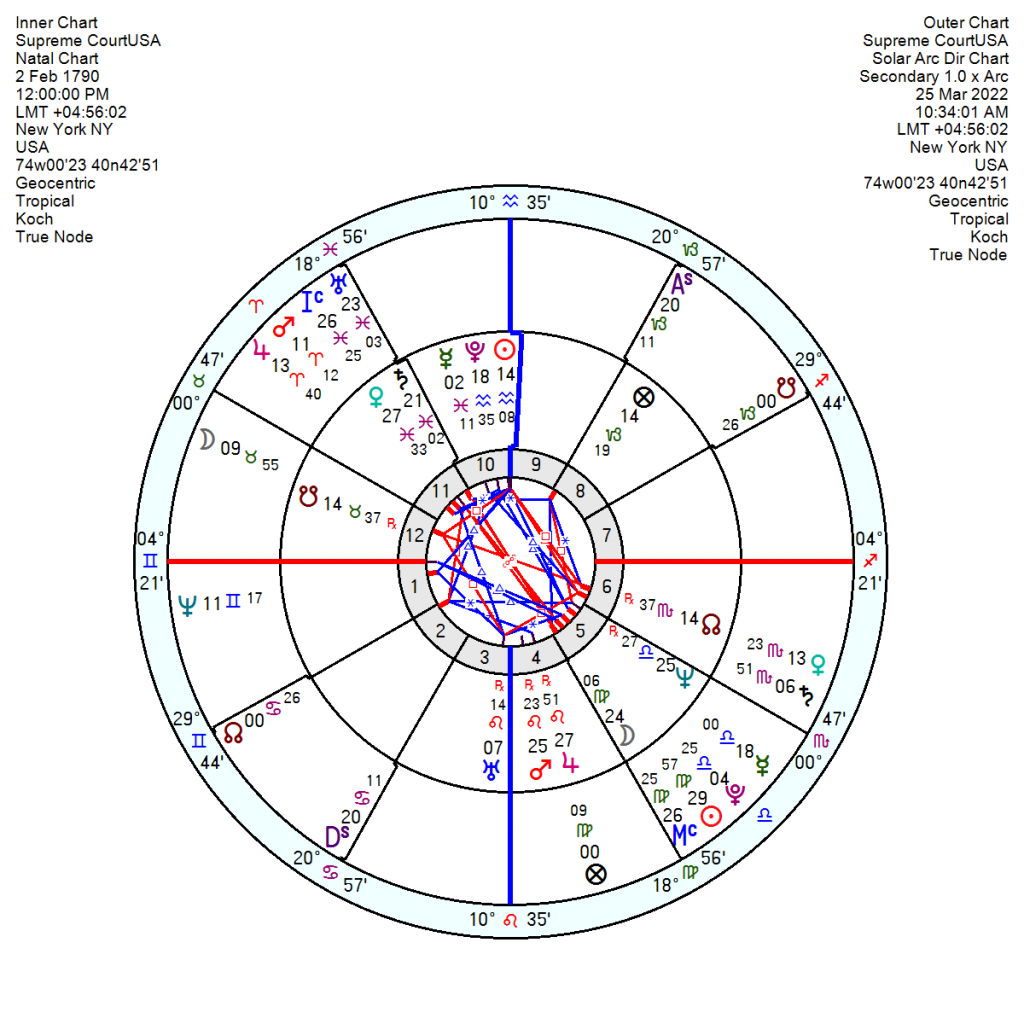 The confirmation hearings for Judge Ketanji Brown Jackson nominated for the Supreme Court have been 'rife with racism, sexism, feigned outrage and general ugliness' according to the Washington Post. Despite which she is expected to be voted through in early April, assuming enough Democratic senators are healthy and present.
She was born 14 September 1970 in Washington into a family of academics, lawyers and police officers; edited the Harvard Law review at college and has worked her way up steadily through the ranks to become a Federal Judge.
  She has a hard-working, determined and controlling Mercury, Sun, Pluto in Virgo which is trine/sextile a stalwart, idealistic Saturn in Taurus opposition Neptune. Her Mars also in Virgo is sextile a charming Jupiter Neptune in Scorpio; and she has a Pisces Moon. Half her chart is Mutable = flexible, scattered, multi-tasking and the other half Fixed = enduring, stubborn. She's also Earth Water which is not a bad combination of practicality and empathy.
Her midpoints which had a Jupiterian lift when her nomination was announced, have been rattled through these confirmation hearings with disappointment and confusion showing up. Tr Jupiter in Pisces will oppose her Sun in early April and then Pluto which may help in a minor way. Mid May and more so mid June onwards look undermining and disruptive. Her Solar Arc Venus Jupiter is moving in square to her Pluto this year and next which will help. But it won't have been a life-affirming process.
 Assuming the general view holds good and she is confirmed, she'll get on well with Chief Justice John Roberts; will meet hostility from Amy Barrett and Clarence Thomas, and worse from Brett Kavanaugh. Sonia Sotomayor may be cool. Her interface with the Supreme Court chart itself hints at a disruptive relationship as it moves through a period of some turmoil ahead.
The politicking of Clarence Thomas's wife Virginia is raising more than eyebrows at the moment see post 30 January 2022. And the partisan nature of the judges and decisions are causing public concern and lowering public respect for the institution. See post 30 October 2021.