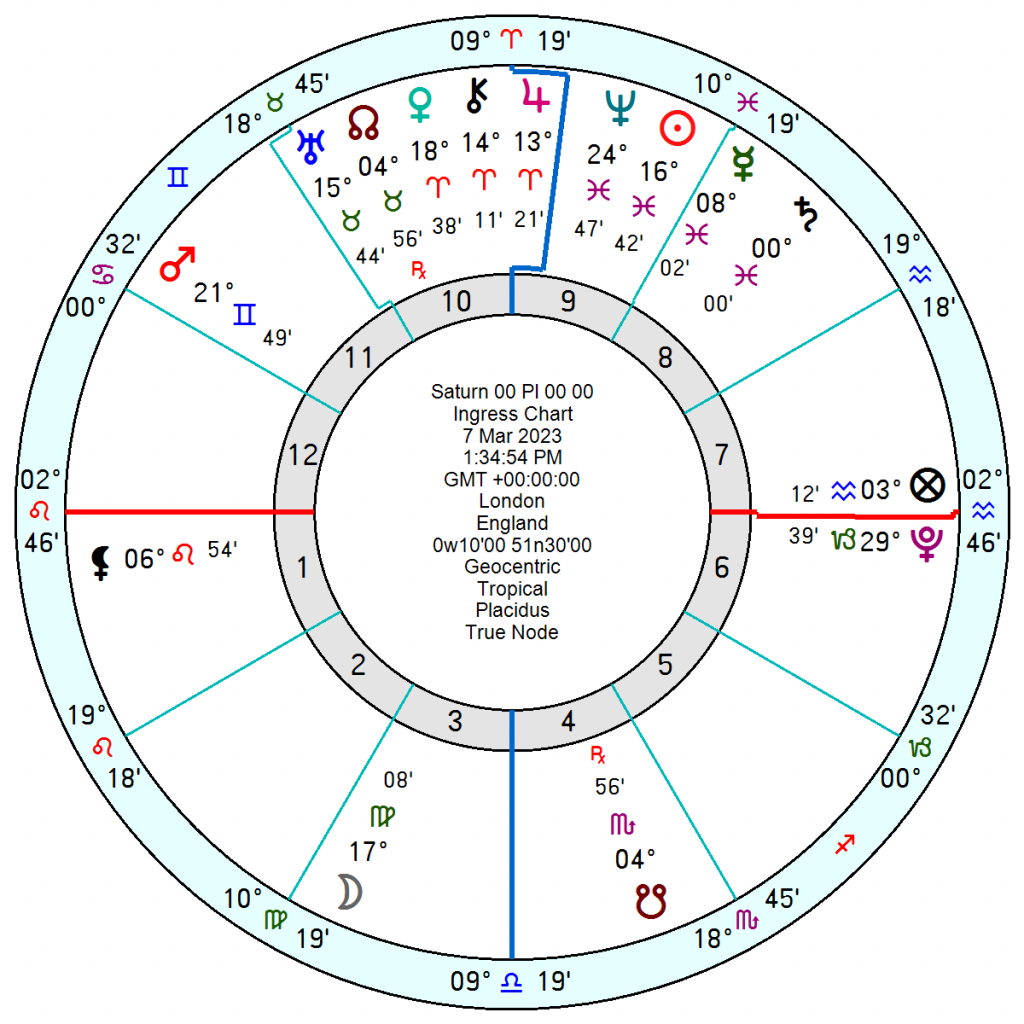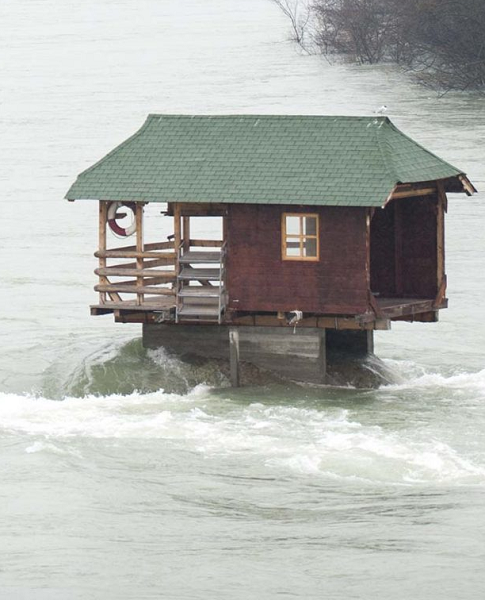 Saturn, bringer of the harvest and a reckoning for past mistakes, is poised to move into Pisces for the first time in 29 years next week. It shifts sign every two years plus for a notable change of mood, heightened this year with the anticipation of the even more momentous move of Pluto into Aquarius two weeks later.
Pisces, planet of the boundaryless ocean, is not a sign in which structured Saturn, the builder, the organizer and rule-maker, sits comfortably. Most interpretations for individuals lean towards regret for the past, paranoia, excessive worry, self-pity, the need for quiet and solitude – and also a deep understanding of those less fortunate.
Looking back over the last century's occurrences, there are the usual problems of extrapolating what belongs to Saturn in Pisces and what is likely to be the result of other aspects.
Saturn in Pisces: 13 April 1905 to 19 March 1908.
14 February 1935 to 25 April 1937
24 March 1964 to 3 March 1967
21 May 1993 to 7 April 1996
7 March 2023 to 25 May 2025
Both the 1993/1996 Saturn in Pisces and the 1905/06 one also had strong Uranus Neptune aspects – a conjunction and an opposition respectively – which is probably why the major 1994 Los Angeles and in 1906 San Francisco earthquakes occurred. Although the Alaska 9.2 earthquake happened under Saturn in Pisces in 1964 not with Uranus Neptune but with Uranus Pluto. This time round in 2025/2026 there is a Uranus sextile Neptune which is not as strong. The mid 1960s had Saturn in Pisces opposition Uranus Pluto in Virgo – which is a whole lot of chaos and hardship.
What repeats through all of the instances is massive unrest in Russia. 1905 Russian Revolution against the Tsar with reforms following. Russo-Japanese War – Russians losing. 1936/37 – Stalin's Great Purge and the Trotskyite plot to overthrow him, ending in a show trial. 1993/4 Russia withdraws troops from Lithuania, Poland and Germany. 1995 First Chechen War with Russia.
There did seem to be a surprising number of independence movements – in the sense that it doesn't sound like Saturn in Pisces. 1905 Norway got full independence. In Persia in 1906 there was a constitutional revolution leading to a new national assembly – and changes its name to Iran on the next Saturn in Pisces.
In 1935 there were moves to give a Federation of India autonomy from the UK. There was an Arab Revolt in Palestine against the Brits. The Spanish Civil War. Ireland pulls further away from the UK.
1964 – Singapore becomes independent. Rhodesia declares unilateral independence. Protests in Cuba against Castro. The Bosnian Serb war was ongoing in the 1990s.
Nelson Mandela becomes President of South Africa in 1994, having been imprisoned for life one Saturn in Pisces before in 1964, having made his 'I am prepared to die' speech against apartheid. In 1906 Mahatma Gandhi starts his non-violence campaign.
Other Saturn in Pisces events:
1906 – Finland becomes first country to allow women to stand as candidates with universal suffrage. Boy Scout movement starts.
1935 – Alcoholics Anonymous founded.
1994 – NAFTA. Channel Tunnel opens. Maastricht in effect.
No great conclusions except that certain countries – Russia, Iran, China appear to be sensitive to Saturn in Pisces. And that the unrest and push for democracy and freedom may be part of the underdog's mutiny against ill treatment.