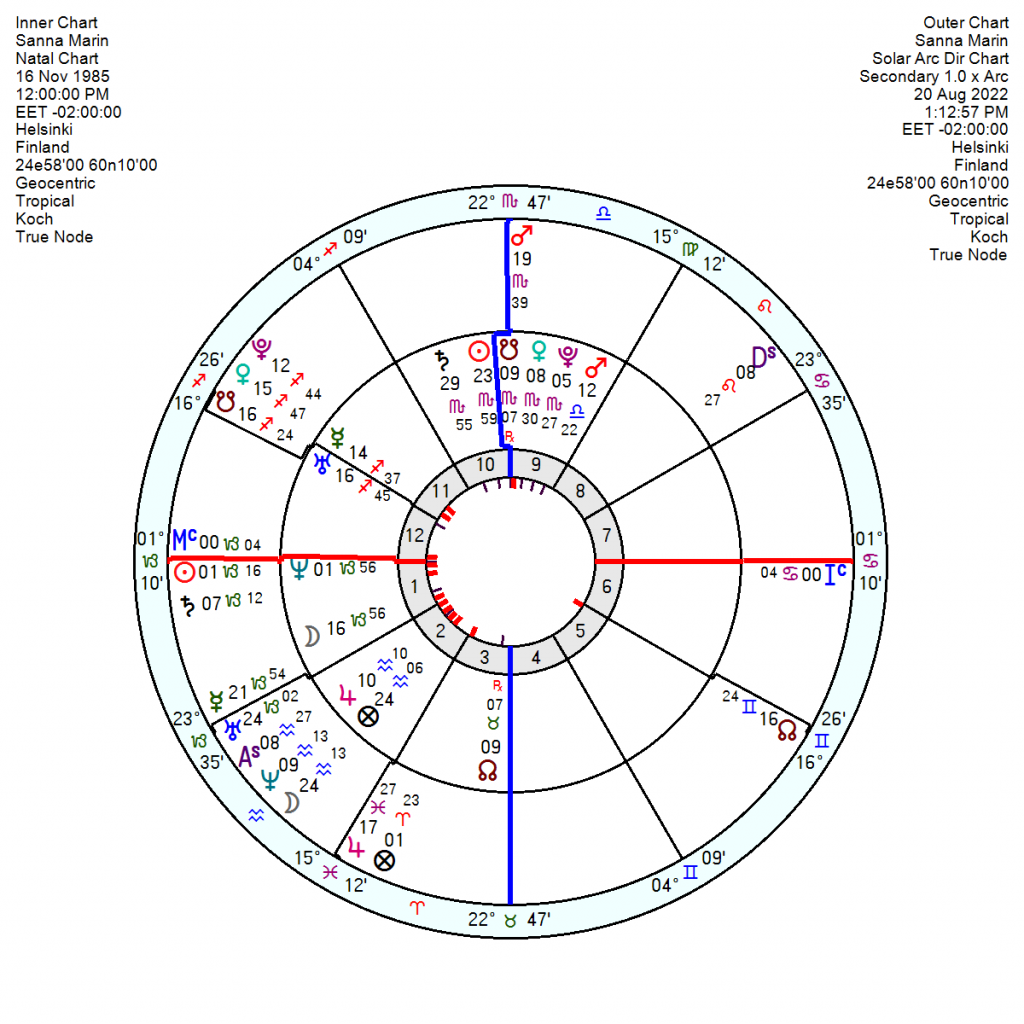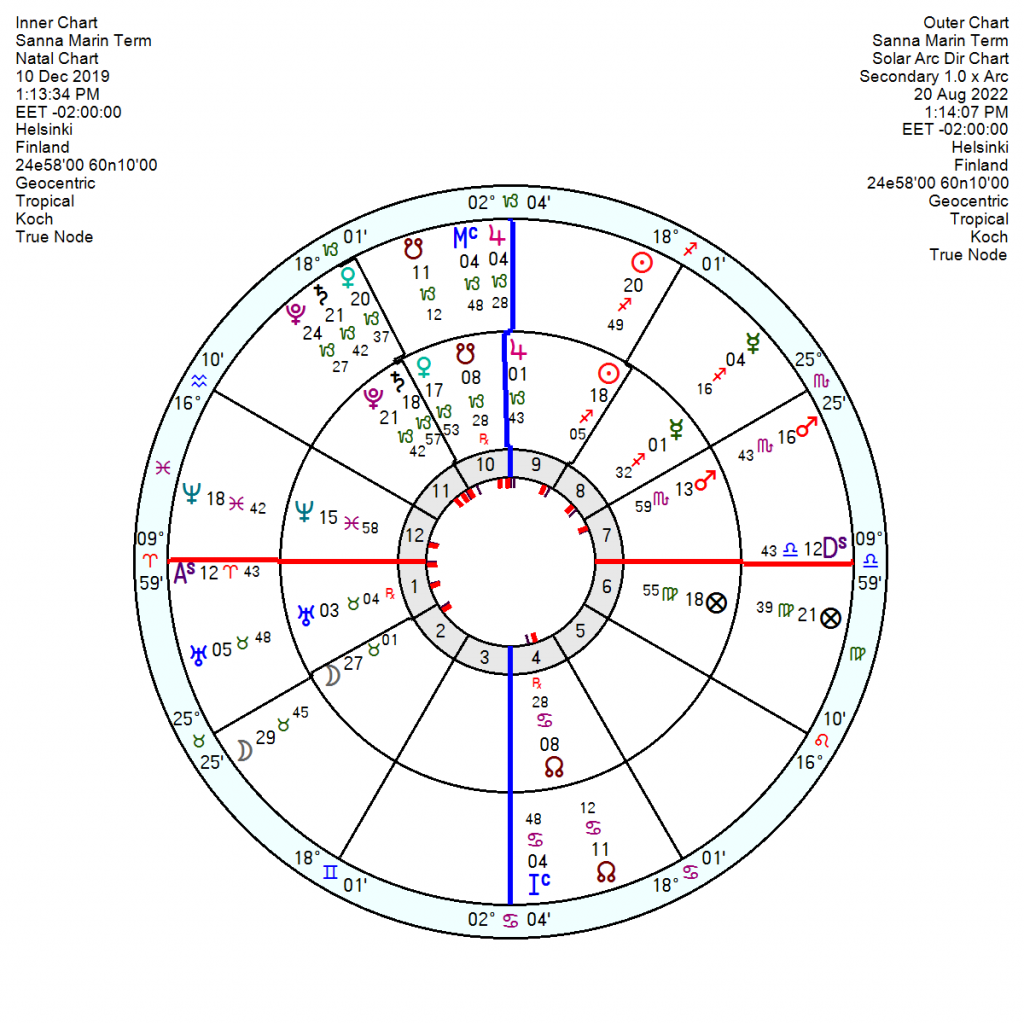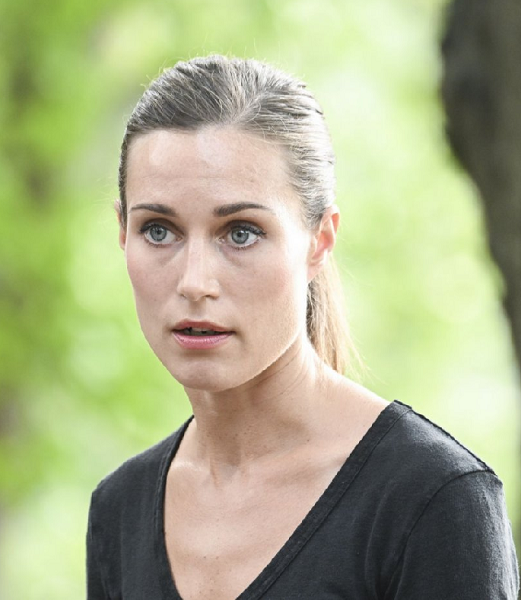 There's a media melodrama over Finland's young prime minister Sanna Marin being filmed enjoying herself at a private party. She's been forced to take a drug test to prove she wasn't imbibing or snorting anything questionable. She took over in 2019 to become the youngest serving prime minister at 34, at the head of an all-woman coalition.
She was born 16 November 1985 and is a determined Sun and Saturn in Scorpio with a charming and persuasive Venus Pluto in Scorpio in an indulgent square to Jupiter; with her Jupiter trine Mars and sextile Uranus. Mars Jupiter Uranus will make her adventurous and high-spirited; Venus Jupiter enjoys parties; and Jupiter Pluto exudes confidence.
It's all a storm in a teacup amidst much more serious concerns given Finland's proximity to their troublesome Russian neighbour and the tensions arising from the accession protocol to join Nato, signed six weeks ago.
Tr Saturn is square her Sun this year and tr Uranus opposing it from mid 2023 onwards, so it'll be a bumpy ride ahead with disappointments and disruptions, with mid October to early November this year particularly edgy with external challenges. Her Solar Arc Sun is conjunct her Neptune this year which will be uncertain but again that may not be personal matters.
Her Term chart, 10 December 2019, is under its heaviest pressure exactly now from the tough-conditions Saturn Pluto closing by Solar Arc.
I'm getting as paranoid as everyone else – wonder if it was a Russian leak of the video from the party?