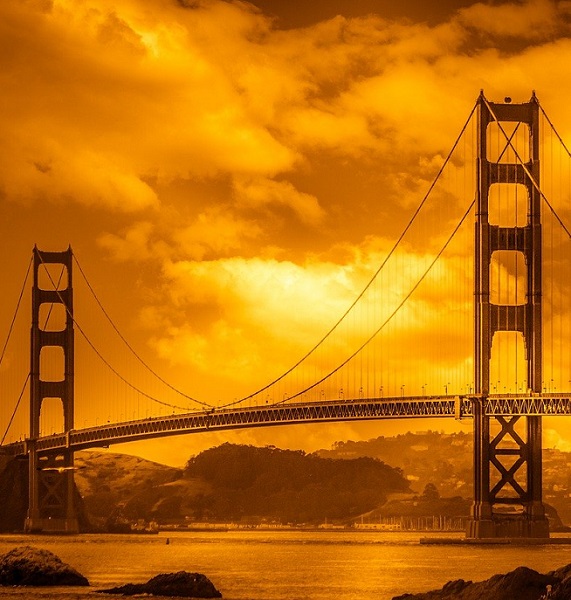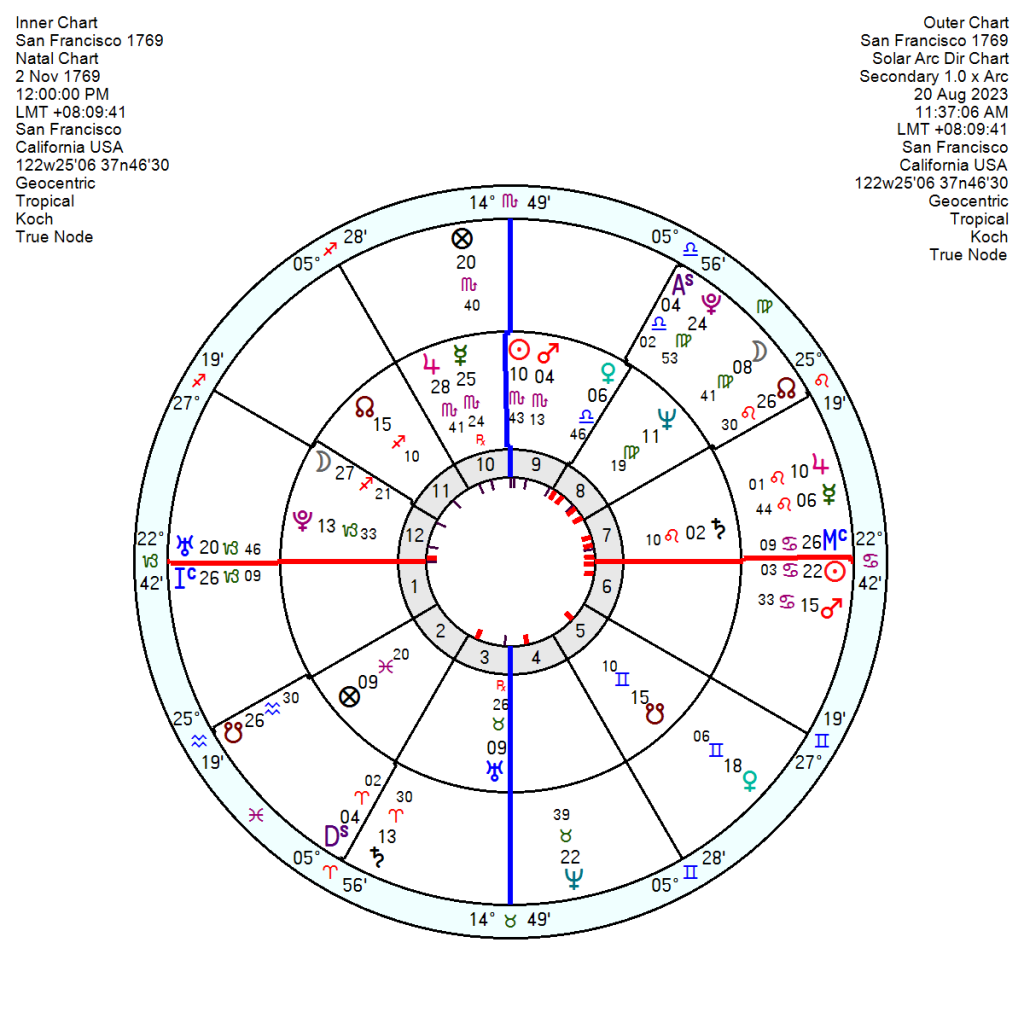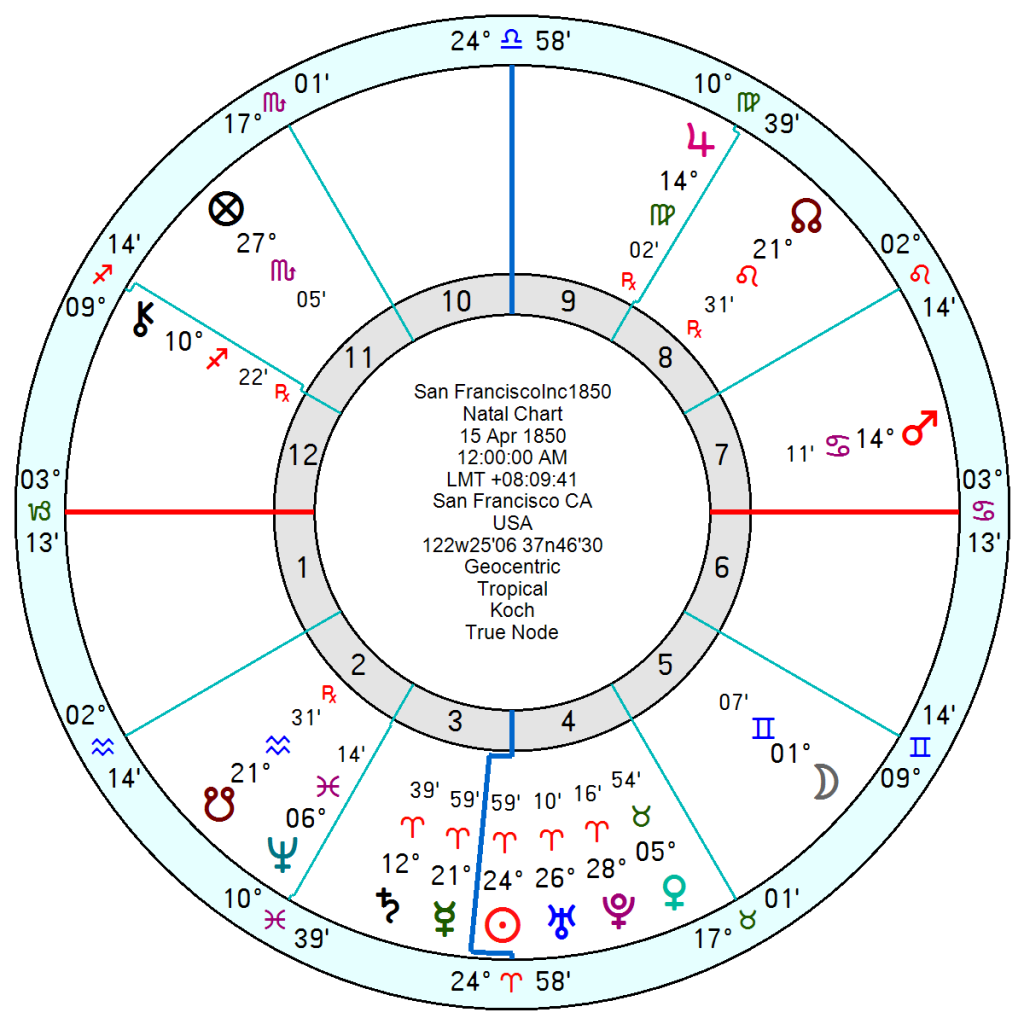 San Francisco has lost its buzz with tourism down, the homeless and drug addicts on the street increasing as well as hotels and stores closing down or moving out as workers abandon their offices to work from home. The tech sector is also in a retreat with mass layoffs, a bear market for tech stocks, a collapse in initial public offerings, and a sharp drop in venture-capital funding.
San Francisco was claimed by the Spanish on 2 November 1769 and incorporated 15 April 1850.
The 1850 chart has a Sun, Uranus, Pluto in late Aries which tr Pluto has been labouring across since the pandemic and won't clear till late this year. Though that does not indicate it will pull its socks up immediately. The tech surge in the 1990s coincided with the SF 1850 Jupiter being boosted by the Solar Arc Sun, Uranus, Pluto. But there's nothing coming soon which would suggest a revival with a downbeat tr Saturn opposition the SF Jupiter in 2024. And more Saturn to follow as it moves through Aries in 2026/27.
 It does have a leadership Leo North Node which its SA Neptune deflated a couple of years back – so there will be an underlying urge towards reinvention after a downswing at some point ahead. Uranus into Gemini may help from 2026 onwards.
The San Fran 2 November 1769 chart is strong, determined and talented with an Earth Grand Trine of Pluto trine Uranus in Taurus trine Neptune in Virgo, formed into a Kite by Uranus opposition Sun Mars in Scorpio – innovative, rebellious and never-say-never. There may be a few upbeat moments in 2025 with tr Uranus opposition the Jupiter. But it will take the rest of this decade until tr Pluto has squared Uranus and opposed the Mars and Sun before the phoenix arises from the ashes.
 Not only San Francisco is suffering from homeless drug addicts on the street. Philadelphia also appears to be in trouble. Maybe part of it is the USA's Pluto Return painfully dragging to the close of an old era with decay and deterioration showing – plus Neptune in Pisces's escapist/narcotic tendencies being exacerbated.  Roll on the good times when both Pluto and Neptune move on.