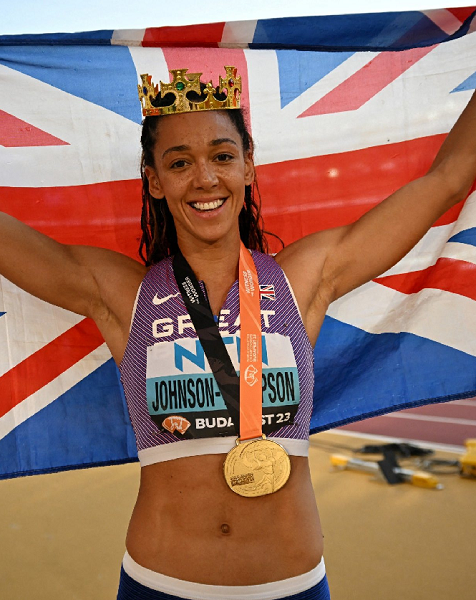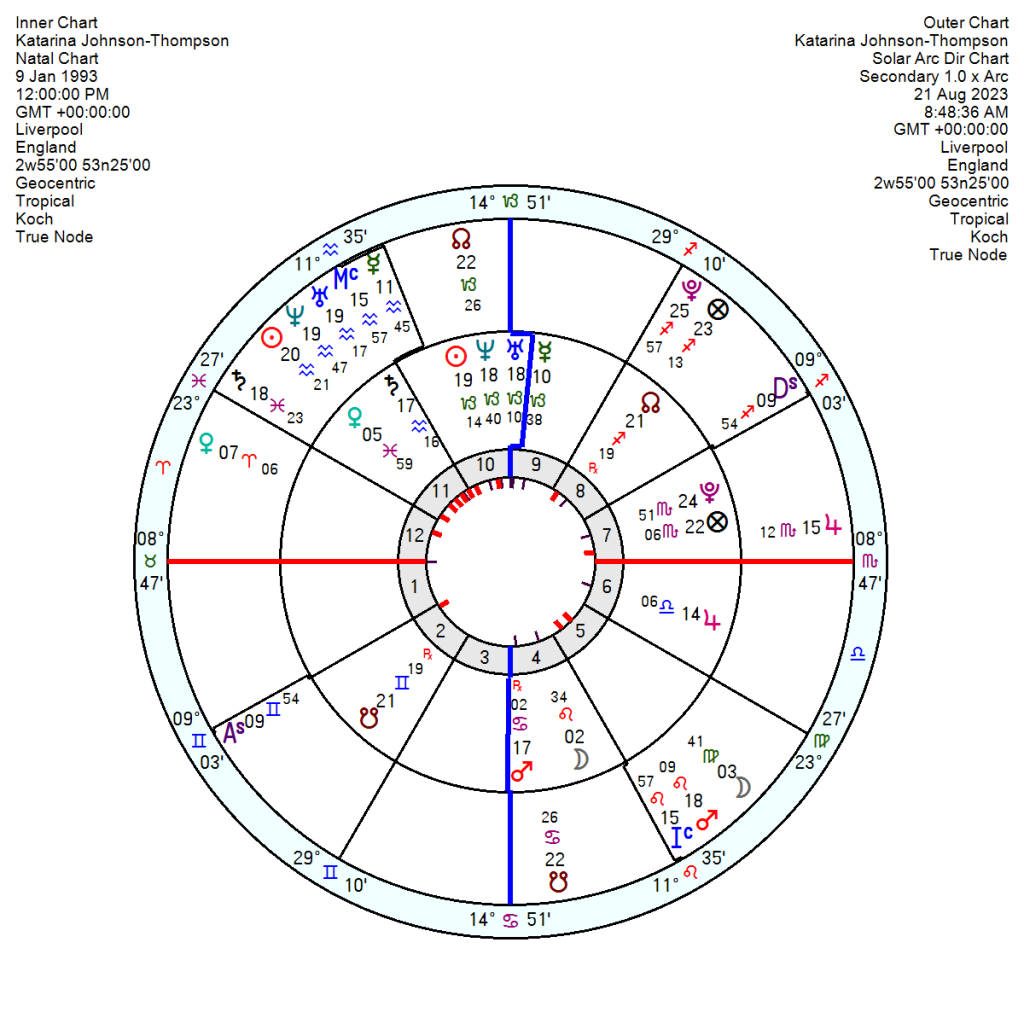 Katarina Johnson-Thompson has lifted sports fans' spirits by achieving a heroic gold for GB in the heptathlon at the World Athletics Championships in Budapest.
What is fascinating is how difficult her basic chart is and how she has found a perfect outlet for high-stress influences.
  She was born 9 January 1993 in Liverpool, England and has a Capricorn stellium of Sun conjunct Neptune Uranus (Mercury) all opposition Mars in Cancer which mercifully squares onto Jupiter in Libra which will take some of the strain off and add a dollop of luck and enthusiasm. She also has a used-to-hardship Saturn in Aquarius opposition Chiron square Pluto. It is an unrelenting and volatile chart – with maybe a yod of Mercury sextile Venus inconjunct a Leo Moon.
She had an English mother and Bahamian father, spent the first year of her life in Nassau when her parents separated, then returned to live with her mother. She did a sports science degree at university, having already won a heptathlon gold at the Youth Championships when she was 16.
The heptathlon is a seven event competition, held over two days – 100 metres hurdles, high jump, shot put, 200 metres, long jump, javelin throw, 800 metres. Versatility and stamina will be the key requirements.
She's had a tough four year journey with injuries and lack of form since her last triumph in 2019 in Doha. During this time her Solar Arc Sun, Neptune, Uranus has been crossing her Saturn in Aquarius – bringing together the two key configurations in her chart which always bring a period of crisis.
Nice to have good news for a change.