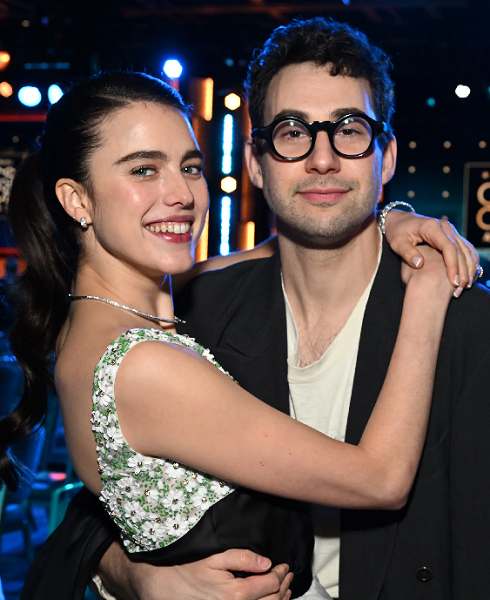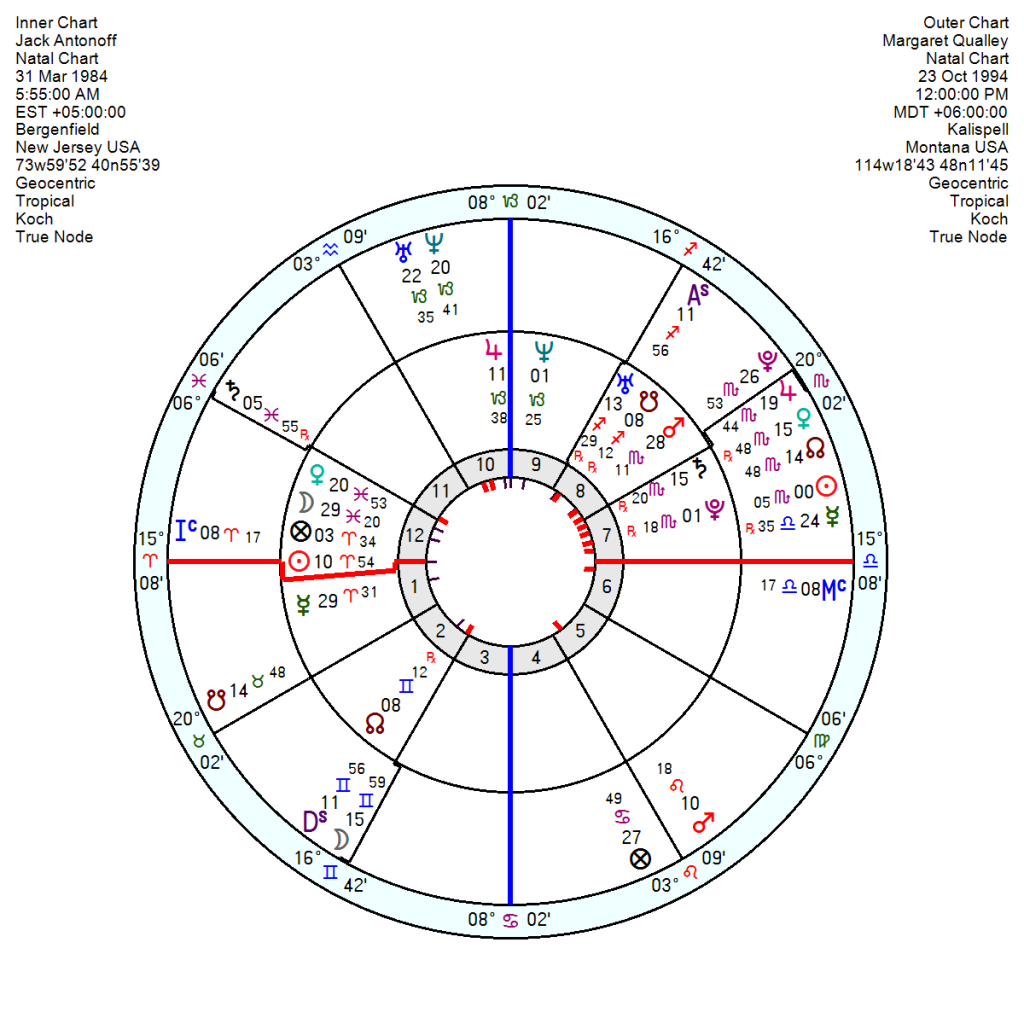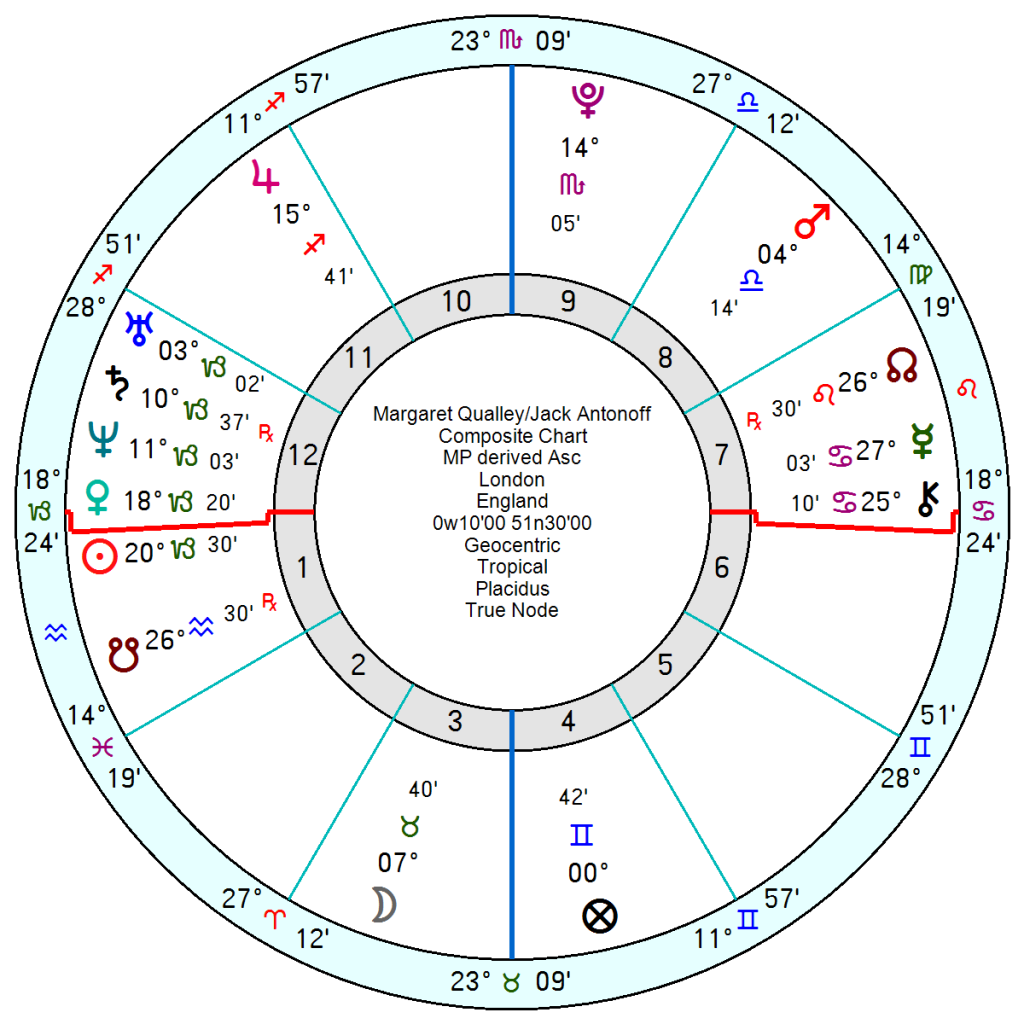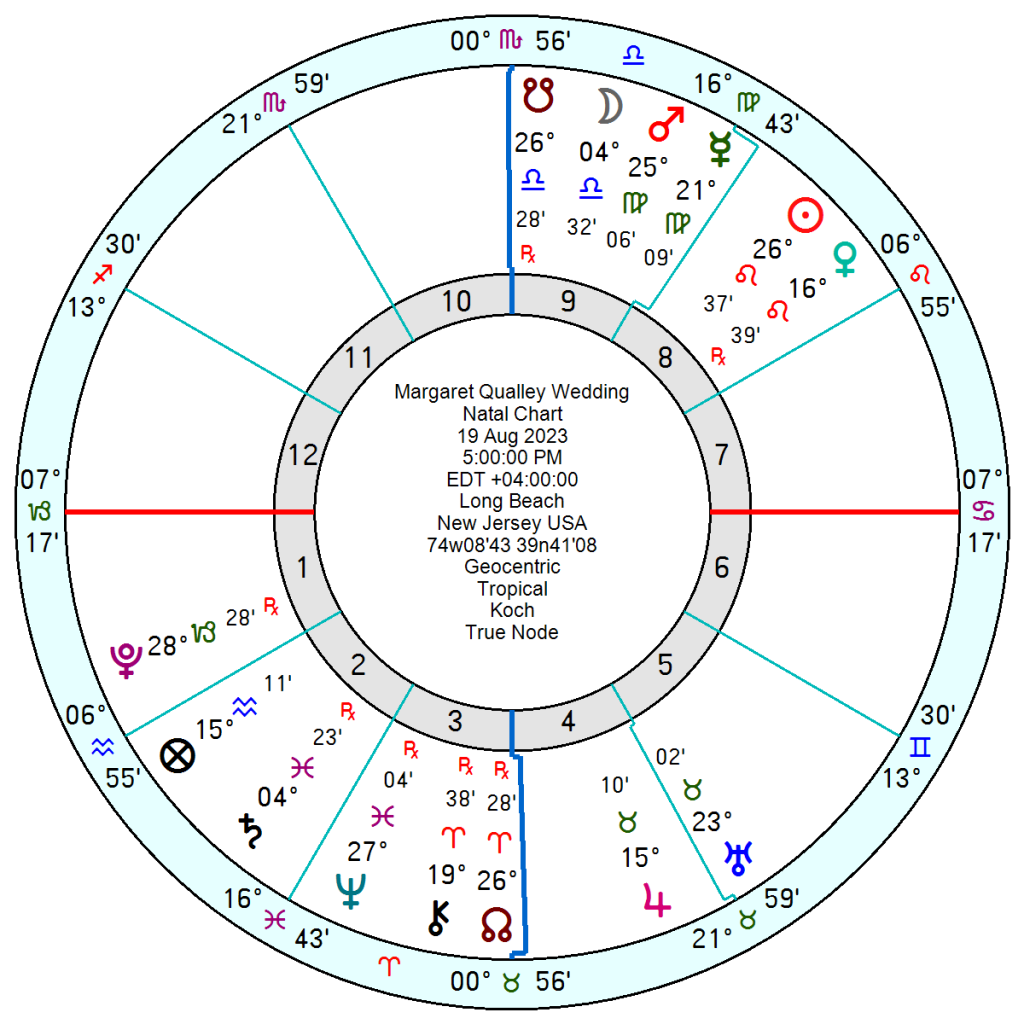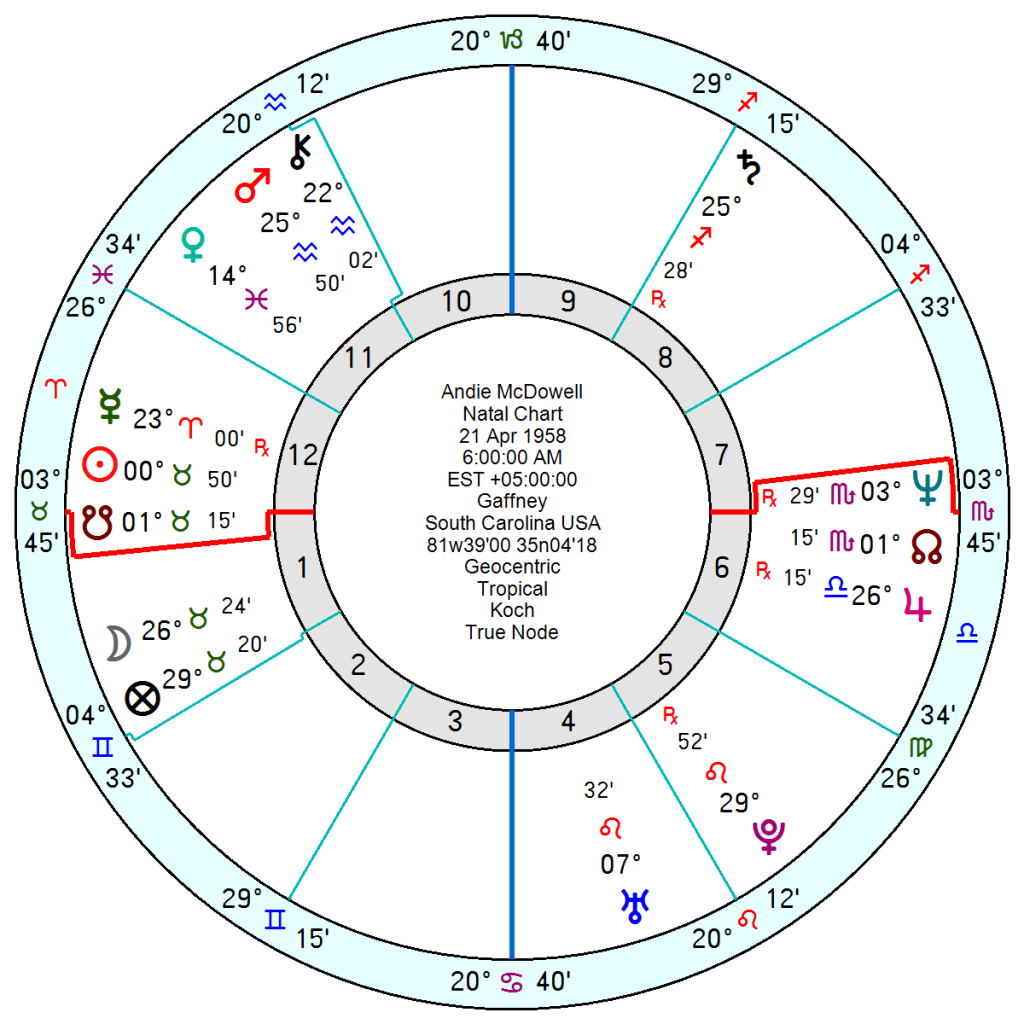 A low key though glitzy celebrity marriage on Saturday between actress and former ballerina Margaret Qualley, daughter of Andie McDowell, and lead singer of the rock band Bleachers, Jack Antonoff, had Taylor Swift as a guest.
  It is a deeply Scorpionic match which won't come without its tensions and challenges. He was born 31 March 1984 5.55am (rectified) Bergenfield, NJ and is a Sun Aries square a 10th house Jupiter for success; with a 7th house Pluto, Saturn and 8th house Mars spread out through Scorpio which is a tricky combination even without Aries in the mix. He has spoken publicly about his struggles with depression, anxiety and obsessive–compulsive disorder.
 Margaret Qualley, 23 October 1994, no birth time, Kalispell, MT, has a Scorpio Sun conjunct his Pluto and her Pluto conjunct his 8th house Mars; and her sociable Venus Jupiter in Scorpio conjunct his Saturn. Her Mars in flamboyant Leo is trine his Sun and square his Saturn. It will certainly feel 'meant' at least at the start and will be a close/controlling relationship with heavy undercurrents.
Their relationship chart has an affectionate composite Sun Venus but with a tumultuous Uranus, Saturn Neptune square Mars so it will be roller coaster and only work where one is prepared to sacrifice a good deal.
She is clearly attracted to tricky men with her previous liaison being with Shia LeBoeuf which ended when a former girlfriend of his alleged sexual assault and battery.
  Her mother, Andie McDowell, 21 April 1958 6am South Carolina, has had a chequered romantic history with one shortlived and another brief marriage as well as a fling with Dennis Quaid. She has a Taurus Sun conjunct her Ascendant opposition Neptune on her Descendant square Uranus in her 4th – commitment would not be easy for her and she'd be constantly wanting to move one. She also has an attention-demanding and creative 5th house Pluto opposition Mars and Chiron square a Taurus Moon which would have a considerable impact on her children.
Margaret's Scorpio Sun is conjunct her mother's Neptune and opposition her mother's Sun; with Margaret's Mars conjunct her mother's Uranus. Not an easy mother-daughter interface which perhaps explains why Margaret is attracted to intense and conflicted men since it is familiar territory for her.
The wedding chart has a volcanic Mars trine Pluto trine Uranus with a yod of Pluto sextile Neptune inconjunct Sun; and a needs-space composite Sun square Uranus. That won't be easy to keep on an even keel.
What a pity, I started out with high hopes it would be all hearts and flowers. But alas ….