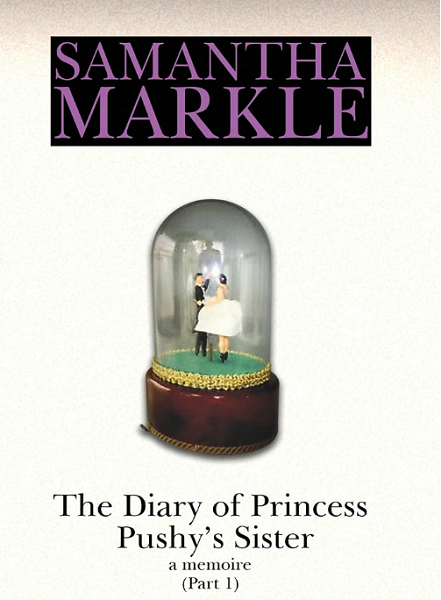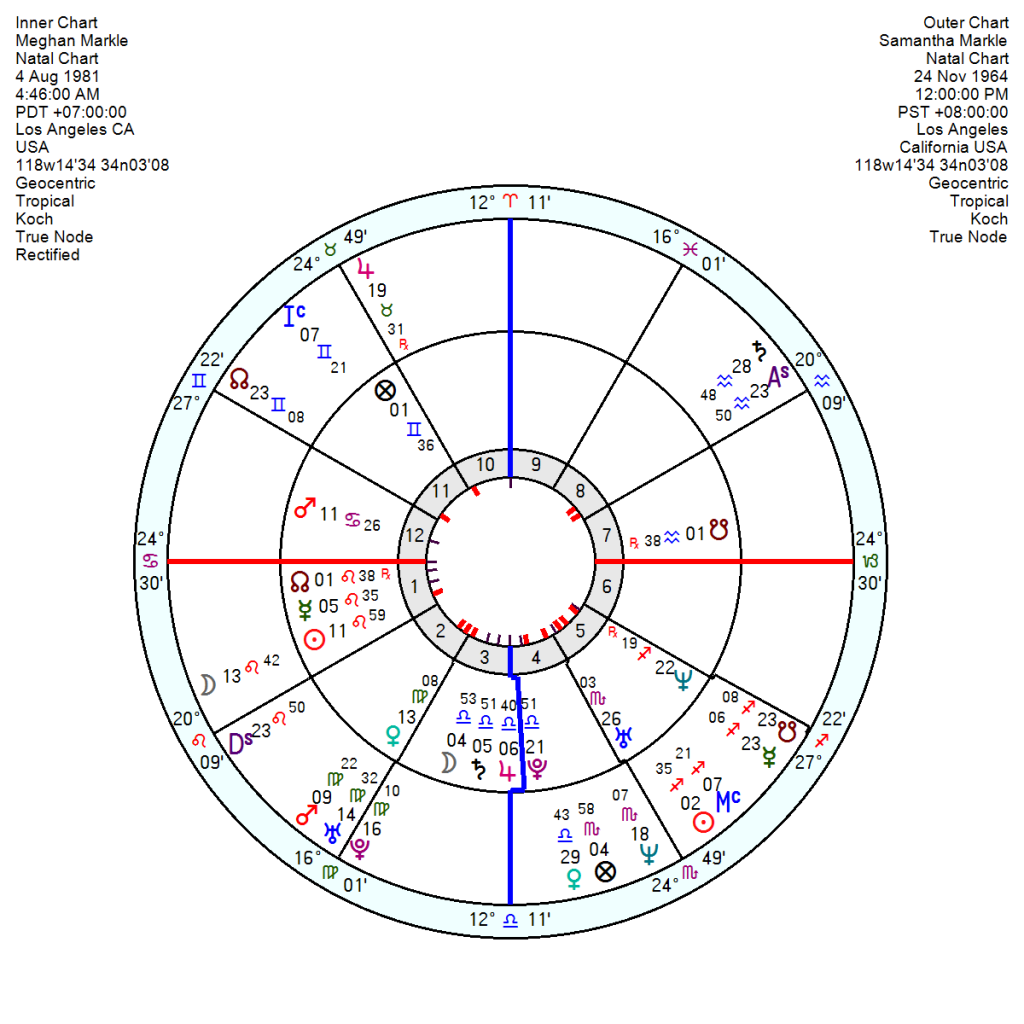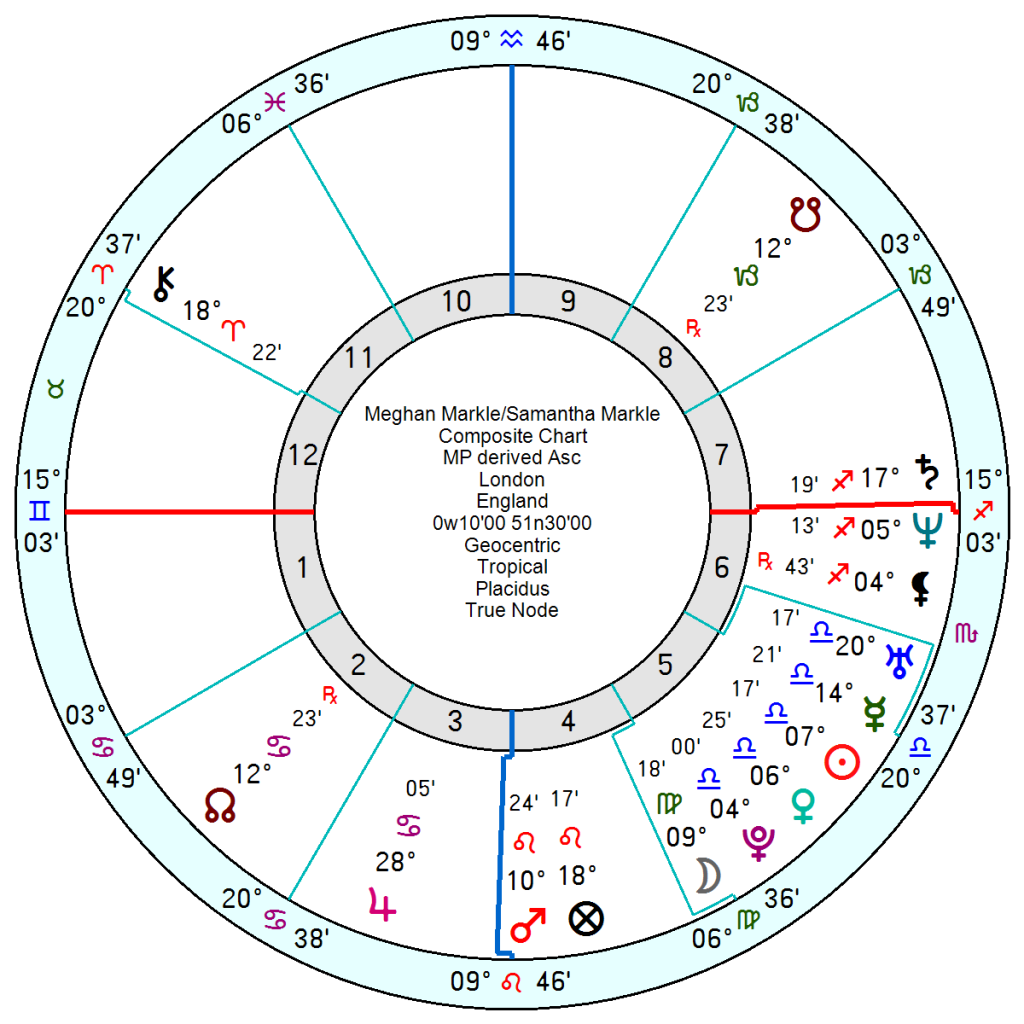 On Wednesday, Samantha Markle will be launching her last and final attempt to sue Meghan, her younger half-sister, for comments she made on Netflix and in the Oprah interview. She claims that Meghan's insistence that she grew up as an only child who longed for siblings is defamatory. If Samantha succeeds, which seems unlikely, Meghan could be forced to testify and release private messages and emails by January 2nd with a trial date for July 2024.
Tensions will be running high with the approaching Mars and Sun in Leo opposition Uranus hitting exact across this coming weekend. Plus the Sun close to vengeful Mars in Scorpio a week later. Not much give or flexibility in those influences.
  Samantha, born 24 November 1964 in Los Angeles, is an outspoken Sun Sagittarius in a downbeat square to Saturn in late Aquarius on one side and in a fiery, competitive square to Mars on the other. Her Mars is also conjunct Uranus and Pluto in Virgo so she's volatile, excitable, prone to stirring up disruptions. And she has the over-hopeful Jupiter in Taurus opposition Neptune. Plus a Leo Moon.
Her Leo Moon would connect her to Meghan in childhood though her Sun conjunct Meg's Uranus with her Saturn in square would contribute to a parting of the ways; as would Sam's disruptive Mars, Uranus, Pluto sitting on Meg's Venus. Their relationship chart has a close, possessive/controlling composite Sun, Venus, Pluto conjunction sextile Mars – so the opposite of distant, more a love/hate mix.
Samantha looks deflated late this December with tr Saturn square her Sun. At the same time tr Uranus will conjunct her Jupiter December 10th to mid March 2024, which on its own should give her a lucky break but since it also tugs on her Neptune that may undercut a positive turn in her fortunes.
Meghan's chart is not registering much apart from the waning months of a lacklustre Solar Arc Sun square her Neptune. And a rattled SP Mars conjunct her Sun/Mercury midpoint. Plus her Progressed/SA Midheaven conjunct her Chiron which has been around all this year – which does not suggest a healing, more a reminder of the wound that will not heal getting in the way of her progress. The first half of December will see a setback as tr Saturn opposes her Mars/Pluto midpoint. Next year will be a mix of pluses and minuses with July looking tense.
  I am fascinated by Meghan's whole family dynamic and Harry's – a kind of folie a deux, sharing childhood gripes, that most of us have and with maturity grow out of.
  At the risk of bringing the ceiling down on my head I am beginning to wonder about Meghan's controlling tendencies – in common parlance, coercive control –  pulling the partner away from friends and family and isolating them. Harry has never looked happier than recently when off on his own with the blokes at a Formula One do.
"I would measure the duration of the marriage in years rather than decades," says Graydon Carter, former Vanity Fair editor. "I think she has run rings around poor Harry and gotten what she wanted: notoriety, money, and a title. His usefulness to her diminishes daily."
  My other even darker thought is that in her initial delusional 'I want to be as famous as the saintly Diana' campaign she did not stoke the flames of sibling rivalry between Harry and William in the faint hope of toppling Will/Kate and stepping up a notch closer to the throne. It is the only thing that makes sense of her obvious discomfort at being down the pecking order. She knows only too well from showbusiness that top of the bill takes precedence. 
  Did Andrew at some point not campaign with the Queen to replace Charles as heir during the whole divorce/early Camilla shenanigans? And Diana was convinced Charles would never be King. Succession fights did not die out with the Tudors.     As far as Meg and Harry are concerned that is water under the bridge but they really have burnt so many bridges behind them it is difficult to see where the remedy lies.