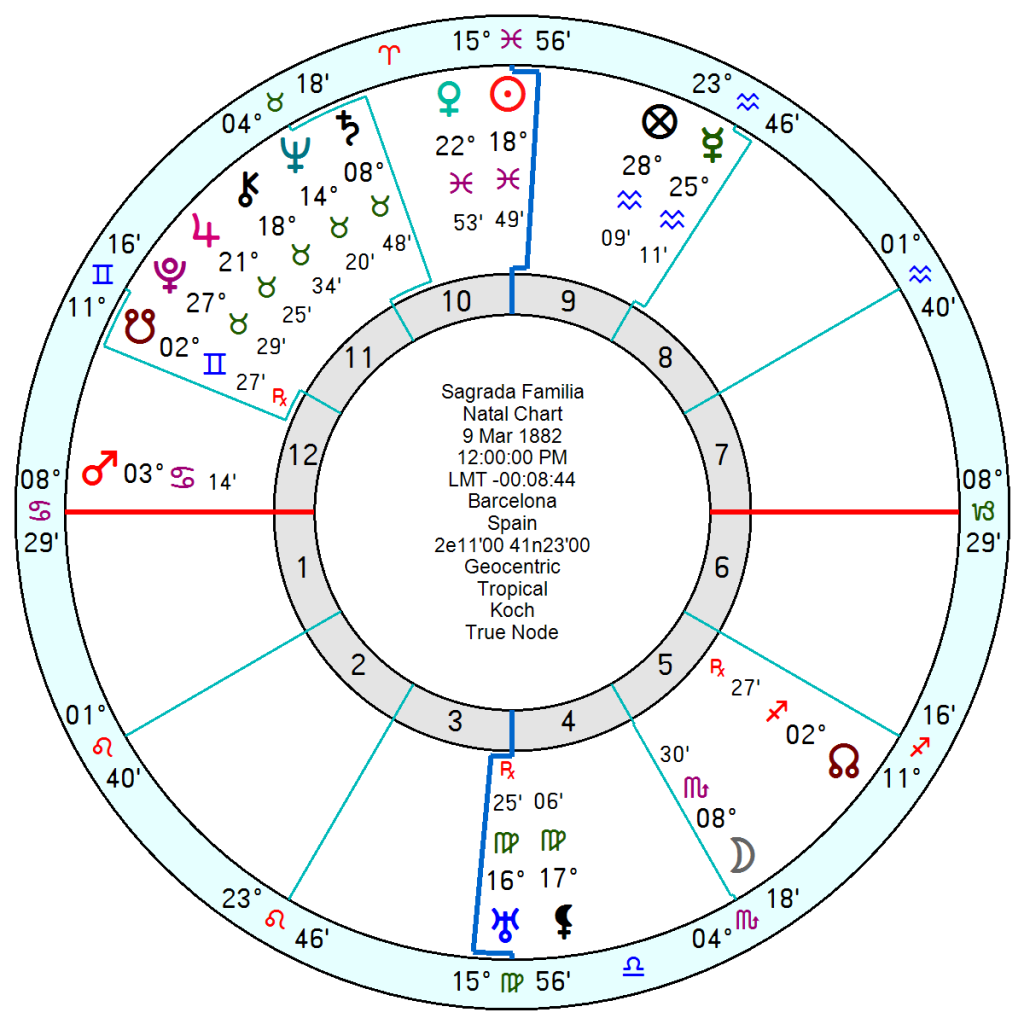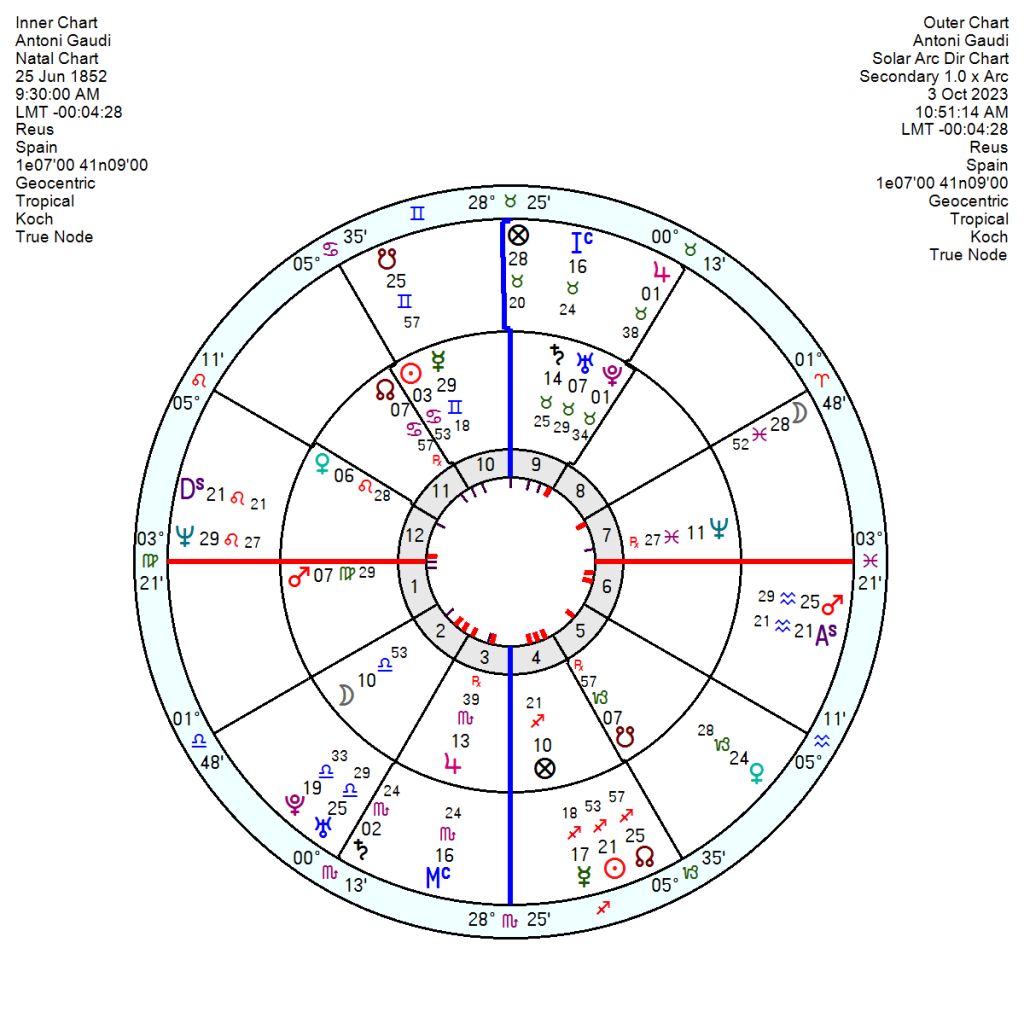 Barcelona's famously unfinished Sagrada Familia cathedral designed by Catalan architect Antoni Gaudi is nearing completion, 141 years after the first stone was laid. When the final tower is finished in 2026 it will be the world's tallest church, at 172.5 metres. Gaudí's works are individualized not to say eccentric art nouveau in appearance, influenced by his passion for nature and religion.
The first stone was laid on 9 March 1882 when there was a super-confident Jupiter Pluto in Taurus with Jupiter in a spiritual (over-hopeful) conjunction with Neptune all square Mercury in Aquarius. A creative Sun Venus in Pisces opposed a maverick, innovative Uranus which in turn was trine the Taurus planets. At the moment tr Uranus is just over the lucky (what a relief) conjunction to the Jupiter and in 2025 the Pluto as the finishing touches are put in place.
 Gaudi, 25 June 1852 9.30am Reus, Spain, had a Cancer Sun conjunct North Node in a Water Grand Trine to Neptune in Pisces trine Jupiter in Scorpio with his Neptune opposition Mars in earthy Virgo and his Jupiter opposition Saturn – highly creative, lived in his own bubble of fantasy reality and would be healing for others if not himself – and up and down with Jupiter Saturn opposing. He had Pluto, Uranus, Saturn in Taurus in his religious 9th house which made his fixed beliefs central to his life and increasingly an obsession. His 7th house Neptune was also highlighted being on the focal point of a yod to a Libra Moon sextile Venus which would lead him to seek seclusion and an ideal of beauty.
At the moment his posthumous Solar Arc Jupiter is conjunct his Pluto so wherever he is, he'll be feeling pleased.
He never married or had a relationship as far as is known. A complicated and unhappy man with health problems, some self-inflicted because of his odd food fads. Latterly he lived like a tramp and when killed in a tram accident and taken to the mortuary he was first thought to be a vagrant. Sagrada was only a quarter built at that point.
I went years ago on a week long Gaudi tour of Barcelona and I would have to confess by the end of it if I never saw another Gaudi building I would not be bothered. Not my taste.