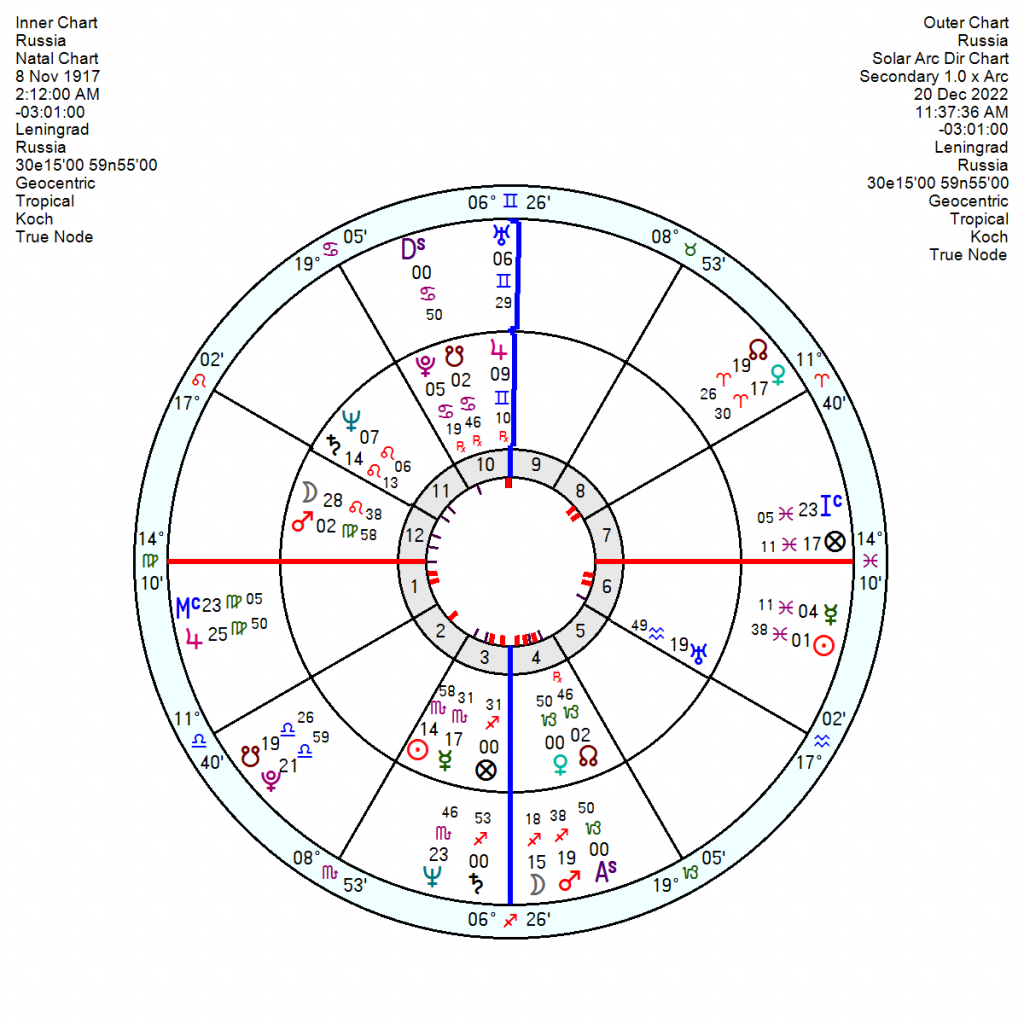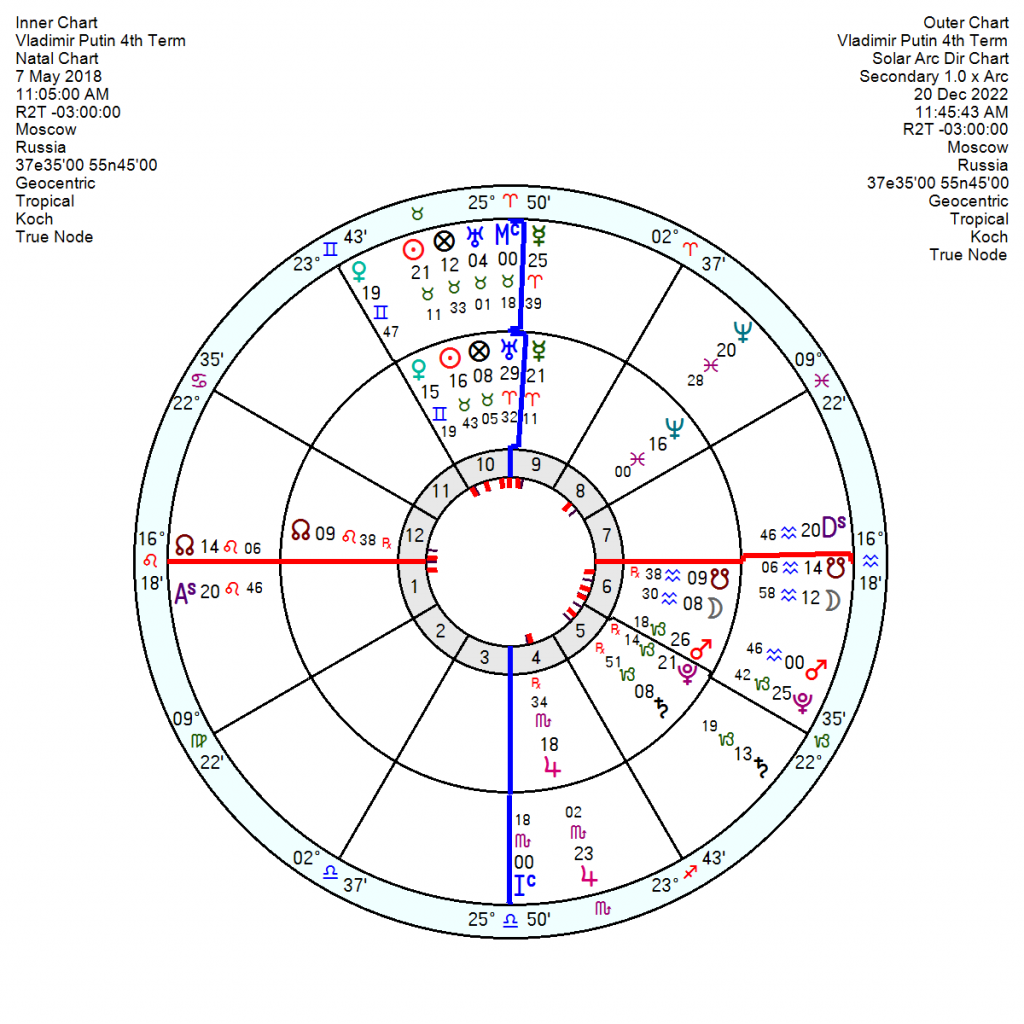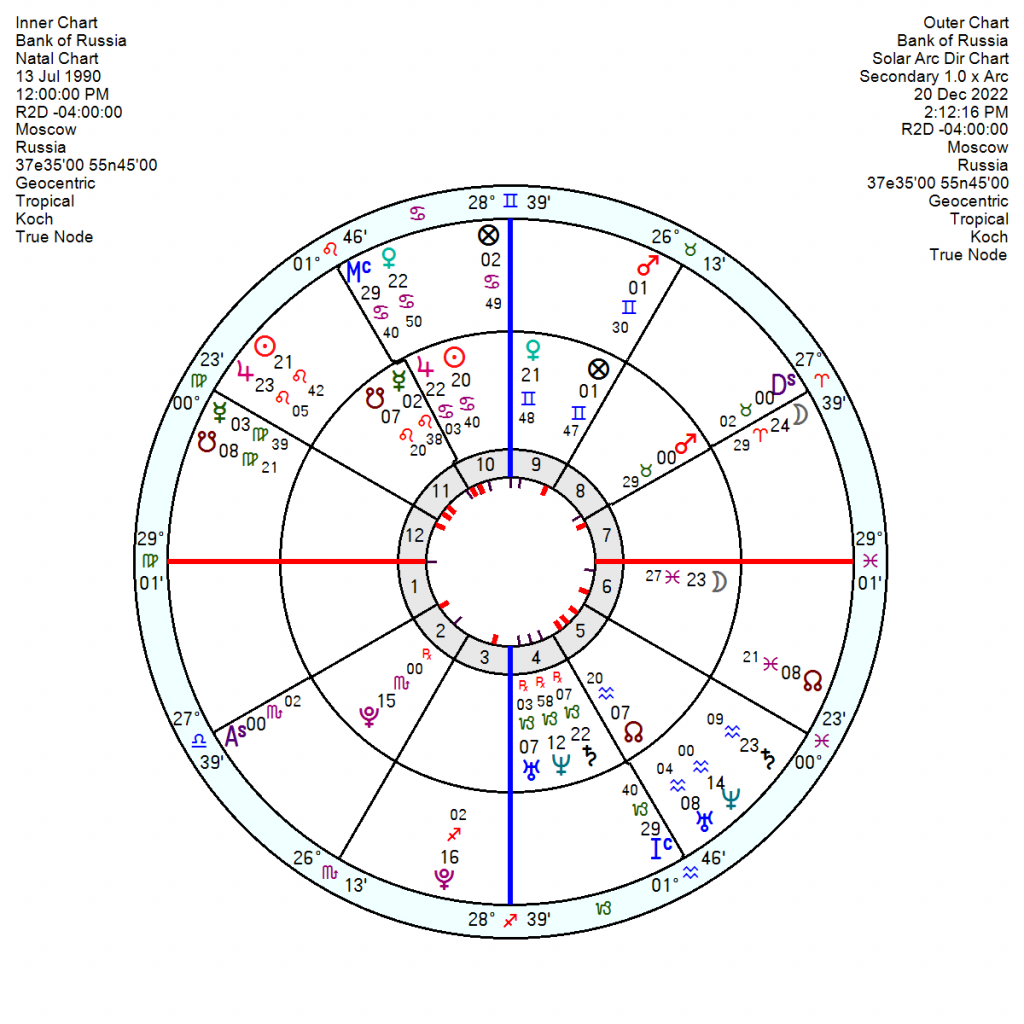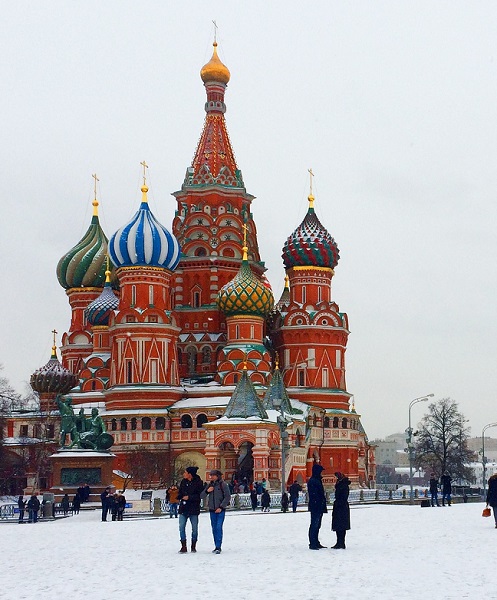 Russia is moving into 2023 facing a significant and humiliating failure in Ukraine but the economy is holding up better than expected. Sanctions against Russian exports, important in the medium and long term, proved ineffective in the short term because high energy prices continued to fill the state's coffers. Though the population's assessment of its current situation and its economic expectations have deteriorated sharply in recent months.
  The Russia 8 November 1917 chart had its Scorpio Sun triggered by the November Lunar Eclipse suggesting tensions would escalate, especially since this Eclipse was conjunct the erratic, unstable Uranus square Saturn. Tr Uranus returns to oppose the Russia Sun and square the Saturn in Leo for a final time mid January 2023 to early February. But will continue on to square the Russia Uranus from May 2023 onwards which will be a moment to pause and rethink what lies ahead. Putin first became president in 2000 on the Russia 1917 Uranus Return – so it might be fitting if he exited on the first square. It could also see a restive population rising up to show their displeasure at his dictatorship.
  His 4th Term chart, 7 May 2018 11.05 am, was always heading for a turbulent possibly terminal phase in 2023. Tr Pluto starts the destabilising square to the Uranus from mid February 2023, on and off till late 2024 – administrations often tumble during this time. Plus there is a Solar Arc Pluto conjunct the Mars, exactly in 6 months which is trapped, enraging, unable to proceed, high risk. He will have some luck up his sleeve mid March to early May 2023 as tr Uranus hits the Sun opposition Jupiter, but it could also lead to over confidence tripping him up.
The Bank of Russia, 13 July 1990, won't escape the almighty crunch coming as Pluto moves into Aquarius in late March – which is also affecting the US Federal Reserve and Bank of England – since it will square the BoR Mars at zero Taurus; with a devastating Solar Arc Neptune squaring the BoR Pluto late 2023. So there will be massive challenges on the economic front.
  Alexander Lukashenko's 6th Term chart as ruler of Belarus, 23 September 2020, is feeling the strain late 2023 and hitting the buffers in 2024 so whatever plans he has for perhaps assisting Putin in a further assault on Ukraine won't work well.
Modern Belarus has much the same chart as Ukraine – which is why I really don't like these modern charts, though the 1918 ones aren't much better.
Russia and the USA will continue to be at loggerheads with tr Pluto opposition the composite Mars throughout 2023; and even the much punted entente cordiale with China looks mired in confusion in 2023/24 and worse in 2025.