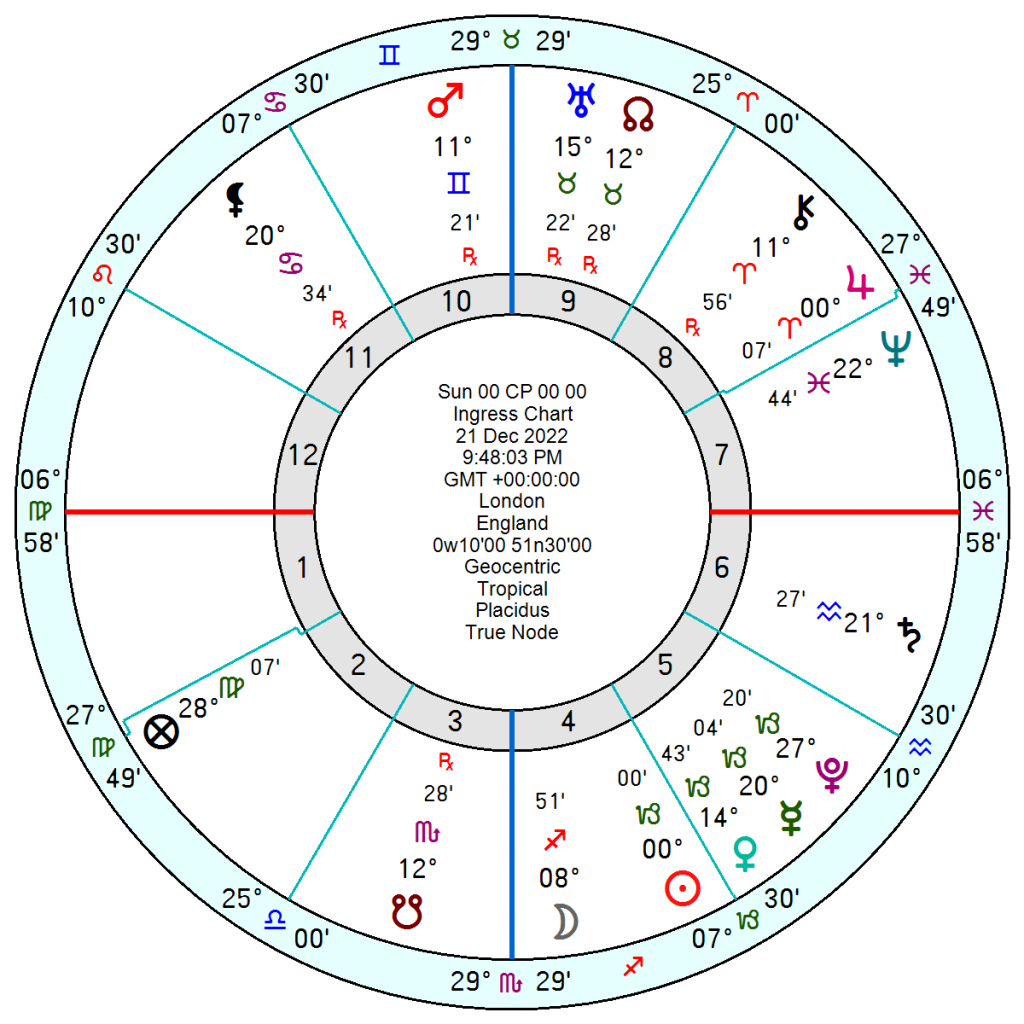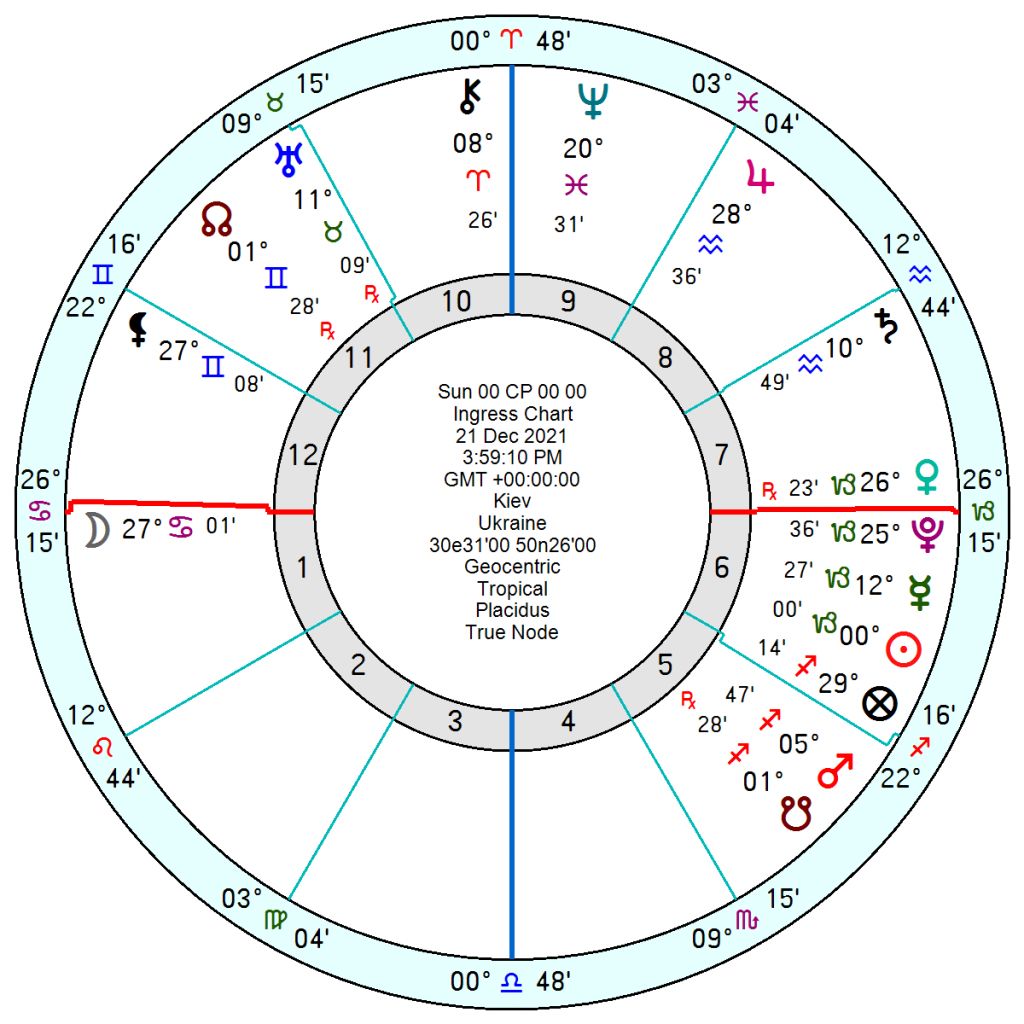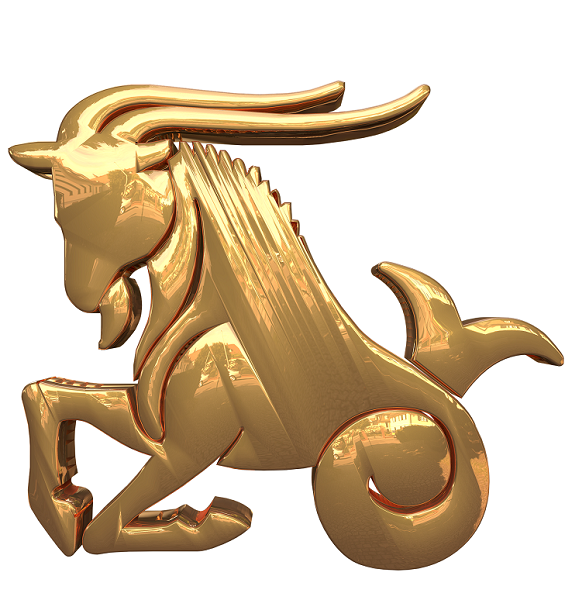 The winter solstice is here with the Ingress on December 21st of the Sun into Capricorn, planet of the threshold between the old year and the new. Capricorn is creative given its dual nature of being immersed in the unconscious realm of ideas (the fishy tail) and the earthy realm of material ambition (the mountain-climbing goat). Ingress charts are deemed to give a hint of the theme for the next three months though opinions vary amongst astrologers as to how much illumination they actually throw on upcoming events.
This Ingress has the Capricorn Sun exactly square a go-ahead Jupiter just into Aries, which should produce an upbeat mood – which hardly fits the prevailing wind. Plus an aggravated Moon opposition a retrograde Mars in Gemini. The irritable push-pull Saturn square is still in place tied into the Nodes.
Not sure I am any the wiser – anyone who likes to comment, feel free.
Looking at last year's Capricorn Ingress set for Kyiv there is an emotionally intense Cancer on on the Ascendant opposition Pluto Venus in Capricorn which might suggest problems with control-freak partners/neighbours but wouldn't exactly headline invasion. – with Mars in the 5th and Jupiter in the 8th as well as Saturn.
Anyway I put them up as talking points.