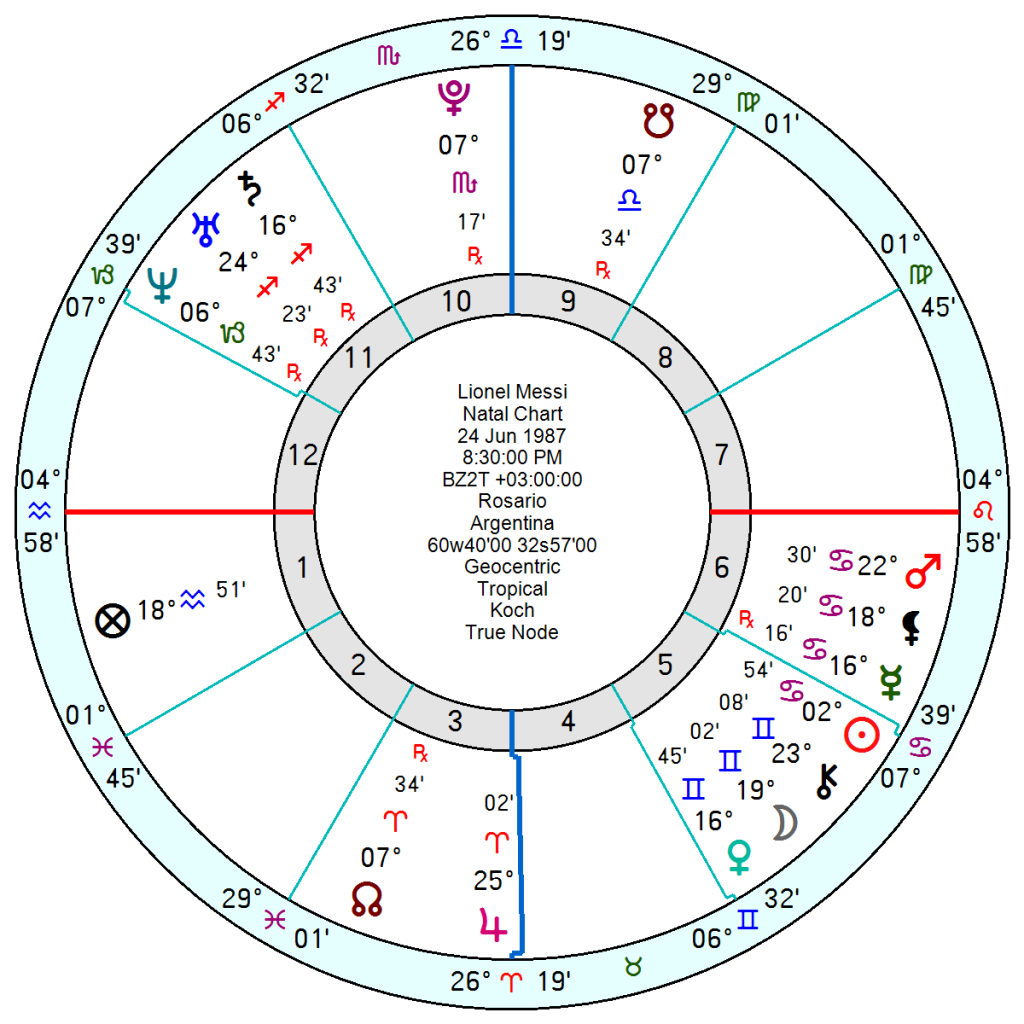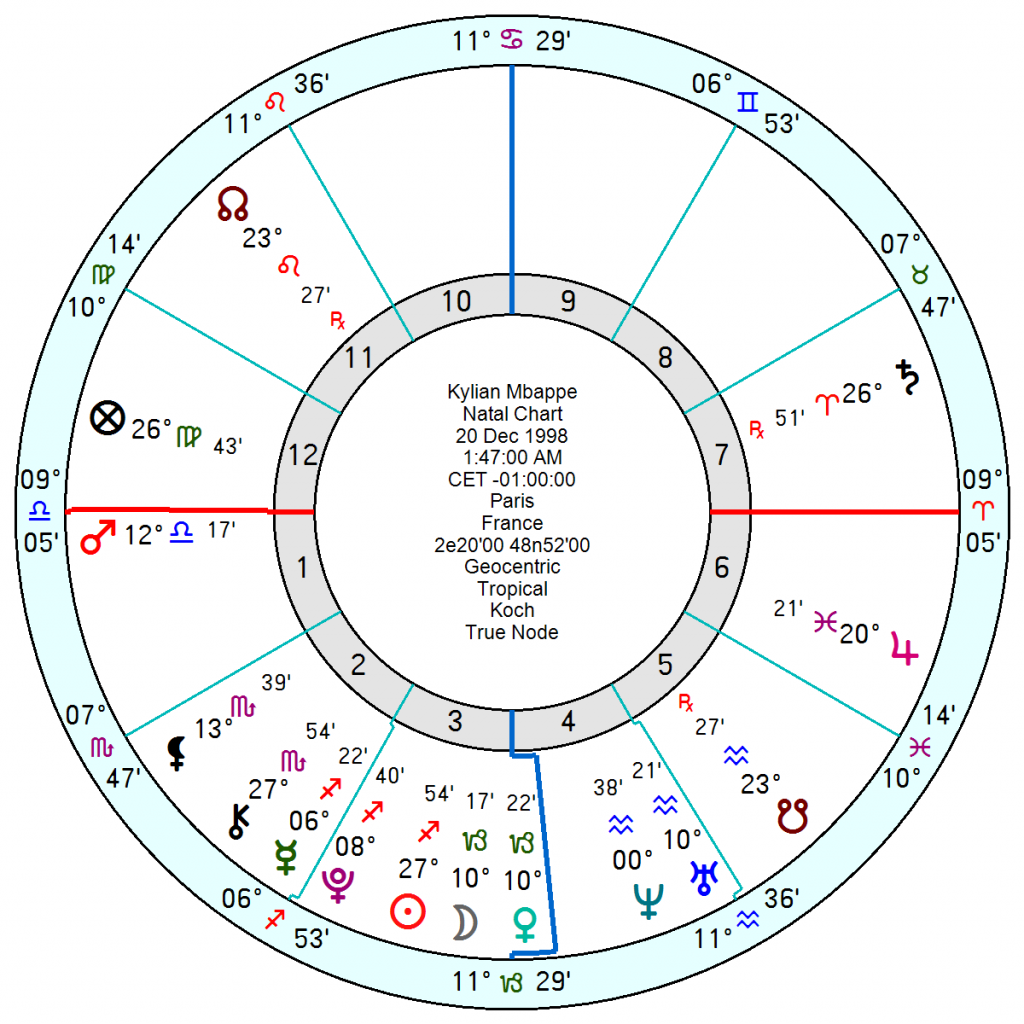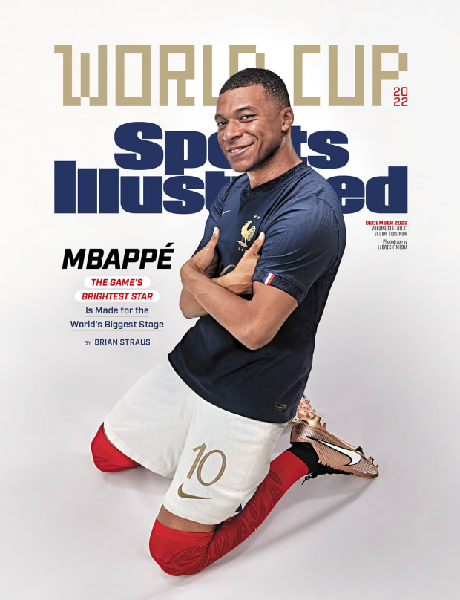 The golden ball met the golden boot on the pitch in Doha and although only one could win, both Argentinian Lionel Messi and French Kylian Mbappe put on world class performances. Messi achieved the one title that had eluded him in a long and glorious career as he ponders retirement in the near future. And Mbappe, the tournament's overall top goal scorer, pulled France out of the doldrums late on with two goals inside 97 seconds to draw even and then managed a hat trick third in penalty time.  
Messi, considered one of the best players of all time, was born 24 June 1987 8.30pm Rosario, Argentina, is a Sun Cancer opposition Neptune and trine an influential 10th house Pluto, with an exuberant Mars in Cancer square a family-oriented Jupiter in Aries on his IC. His restless Moon Venus in Gemini in his sporting 5th house opposes a fiery Saturn Uranus in Sagittarius.
  He said this would be his last World Cup though his manager refused to commit himself. With an Aquarius Ascendant he does have tr Saturn moving through his lower profile First Quadrant now and ahead which is when energy and fired-up ambitions tend to sag. So retiring at the top may be the way to go. By late 2020 he was reckoned to be earning over $1 billion a year.
See previous posts 10 August 2021, 29 August 2020.
Kylian Mbappé is now reportedly the highest-paid footballer in the world and has been playing internationally for France since he was 18.
He was born 20 December 1998 1.47am Paris in a council estate into a sporting family. His father, originally from Cameroon, is his agent and a football coach, while his mother, from Algeria and is a former handball player. Two brothers also play.
His birthday is today and he should be celebrating his remarkable hat trick despite France's defeat. He has a quick-witted 3rd house Sagittarius Sun with Moon Venus in Capricorn on his IC, hinting at close family relations. His Sun is in a confident, expansive square to Jupiter and in trine to serious, sensible, self-reliant Saturn in Aries. His Libra Ascendant has a go-ahead Mars sitting on it sextile Pluto Mercury in Sagittarius.
His chart is unlike Messi's though Mbappe does have an entrepreneurial and self-confident Fire Grand Trine of Sun to Saturn to a leadership Leo North Node so he is capable of following his 'impossible dream' and making it real.