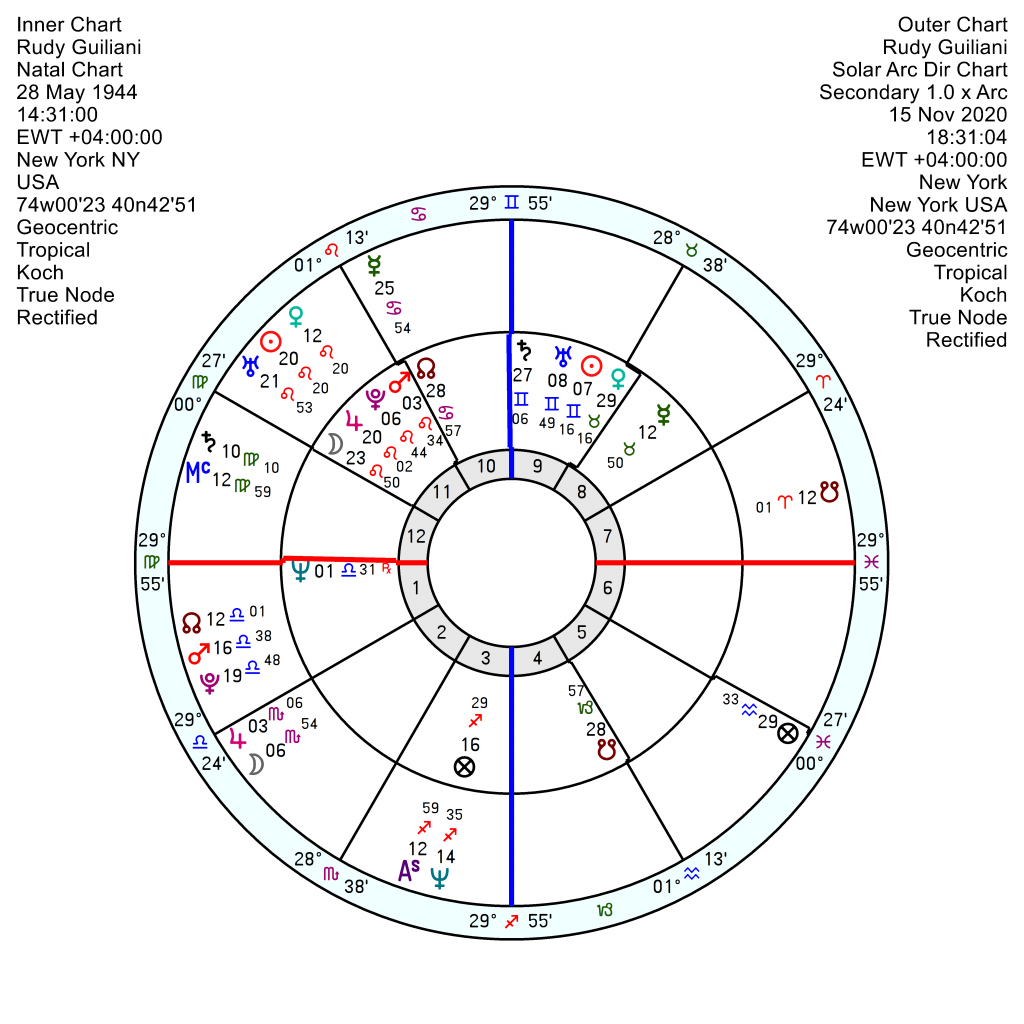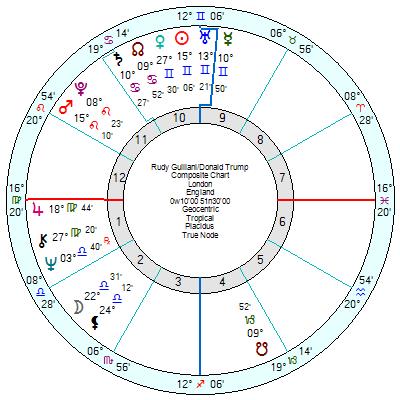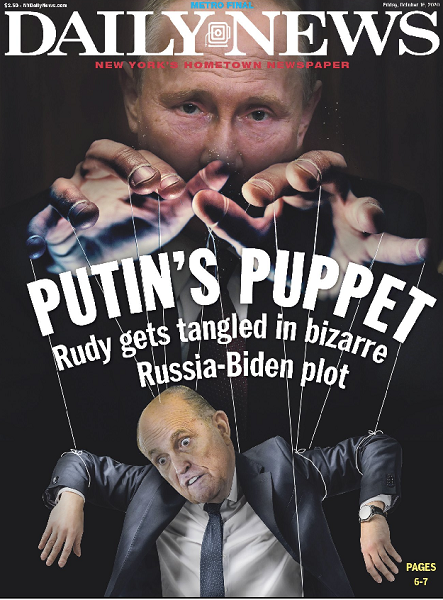 Rudy Giuliani appears to be causing chaos even in Republican circles with his all-guns-blazing attack on the legitimacy of the election result. His ill-judged news conference in the parking lot of a Philadelphia landscaping business adjacent to an adult bookstore and a crematorium let fly with a conspiracy-filled rant that scared off many lawyers who had been recruited to the cause of highlighting any voter fraud.
Born 28 May 1944 2.31pm New York, he is Trump on steroids with his Sun Uranus in Gemini sextile a bullying, ruthless Mars Pluto in Leo. Not given to subtlety at the best of times he's in hysterical overdrive with his Solar Arc Sun conjunct Jupiter and his Solar Arc Jupiter square his Mars – which may run on for a few months in effect. But the Lunar Eclipse late this month will rattle up his Sun Uranus for a shock/crisis or two; and his Saturn will oppose the December Solar Eclipse for another sobering moment.
He is facing career losses with tr Pluto opposition his Jupiter/Saturn midpoint from later this week till after mid December. 2021 is up and down for him but he's tough as nails and a survivor so no doubt will find a lucrative niche somewhere.
His relationship with Trump was never that comfortable, was severely jolted over the election and next spring, is stressed now and on a disappointing slide till late January.