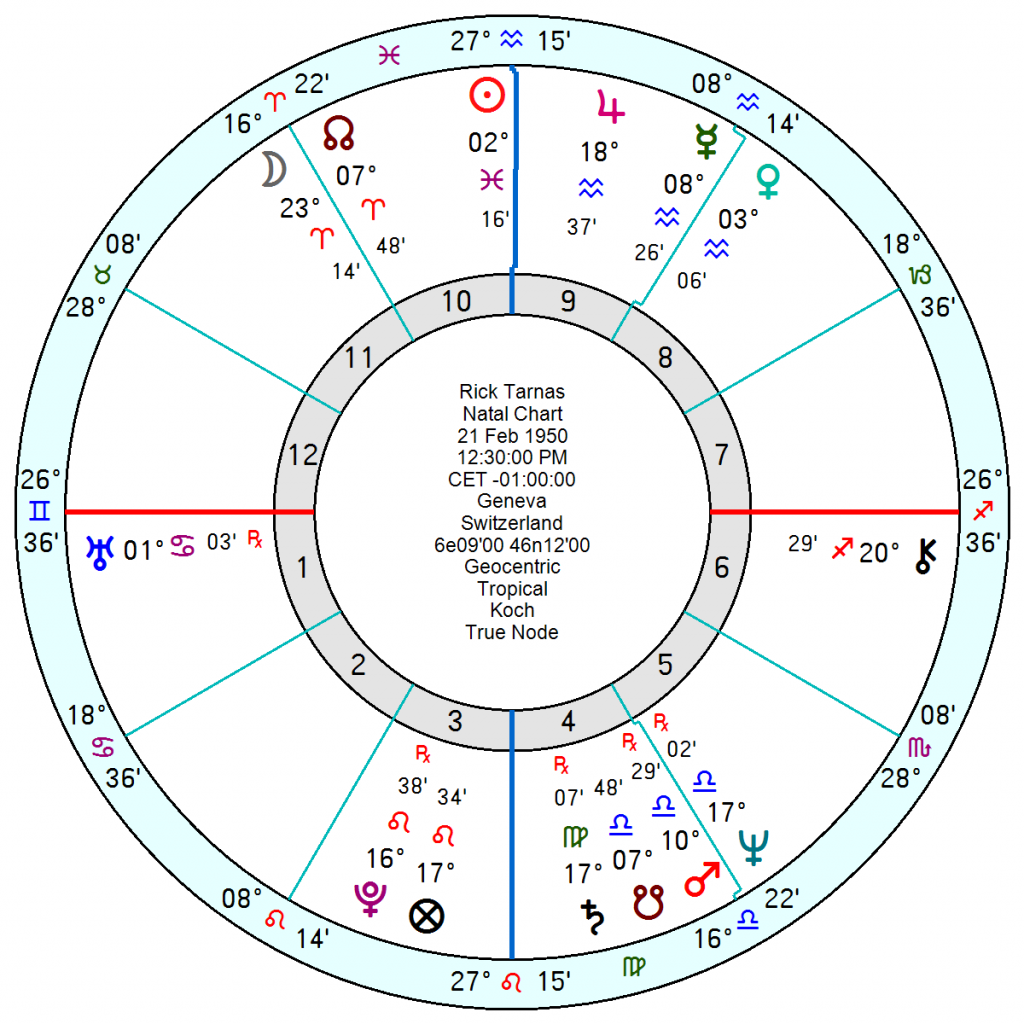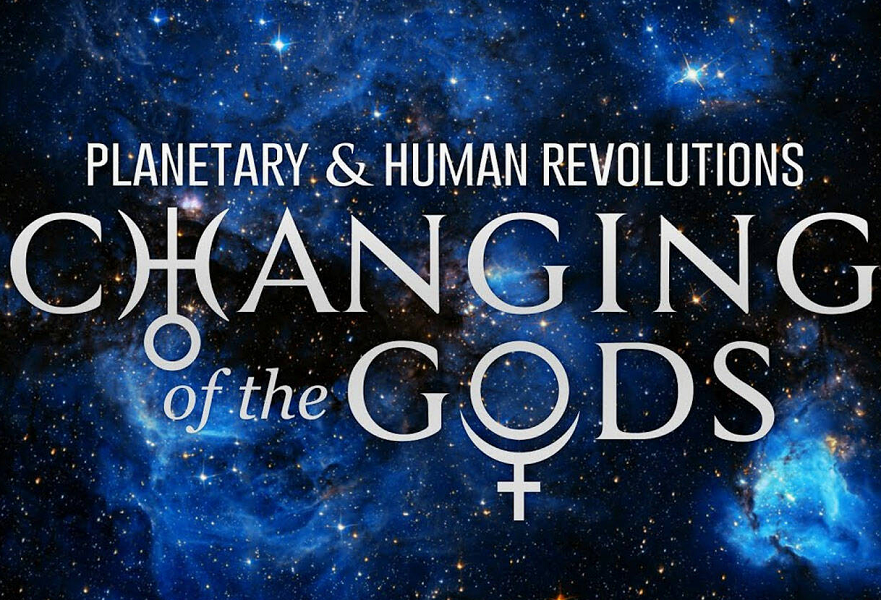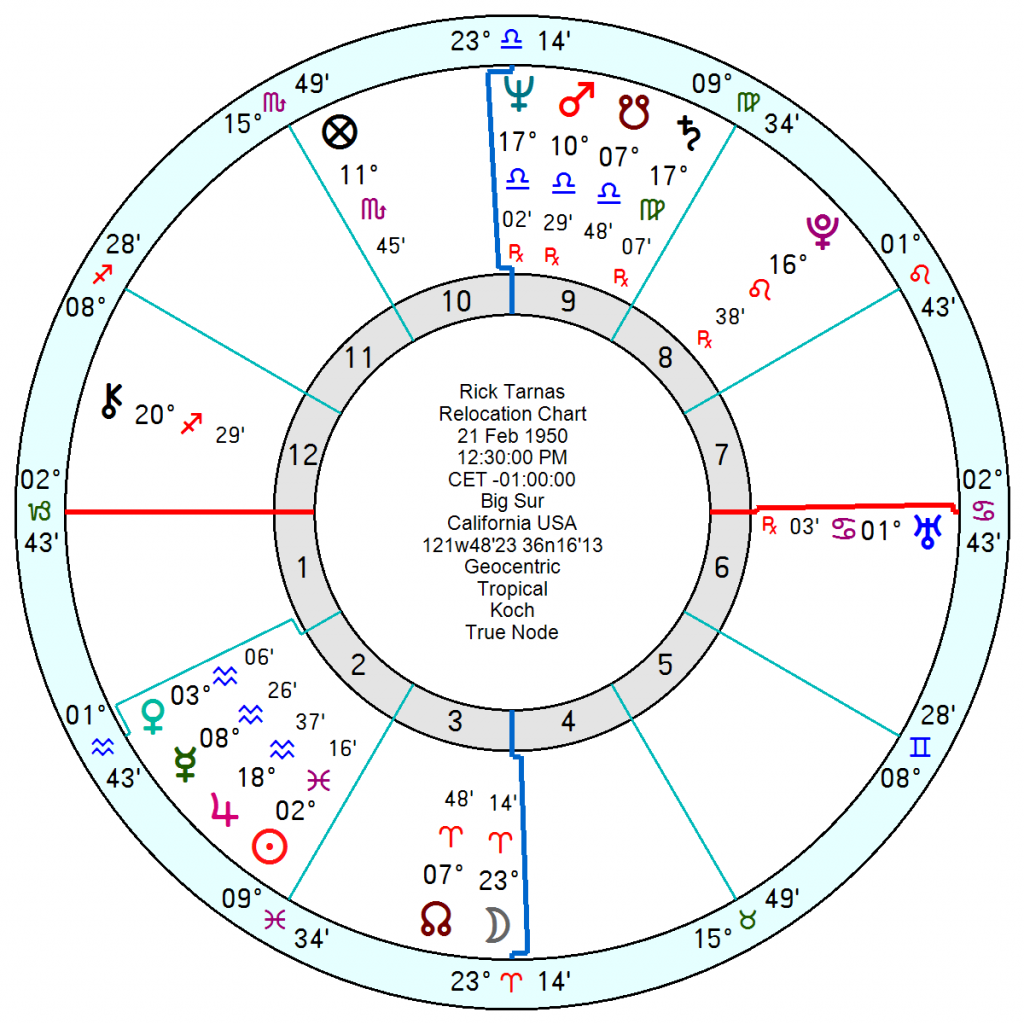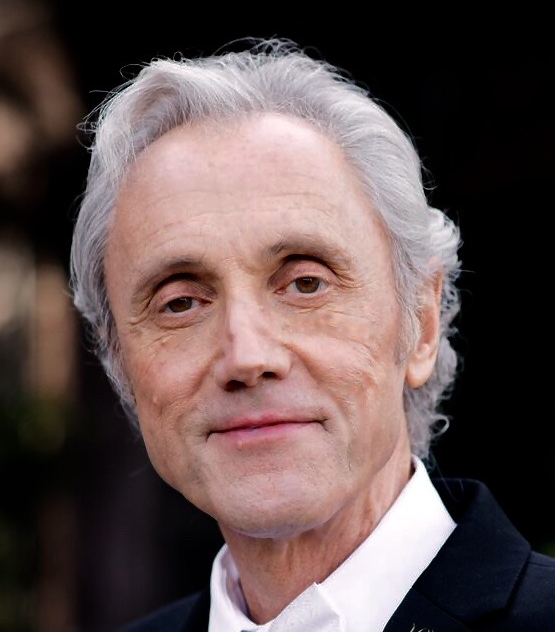 The Changing of the Gods is a new ten part series focusing on Uranus Pluto alignments through history, based on Rick Tarnas' 2006 book Cosmos and Psyche. It brought into the mainstream the notion that major events of history correlate with planetary positions, which may seem pass remarkable to astrologers, but was then a revelation to the public. Tarnas' stellar reputation was built on his first book The Passion of the Western Mind: Understanding the Ideas That Have Shaped Our World View, which became a bestseller and remains in use in universities.
He was born 21 February 1950 in Geneva to American parents, grew up in Detroit, graduated from Harvard cum laude, did a post-grad in psychedelic therapy (hallucinogenics), and then spent ten years at Esalen studying and teaching with Stanislov Grof, Joseph Campbell, Elizabeth Kübler-Ross and James Hillman. He is a founding director of the Philosophy, Cosmology, and Consciousness program at the California Institute of Integral Studies (CIIS.
He has a Pisces Sun in his career 10th conjunct his Midheaven, felicitously fostering his cosmic fascination, which is trine a maverick, trailblazing Uranus just below his Ascendant enhancing his astrological image. He has a broad-minded and enthusiastic Jupiter as well as Mercury in Aquarius in his philosophical 9th house of publishing and teaching, with Jupiter in a confident opposition to an intense 3rd house Pluto. His Aries Moon opposes Neptune. He's well designed to communicate with passion on a broad scale on Neptunian and Uranian themes.
His 7th Harmonic is strong, pointing to a spiritual bent – 'a seeking soul.' As is his Master Number 11H and leaving-a-legacy-for-history 17H.
Esalen, Big Sur, California, where he developed his ideas with some of the alternative greats, on his astrocartography has his Moon exactly on the IC with Neptune conjunct his Midheaven from the 9th and exploring-beyond- reality and influencing-the-zeitgeist Pluto in the 8th. His spiritual home.
See: changingofthegods.com