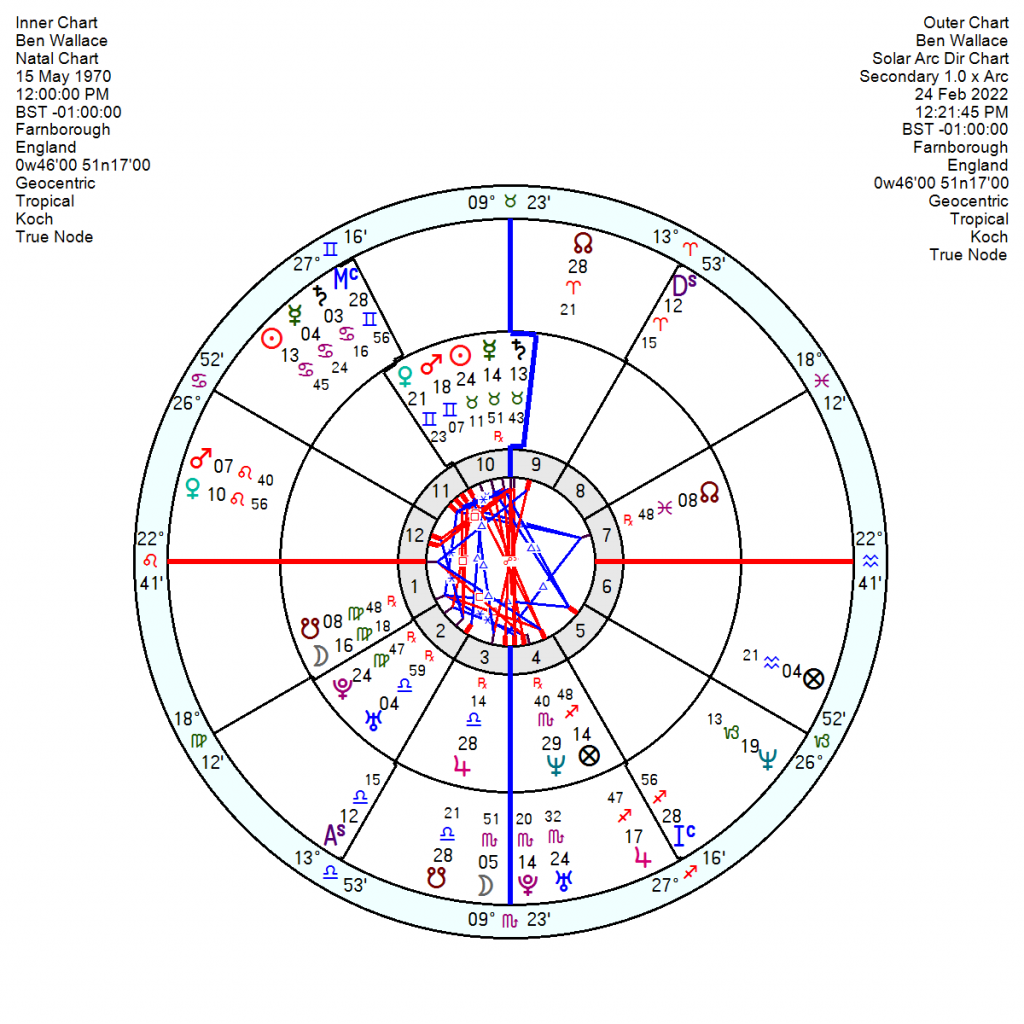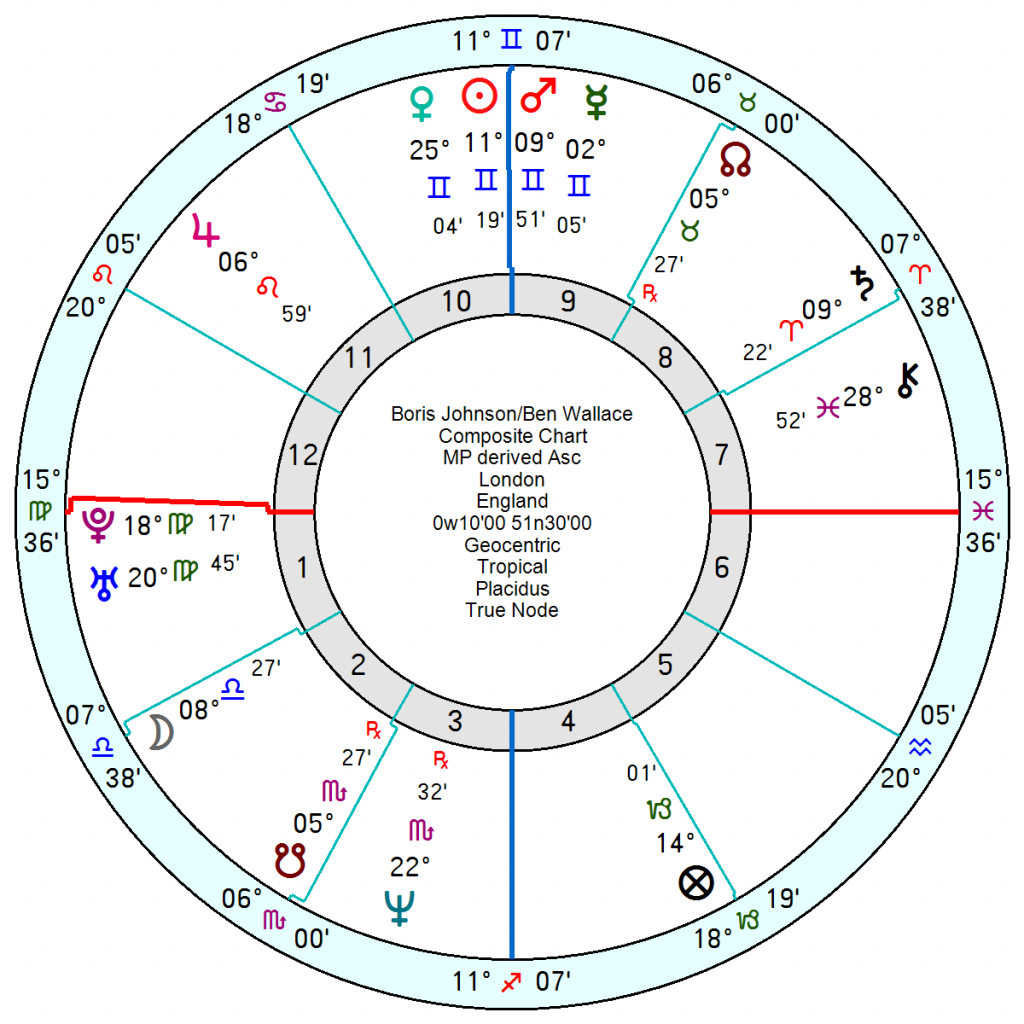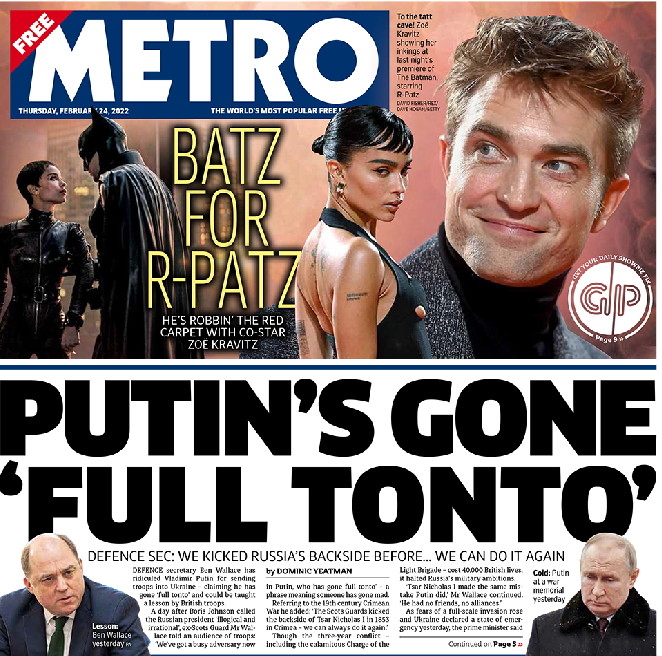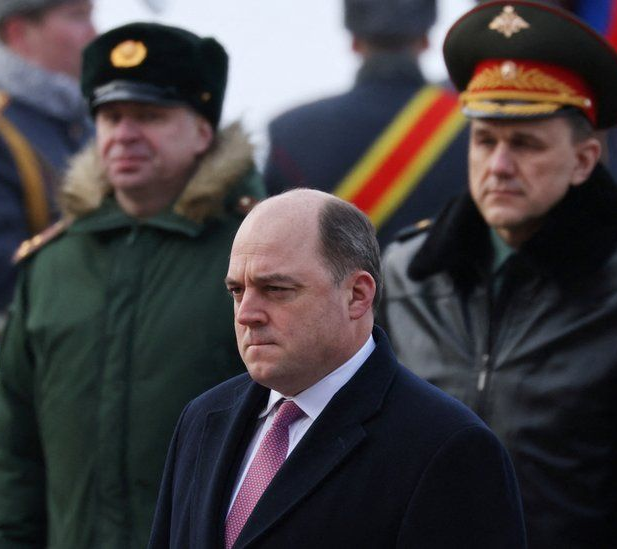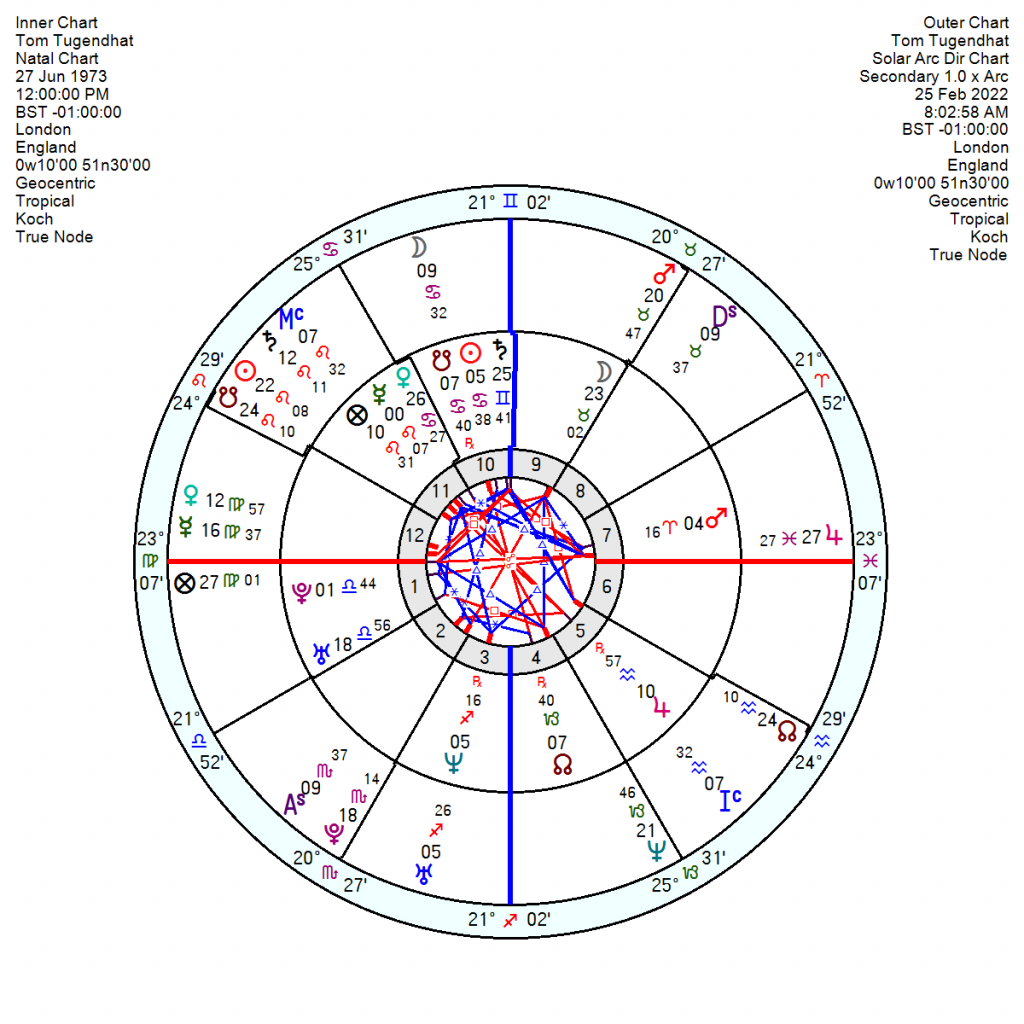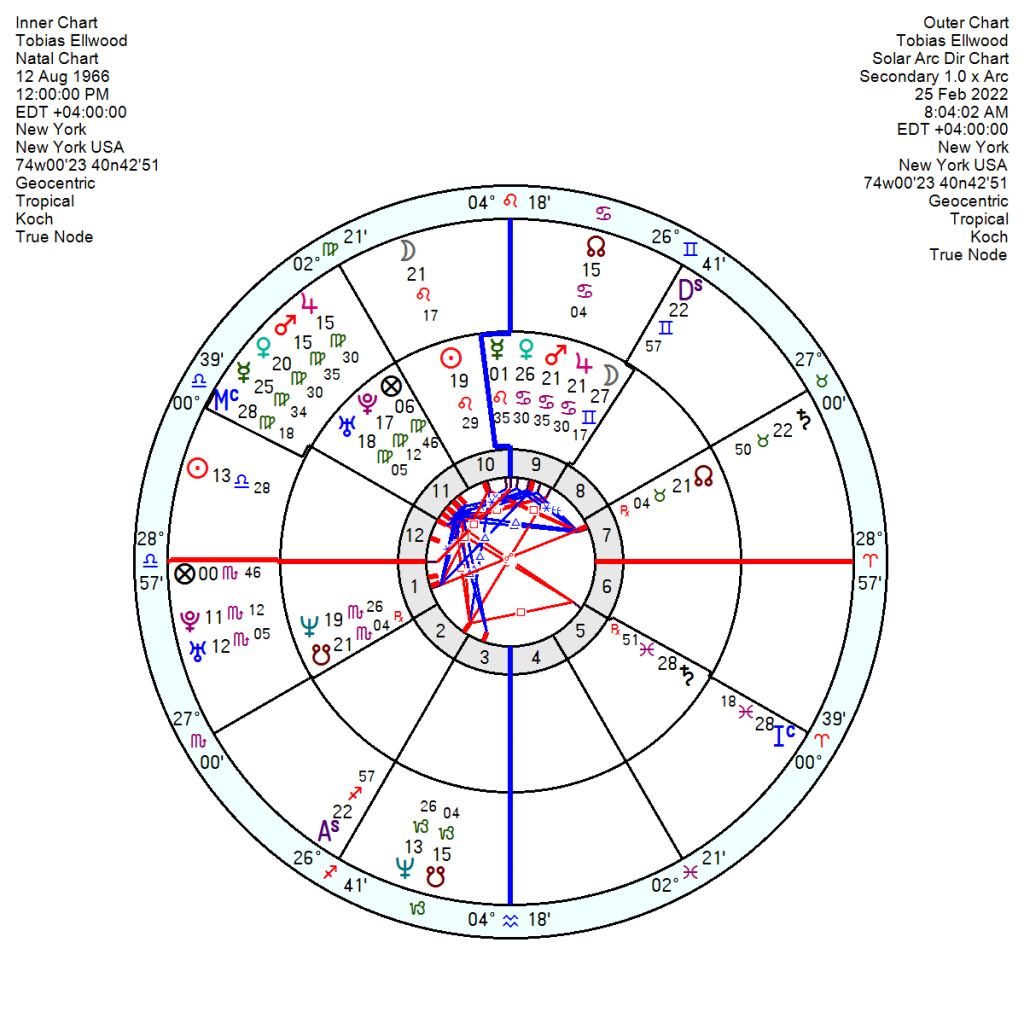 Ben Wallace, the UK Minister for Defence, is the only inner circle Tory, who looks relatively upbeat this year and next. He's a former soldier, initially an MSP and has been around Westminster in various roles since 2003, with a reputation for being outspoken.
He's a stalwart and ultra-ambitious Sun Taurus opposition Neptune and trine Pluto; with Pluto in an emotionally intense and can-be-courageous or can-be ruthless square to Venus Mars in Gemini. His Virgo Moon is probably trine Saturn Mercury in Taurus.
His Jupiter in Libra is catching the confident, usually successful tr Pluto square picking up early this March till June and then on and off till late 2023. He's in the right place at the right time and despite the catastrophe of the Putin assault he's looking chipper right now with tr Uranus square his Sun/Jupiter midpoint till mid March. He'll have some jolts and jangles and sinking moments through this year but on the whole looks in lively spirits with more and better prospects next year.
His relationship chart with Boris Johnson is fairly competitive at the best of times and may be sagging from mid May this year onwards with tr Neptune square the composite Venus, into 2023 as well. But it is 2023 when the pressures between them really mount.
  Liz Truss had some lucky traction last month from a Jupiter midpoint and that influence returns August to early December; but that apart she's having a discouraging struggle to make progress this year and next.
Tom Tugendhat, 27 June 1973, London, is another with an increasingly visible profile and a surprising background. He's the son of a High Court judge, holds dual-French nationality, with a French mother and French wife who is a judge, studied theology at University, then Islamic studies at Cambridge, is Catholic with Jewish ancestry. Before entering politics he was a journalist and PR consultant in the Middle East. He served as an army reservist in Iraq and Afghanistan; and is Chairman of the Foreign Affairs Committee in Westminster.
 He's a Sun Cancer on the focal point of a super-determined Pluto opposition Mars in Aries which is trine/sextile a confident Jupiter in Aquarius. He also has an inspirational and attention-demanding Fire Grand Trine of Mars trine Mercury in Leo trine Neptune.  This year is filled with setbacks, calamities, swamps and glitches. Where he comes into his own may be around 2025 when his Solar Arc Jupiter opposes his Pluto.
Tobias Ellwood, 12 August 1966, is another with an international background, having been born in New York to British parents, educated in Bonn and Vienna, did a business degree, then served in the Regular UK Army before moving into politics. Was a Cameron supporter, a Minister in the Department of Defence, and not pro-Boris.
   He's a Sun Leo square Neptune, with Uranus Pluto opposition Saturn; and an enthusiastic Jupiter, Mars, Venus conjunction in Cancer. He's slipping and sliding through this year; but will be more buoyant into next year with a May 2023 catastrophe opening opportunities for him as two of his Jupiter midpoints get a boost – plus a lucky Jupiter Solar Arc around mid 2023.  
Both of these are without birth times so there may be other factors in play which are not known.
  Graham Brady, the Chairman of the key 1922 Tory Committee (men in grey suits wielding the knife) is less than enamoured of Boris at the moment till late March and again November to early January 2023; with increasing tensions from this March across the May elections, and on and off till late 2023. Aggravation will mount from late March 2023 across the May 2023 elections. It doesn't necessarily mean Boris will still be in situ by then, though he might be. But it's a downhill slide from now onwards.
 Tory panics about Boris will emerge more strongly from mid this May onwards, though it may be May 2023 when the Conservative Party rue the connection sufficiently to upend it.  All they care about is losing a general election and once they deem him sufficient of a liability, he'll go.