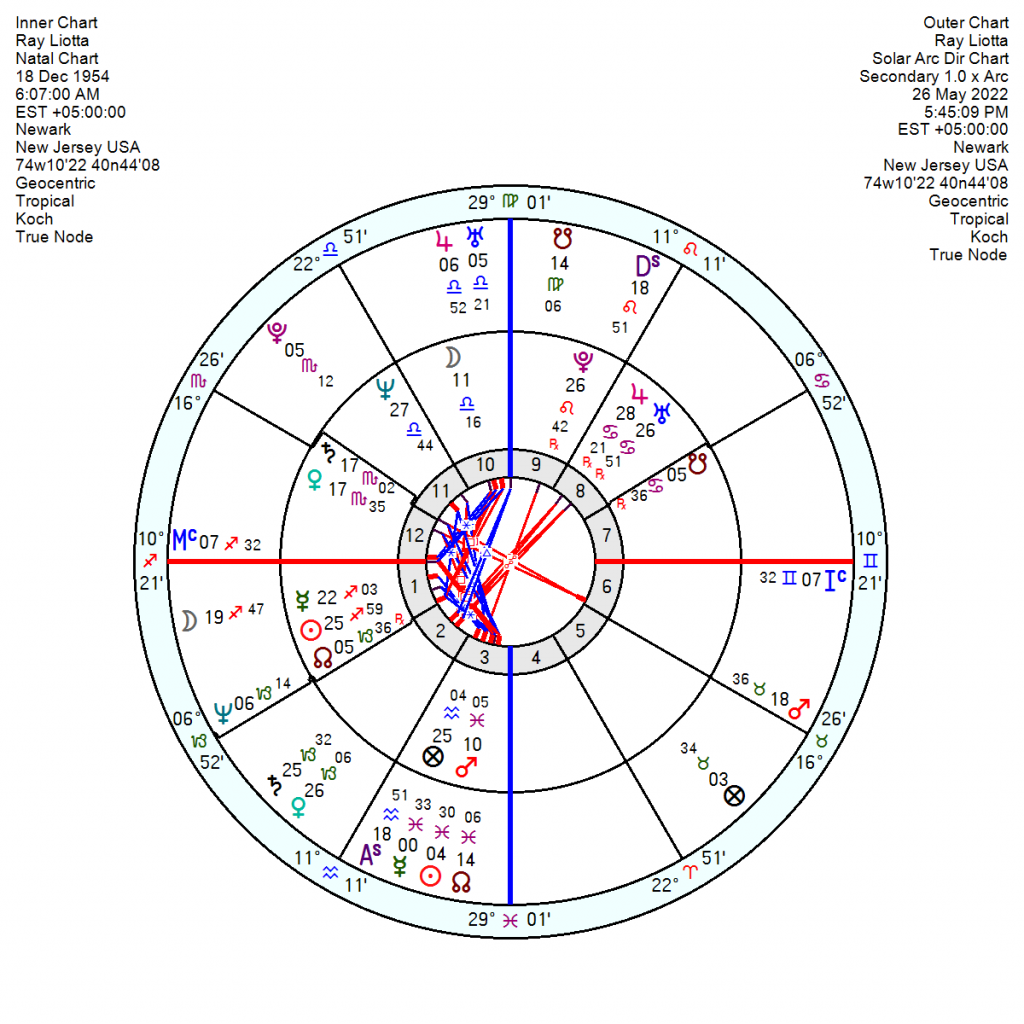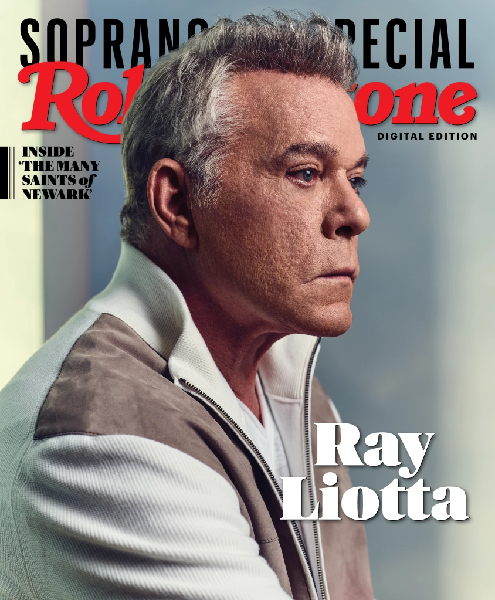 Actor Ray Liotta, who shot to fame as a gangster in Scorsese's Good Fellas has died unexpectedly on location after a four decade-long career. More recently he starred as the dirty cop in the TV Shades of Blue with Jennifer Lopez.
He was born 18 December 1954 6.07am Newark New Jersey, and handed in to an orphanage, being later adopted by parents who gave him a stable upbringing. He took his Italian immigrant adoptive father's name and only in later years discovered his mother was Scottish. He tracked her down in his forties for a "disappointing" meeting which left him pleased he'd been handed on elsewhere.
Despite his tough guy face and persona he said he was not a violent person and disliked being typecast.
He had an ebullient 1st house Sun Mercury in Sagittarius trine Pluto, sextile Neptune giving him super-charged ambition. He had a 'public career' 10th house Moon, largely unaspected apart from an inconjunct to Mars in Pisces, which would give him a sense of emotional disconnect; as well as aggravated issues with mother figures. He said for years he was angry at being abandoned though later came to see it less negatively.
He only married once in his forties which lasted a few years and produced a daughter.
The hard-edged side of his personality is reflected in his Mars trine a 12th house Saturn Venus in Scorpio, so he would have a simmering reservoir of anger which he kept well under control. He also had a lucky 8th house Uranus Jupiter in Cancer square Neptune. That 1954 generation produced a fair few notables.
His Solar Arc Venus Saturn had moved to oppose his Uranus; and his Progressed Mars over the past year or so had been opposing his Neptune and squaring his Uranus Jupiter – so a testing time. Tr Uranus was also just moving into his 6th house of health along with his Solar Arc Mars.
  He had a DUI offence after a car crash some years back and had questions raised more recently about his drinking. Moon Mars was always flagged in traditional astrology as a no-no for alcohol consumption.