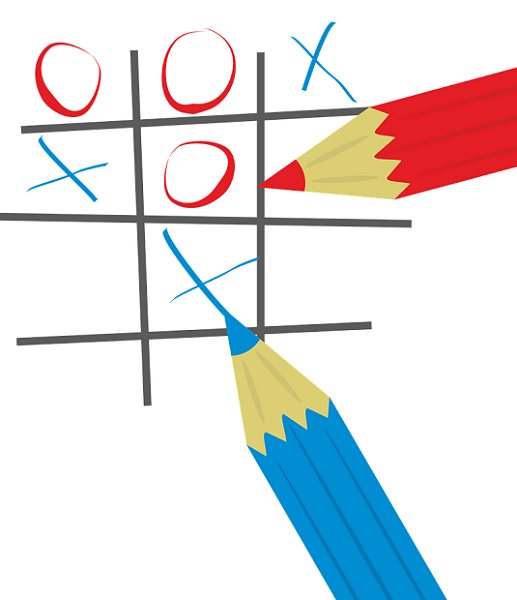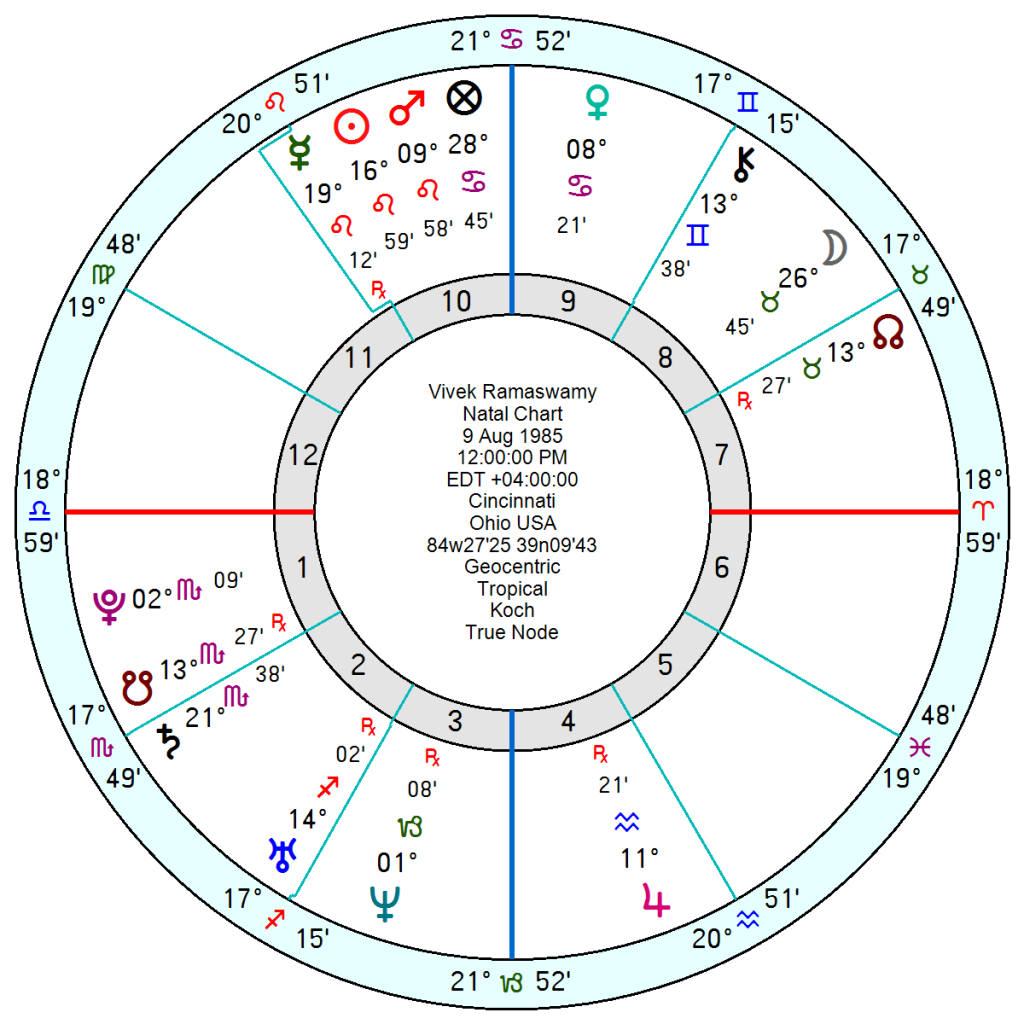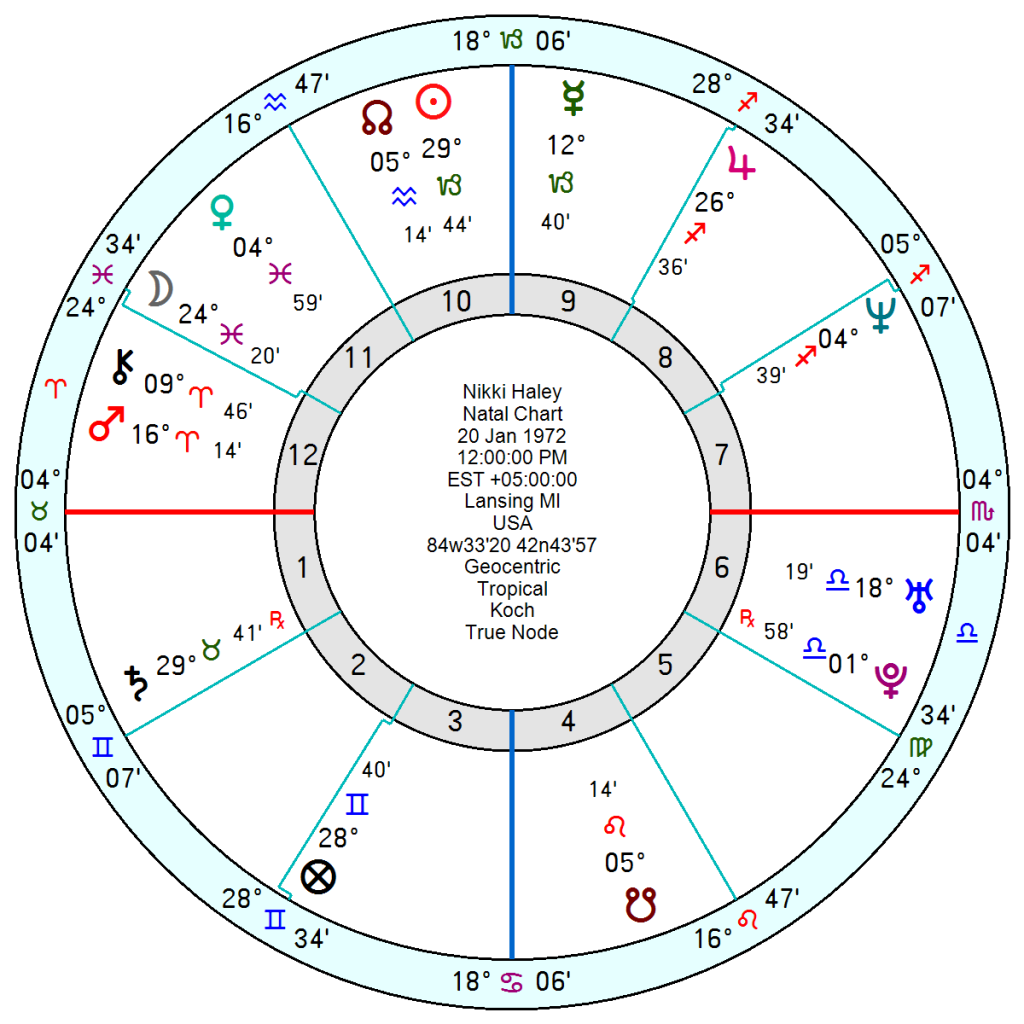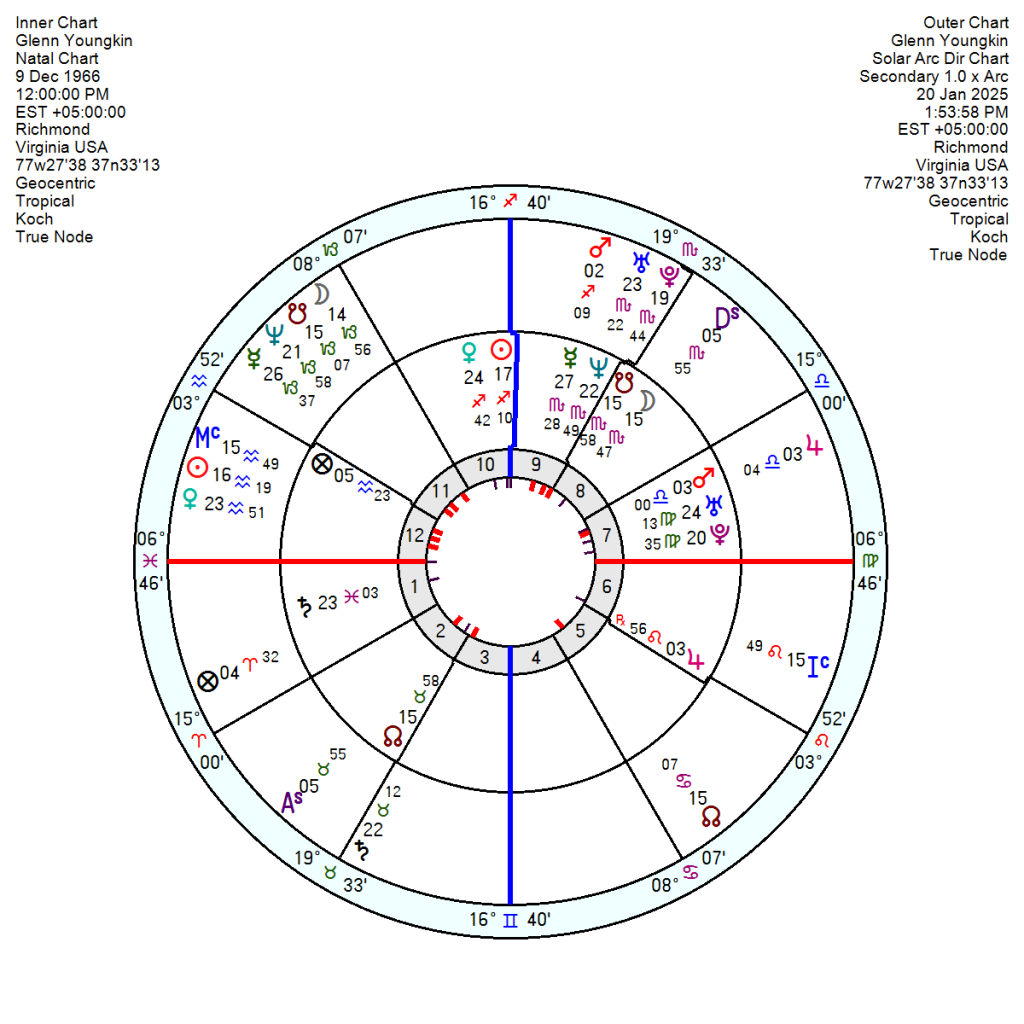 The American never-ending obsession with elections rolls on and there's only fifteen months to go before the next one. Sigh. Once that is out of the way the neurosis about the 2026 midterms will spring up. It is a weird and exasperating national trait which someone will someday explain to me – and costs a stupendous amount of money, better spent elsewhere.
The second rankers have been jostling for attention in the hope that one of the geriatrics may fall over or be imprisoned.
  Vivek Ramaswamy, a businessman (pharma) and candidate, 9 August 1985 as befits a brash Mars, Sun, Mercury in Leo has been blowing his trumpet at full volume.  His Mars opposes Jupiter and squares Pluto, with similarities to Saudi Crown Prince Mohammed bin Salman, born three weeks later. VR's Sun Mercury squares Saturn in Scorpio with perhaps a Taurus Moon and North Node tied into a T Square. There is nothing (without a birth time) to suggest cheer for him moving ahead – indeed there will be disappointments this year and next and worse in 2025.
Nikki Haley, 20 January 1972, with a late Capricorn Sun in a redoubtable Grand Trine to Saturn in Taurus trine Pluto is no one's push over. Her Grand Trine is formed into a Kite by Saturn opposition Neptune, making Neptune the leading planet, not always helpful for a politician. She'll have a few blips of good luck up to May 2024 but not much thereafter.
The interesting one is Glenn Youngkin, 9 December 1966, Governor of Virginia, who has not yet thrown his hat into the ring. He has a Sagittarius Sun conjunct Venus on the focal point of a T square to Saturn in Pisces opposition Uranus Pluto in Virgo.
He has his Solar Arc Jupiter conjunct his Mars exactly over the Inauguration which will give him a boost and he'll be on a lucky roll from March 2025 for two years after with tr Pluto opposition his Jupiter; and more good fortune comes from June 2025 on in 2026. He looks lacklustre up to this coming New Year and has mixed fortunes before the election – with a lucky break in August to late September 2024 though that runs side by side with a disaster or two. If the election was in 2025 it would suit him better and his triumphs may be in another field. But he certainly looks in better fettle than the other two.
Just a spare thought – the election itself will be held on a bitterly hostile Mars opposition Pluto, with a need-for-a-change Uranus trine Pluto. The Inauguration is also blighted by Sun Pluto opposition Mars with a downbeat Venus conjunct Saturn. The mood will be exceedingly strained.