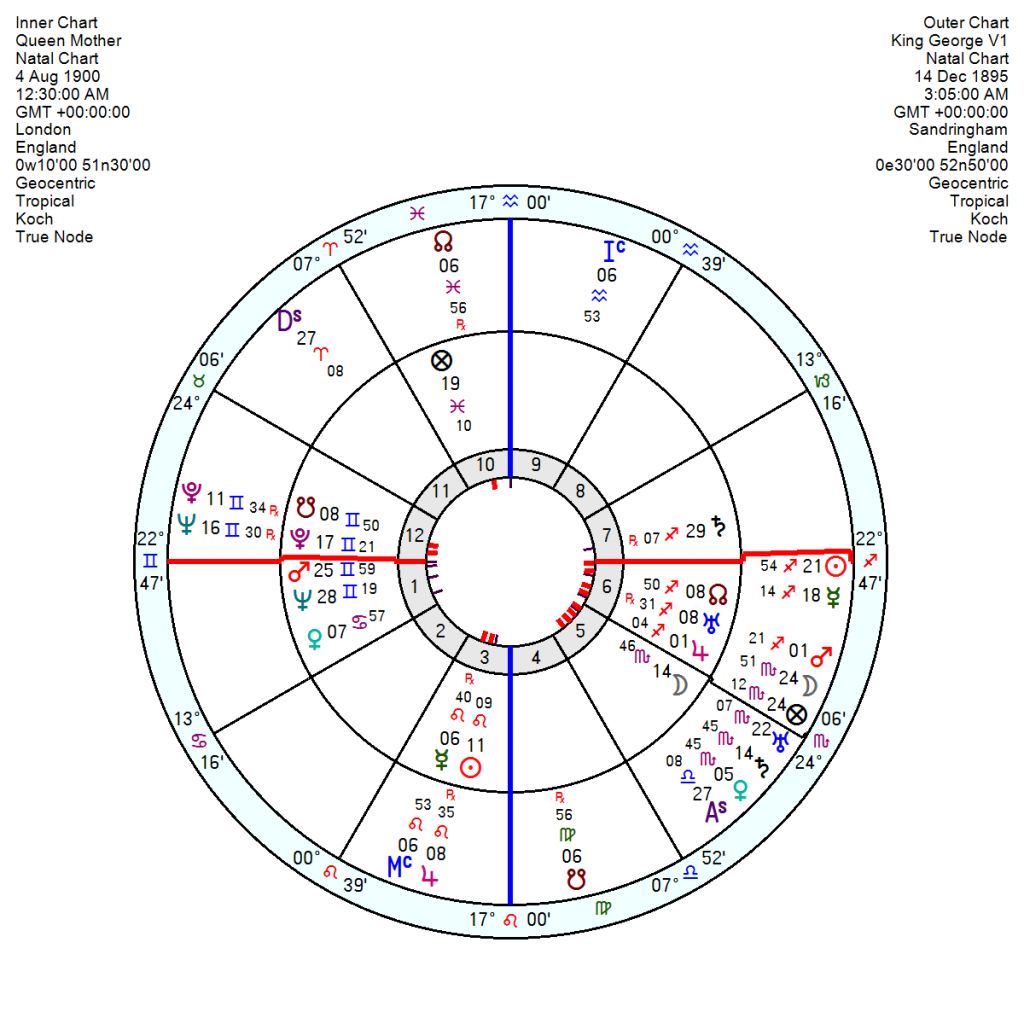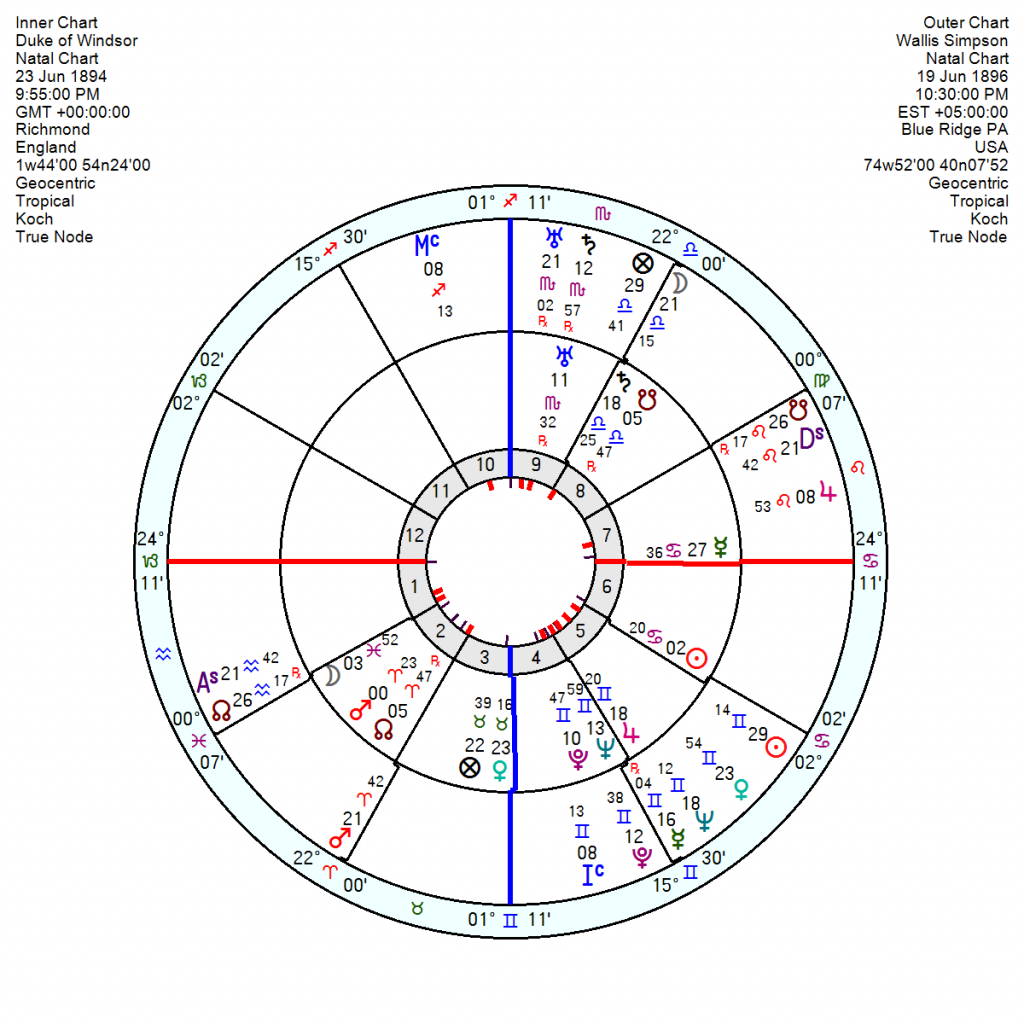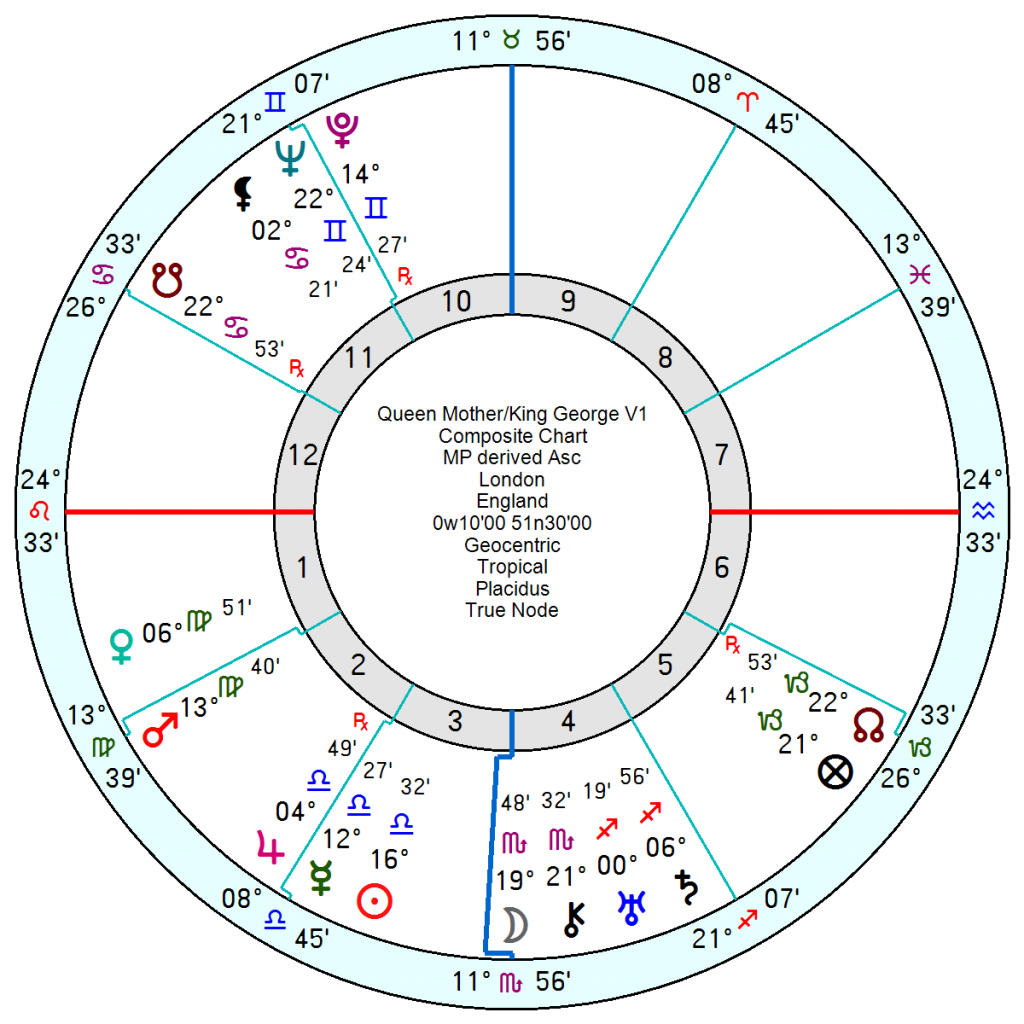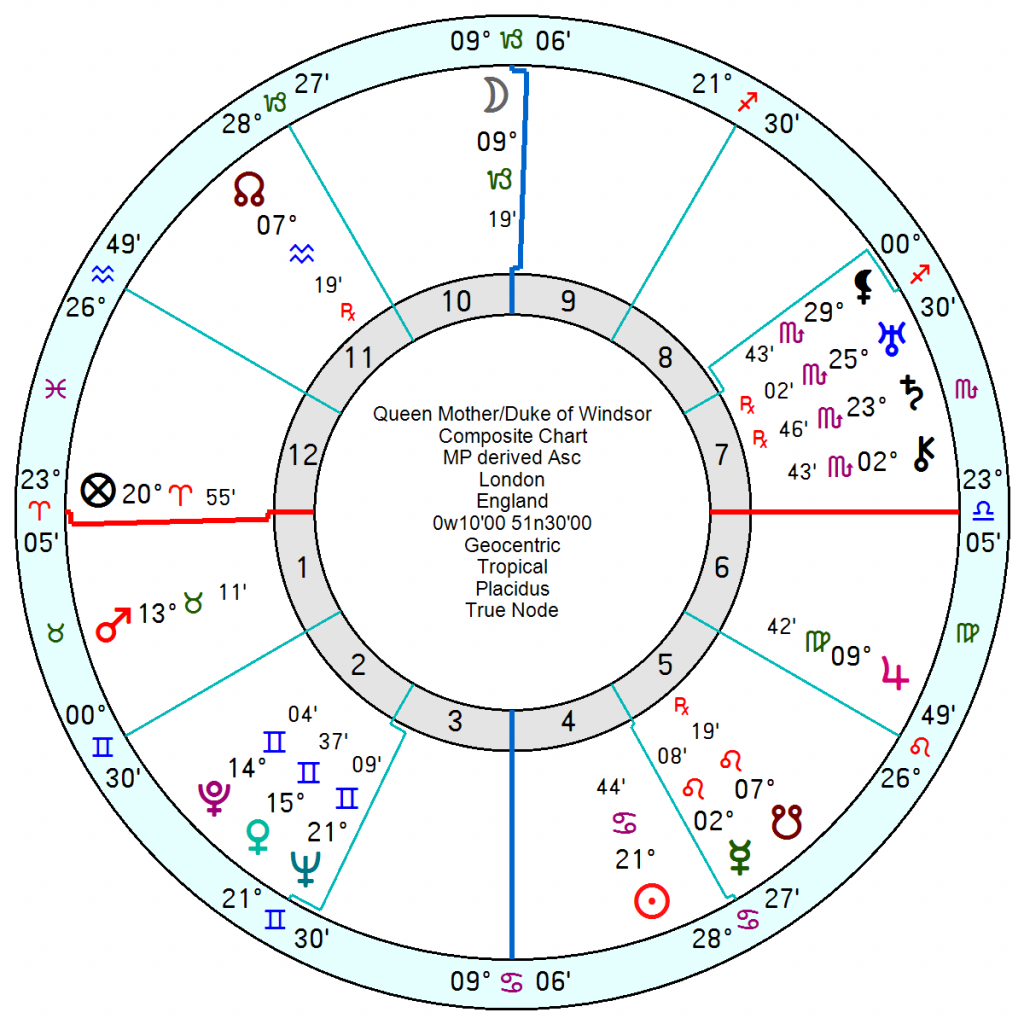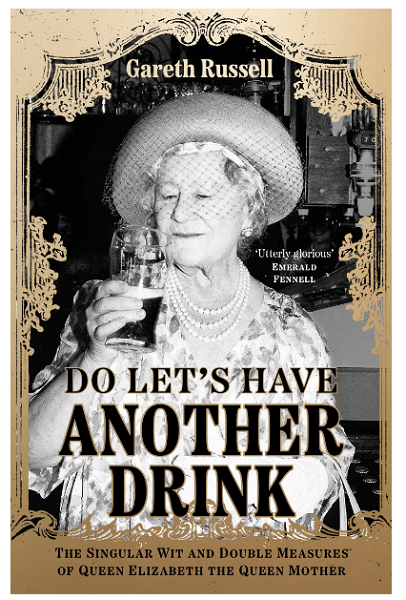 "The Singular Wit and Double Measures of Queen Elizabeth the Queen Mother" is the latest Royal gossip-feste, filled with fun anecdotes about the nation's granny who had a backbone of pure titanium. Her consumption of industrial quantities of alcohol is the best antidote to medical gloom-mongering about the damaging effects of gin. She tottered on to 101 happily pickled.
Despite her sweet smile and marshmallow outfits, "she looked everything she was not . . . Behind the veil, she schemed and vacillated, hard as nails," according to socialite Stephen Tennant, who knew her before she was married. And apparently she possessed "an Olympian ability to hold a grudge".
Since her father did not register her birth until six weeks later there has always been a question mark over the data but this one seems to work well enough at 4 August 1900 maybe 12.30 am London.
  She did have a tough start with the blight of the First World War. "I think of my 20 best friends in 1914," she reminisced, decades later. "Only five came back." One brother died and three others came back with shell-shock. Despite 'only' being an earl's daughter she was much courted, and according to the Duke of Windsor wanted to marry him. But his mother Mary of Teck decided she would do well for the insecure, stammering and nervy Bertie (King George V1) – and given Queen Mary's formidable Saturn opposition Pluto square Mars nothing much got in her way.
  Princess Marina who married the Duke of Kent treated the Queen Mother with contempt as a "common little Scotch tart". And she went on to have a legendary rift with Wallis Simpson who had been equally scathing about her.
  She believed in ghosts and requested exorcisms right up to her death. Her household was notorious for not only the lavish entertaining but the largely homosexual servants she employed and had a friendly relationship with. Some of the stories that emerged were wild.
  One odd rumour in this book was that she once told friends she had burnt documentary evidence of Queen Victoria not only having an affair with her Scottish servant John Brown, but also secretly married him.
On this birth date she was a Sun Leo which fits her flamboyant outfits and sociable temperament. She had a hard-edged Mars in Gemini conjunct Neptune on one side and Pluto on the other opposition Saturn. Mars Saturn would connect to her experiences in the war which would stiffen her spine and toughen her. Mars Pluto is determined, ruthless and vengeful as indeed is her Scorpio Moon. Saturn opposition Neptune would contribute to her other-worldly ghost-sighting interests.
The Duke of Windsor would have been a reasonable fit with her since his Cancer Sun was conjunct her Venus; his Jupiter was conjunct her Pluto and her Jupiter was conjunct her Midheaven. They would have made a formidable pair on the throne.
 Bertie (King George)  did have his Sagittarius Sun on her Descendant for a good partnership and her Saturn in the 7th always indicated a husband who would involve hard work. His Jupiter was conjunct her Sun which was fortunate and like her he had a Scorpio Moon. But it was a stressful relationship with a composite Saturn opposition Mars square Pluto – so she'd have to suppress a good deal of who she was to make it work. Though as a 'war' partnership it did clearly bear dividends.
Wallis Simpson had her Gemini Sun and Venus conjunct the QM's Neptune and Mars with Pluto hovering close by for a decades-long feud with Wallis's Saturn Uranus in Scorpio maybe conjunct the QM's Moon. Their relationship chart was explosive.
What fun. It puts the present storm in a teacup into perspective.