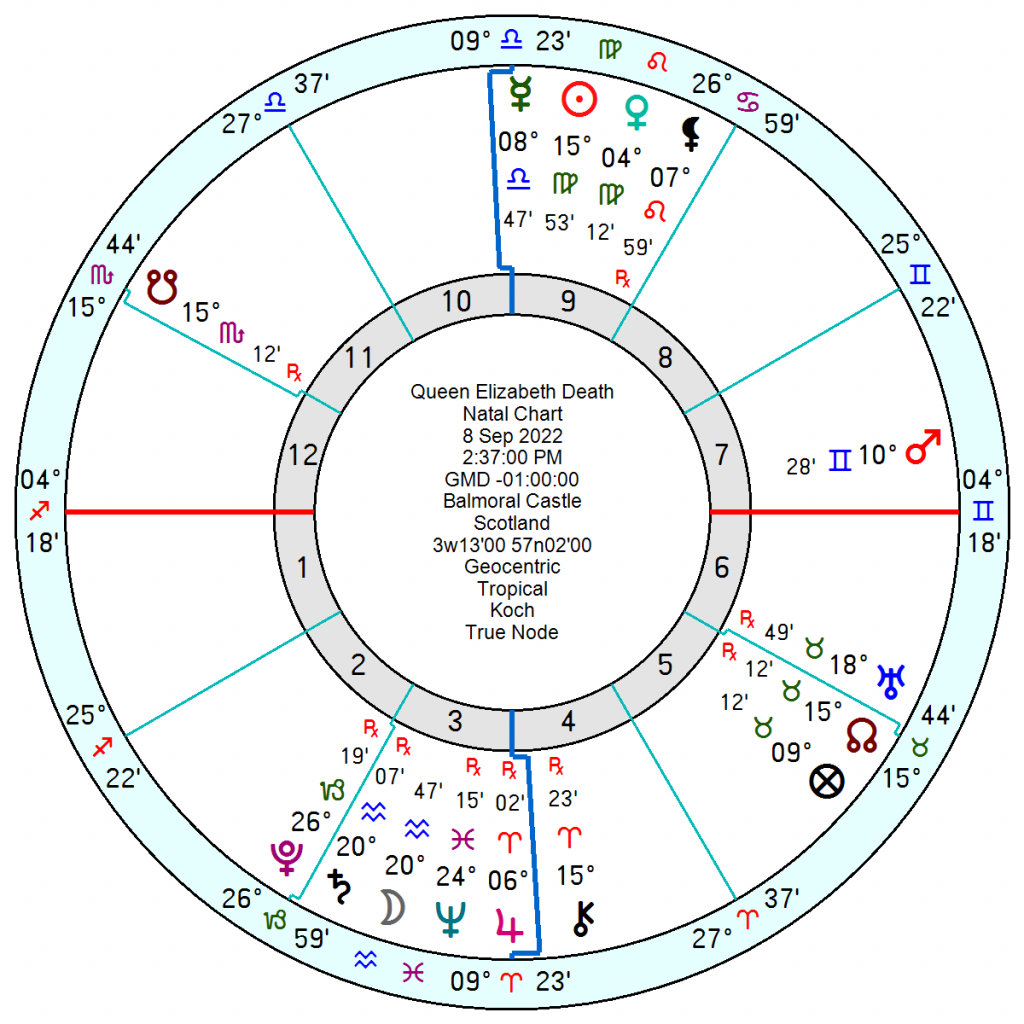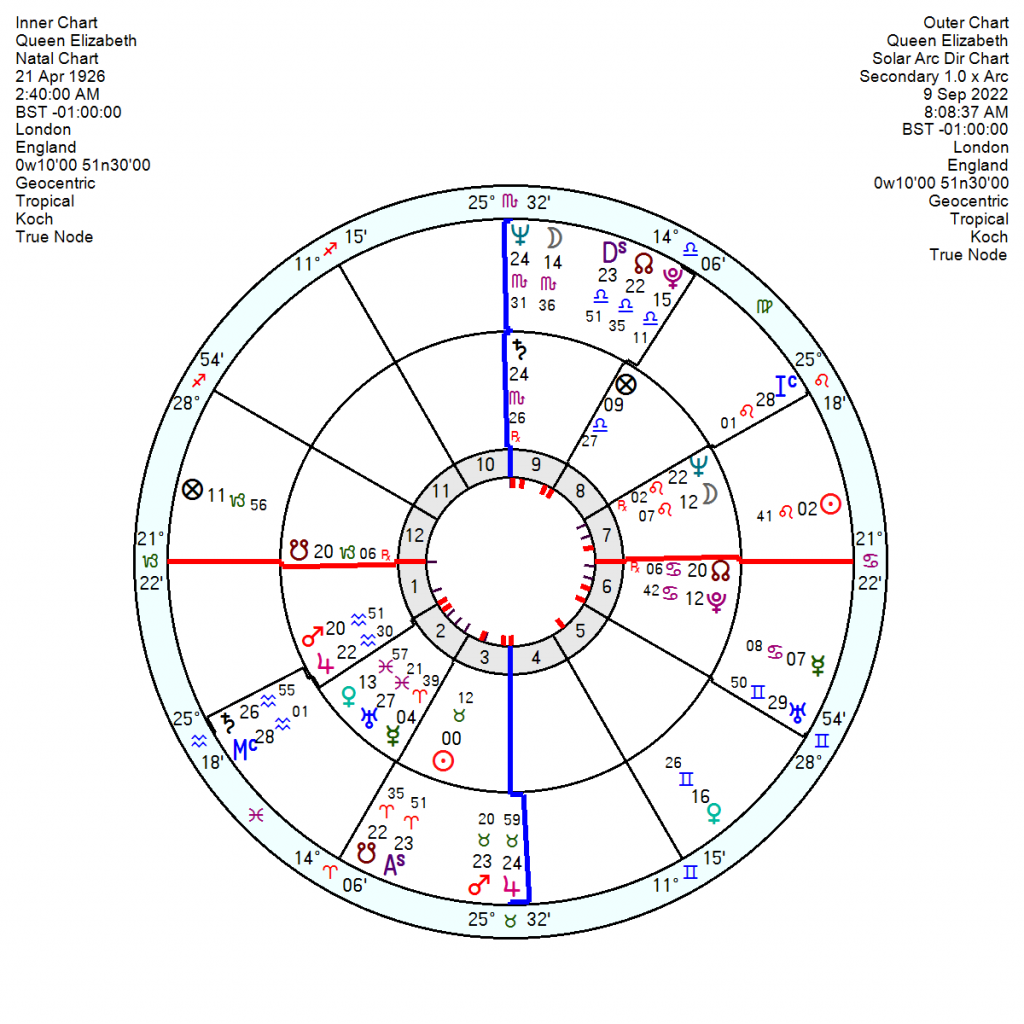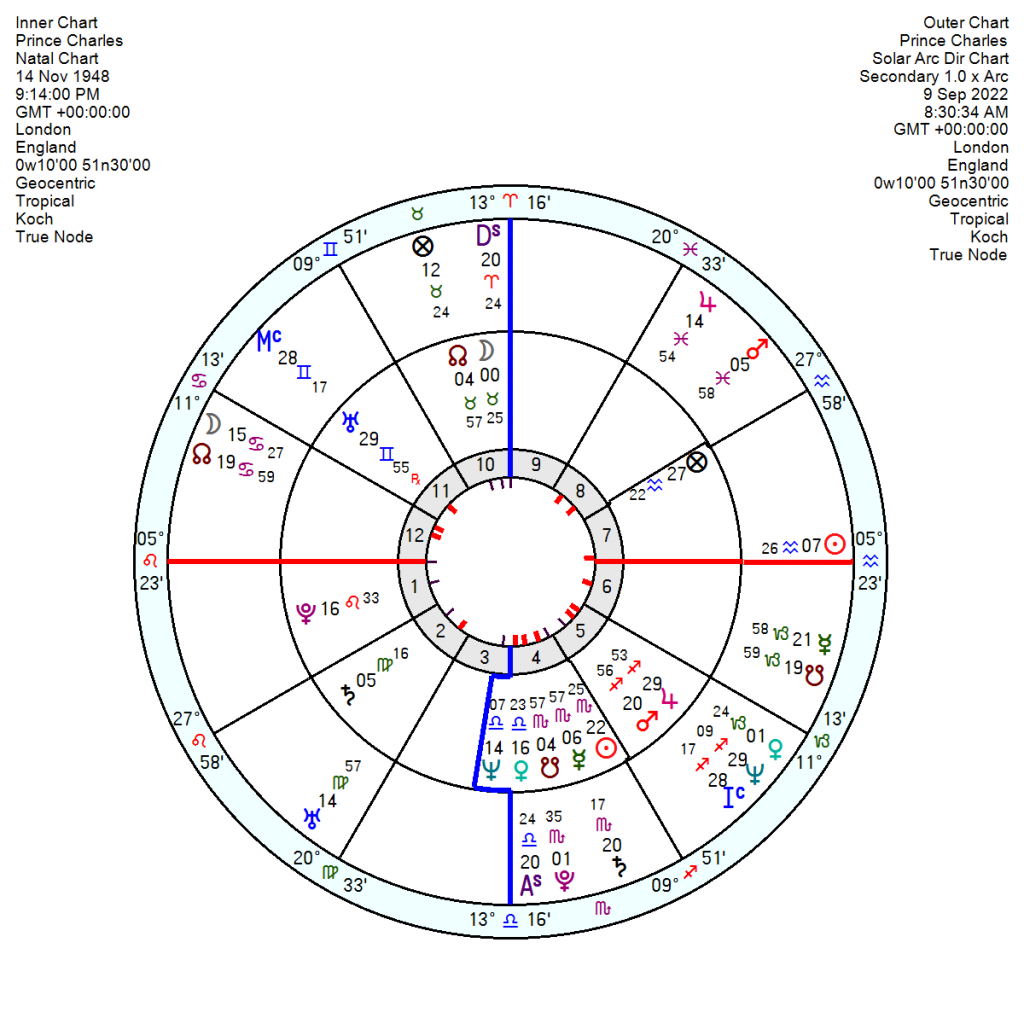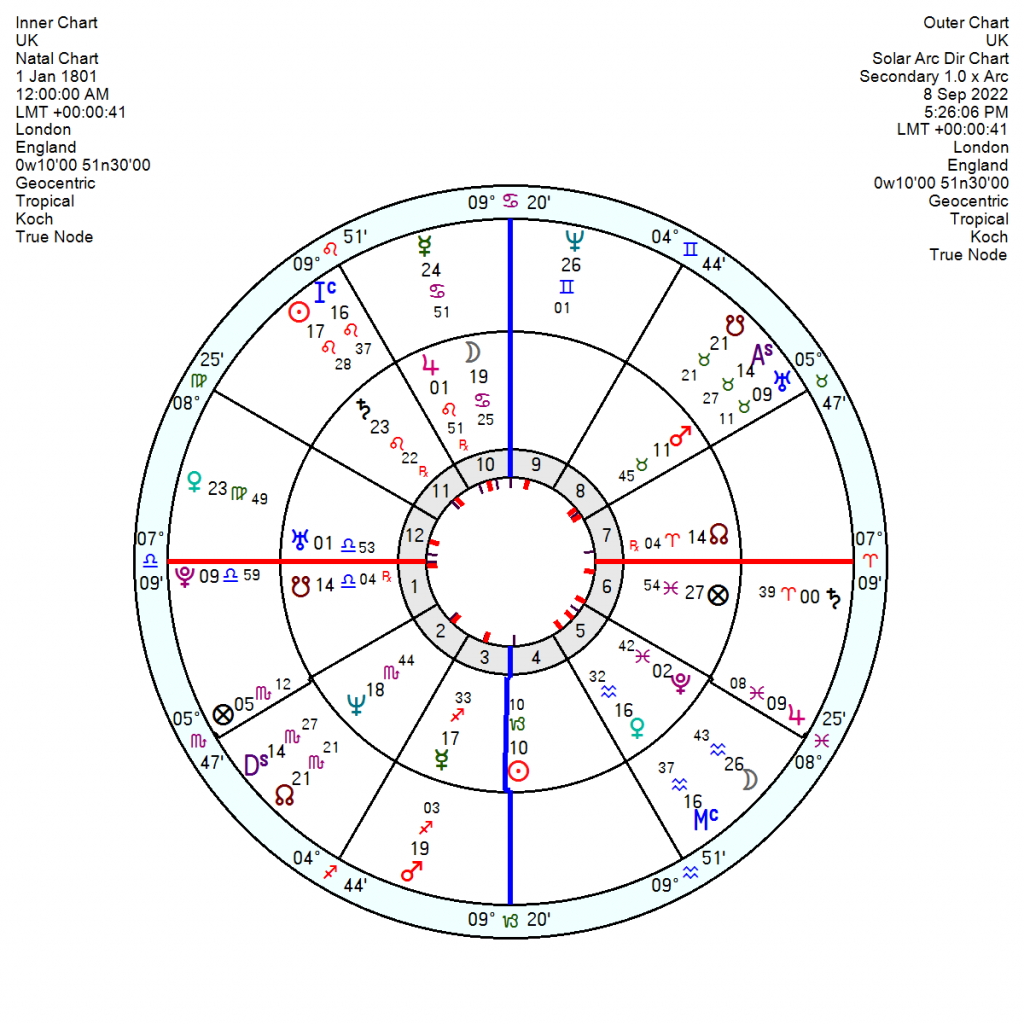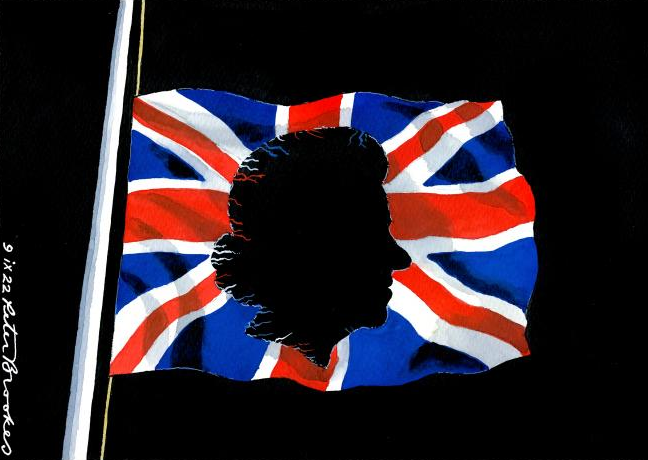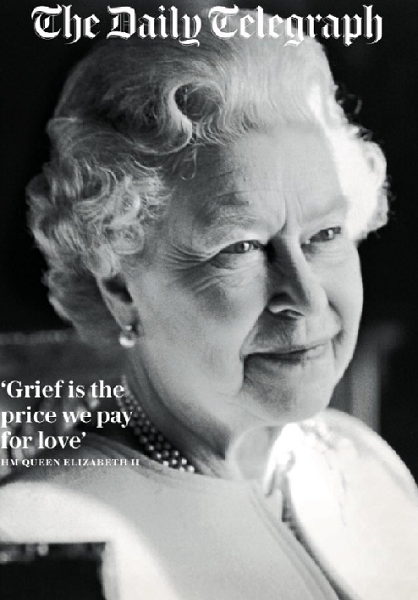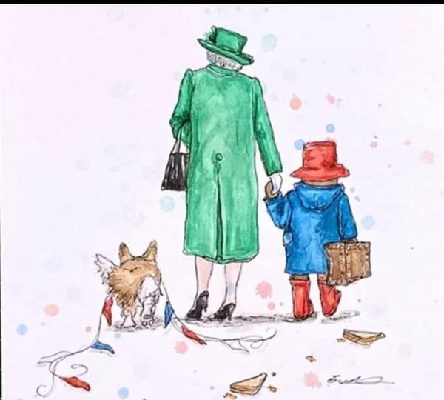 A trooper to the end, the Queen lived up to her Saturnine Midheaven by swearing in a new Prime Minister two days before she died. An unrelenting sense of old-fashioned duty saw her through seven decades on the throne. She was described as the 'keystone' for the UK which gives a pointer to the void she leaves between for a country already in a turmoil of uncertainty.
The time of death was given as 2.37pm by Lady Colin Campbell but is yet to be confirmed.
At the moment her obsessively conscientious Saturn in Scorpio on her Midheaven which gave her cast-iron resolve was being softened and undermined by Solar Arc Neptune conjunct to within minutes of a degree with Solar Arc Jupiter in opposition. Her Progressed Moon was exactly conjunct her Mars, perhaps a hint of the suddenness of her passing.
Her Coronation chart, 2 June 1953 11.20 am London, was also being undermined this year by tr Neptune square the Mars Mercury. And the Solar Arc Pluto was opposition the Venus for an emotional ending. The Midheaven around 18 Taurus was also in the line of fire of the history-changing tr Uranus Node Node in Taurus which picked up in early August.
Prince Charles, 14 November 1948 9.14 pm London, was always due for a challenging crisis in a crossroads year with the approaching October Scorpio Solar Eclipse opposing his 10th house Moon North Node in Taurus. The 10th house Moon fits him for a public career. An eclipse opposing the Moon will bring emotional shocks and relationship tensions. The astrologer Robert Jansky writes: 'Under this transit mama's boys suddenly find their manhood'. He also has his Solar Arc Mars opposition Saturn, which can often accompany a death.
Tr Saturn is also squaring his Sun this year and tr Uranus opposing it in 2023 and squaring his Pluto this year and next – so his life is in an upheaval. With a fair amount of panic ongoing as his Solar Arc Neptune opposition his Solar Arc Midheaven is sitting on top of his Jupiter opposition Uranus – a hint of not only his anxiety about whether he is man enough for the job, given his 4th house Neptunian father; but also the effect his new role will have in squelching his adventurous streak. Tr Saturn is heading for his 8th house from February 2023 for two years which will throw him back on his own emotional resources and could be a testing time. Even more significantly tr Pluto will square his 10th house Moon from late March 2023, on and off till late 2024, which will be emotionally anguished and very pressured career-wise and in his personal life.
The UK chart has a Solar Arc Pluto square the Capricorn Sun at the moment, a hint of the paralysis that comes as old structures are dismantled and before the new structures can be put in place. The last time there was a hard Solar Arc Pluto to the Sun was in 1929 during the Stock Market Crash; and the time before was over the Coronation of Queen Victoria, still in her late teens.
When Queen Elizabeth 1 died in 1603, having reigned for 45 years, tr Uranus was in Taurus as now and the North Node was in late Scorpio. When Victoria died in 1901 after 63 years on the throne the North Node was also in late Scorpio. Now as Elizabeth 11 goes the North Node is in mid Taurus.
All a bit astro-heavy but covers the basics and no doubt there will be much more anon as the ripples spread out.