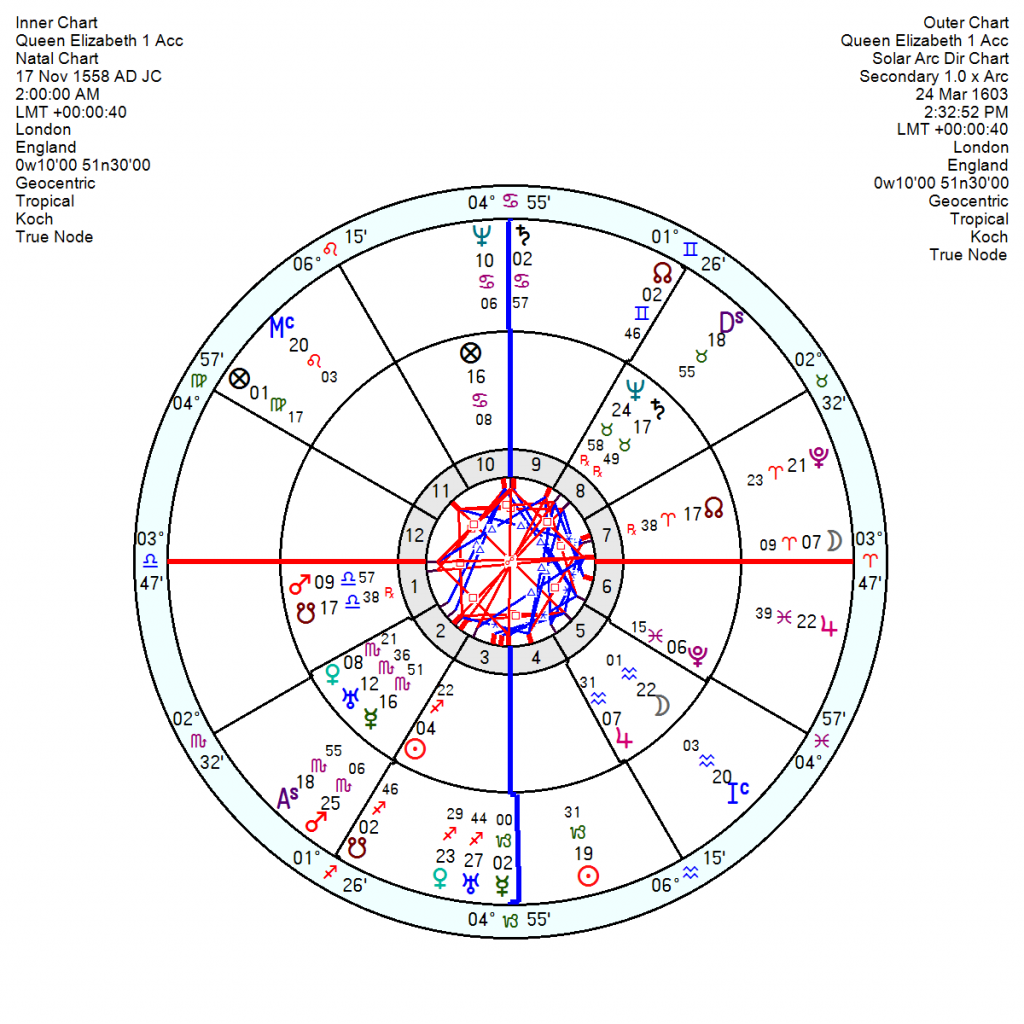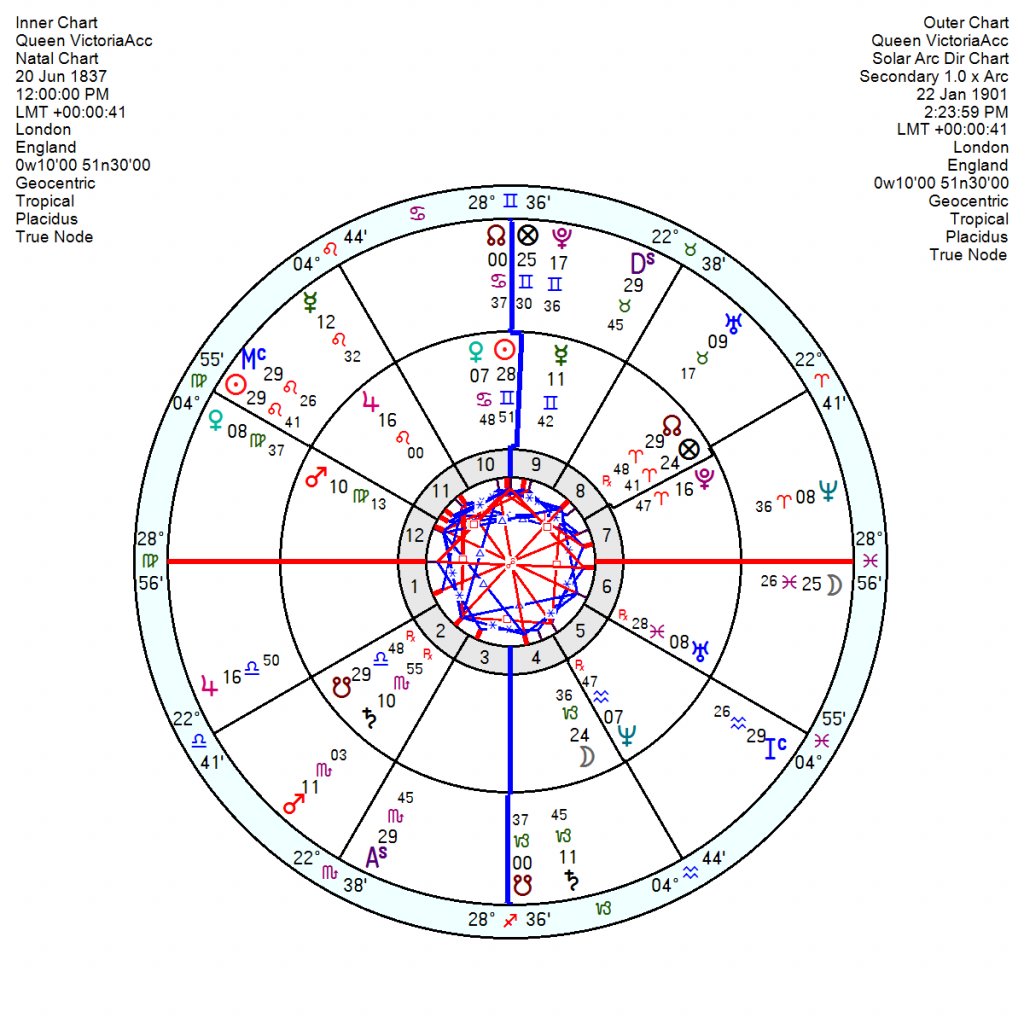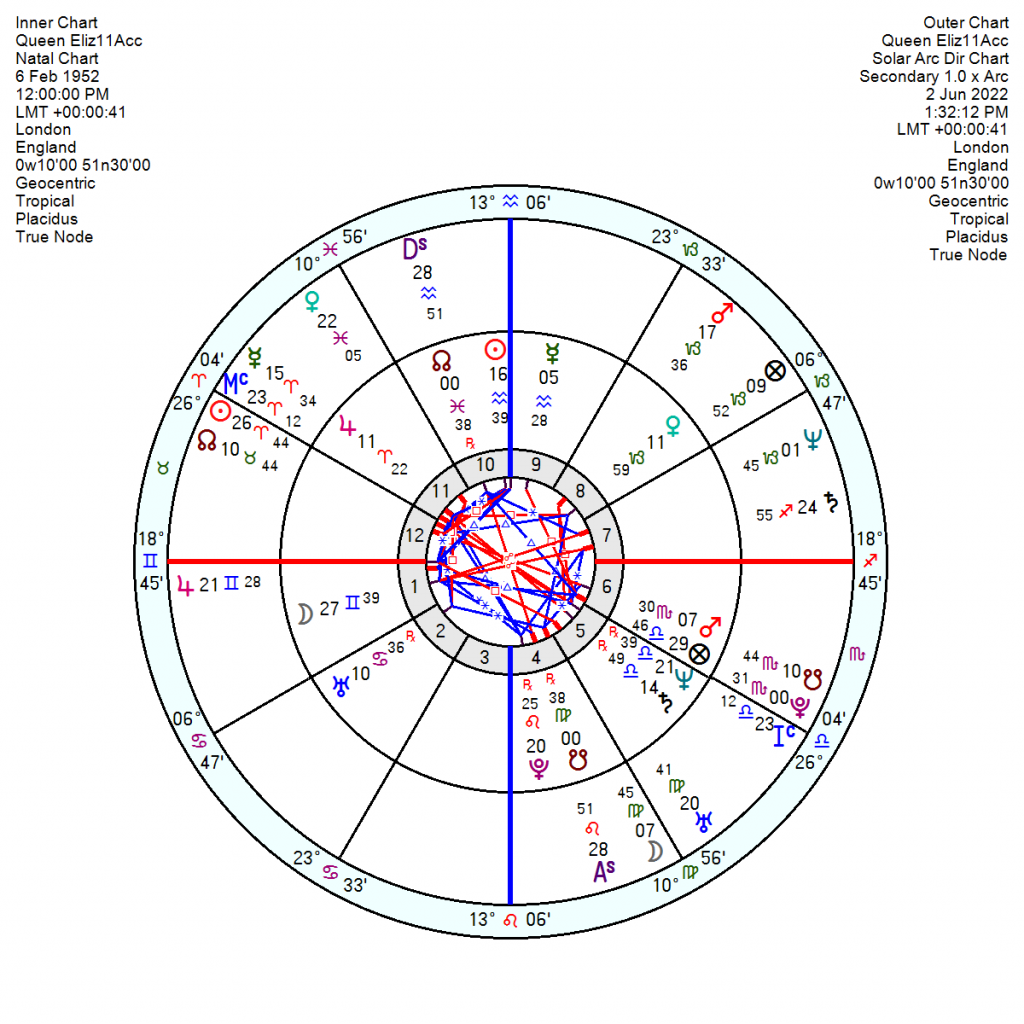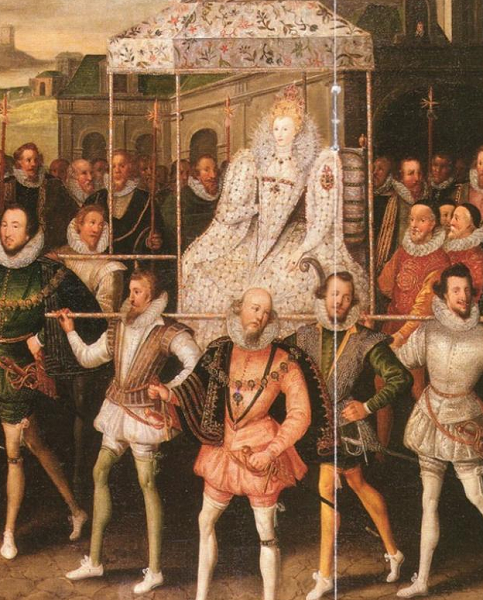 There is an outpouring of appreciation for the Queen as the Jubilee celebrations draw huge crowds and much local partying. Behind the good feelings there is also a sadness that the days of her reign are coming to a close. She's gradually handing over the public ceremonies of state to Charles, though by all accounts is not letting go of the red boxes which tie her into a monarch's daily perusal of political and global events.
  While in no way wishing to hasten her exit I wondered if her accession chart should throw up any clues to a future handover as Queen Victoria and Elizabeth 1's did.
Elizabeth 1 was handed the sceptre (metaphorically speaking) on 17 November 1558 on Mary's death. The coronation took place two months later. When Elizabeth died on 24 March 1603, the Accession chart was showing distinct tremors with an undermining Solar Arc Mars closely opposition the Neptune; Solar Arc Neptune was also square the Mars; tr Saturn was conjunct the Sun and tr Uranus opposition the Uranus.
Queen Victoria acceded on 20 June 1837 on the death of William IV with the coronation a year later. When she died Solar Arc Mars was conjunct the Accession Saturn exactly; with tr Neptune conjunct the Sun.
The Queen's Accession chart, 6 February 1952, has no dramatic Solar Arcs in the immediate future. Solar Arc Mars will square the Neptune in 2027 when she will be 101 and matching her mother's longevity; and Solar Arc Pluto will conjunct the Mars by 2028.
 There is a shift this year and next as tr Uranus, preceded by tr Saturn hits on the central Aquarius Sun opposition Pluto – so there will be significant changes. But nothing like as dramatic as was showing for either Elizabeth 1 or Victoria.   
Life in the UK will not be the same.