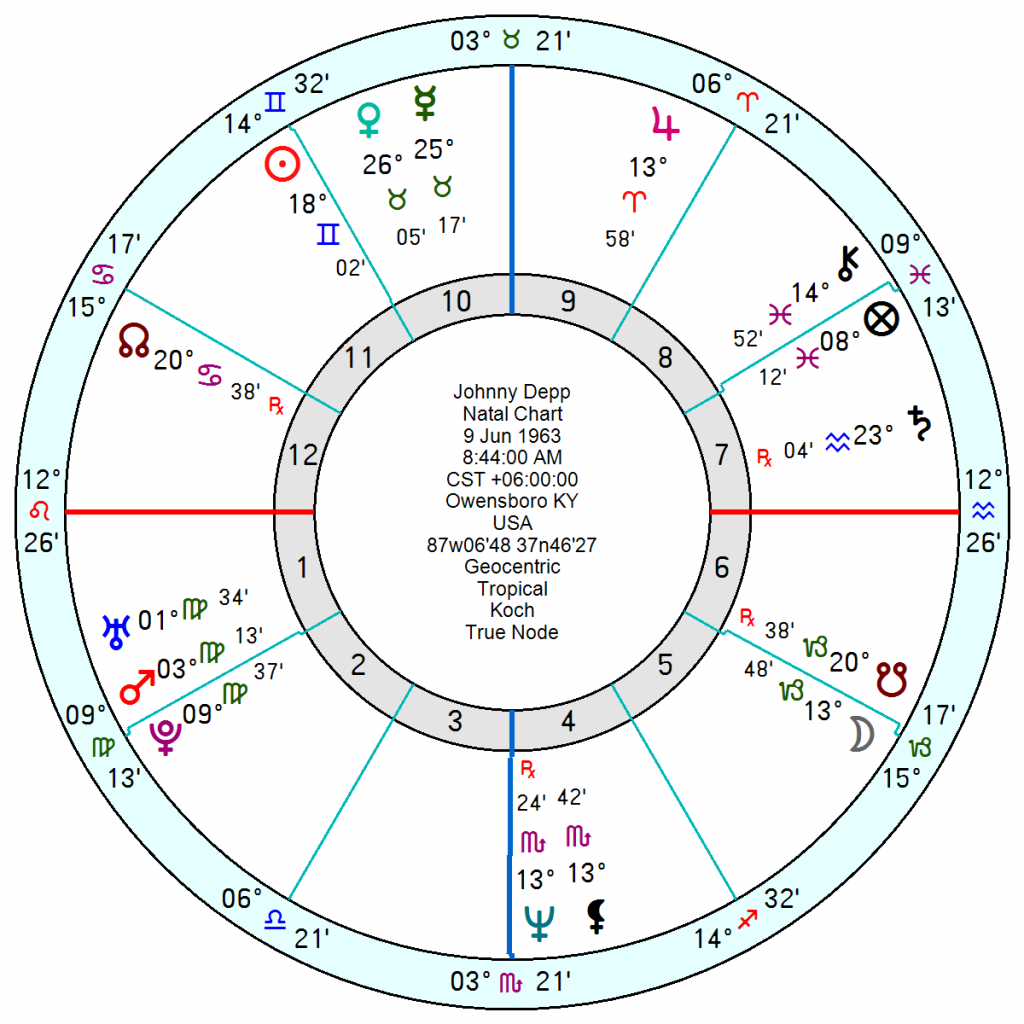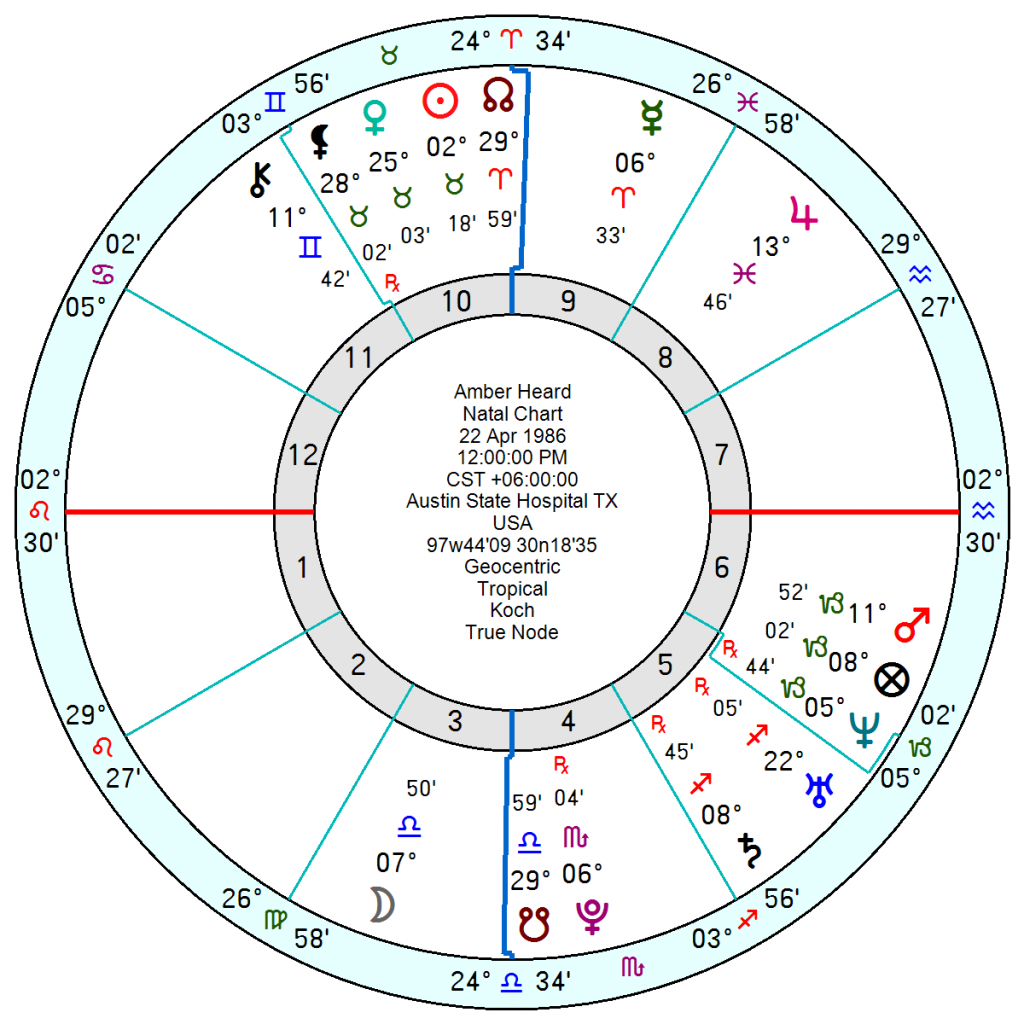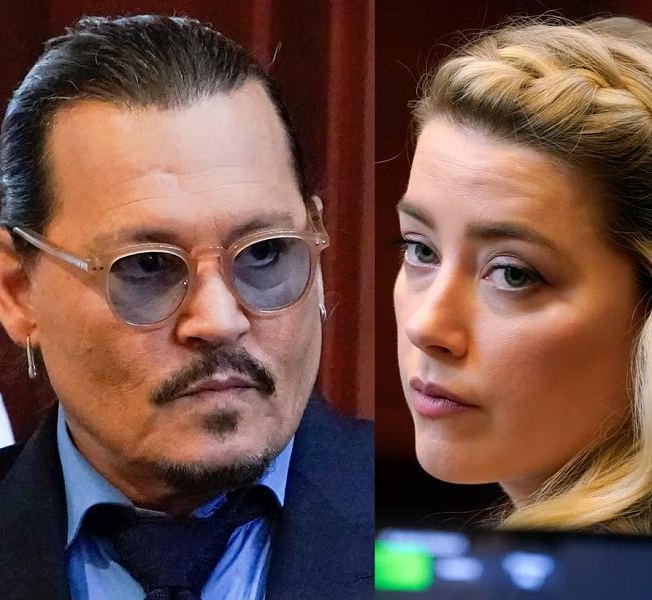 Amber Heard was always going to be a questionable flag-bearer for the #metoo movement. But the jury's finding against her in the Depp libel trial, while understandable, has raised concerns that the fight against domestic violence has taken a step backwards. Activists claim she has been vilified, the victim of gaslighting, as is common when abuse victims try to blow the whistle. Though the holes in her stories were too large to ignore.
Both sound a nightmare and neither's life has been improved with the airing of dirty laundry. See previous post 13 April 2022.
#Metoo hit mainstream consciousness with the Harvey Weinsten allegations in 2017 when Jupiter was moving into Scorpio which sign is usually in evidence when sexual offences crop up. Pluto moving through Scorpio from 1983 oversaw stories of child sexual abuse pouring into the open. For Pluto's swan song as it exited Scorpio in 1997 the gruesomely repellent Rosemary (and Fred) West Trial in the UK laid parental depravity bare.
But for every movement there is a counter-movement. I wrote in 2017: 'The outpouring of #metoo allegations of sexual abuse and harassment in the USA and UK feels like a game-changing moment, although it is in danger of saturating a public more inclined to look the other way. It'll only take a couple of false allegations to be exposed to run the risk of being swept back under the rug again.'
Which was what happened after Child Sexual Abuse was finally recognised as a problem in the 1980s. It then faced a vicious onslaught from the deniers, liars, accused perpetrators and pro-paedophile lobby (it does actually exist) in the 1990s, all claiming allegations of csa were false or brainwashed in by therapists. What had finally found a voice was very nearly silenced. But not quite. Family sexual abuse has still not regained the ground lost but multiple-victim cases against priests, sports coaches and the like have made inroads into public consciousness.
This year's Scorpio/Taurus Eclipses extending into 2023's Lunar Eclipses may keep the issue foreground. As did similar Eclipses in 2013 when Jimmy Saville's crimes were exposed as tr Saturn moved into Scorpio.
What effect will Pluto in Aquarius have?
Aquarius as a Sun sign despite being seen as against the biology, unemotional and unphysical does have a connection to sexuality – not surprisingly through its thinking function. Sex researchers figure amongst their number – Havelock Ellis, Alex Comfort (Joy of Sex), Virginia Johnson (half of sex-researchers + Masters), as well as writers William Burroughs (The Naked Lunch), Rabelais, Germaine Greer. It may progress our understanding of sexuality.
What may make a difference is the millennial generation born in the Pluto in Scorpio years (1983 to 1995), as well as the triple conjunction in Capricorn of the late 80s/early 90s. They are rebellious, more inclined to disregard 'conventional' wisdom and to rock the boat wherever possible. Ronan Farrow whose determined efforts broke the Weinstein story was born on 19 December 1987 with Pluto and Mars conjunct in Scorpio.
  All straws in the wind. The pendulum swings one way and then reverses – and jumpers on the bandwagon who make claims of groundless victimhood do real damage. But Martin Luther King's thought is the one I hang onto. "The arc of the moral universe is long, but it bends toward justice." While grinding my teeth about it taking so long.