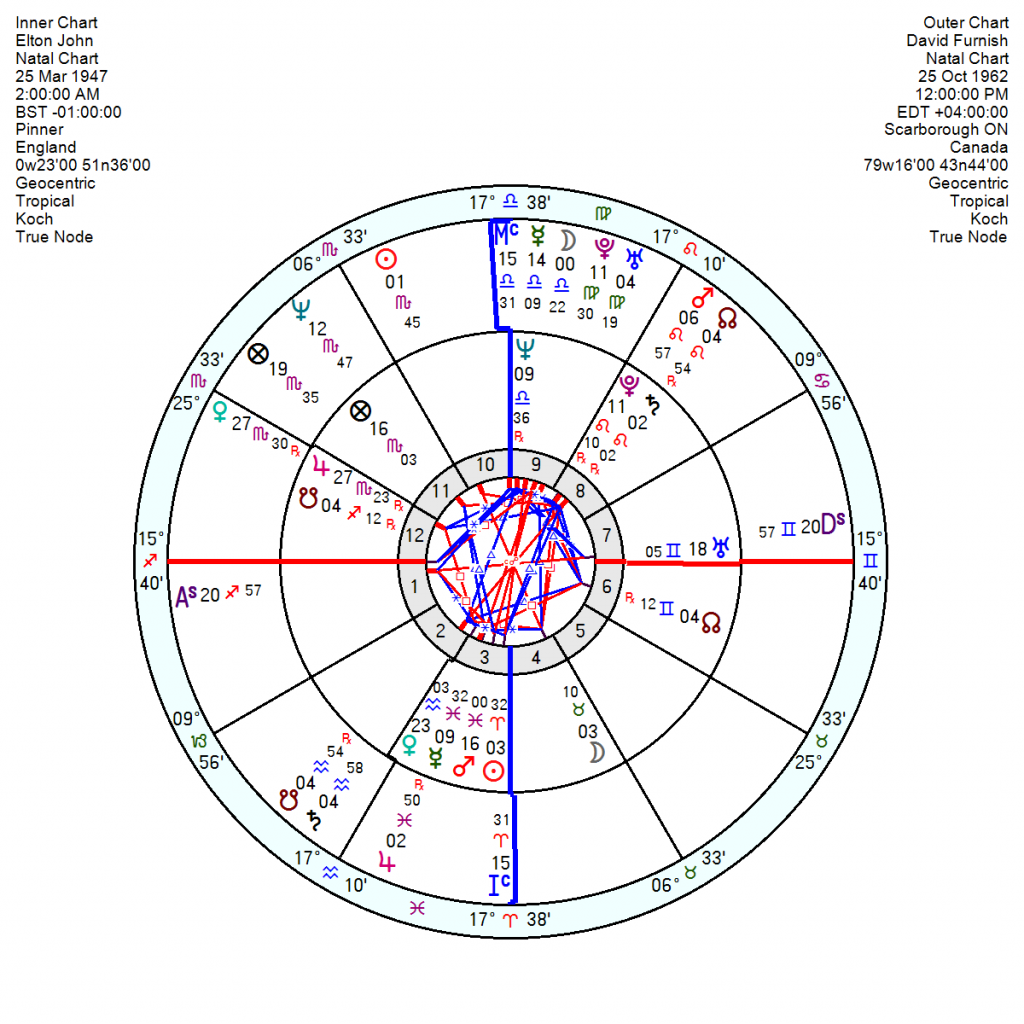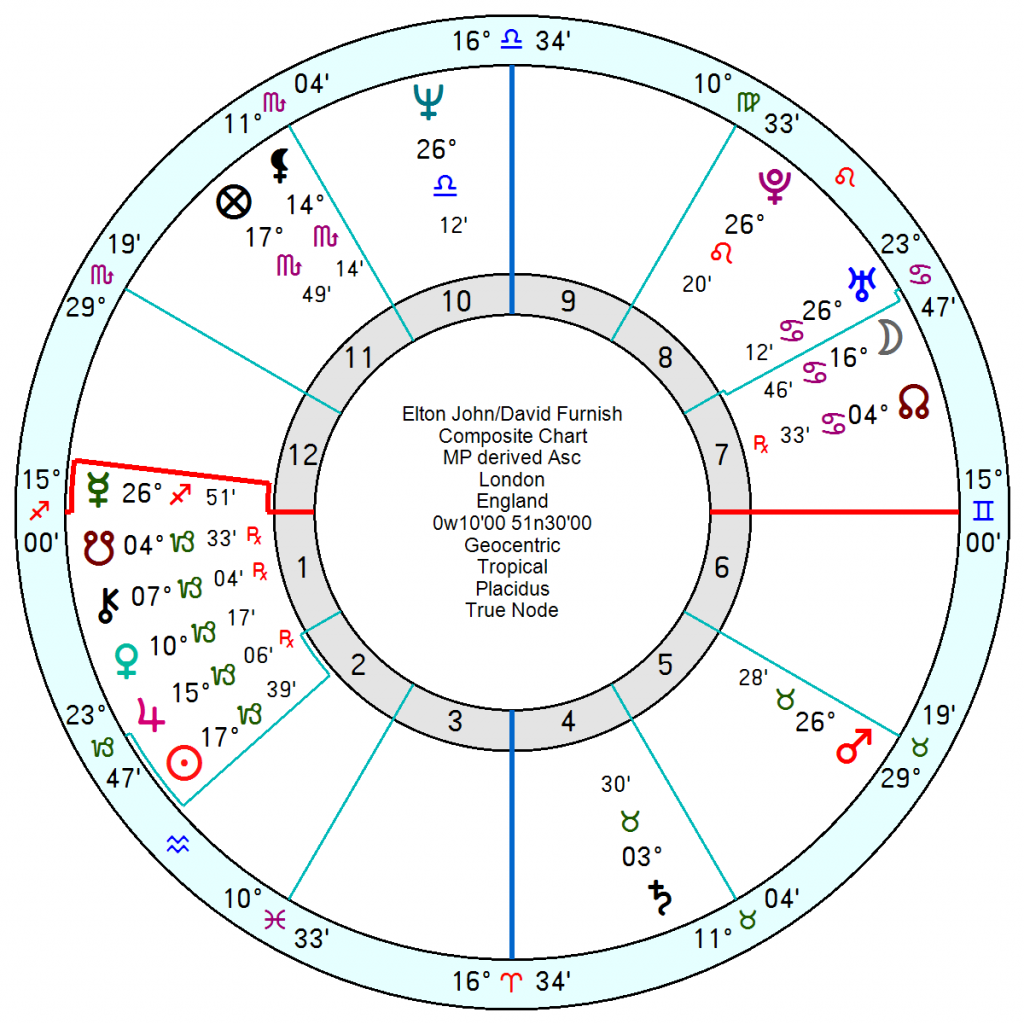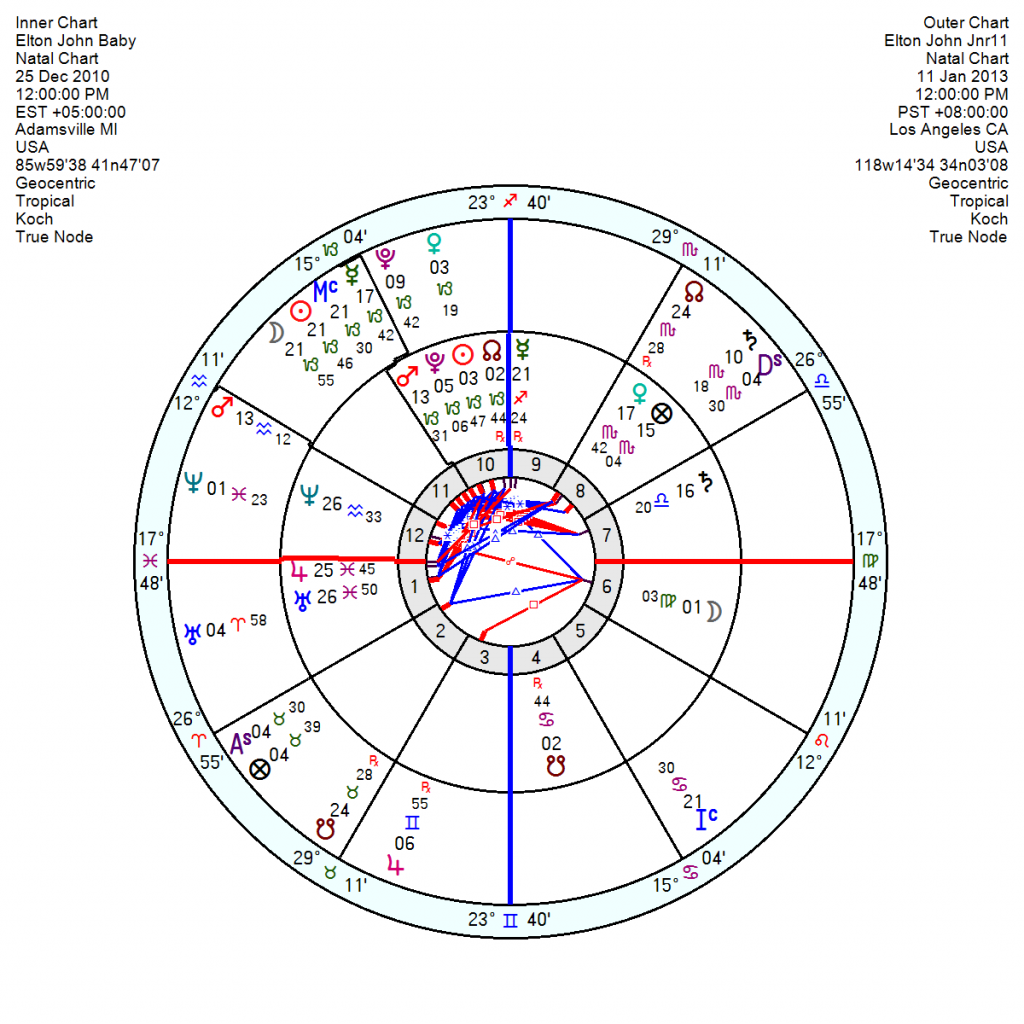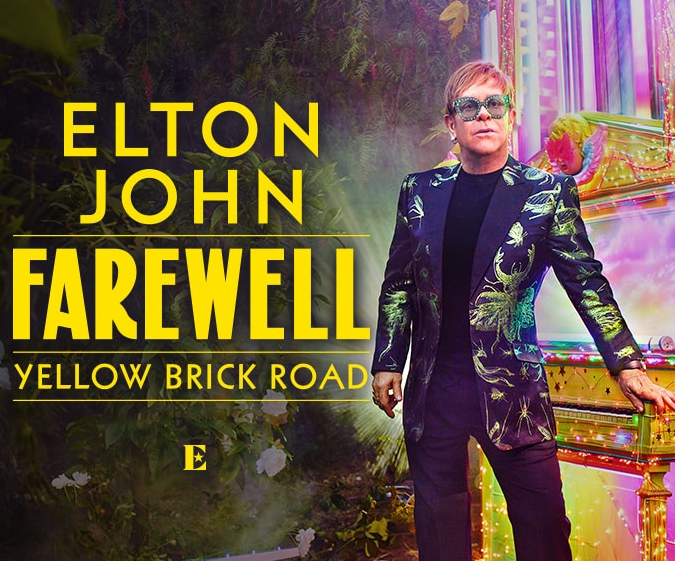 Elton John in the midst of one of the longest goodbye tours in pop history will appear with Diana Ross and Queen for the Queen's Jubilee concert this Saturday. He's looking frail after a series of health problems from a bout of covid and injuries sustained in a fall. His concert dates will continue this month, one being at London's Hyde Park on June 24th and extend across 2023. All of which seems a punishing commitment from someone who said in 2018 "It's time to come off the road so I can fully embrace the next important chapter of my life. I need to dedicate more time to raising my children."
  Born 25 March 1947 with an unverified time of 2am in London, Elton is a Sun Aries opposition Neptune and trine Saturn (Pluto) in Leo – impulsive, ambitious, creative and stubborn. His indulgent Taurus Moon is square Saturn (Pluto) so he will be emotionally battened down, prone to depression, perhaps a explanation for his drug problems. His Venus in friendly Aquarius is trine Uranus and square Jupiter in money-magnet Scorpio making him sociable and changeable, wanting constant change and excitement. His Uranus squares Mars Mercury in musical Pisces, magnifying his impetuous streak.
He's had his ups and downs recently with the tr Uranus square tr Saturn hitting on his Pluto and before than his Moon but he's on a confident roll with tr Pluto sextile his Jupiter this year and next. Though with a few sinking moments along the way as well.
His 30 year relationship to David Furnish, whom he married in 2014, is superficially affectionate and supportive though not easy. On the upside David's Venus is conjunct Elton's Jupiter and David's Jupiter is conjunct Elton' Mercury for a morale-booting connection. But David's hard-edged and ultra-determined Saturn in Aquarius opposition Mars square his Scorpio Sun clashes with Elton's Taurus Moon and Saturn Pluto; and David's Pluto is opposition Elton's Mars Mercury and square Elton's Uranus. All of that is truly difficult and when the history of their partnership is written in later years it may reflect a less than ecstatic combo.
Their relationship chart echoes the same themes of indulgent sentiment from a composite Sun, Jupiter, Venus conjunction. Plus a power-imbalance leading to underlying resentment from an aggravated composite Mars square Pluto; and a highly-strung, needs-space Neptune opposition Saturn square Uranus.
Both children born from the same surrogate mother, 25 December 2010 and 11 January 2013, have charts with heavy Pluto elements as well as tough Mars square Saturn, hinting at over controlled childhoods where they wouldn't always feel free or be allowed to do what suited their natures.
Talent and emotional stability rarely go hand in hand.