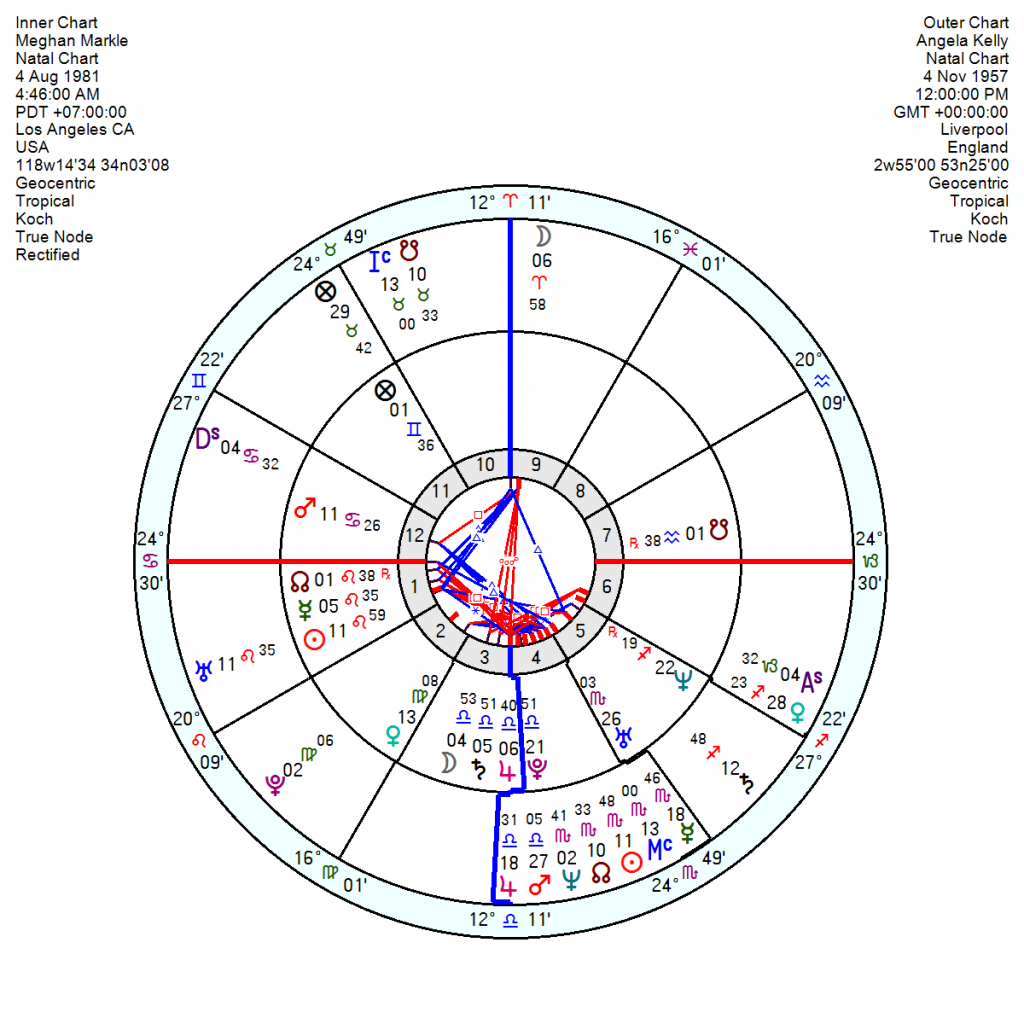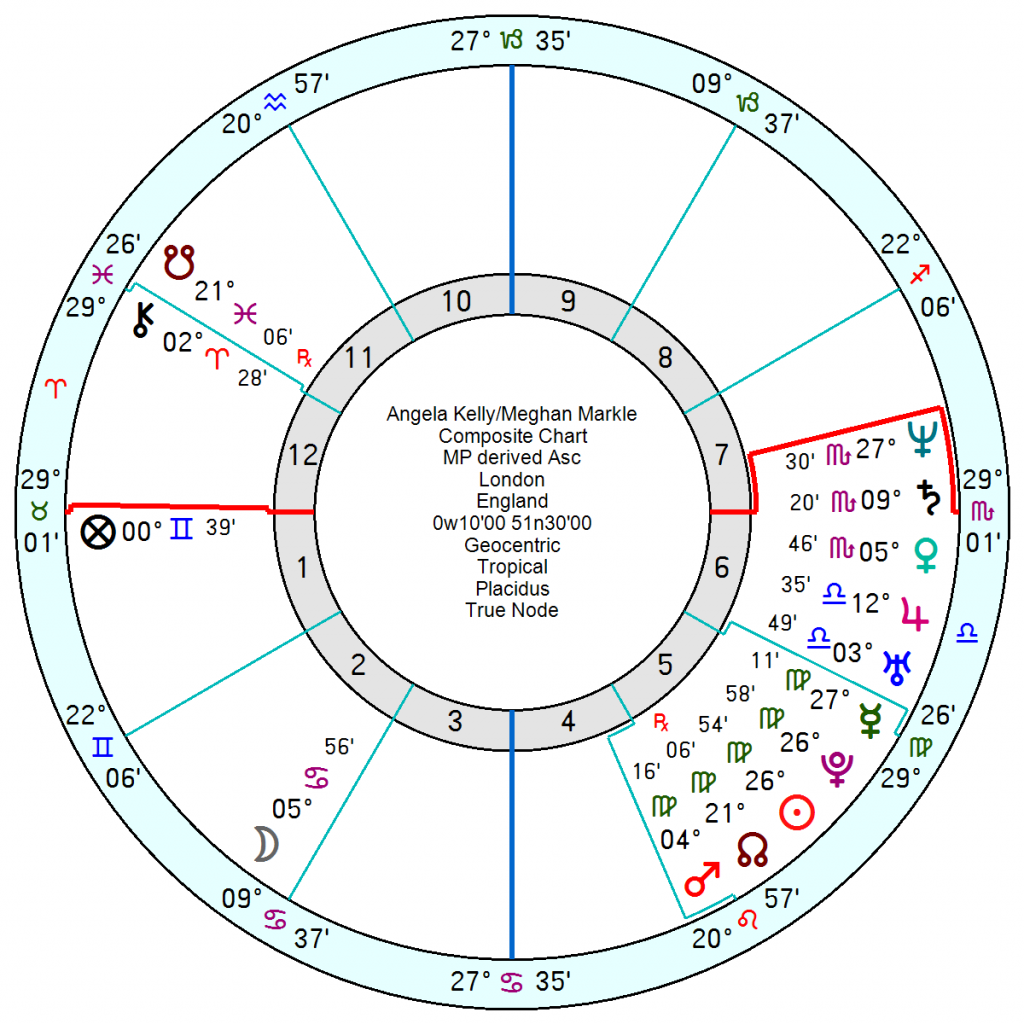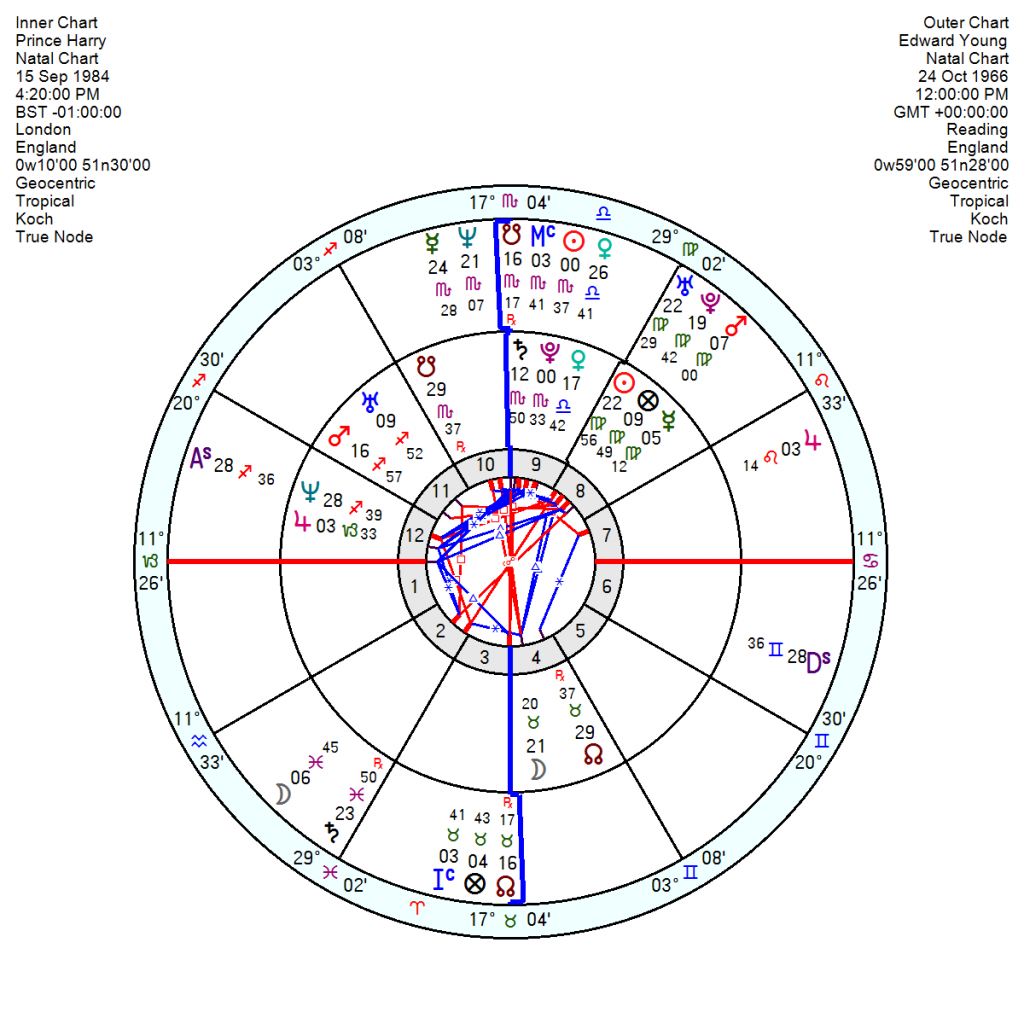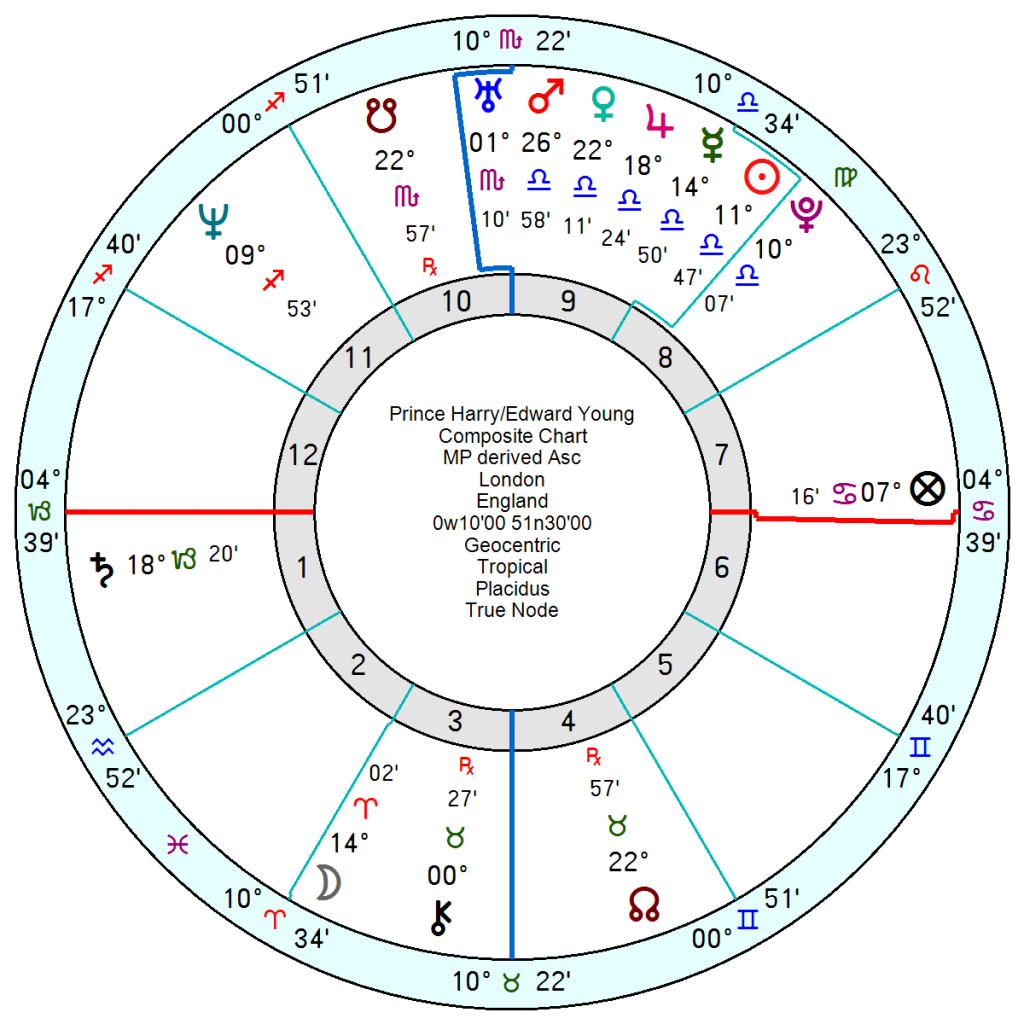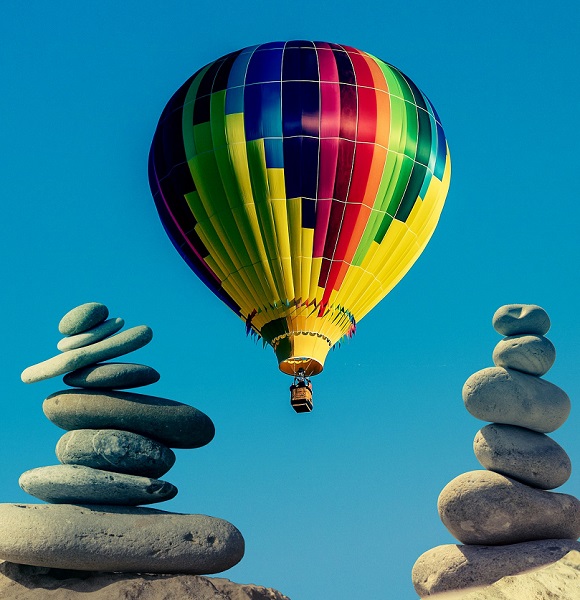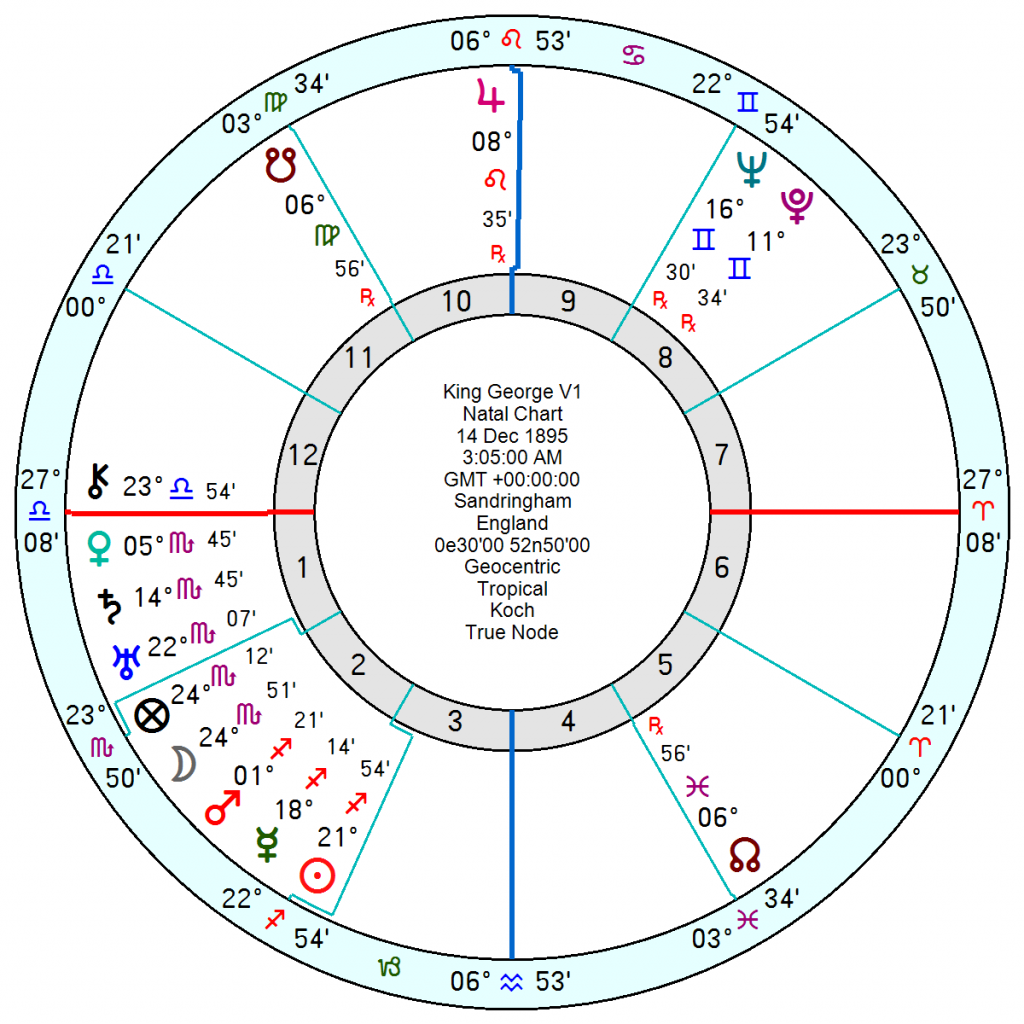 Yet another Prince Harry bizarre intervention to ripple Royal calm and irritate family members in its delusional arrogance. He does have a way, whether deliberate or unconscious (or Netflix-prompted), of gatecrashing key events and upstaging the main players. This latest spat would be best ignored except there is an astrological nugget buried in there.
His risible claim that he was there to 'protect' the Queen and ensure she had the right people around her was initially thought to be a sideswipe at his father and brother. But Camilla Tominey in the Telegraph pointed out it could as easily be the 'men in grey suits' – the Royal courtiers who evinced such paranoid alarm in Diana, mendaciously stoked up by Martin Bashir to elicit his Panorama interview.
Harry appears to have it in for Sir Edward Young, the Queen's Private Secretary and a member of the household since 2004, whom he apparently blamed for disinviting him to a meeting with HMQ during the Megxit furore. Though it could as easily have been the Queen ducking behind protocol in order to avoid a confrontation, given that William was at that point ready to burst a blood vessel over his anger at his brother's dereliction of duty in bolting.
Angela Kelly, the Queen's fashion designer and dresser, also a fixture for 20 years in the household, was another Royal-servant hot spot on the run- up to the wedding over a tiara argument. Meghan picked one not on the acceptable list and Harry kicked up when told she couldn't have her choice. Given that the Queen is meticulous in her choice of jewellery and its associations, it is beyond unlikely that Angela Kelly was doing other than conveying her boss's instructions.
What is striking is how much at odds and in similar ways the errant Harry and Meghan are with their respective adversaries.
Angela Kelly, 4 November 1957, is a fiercely determined Scorpio Sun square Uranus, with her Uranus conjunct Meghan's Leo Sun; her Saturn square Meghan's Venus and her Mars conjunct Meghan's Pluto – not a cooperative combo, for sure. Their relationship chart has a power-struggling composite Sun, Pluto, Mercury conjunction; and a chilly Venus Saturn. The rancour still lingers there with more pushing and pulling from tr Pluto trine the composite Sun, Pluto, Mercury over this year and next.
Edward Young, 24 October 1966, has his Scorpio Sun conjunct Harry's Pluto, his Uranus conjunct Harry's Sun with his Saturn opposition; and his Pluto Uranus square Harry's Mars – very combustible. Plus Young's Neptune is opposition Harry's Moon so he'll be tricky to pin down.
The relationship chart there is equally stark with a composite power-struggling Sun Pluto Mercury Jupiter in a chained-together square to Saturn. Saturn is also in a high-irritation square to Mars.
That relationship also appears to be still igniting ire ongoing with tr Pluto square the Mars this year and Mars/Uranus in 2023.
Not only does Diana appear to have infected Harry with her paranoid fears, she's also bequeathed to him her vengeful inability to let go real or imagined hurts and slights.
Relations between Harry and Prince Charles and William show no signs of easing for several years ahead. The relationship chart with Charles has this month's Taurus Solar Eclipse conjunct the composite Moon for a family upset with the confused Neptune also in the line of fire. Into 2023 tr Pluto is conjunct the composite Midheaven for two years which could be terminal for their relationship.
With William there is a dispiriting and discouraging slog for three years ahead.
There is a legitimate worry about Harry's state of mind and no amount of Californian Goop-speak will make up for losing his roots, his old Army buddies and, possibly in future, drifting away from Invictus towards techno-money trees which would lose interest were he to become Mr Windsor.
Add ON: Pondering on Harry's temperament. Given that he has an 8th house Sun = direct link to grandparents/ancestors, the Queen's father King George V1 might be a clue. He was renowned for tipping into inarticulate and unpredictable rages, due to his dysfunctional upbringing, tyrannical father and cold mother, causing lack of self-confidence and a stammer. Throughout his life he was subject to "sudden outbursts of temper, fits of introspective gloom and deep melancholy." Prince Philip evidently remarked that he thought he was mad, recalling an incident when King George had attacked a rhododendron bush with a pruning knife during a fit of rage.
George V1's chart is certainly an eye-opener with a stressed, potentially chaotic Neptune Pluto in the 8th opposition a Sagittarius Sun and Mercury; with an intense Scorpio Moon conjunct Uranus and Saturn Venus also in Scorpio. While he and Harry aren't clones, there are similarities with a Sagittarius Scorpio mix and fixed sign Moons. It would make sense of Harry's 'quirks'. A form of intergenerational trauma.
See previous post April 15th below.