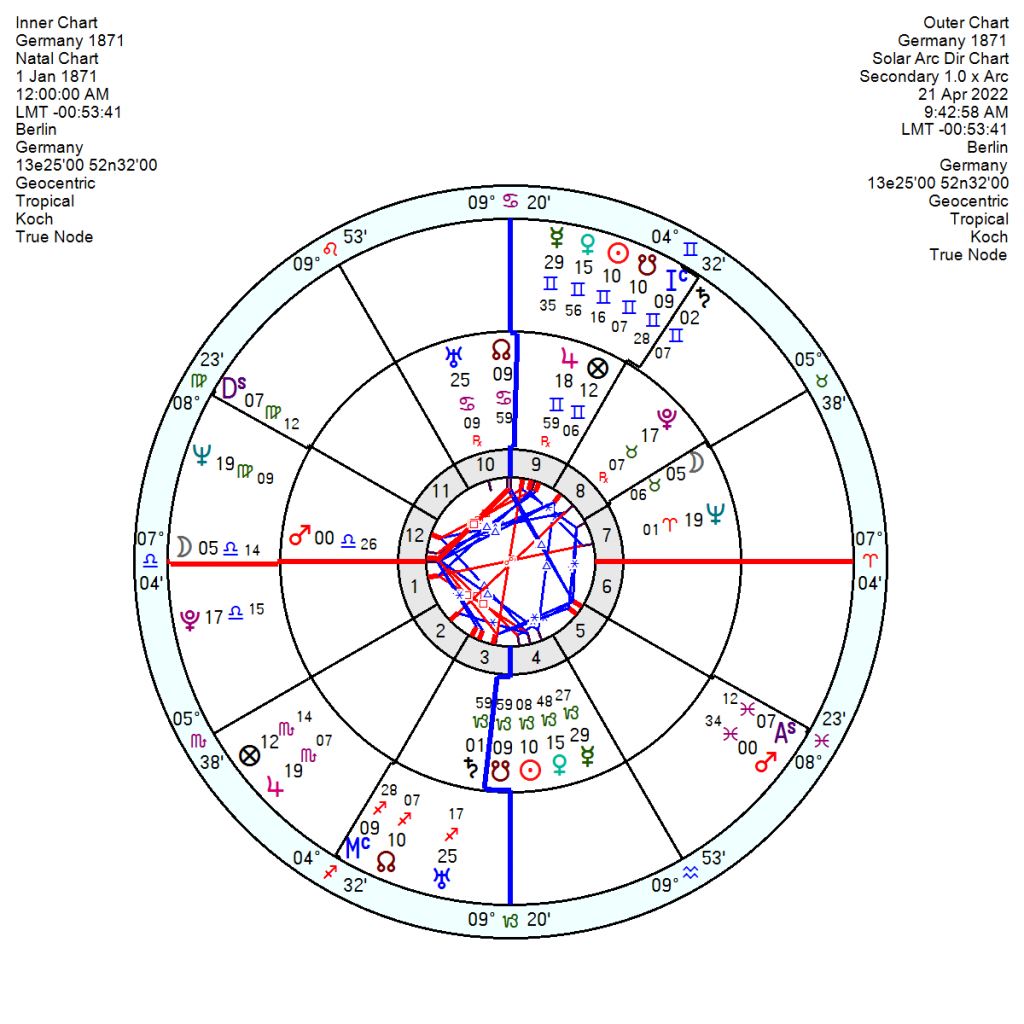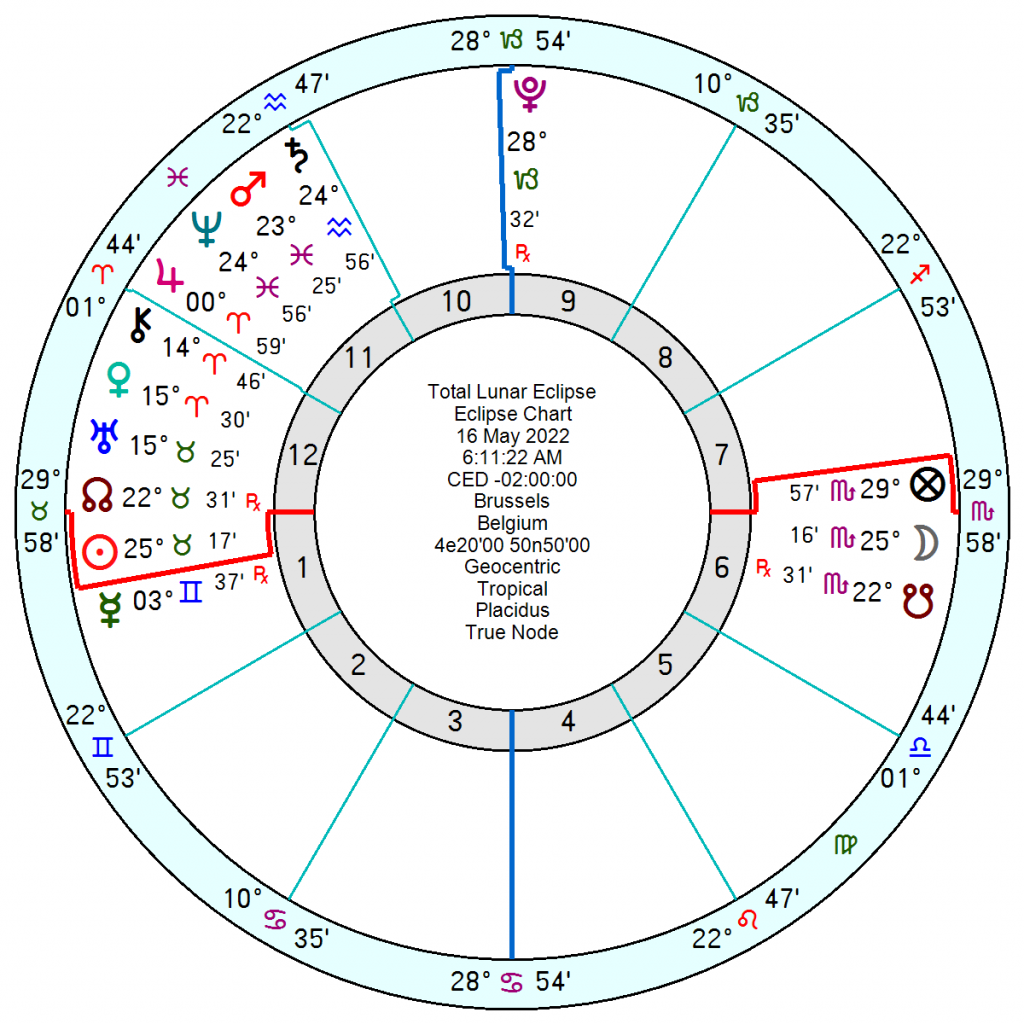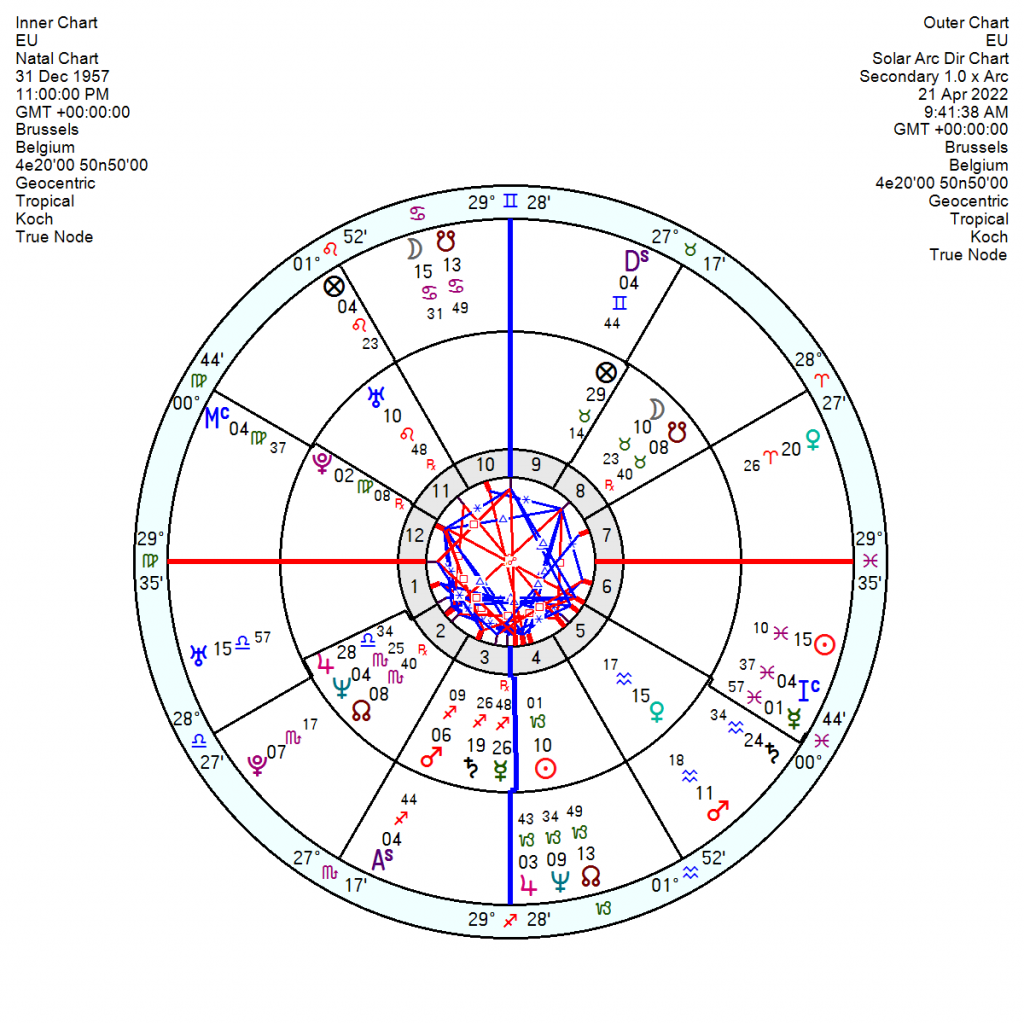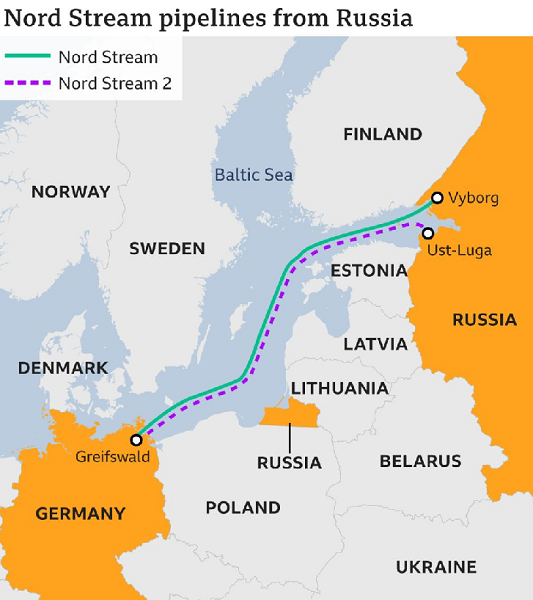 Germany, along with the EU, looks likely to suffer worse collateral damage from Putin's attack on Ukraine than elsewhere given the ensuing energy crisis. The astrological jigsaw is now starting to fall into place. The Germany country chart with the economically disruptive tr Uranus conjunct the 8th house Pluto from mid this June onwards for a year, followed by a stressed, trapped Bundesbank chart in 2023/24 (see previous post 3 March 2022). As well as this May's Lunar Eclipse casting a discouraging shadow over Europe (see post on Eclipses 16 April).
German industrialists are warning of the worst crisis since the second world war with a complete paralysis of certain industry sectors if there is a total Russian gas embargo. Olaf Scholz has indicated a preference for a three year tailing off to avoid catastrophe but as Putin's barbarity shows no signs of lessening that now looks less likely.
The EU has already imposed swingeing sanctions on Russian hydrocarbons. Coal is banned; oil could be next then gas. A full EU energy embargo would trigger a sharp recession in Germany, wiping out more than 400,000 jobs and forfeit €220bn in economic output in 2022 and 2023, equivalent to 6.5 per cent of GDP.
 Germany are in a fix since under Merkel nuclear power was phased out and  remaining coal-fired power stations given the chop, leaving the country over-dependent on Russia. Even after the Georgia invasion, Crimea annexation, Syrian intervention, Germany continued to expand its energy partnership with Russia.
Some economists believe that a sudden supply cut-off would permanently damage the EU's competitiveness and hit Germany and other member states harder than the US and elsewhere.
 The EU chart will have its key planets in the financial houses rattled severely by the Eclipses this year with an 8th house Taurus Moon –  tr Uranus square the 5th house (speculation) Venus from early May on and off into 2023; and a debilitating, undermining Solar Arc Neptune conjunct the Sun, exact within months. Tr Pluto conjunct the over-hopeful Jupiter/Neptune midpoint in 2023/24 tends to coincide with financial losses and that will be exacerbated by a blocked Solar Arc Pluto opposition the EU Moon and square Uranus in 2025. It'll be a long haul of financial punishment, not improved by misguided policies since Jupiter Neptune tends not to be practical.