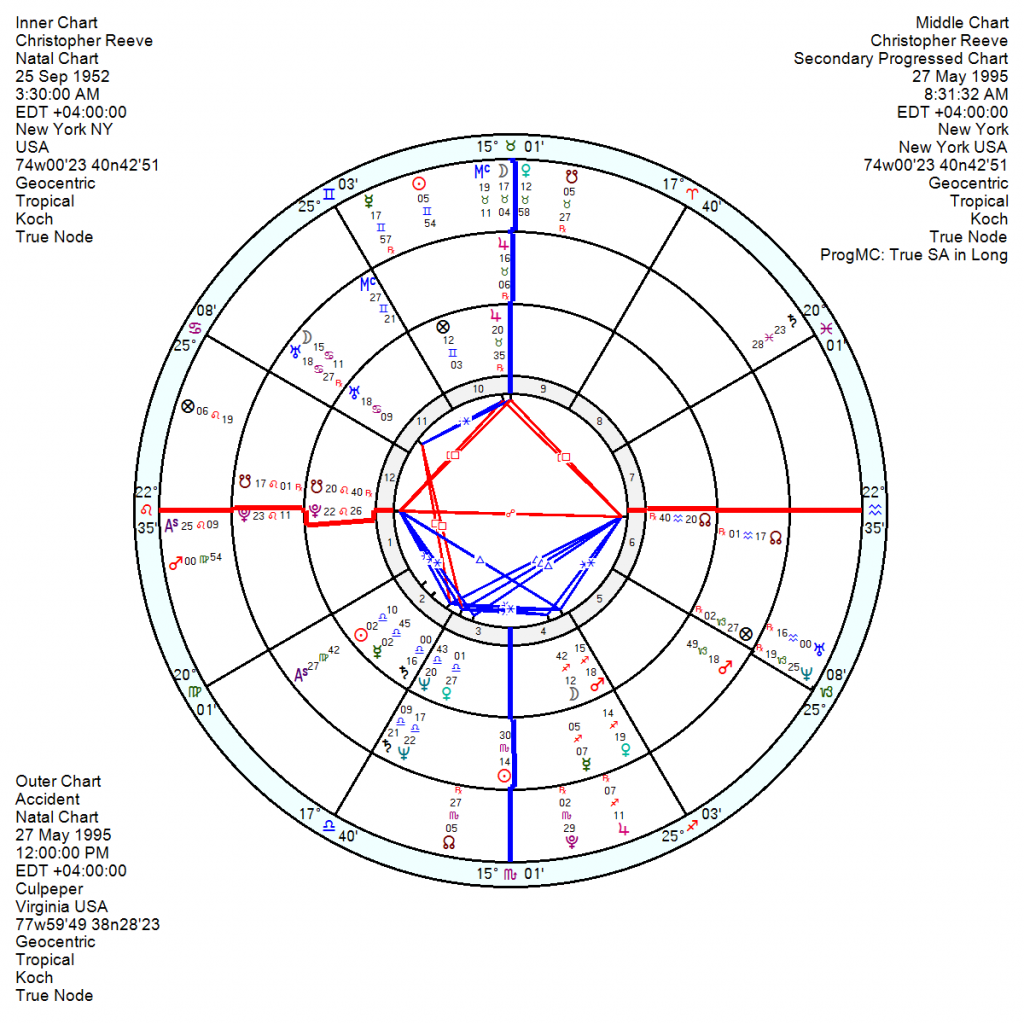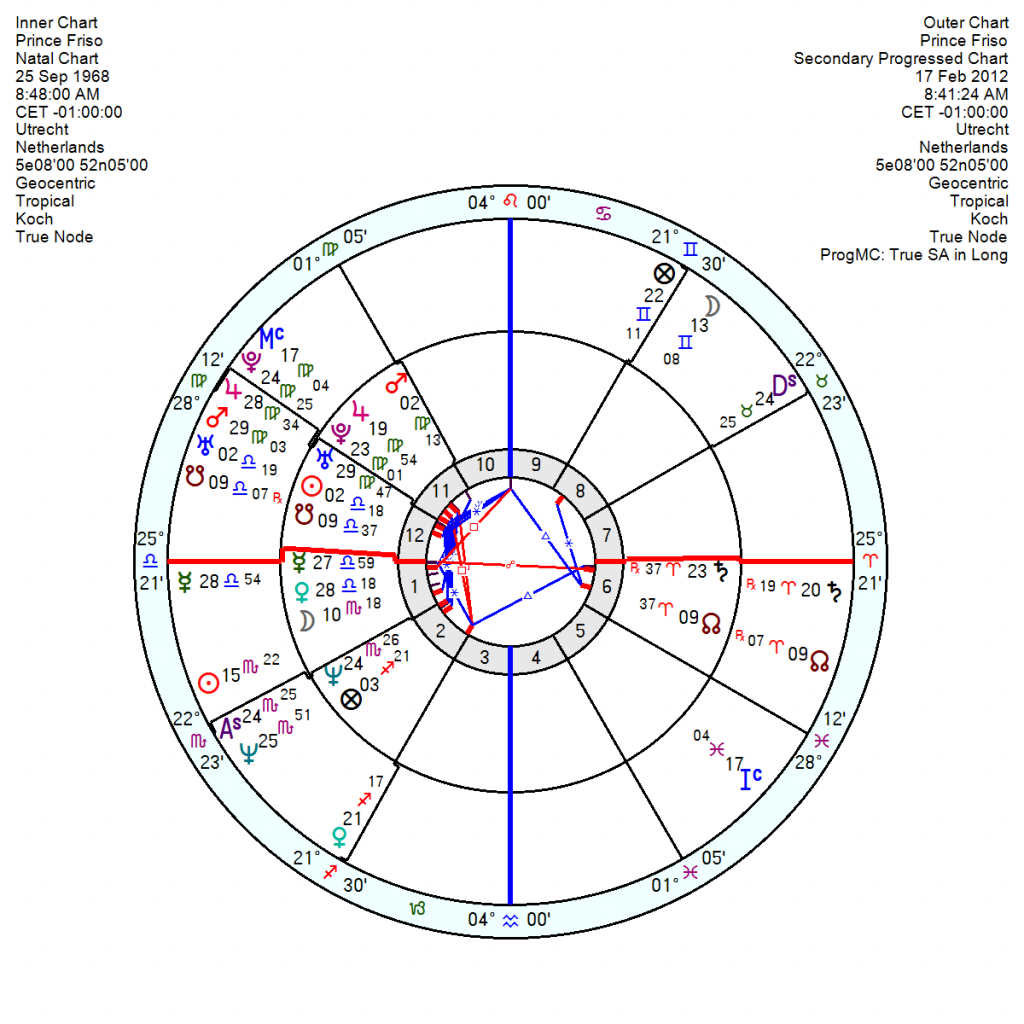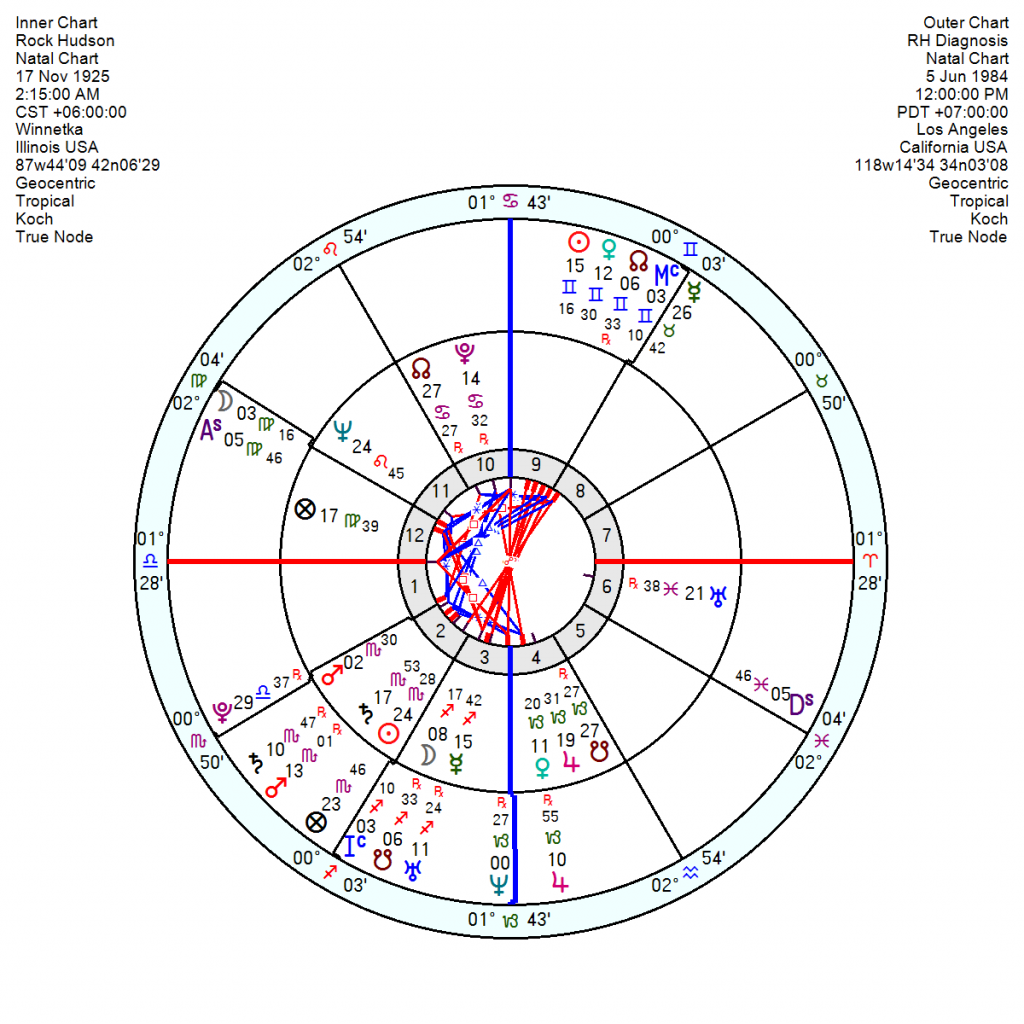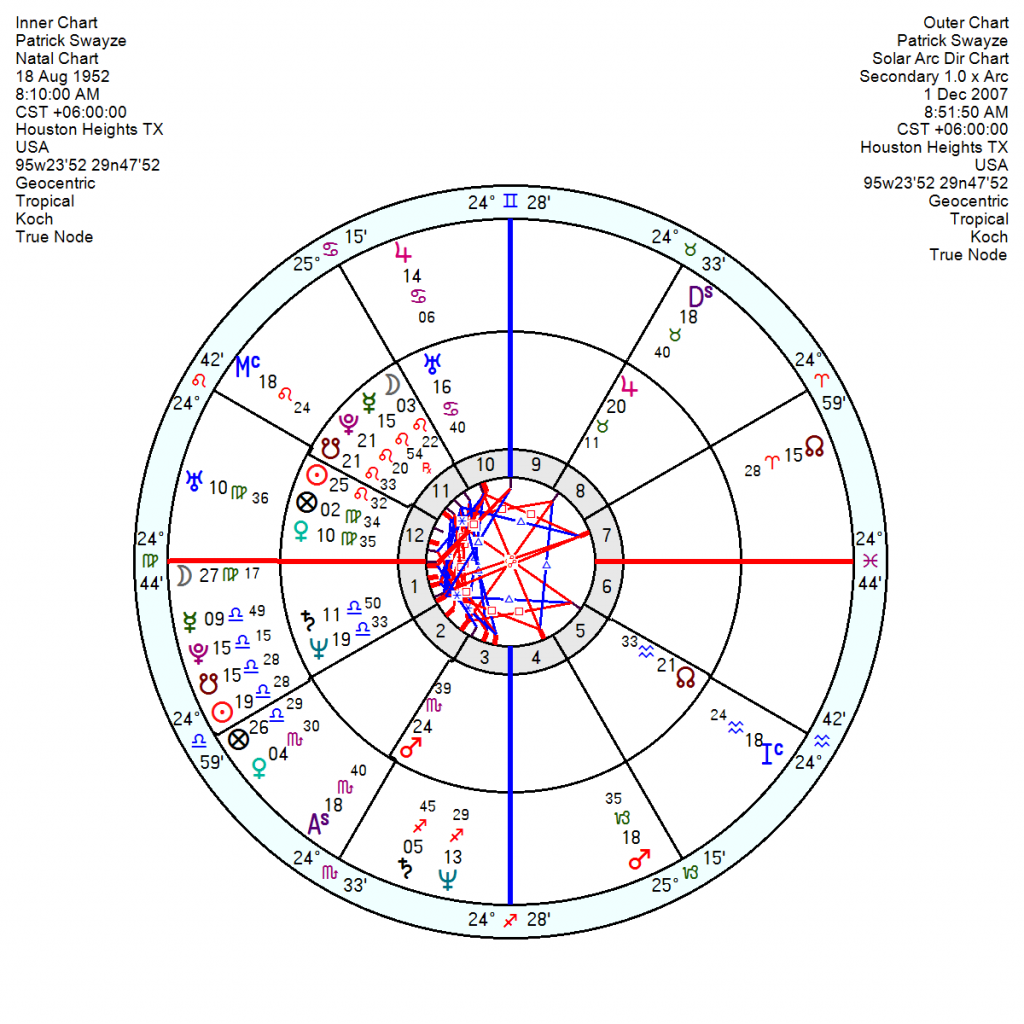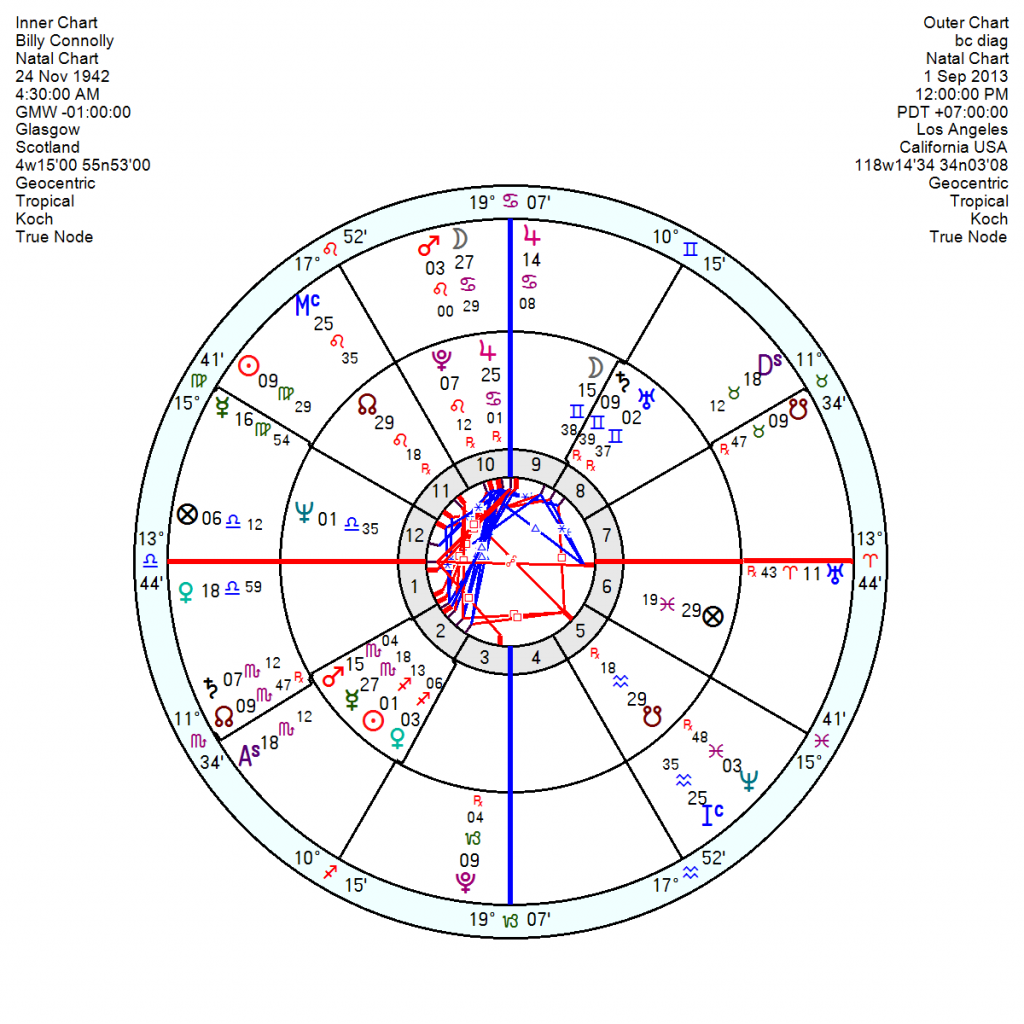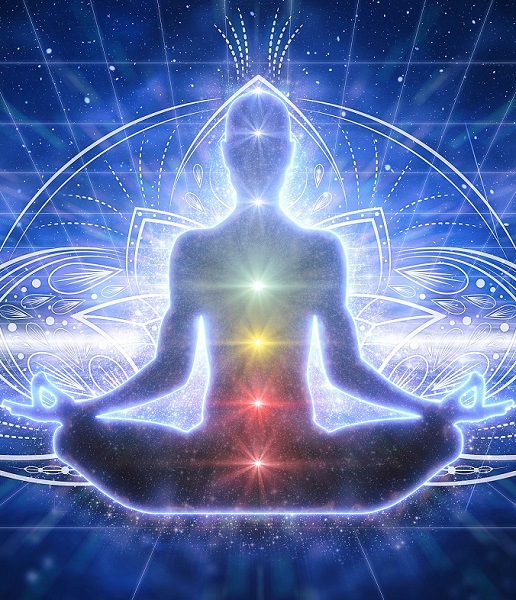 Health is a subject which astrologers tend nowadays to approach with caution when it comes to predictions or definitive statements. Although historically it was one of the principal tools in medical treatment – gauging the individual's susceptibility on the basis of their chart, matched with the date of onset of the condition. There is still a specialist branch of medical astrology but sites like this would tend only to refer to health conditions in retrospect – what astrology shows now that the ailment is known.
  Despite there being general rules of thumb which often apply – 6th house, Neptune for allergies and viruses, Neptune Saturn for epidemics, Uranus for accidents and shocks etc etc, Mars Saturn for broken bones, that doesn't mean these are tablets of stone which hold an immutable truth every time. One individual may be drenched in Neptune and sail through albeit foggily, while another sags with infection. I've seen health warning flags on a chart which turned out to be a close relative succumbing. Some individuals 'somatise' = act out psychological pressures by getting physically sick, while others process the influences internally. Or they totally externalise, for example with Pluto in hard aspect to the Moon which can affect relationships, or body, or house. The domestic walls start to subside. These are not purely a matter of choice, ie. you can't blame people for getting sick.
The ancients were right in thinking that the potential had to be there in the chart before certain illnesses followed and that is not always easy to pin down.
The best comeback on doctors warning that alcohol is a terrible sin with deadly consequences is two words – Queen Mother. She sloshed back the champagne and Dubonnet and mixed happily and keeled over at 101. I knew someone who survived on fish n' chips and gin, never ate a vegetable and live into her mid eighties. What's sauce for the goose isn't always sauce for the gander. Know thyself before pushing your limits.
However looking at a few high profile cases with definite birth times.
Chris Reeves, 25 September 1952 3.30am New York became quadraplegic after a horse accident on 27 May 1995 and died 7 years later. In 1995 his Progressed Mars was opposition his Uranus which is a classic shock/accident. Tr Neptune was on the cusp of his 6th house starting a long haul through his house of health; as well as tr Uranus which was exactly conjunct his Solar Arc Mars. So a double whammy of Mars Uranus, which in older individuals can also accompany heart conditions – though Donald Trump ambled through the same without incident despite an unhealthy lifestyle.
Prince Friso of the Netherland, 25 September 1968 8.48am Utrecht, was buried in an avalanche while skiing on 17th February 2021, never recovered from a coma and died a year later. Tr Uranus just into his 6th house was opposing his Libra Sun; and his Progressed Mars was conjunct his Uranus – for a double strength shock. Tr Neptune was moving to form an undermining opposition to his Mars in the following months.
Rock Hudson, 17 November 1925 2.15 am Winnetka, Illinois, was diagnosed with AIDs on June 5 1984, though presumably the condition was there months before that, and died two years later. When he was diagnosed tr Uranus was conjunct his Progressed Mars for a shock; and the previous year tr Uranus had been conjunct his Moon for an upset. When he was diagnosed transiting Pluto, Saturn, Mars, Uranus, Neptune and Jupiter were all retrograde. There was nothing affecting his 6th house.
  Patrick Swayze, 18 August 1952 8.10am Houston Heights, Texas, was diagnosed with late stage pancreatic cancer on 1 December 2007 and died two years later. His Solar Arc Mars had been opposition his Uranus two years earlier and was moving to an undermining square to his Neptune in the aftermath of the diagnosis. In 2007 his Solar Arc Uranus and transiting Saturn were conjunct his 12th house Venus. Tr Uranus had been moving through his 6th for several years. Having been incredibly fit, it came as a shock and he tried every remedy, alternative and other. Tr Neptune moved to oppose his Pluto in the aftermath which tends to accompany devastating confusion; at the same time as his Solar Arc Pluto squared his Uranus turning his life upside down.
Billy Connolly 24 November 1942 4.30am Glasgow, Scotland was diagnosed in 2013 with Parkinson's. At that point tr Neptune had started to square his Uranus Saturn in Gemini and his Solar Arc Neptune was aiming to oppose his Gemini Moon two years after the diagnosis. His Solar Arc Midheaven was conjunct his 12th house Neptune. So a very Neptunian experience. Again nothing showing in his 6th house.
The accident or shock Mars Uranus collisions by Progression or Solar Arc or transit are obvious and it can be a helpful indicator of the need to take care when it is around. As for the rest, it depends on genes and psychological patterns. All of us are hypochondriacs and tend when maybe health-related Astro-warning flags pop up to panic but it doesn't always follow.