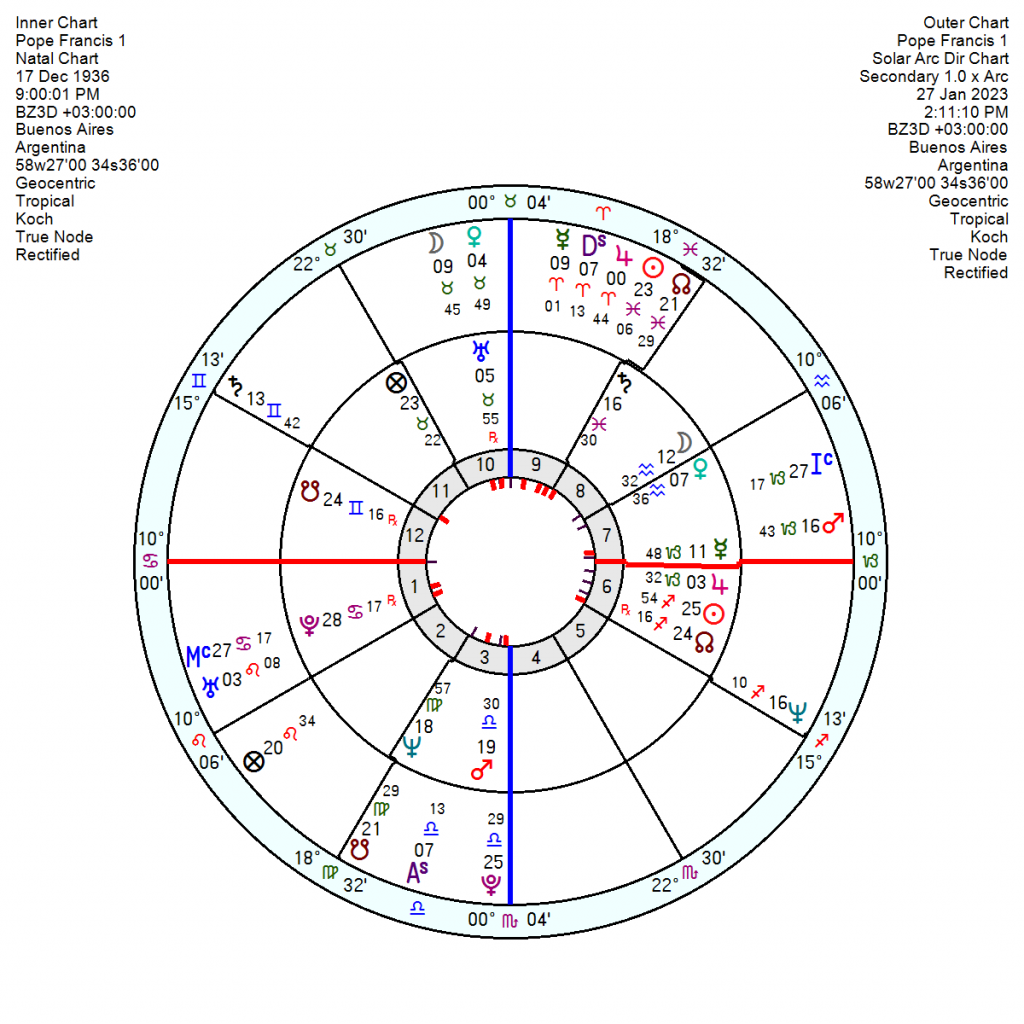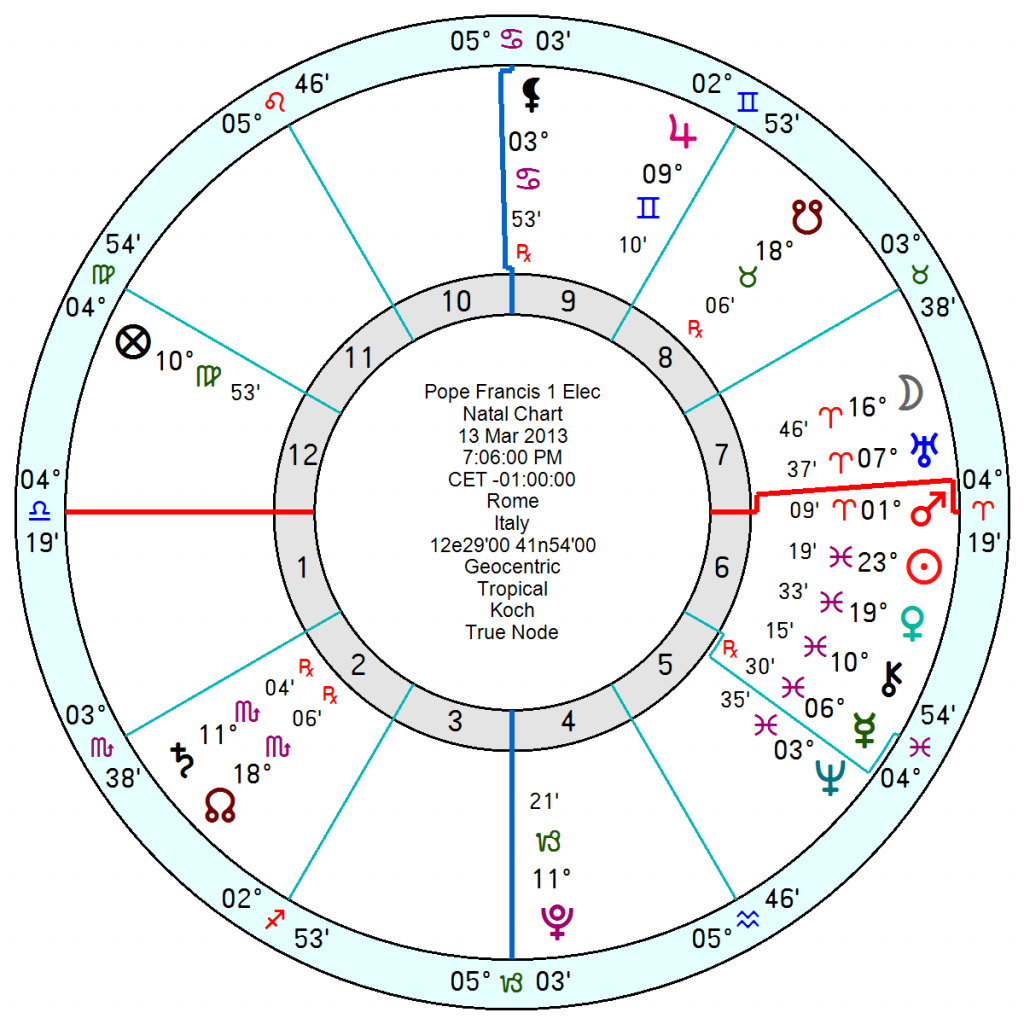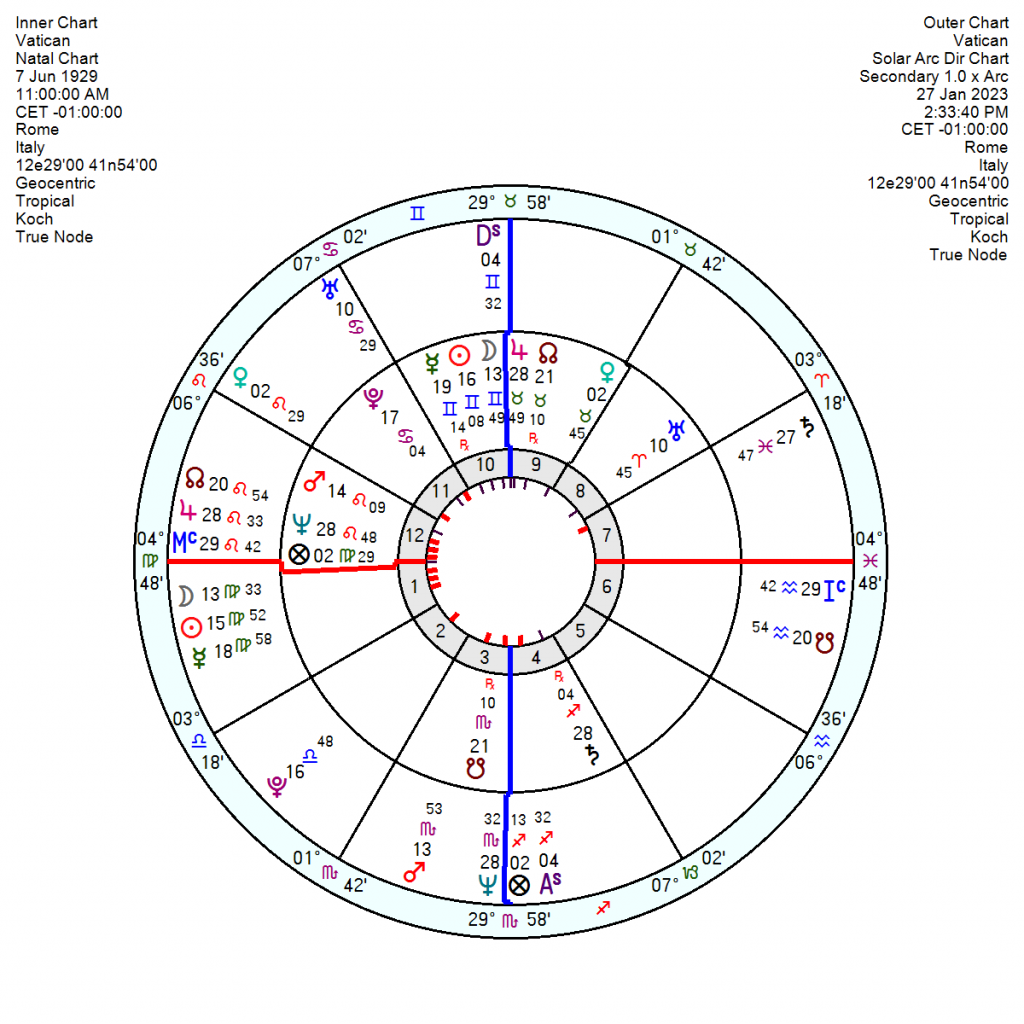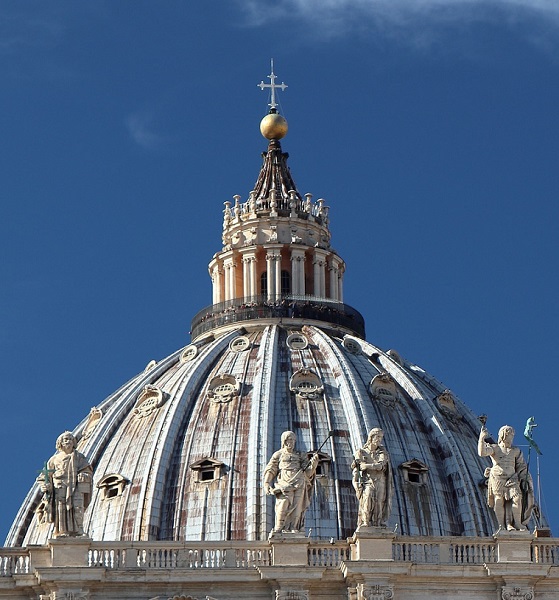 Pope Francis will be facing a momentous decision about his path ahead with Pluto moving to square his Midheaven as it enters Aquarius in late this March. This usually accompanies a significant career change and being Pluto can also involve a tussle for control which will extend into and across 2024. As the traditionalist Pope Benedict dies,  three books have emerged critical of Francis's liberal stance on homosexuality, communion for divorcees and support for migrants.
  There is talk of Francis resigning though he dismisses it in public. One book is by Archbishop Georg Ganswein, Benedict's former personal secretary and there was a highly critical open letter circulating anonymously last year which was written by the scandal-prone Australian cardinal George Pell who described Francis's papacy as "a catastrophe" and a "toxic nightmare".
 Francis, born 17 December 1936 9 pm Buenos Aires, Argentina, also has tr Neptune square his 6th house Sagittarius Sun through this year which will lower his energy, already affected by intestinal and knee problems. His Solar Arc Midheaven is fast approaching the conjunction to his Pluto which might indicate a halt in his career- on this birth time in 2024.
  When he was elected in 2013 tr Pluto was just over his Descendant and has been moving through his 7th house for the years thereafter of intense, often bitter relationship conflicts over a variety of Vatican scandals and theological differences.
  His Election chart, 13 March 2013 7.06pm also shows up undermining Neptune transits to the Pisces Sun exactly now and returning through the year and moving on to square the Mars in 2025 – so a longish phase of confusion and diminishing vigour.
 The Vatican chart, 7 June 1929 11 am Rome, is rattled at the moment though the key shifts look to be coming after great uncertainty in 2024 with tr Neptune square the Saturn, and then 2025 with tr Uranus crossing the Midheaven (assuming the start time is accurate to the minute otherwise the timing may be out slightly).
  Georg Ganswein, the German Archbishop, may be amongst the forefront of the critics and his relationship chart with Francis does indicate bitter debate also from late this March onwards through 2024.  
  The politics of the Vatican are a viper's nest. If it's not knee deep in money, sex and power struggles, it is a vicious fight between the upholders of the historical status quo versus the reformers.