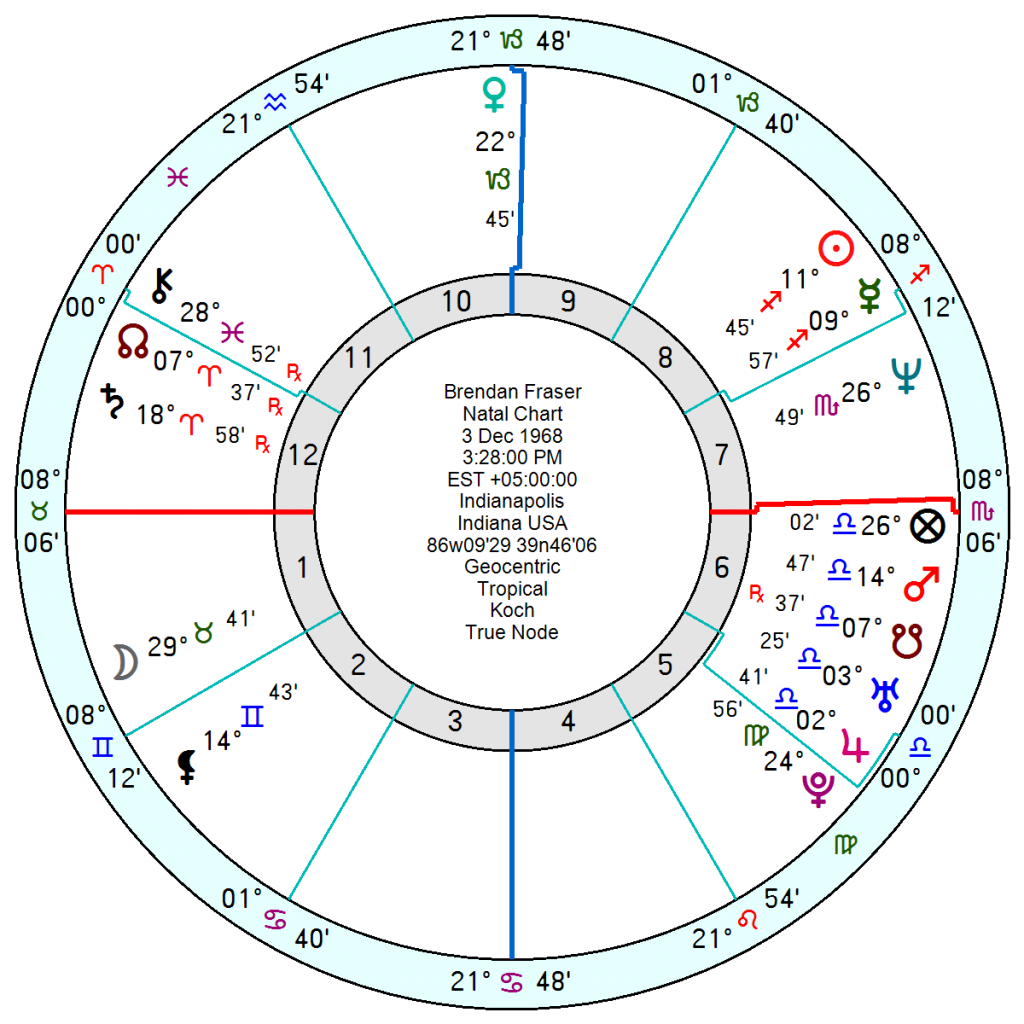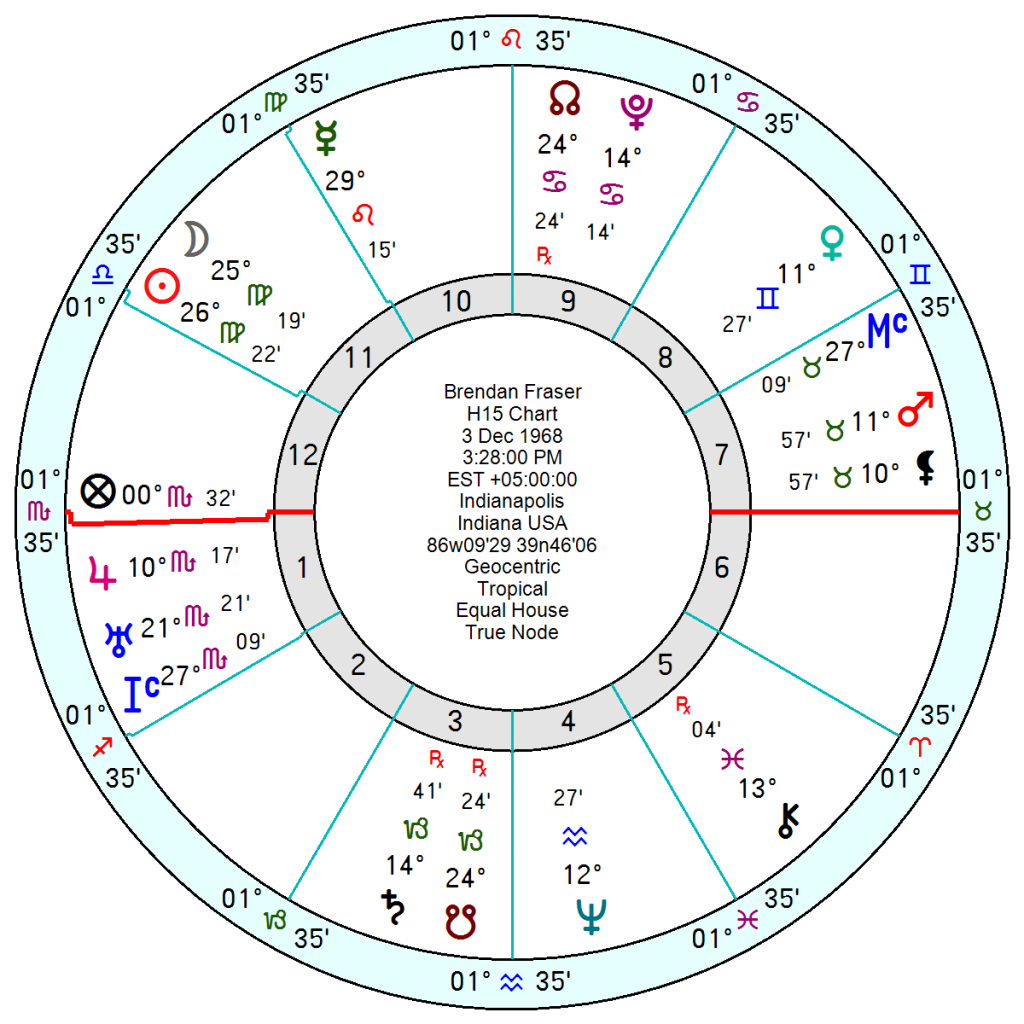 Actor Brendan Fraser has had a heart-warming comeback after a decade in the movie wilderness with his role in The Whale about reclusive and morbidly obese English professor who wants to reconnect with his estranged daughter. He has been nominated for an Oscar and for a Bafta as well as picking up the best actor prize at the Critics Choice Awards.
  He was born 3 December 1968 3.28pm Indianapolis, Indiana, moving frequently in his childhood. He emerged as a major screen star playing George of the Jungle in 1997, then heartthrob Rick O'Connell in the hit Mummy action trilogy with other roles in Gods and Monsters, The Quiet American, Crash, Bedazzled and Journey to the Center of the Earth. His film work slowed from the late 2000s, amid years of injuries sustained while performing stunts, resulting in operations on his spine, knee and vocal cords; the breakdown of his marriage with a child support payment legal battle (forcing him to keep paying $600k a year) and the kickback from making a sexual assault allegation against a leading Hollywood figure.
He has an intense 8th house Sagittarius Sun and Mercury and a Taurus Moon in an Earth Grand Trine to a charming, creative Venus in Capricorn on his Midheaven trine Pluto in Virgo in his performing 5th house, formed into a Kite by his Moon opposition Neptune in his 7th house. He has a strong, talented and influential chart but not one which is easy on the relationship front. He also has a hard-edged, can-be-a-victim Mars in Libra opposition Saturn square his Venus Midheaven.
His creative 7th harmonic and his actor's 15H are strong; as is his rise-and-fall 10H and victim/healer 12H.
   He does have tr Jupiter heading for his Ascendant from the middle of this year boosting his morale and setting him onto a better path ahead. Tr Pluto will square his Jupiter/Pluto midpoint this year and his Jupiter in 2024/25 for success, luck and rising confidence. Though he will always be prone to a stop start in his career.  With more jolts and jangles as tr Uranus opposes his Neptune and conjuncts his Moon in 2025/26 which will trigger his Grand Trine and Kite bringing a considerable shift in his life.