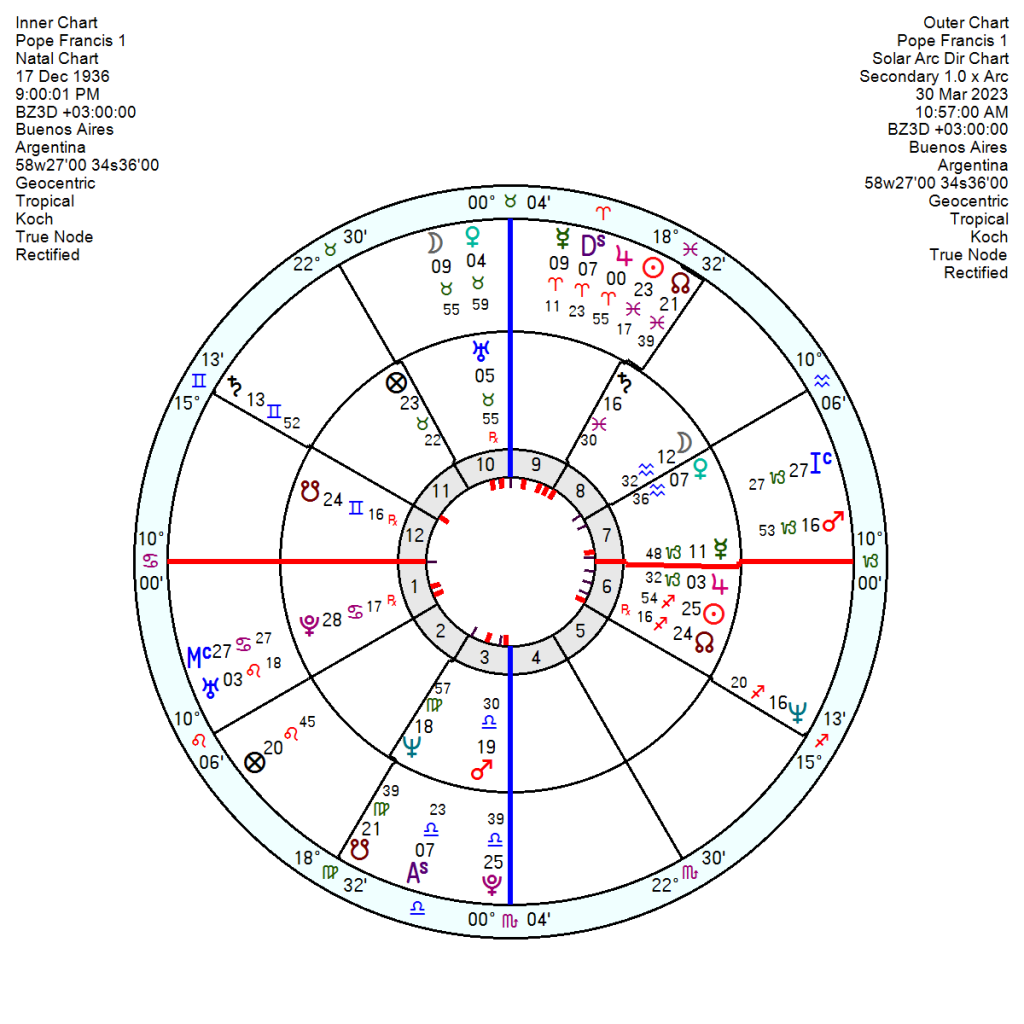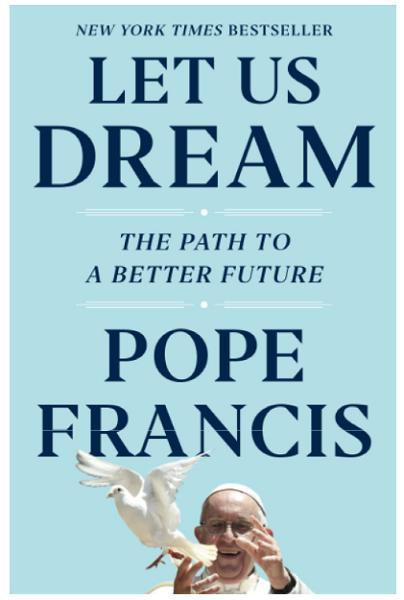 Pope Francis has cancelled engagements after being hospitalized with a bout of pneumonia and breathing problems. Now 86 and facing internal dissension in the Vatican he must be wondering whether taking the Pope Benedict route to resigning might not be a relief.
His election chart, 13 March 2013 7.06pm, is heading into a road block with the Solar Arc Mars closing the square to the 4th house Pluto within weeks. Tr Uranus will also oppose the North Node at 18 Scorpio late April into early May; and there's an energy-sinking tr Neptune conjunct the Sun/Mars midpoint from May on and off into 2024. Which sounds as if his time in office is running to a close.
His own personal chart, 17 December 1936 9 pm Buenos Aires, Argentina, has tr Pluto square the zero degree Taurus Midheaven exactly now till mid June and again in 2024 which would sound like a forced change of direction. Plus tr Neptune is square his 6th house Sagittarius Sun mid March to early next month and on and off to January 2024, which will pull his energy down. Plus his Solar Arc Midheaven is conjunct his Pluto round about now.
All of which would suggest a winding down of his papacy. It is a shame since his heart always seemed to be in the right place though sweeping the Augean stables of the Vatican clean of muck was one labour of Hercules he could not quite complete.
See previous post January 27 2023.