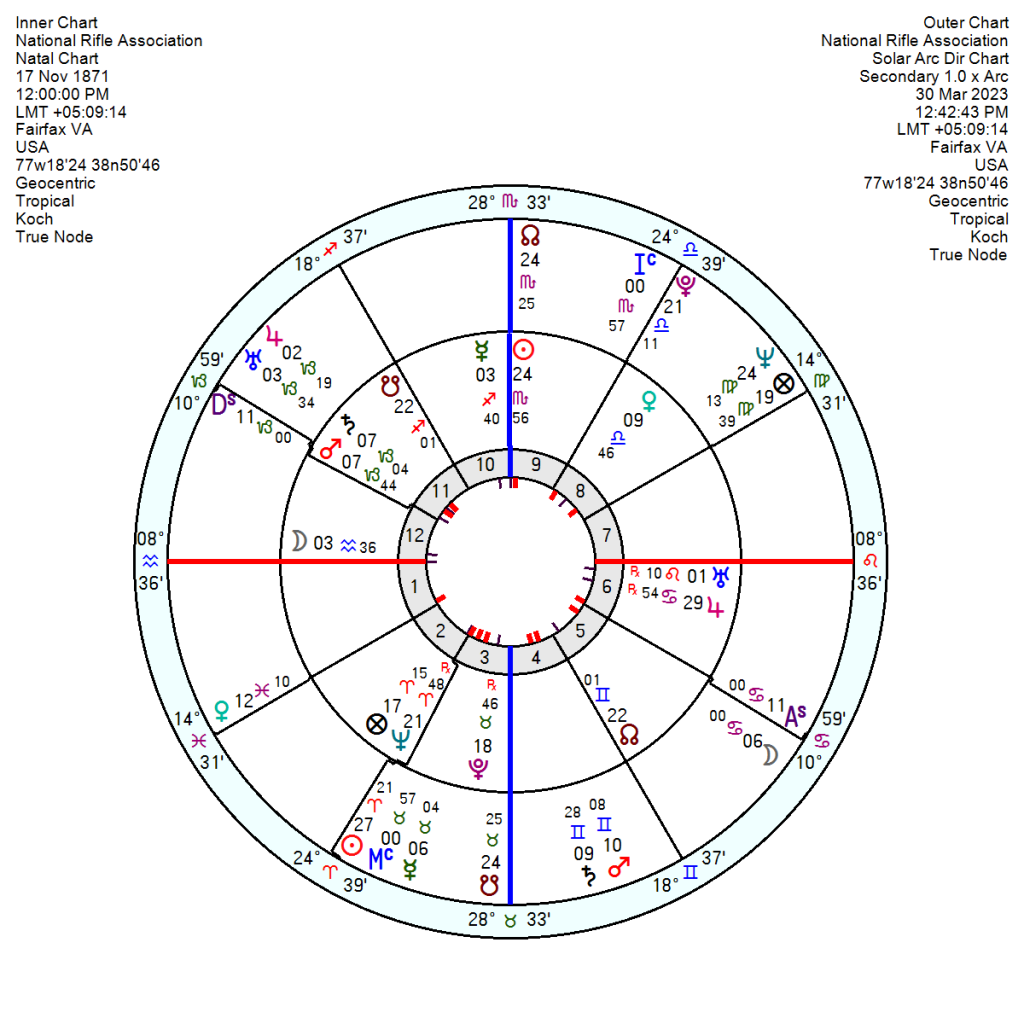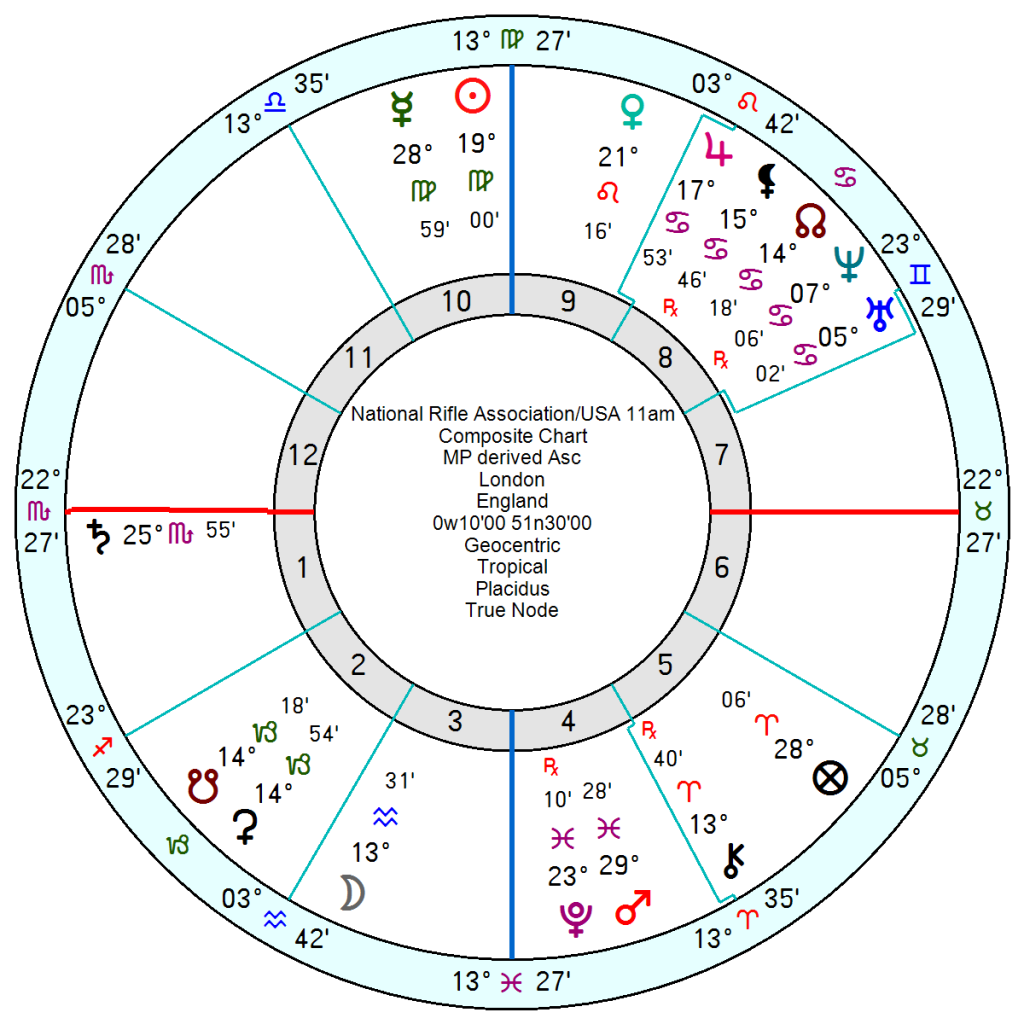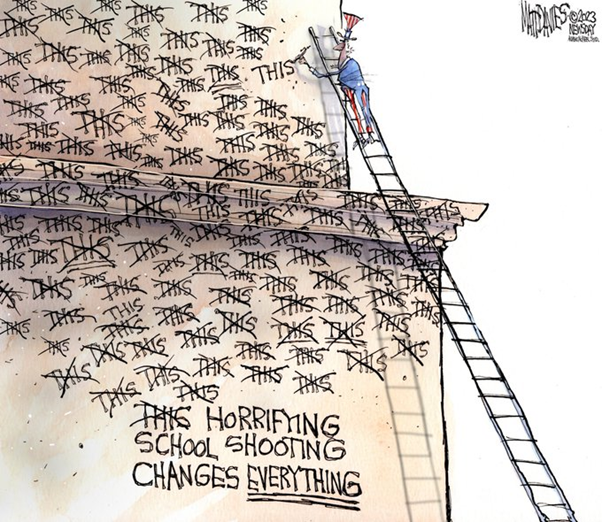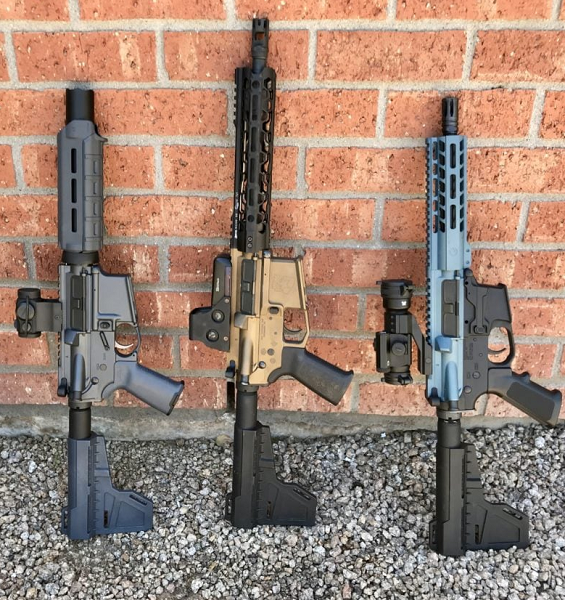 The USA's obsession with guns has always felt like a lost cause. An evil jinn that has been allowed to flourish with no hope of corking it back in a bottle. Another school shooting evokes local grief and general sighs of disbelief, outrage and despair but no solution.
Barack Obama said it was his biggest regret after the Sandy Hook 2012 shooting was not being able to push through change. He called on Congress to pass extensive reforms to the country's gun laws, including banning assault weapons and guns with high-capacity magazines, and ramping up background checks on those buying guns. But ran into a resounding NO.
  The National Rifle Association (NRA) 17 November 1871, which has kept the John Wayne spirit alive, is an inordinately stubborn Scorpio Sun opposition Pluto; with a harsh Mars Saturn conjunction (in traditional astrology associated with assassinations/the military).  There are the faintest signs of a – maybe – forced shift in attitude with tr Uranus moving to conjunct the Pluto at 18 Taurus late this April into early May, before moving in 2024 to oppose the Sun. So there will be pressure exerted though it'll need a monumental push to make much headway against all that Fixed energy. The Solar Arc Pluto is also opposing the Neptune now for a tremor of deep uncertainty. Plus tr Pluto is opposing the NRA Uranus in 2024/25 for another elbow in the ribs to prod it onto a different trajectory.
  The relationship chart between the USA and the NRA is on a fast downhill slide at the moment, worsening in 2024/25. Though there's less indication with the Republican Party of any great diplomatic fallout.
I wouldn't hold my breath about the USA moving into a more rational mindset but there are hints of the NRA losing its grip to a degree.
The Nashville shooter had three guns, two of them AR-style weapons. She had bought seven weapons at five different stores, legally and locally, despite being under medical supervision for an emotional disorder. Her parents did not think she should own a weapon.