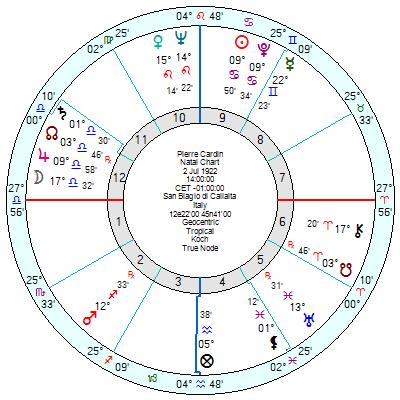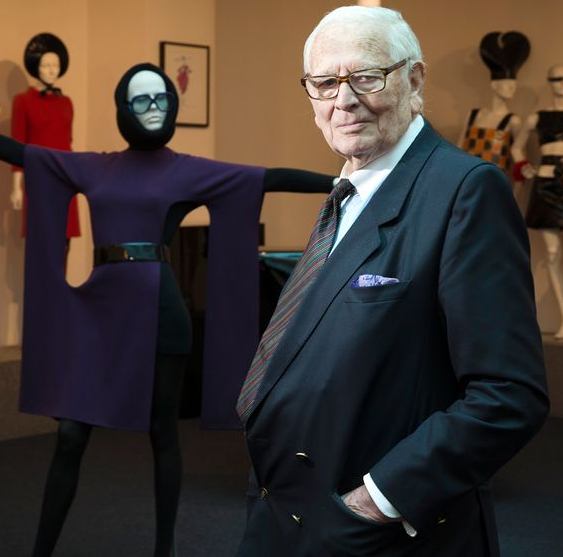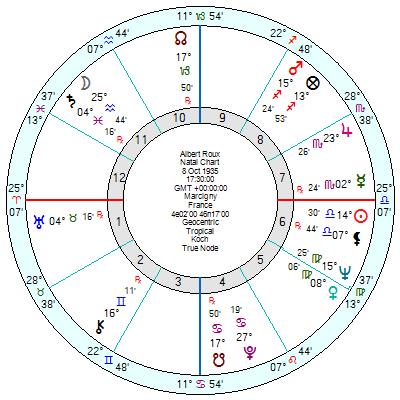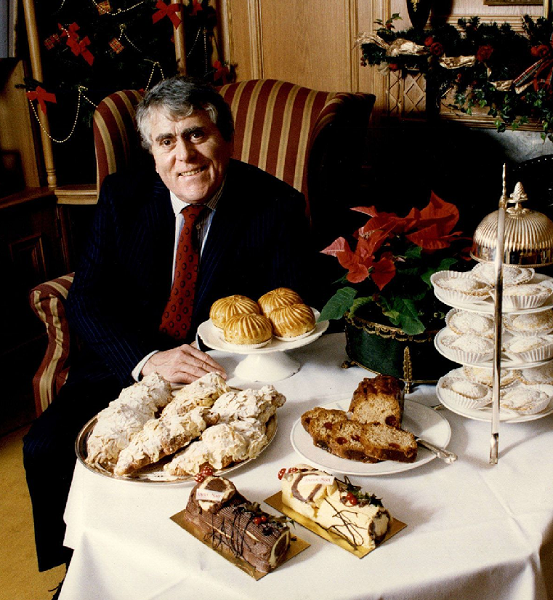 Two creative geniuses from different fields have died within days of each other recently. Pierre Cardin, one of the great and avant-garde fashion designers; and Albert Roux, the chef who along with his brother, brought classic French cuisine and Michelin stars to Britain.  Both were from poor families who apprenticed early on in their respective trade, rose up the ladder and, both with a head for business, made themselves standout successes.
Cardin was born 2 July 1922 2pm San Biagio di Callalta, Italy, worked with Jean Cocteau on theatre costumes, migrated to Dior and then independence. "My clothes aren't fun," he said, "they are worrying; it's like listening to contemporary music." His flair for branding established a new tradition in haute couture.
Albert Roux, 8 October 1935 5.30pm Semur-en-Brionnais, France, was the son of a pork butcher who left school at 14, trained with a pâtissier, served in the French Army in Algeria and came to England as the private chef for the Cazalets, friends of the Queen Mother. He was a notorious perfectionist with a strong head for business, and it was usually he rather than his brother Michel who negotiated deals for the Roux empire. He was a natural on TV shows, ran several restaurants and was retained as a consultant by airlines and hotels all over the world.
Cardin had a much-travelled and controlling 9th house Sun Pluto in Cancer square a Libra Moon. Cancer is often a fashion designer's sign and has a nose for public taste. A Libra Moon would attract him to elegance though his avant-garde creations were not always to everyone's taste. He had a 10th house Venus Neptune in Leo giving him artistic and design talent and it held a significant place in his chart being on one leg of a Yod in sextile to his Moon Jupiter and inconjunct a 5th house maverick Uranus, which last would give him his liking for wayout designs. His Mars in colourful Sagittarius was in his financial 2nd trine his Venus Neptune.
Roux had a hard-working 6th house Libra Sun, a controlling 4th house Pluto, Mars in Sagittarius in his financial 8th; and a maverick Aquarius Moon square Jupiter in money-magnet Scorpio. His Uranus was in his 1st.
There are strong similarities between them – both with Mars in a financial house; both with an Air Moon aspecting Jupiter; both with a standout Uranus, the torchbearer leading the way. And probably most importantly of all they both had Jupiter in aspect to Pluto giving them confidence and drive.
A world away from politics and a dash of glamour.