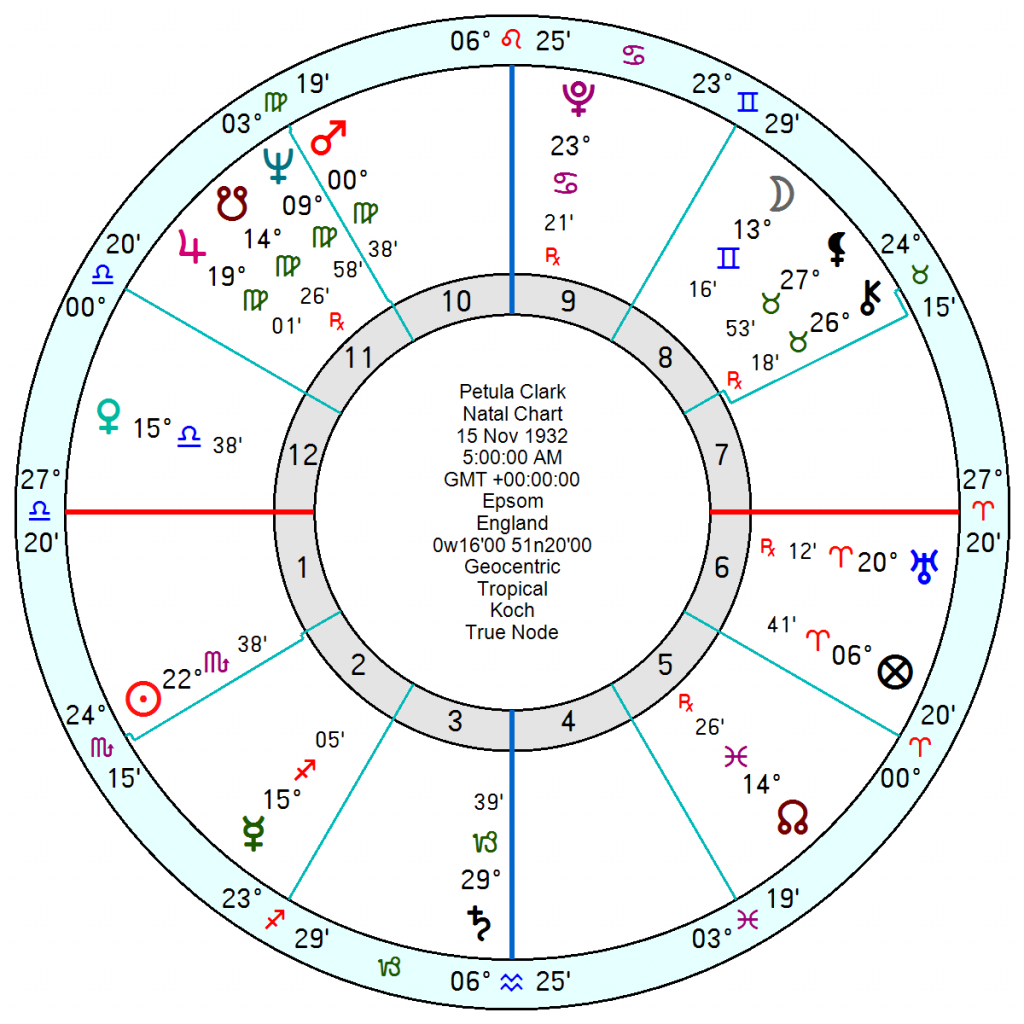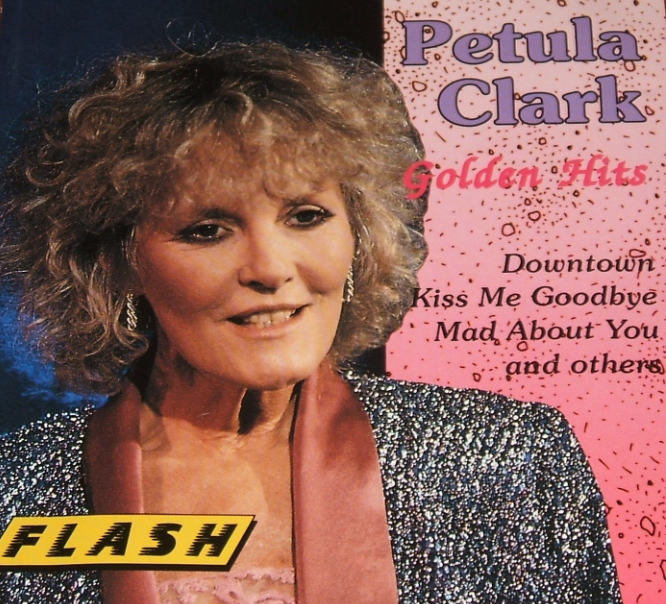 Petula Clark still going strong at 90 on stage singing her heart out in the musical Mary Poppins.
Born 15 November 1932 at 5am (unverified) in Epsom, England, she started her showbusiness career as a child entertainer on radio during the war and lived with her grandparents in Wales with no electricity or running water. She is of the stalwart Saturn in Capricorn opposition Pluto Depression generation which is square an inventive Uranus opposition Venus. Overflowing with initiative from her Cardinal Grand Cross she will have been relentlessly restless and always keen to start a new project.
Her enduring Scorpio Sun is trine Pluto. She also had the luck to be born with Jupiter and Neptune Mars in Virgo which has produced a fair few notables from 1932/33 including Joan Collins. Her Virgo planets square a changeable Gemini Moon which suit her to a life of constant variety and change. An 8th house Moon indicating grandparent nurturing would suggest the birth time might be about right.
  She has been married for over 60 years to a music business publicist though they seem to have drifted apart and she has admitted her guilt at leaving her three children as she travelled constantly for work.
A cheering example to all of us moving through our prime years .