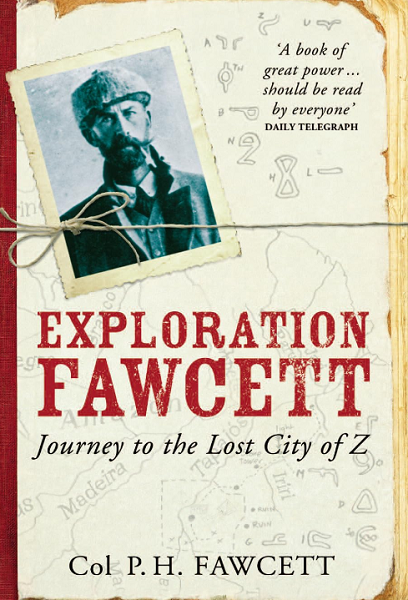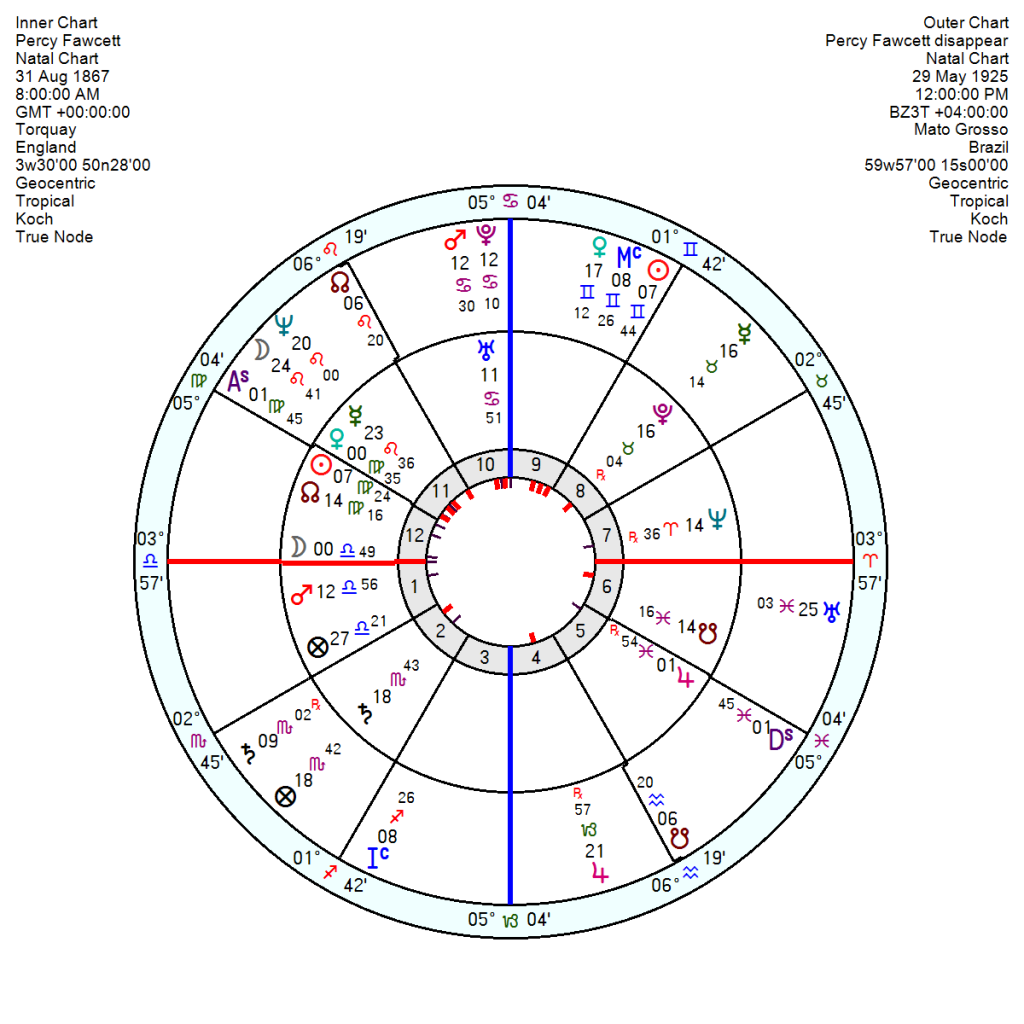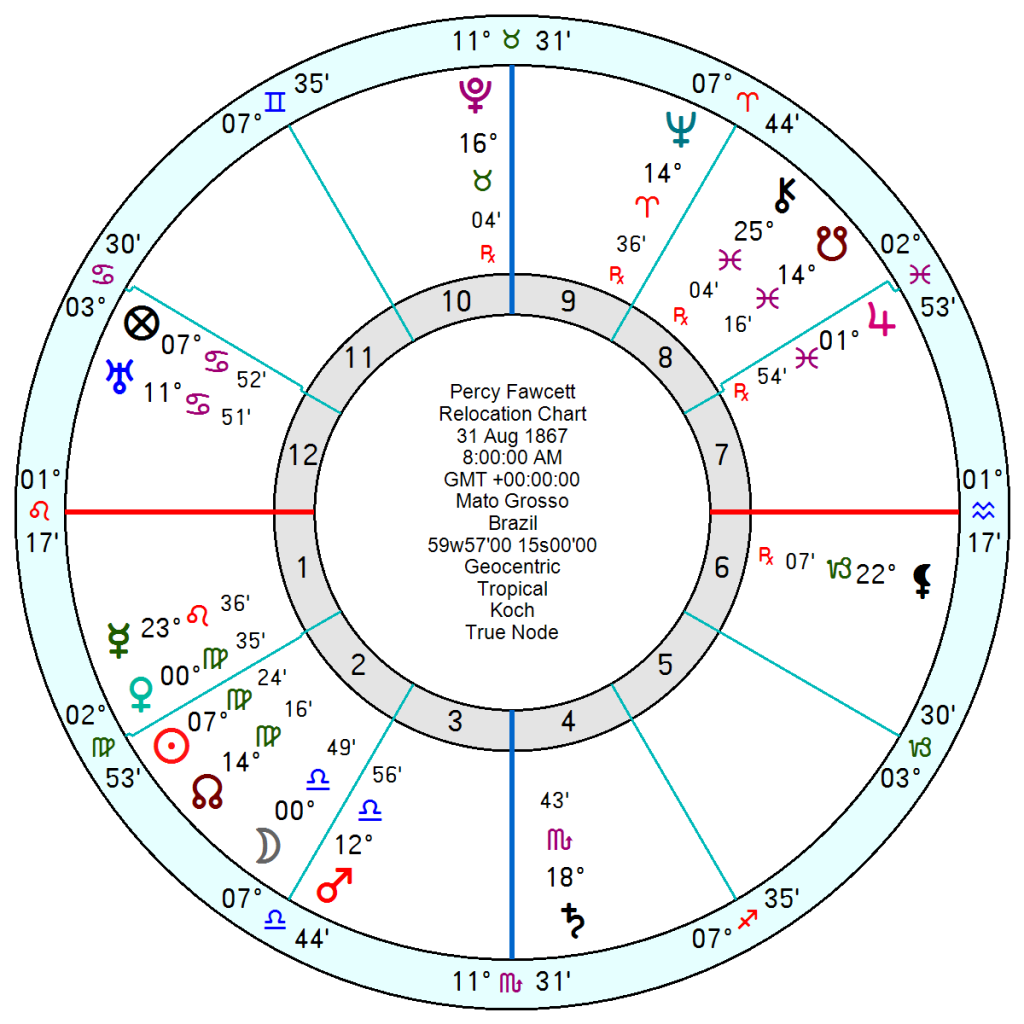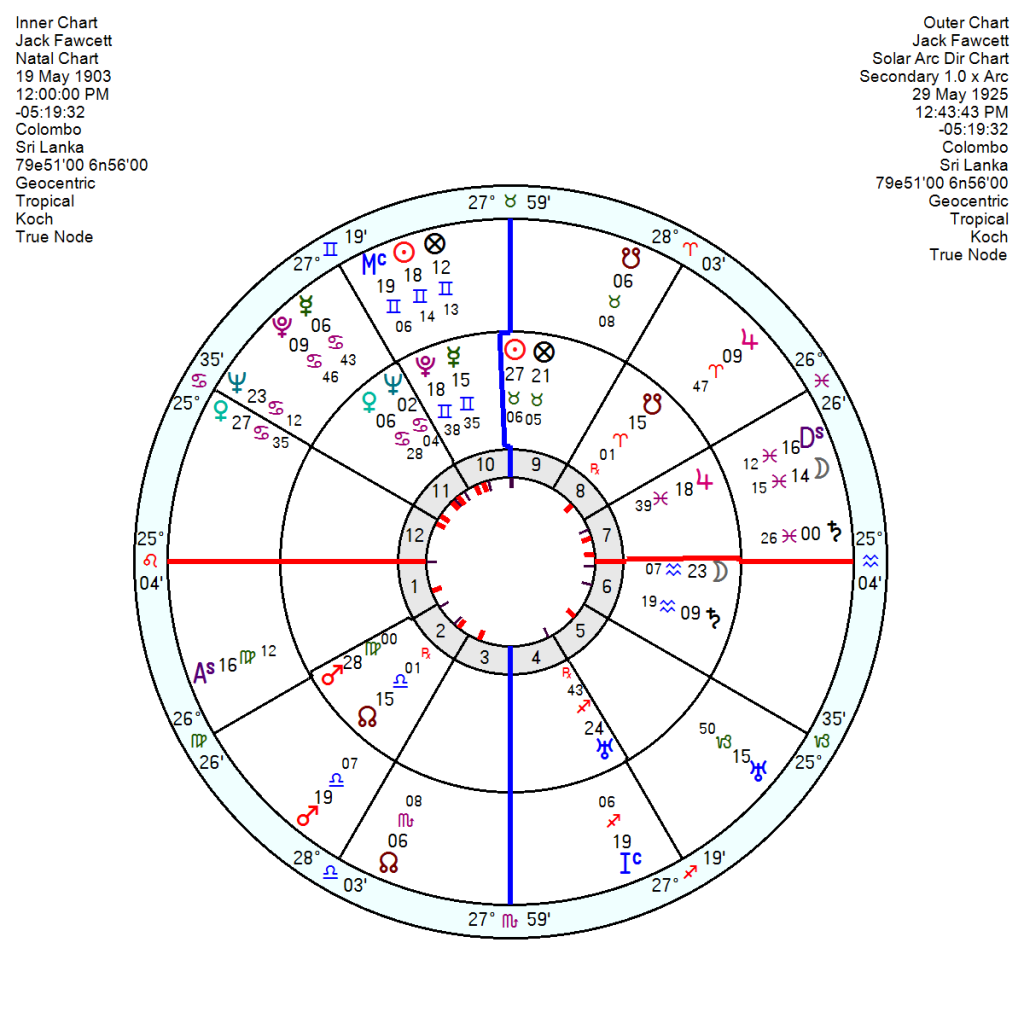 The mystery of the disappearance of explorer and archaeologist Percy Fawcett in an Amazonian jungle in 1925 led initially to tentative explanations of him being shot by Indians, killed by a jaguar or starved to death. Another bizarre reason has emerged recently which alludes to him being lured by a native she-god or spirit guide, leading him to plan a freedom commune in the jungle, based on a bizarre cult.
For once the astrology has relatively clear indications about his demise and even the location.
He was born 31 August 1867 at 8am Torquay, England, and served in the army in Hong Kong, Malta and Ceylon, worked in Africa in the British Secret Service pursuing his main interest of surveying and mapmaking. Along the way he became friends with authors Sir Henry Rider Haggard and Sir Arthur Conan Doyle; the latter used Fawcett's Amazonian field reports as inspiration for his novel The Lost World.
He went on several expeditions to South America from 1906 onwards, charting unexplored jungle; and developed an idea about a "lost city" of an ancient civilization somewhere in the Mato Grosso region of Brazil. On his second trip to find it in 1925 he disappeared along with his eldest son, Jack, and a friend.
  Percy Fawcett was a Sun, Venus in Virgo in the 12th in an expansive and confident opposition to Jupiter in Pisces. But his chart is marked by two key configurations.  One was an innovative/rebellious Uranus in his career 10th square Mars opposition Neptune, giving him a liking for thrills, excitement and a touch of glamour/publicity.  The other was an 8th house Pluto opposition Saturn in Scorpio making him beyond stubborn and enduring; as well as fascinated by exploring the furthest reaches of experience.
  He had been to Brazil several times but it was a risky area for him since it put his Pluto on his Midheaven, usually regarded as a location in which to be wary. All the usual Pluto issues tend to be raised on such a line – running into power struggles and opponents, facing danger. What would undoubtedly trigger high-risk/accident or misadventure was tr Pluto conjunct his natal Mars as well as his Solar Arc Pluto square his Mars exactly and reverberating round his explosive Mars Uranus Neptune T square. Tr Mercury was also exactly conjunct his Pluto on the day he disappeared.
It was a troubled area for him. Where before he had escaped life-threatening problems, this time destructive transits on his chart triggered a disaster. What made that period in his life even more stressed was that his two tricky configurations – Saturn opposition Pluto and his Mars Uranus Neptune T square had collided by Solar Arc directions – and that usually keys up a life changing crisis.
   Even his son Jack, 19 May 1903 (no birth time) had his Solar Arc sun conjunct his Pluto, SA Uranus square his North Node and Progressed Mars square his Neptune – all exact – when he disappeared – hugely pressured, wrong place wrong time and panic creating.
Jim Lewis is spot on in his Astrocartography book about Pluto Midheaven locations – a battle for personal autonomy and freedom from coercion, engaging in hero worship, anti-social behaviour which would all fit with his escape-to-Brazil cult idea. It also tends to bring situations of victimization 'by organized mobs.' Maybe the Indians got him after all.
Before anyone comments that wiki have a different August birthdate – this one works perfectly and comes from ADB.