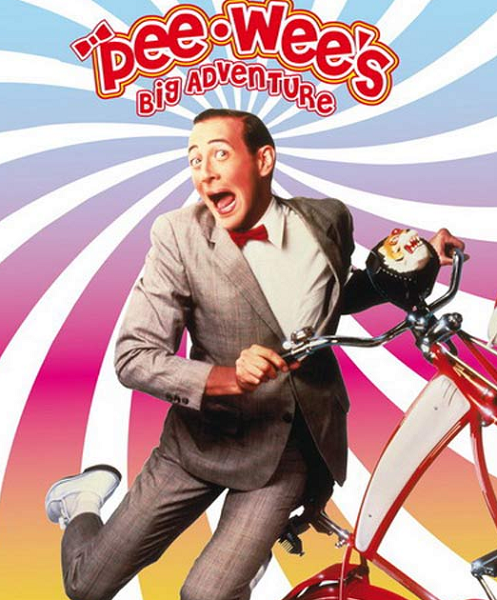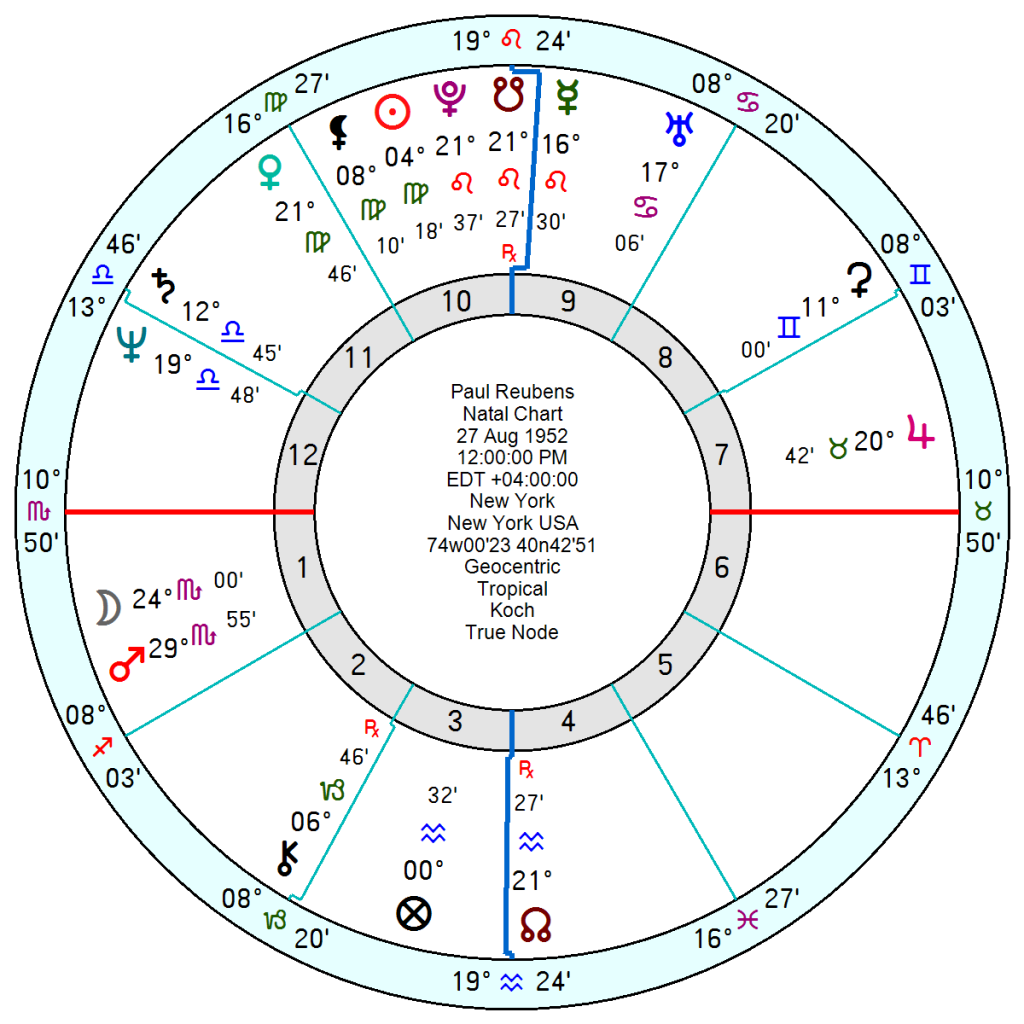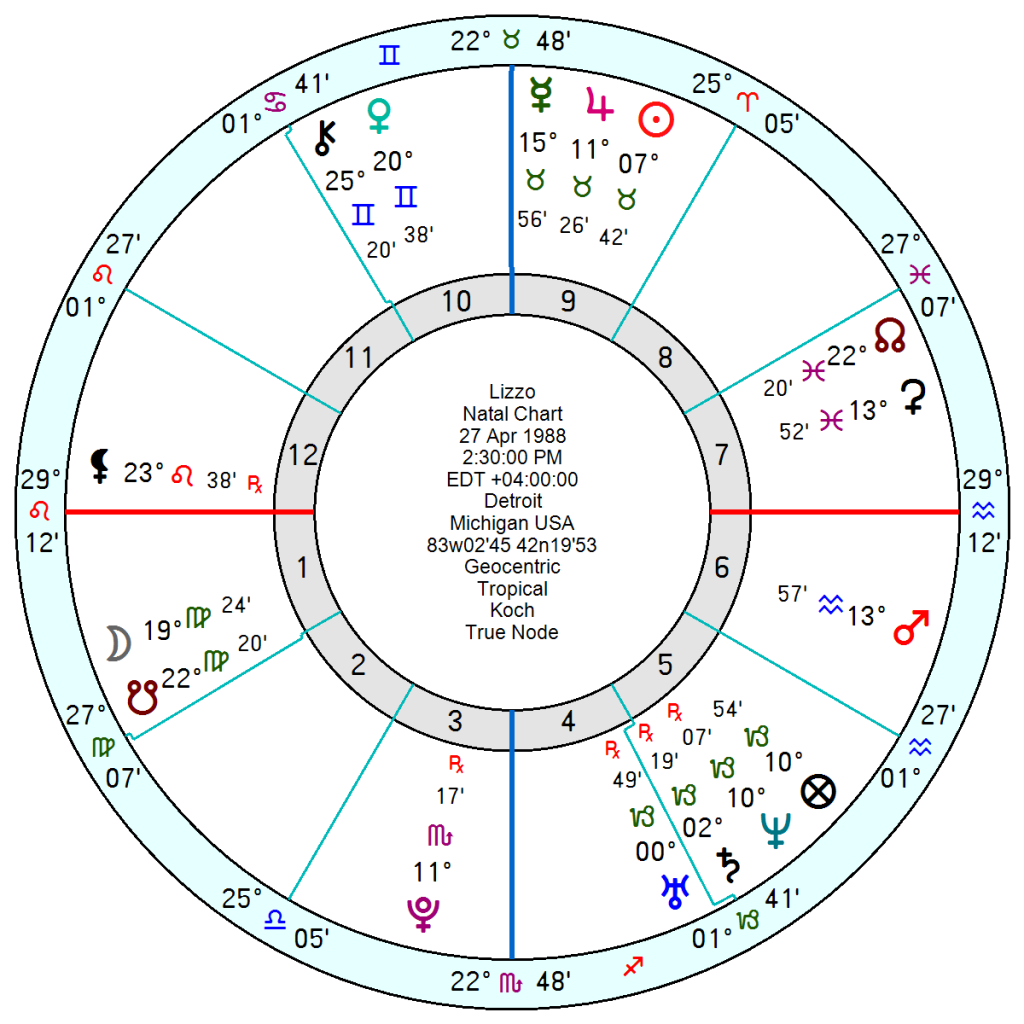 Comic actor Paul Reubens who created the much-loved children's character Pee-Wee Herman to great success in the 1980s found his career halted after an indecent exposure arrest in the early 1990s. That was followed a few years later with a child pornography charge. He claimed he was an erotica collector – and had a stash films and magazines, as well as a sizable collection of mostly homosexual vintage erotica. Afterwards he could not be in the company of minors without the permission of their parent or legal guardians. He did return in 2010 for a Broadway revival and was resurrected in the 2016 Netflix movie Pee-wee's Big Holiday.
He was born 27 August 1952 in New York with his father having flown for Britain's Royal Air Force, the U.S. Army Air Forces in World War II, and later became a founding pilot of the Israeli Air Force during the 1948 Arab–Israeli War.
Paul Reubens had a Virgo Sun but his chart was dominated by Pluto conjunct South Node in Leo square Jupiter in Taurus opposition a Scorpio Moon and Mars. He was a powerhouse of confidence and determination, driven by anger and the need to stay in control, emotionally intense. He also had the Neptune Saturn conjunction in Libra square Uranus of the time – creative, highly-strung, determined.
  By bizarre coincidence his chart bears some similarities to pop star Lizzo, who is presently being sued by three of her former dancers over claims including sexual, religious and racial harassment, discrimination, assault, false imprisonment. Born 27 April 1988 2.30pm Detroit, Michigan, she has a Taurus Sun conjunct Jupiter opposition Pluto square Mars in Aquarius – determined, overly confident, pushy, angry.  She also has a Saturn Neptune conjunction tied into Uranus.
  Mind you she was born eight days before Adele who has the same Sun Jupiter opposition Pluto square Mars T square – so it can be lived out in different ways.
The creative temperament and quirks tend to go hand in hand.