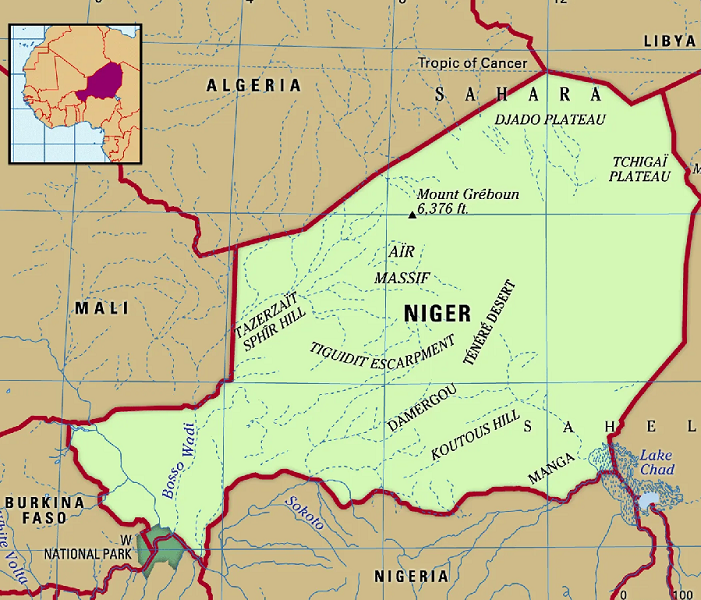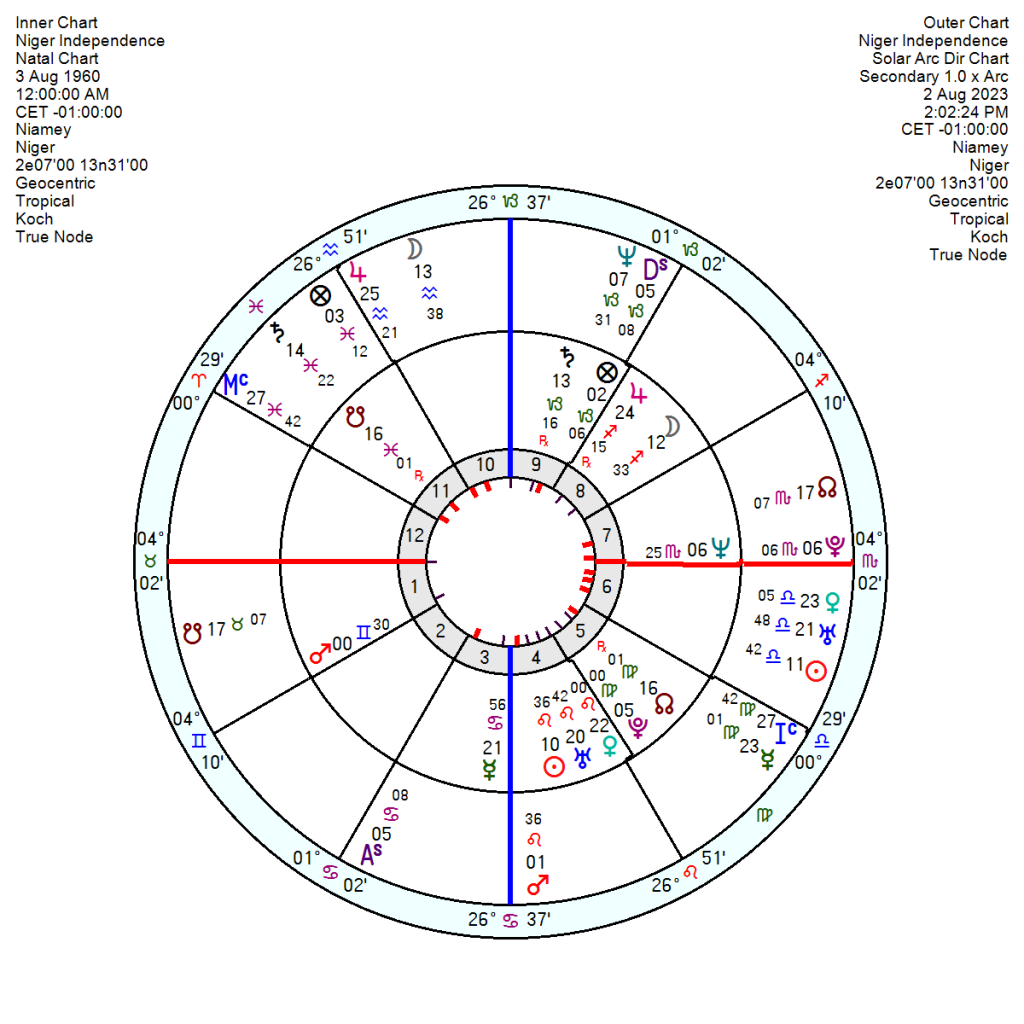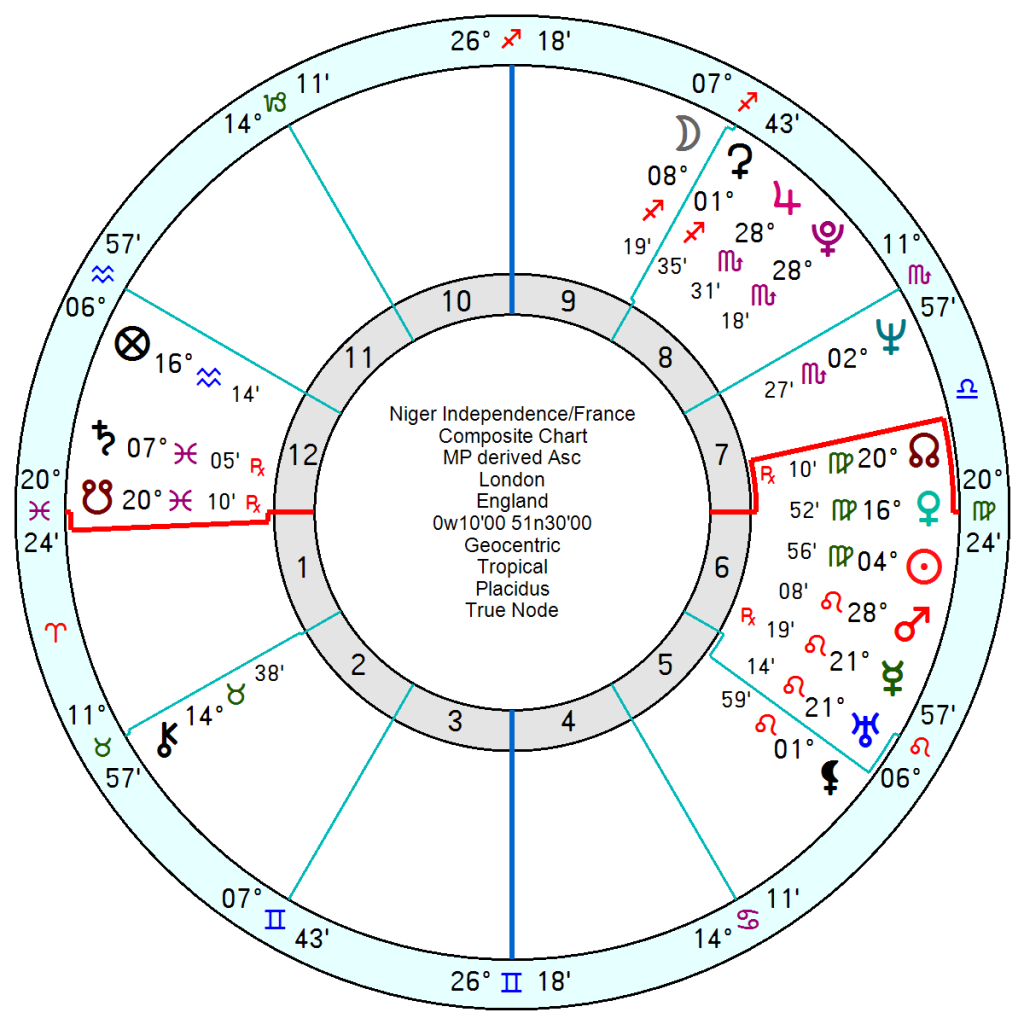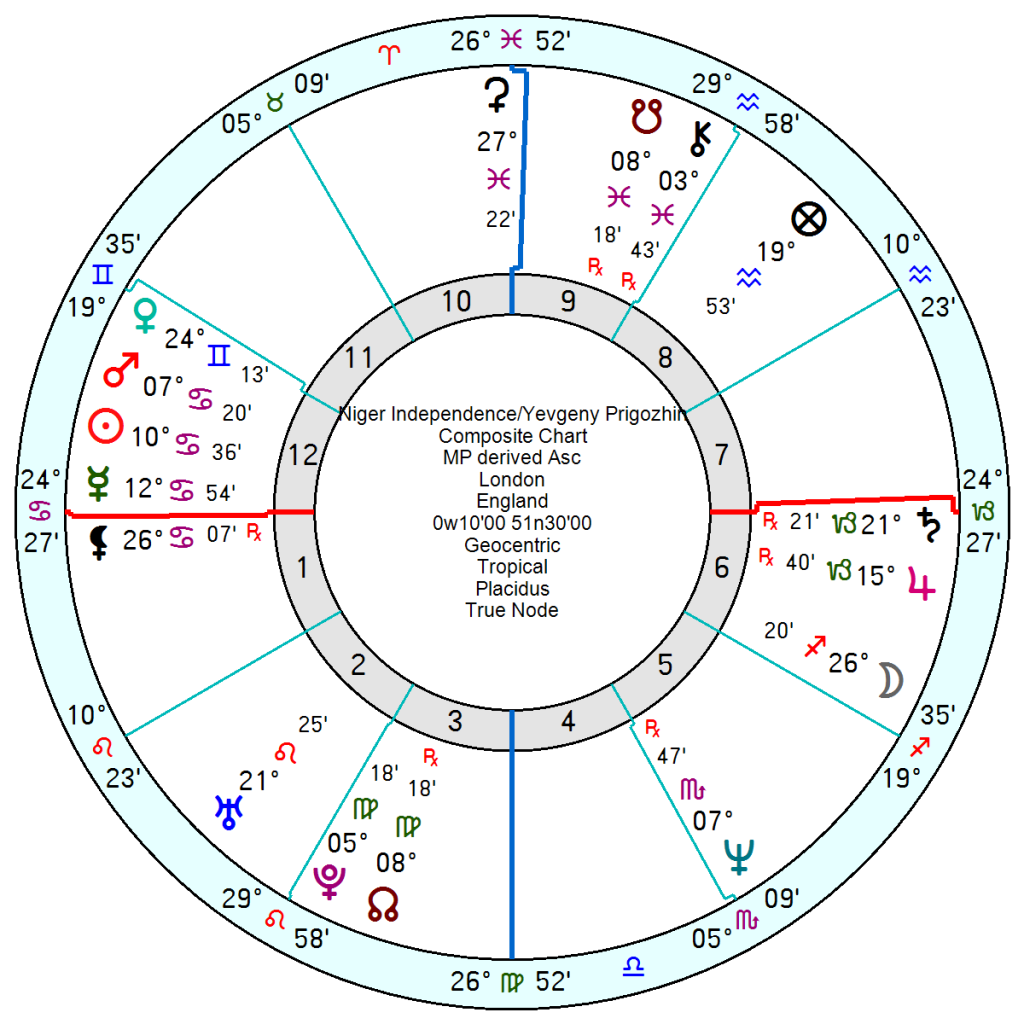 Niger, one of the poorest countries in the world, has had yet another military coup to add to its turbulent and constantly changing political history since taking independence from the French on 3 August 1960. The largest landlocked country in Africa, it exports uranium, but faces challenges to development due to its position, desert terrain, low literacy rate, jihadist insurgencies and the world's highest fertility rates. Prigozhin's Wagner Group has been active within its borders and welcomed the coup, though the Kremlin expressed concern.
Niger is the second largest supplier of natural uranium to the EU, which is needed to fuel its nuclear power reactors. An EU spokesman said the bloc had enough uranium inventories for three years in the event of Niger cutting off supplies. In that time they could diversify to production sites in Canada, Australia and Namibia and elsewhere.
 The Niger independence chart does suggest a fairly cataclysmic year with a raft of challenging influences. Tr Pluto is trine the Mars with tr Saturn opposition the Pluto and square Mars. There is a confused/devastating Solar Arc Pluto conjunct Neptune this year as well. And a rebellious tr Uranus square Uranus and Venus.  Tr Pluto is also just starting to move across the 10th house hinting that a dictatorial government is more than likely for the decade plus ahead.
Despite being a former French colony there were until recently ties to their colonial overlords, having a currency that was pegged to the euro and they banked half of their foreign exchange reserves with the French Treasury. In 2020 French National Assembly agreed to end French engagement, including the foreign reserve deposit requirements.
The relationship chart between Niger and France looks set to be on an exceptionally bumpy road ahead with a separating tr Saturn conjunct the composite Saturn and opposition Sun this year. Plus a run of explosive, disruptive Uranus transits to the composite Uranus, Mercury this year and Mars square Jupiter Pluto in 2025.
Prigozhin's relationship chart with Niger looks well-stitched together.