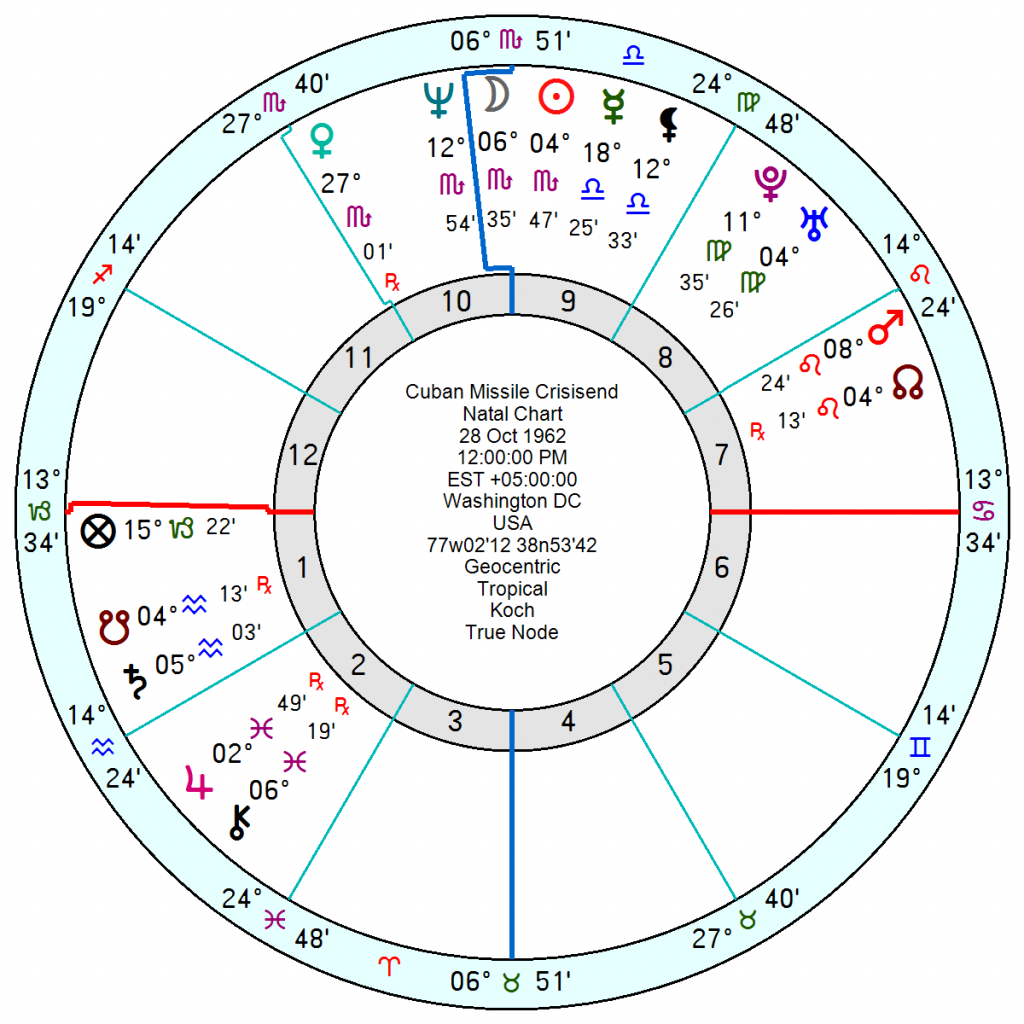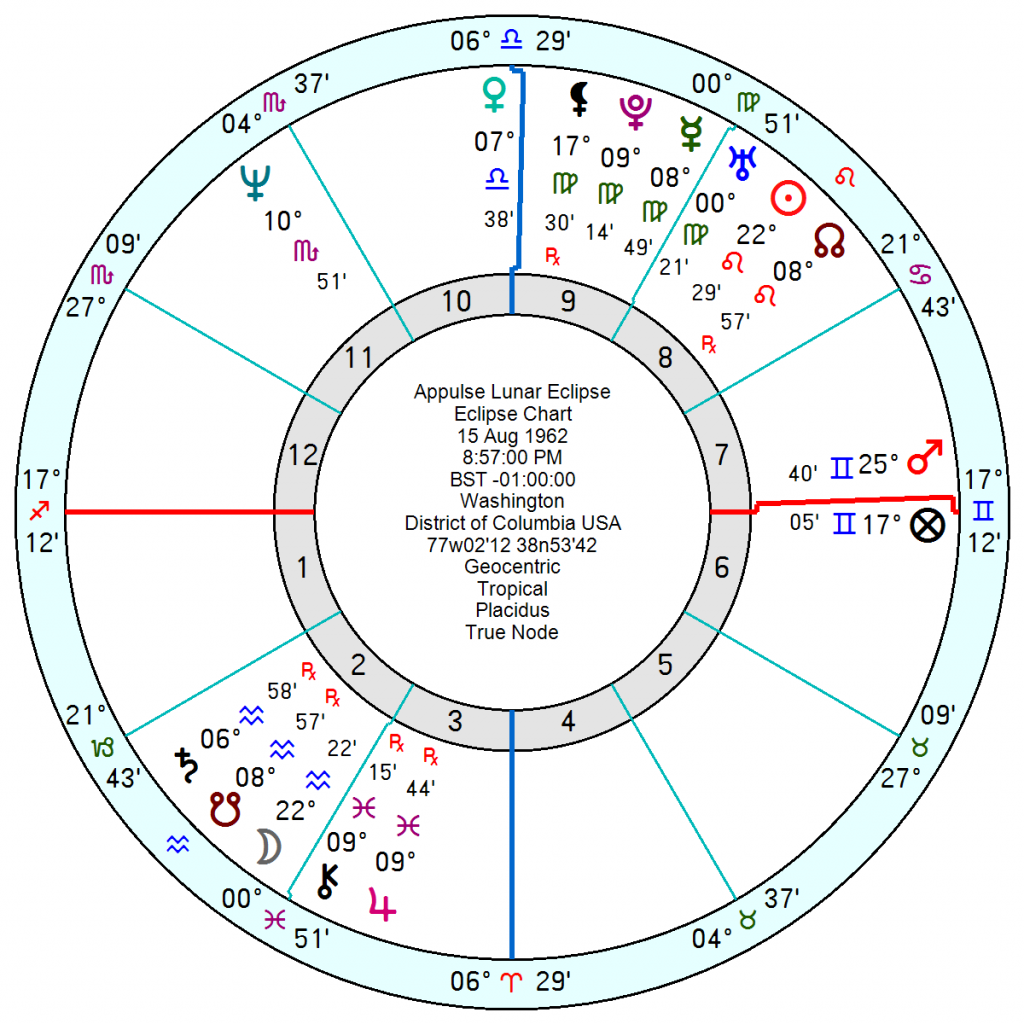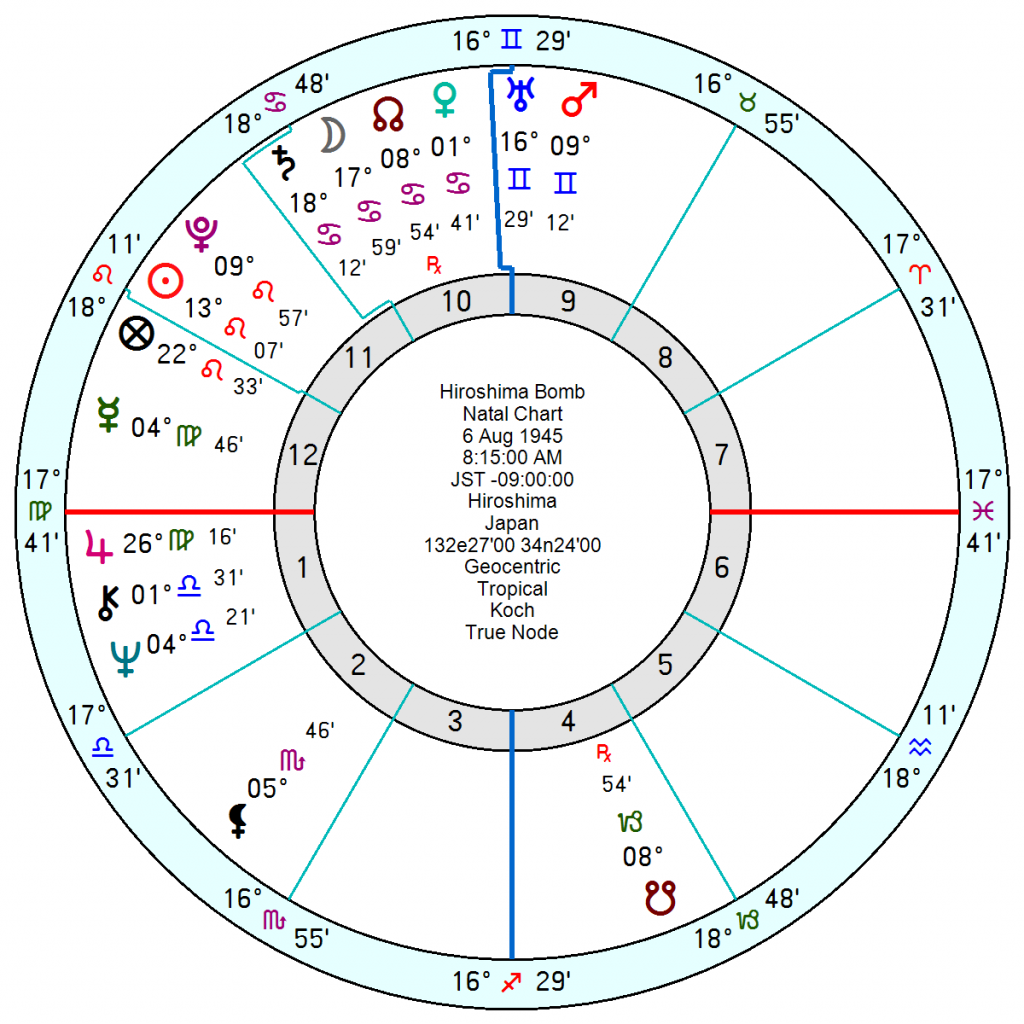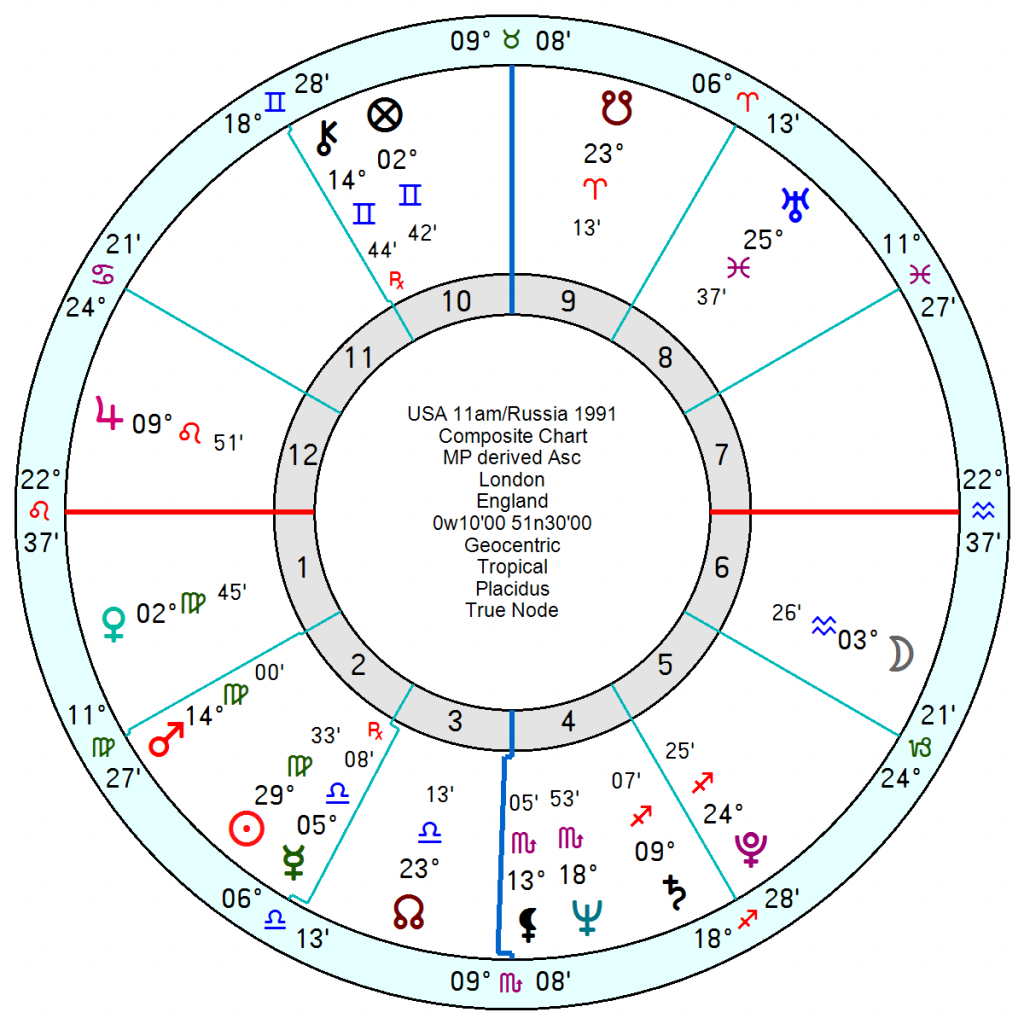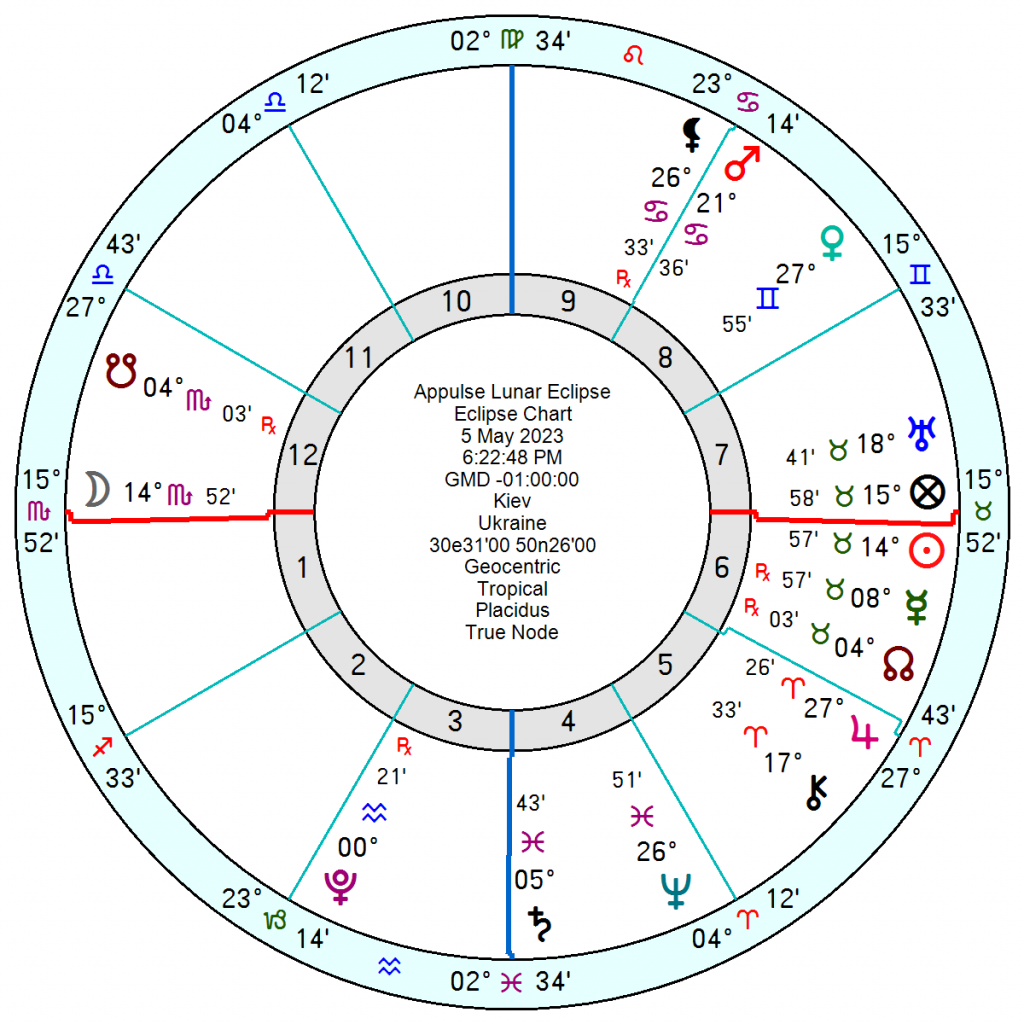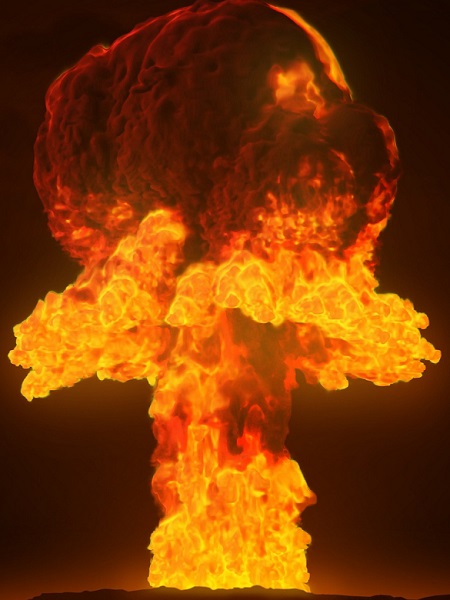 The risk of a nuclear "Armageddon" is at its highest level since the 1962 Cuban Missile Crisis according to Joe Biden after Russia suffered continuing setbacks in Ukraine. Despite Moscow's nuclear hints, there have been no signs of an imminent preparation to use a nuclear weapon. But the red flags are going up of future risks if Putin keeps failing.
 The Cuban missile crisis ended on 28 October 1962 after a standoff between Nikita Krushchev and JFK. It sparked off on October 16th when tr Jupiter in Pisces opposed Uranus Pluto in Virgo (not exact) and Mars and North Node in Leo opposed Saturn in Aquarius. Jupiter Pluto is power-struggling and into oneupmanship, who-blinks-first strategies – and Mars Saturn is military and destructive.
There was little showing on the USA/Russia 1917 relationship chart. The previous Lunar Eclipse of August 1962 had the Jupiter opposition Pluto exact.
The Hiroshima nuclear bomb, 8 August 1945 8.15 am Japan happened with an explosive Mars Uranus in Gemini in a heavy sextile to Pluto Sun in Leo and trine Neptune. Neptune Pluto would be what I expect and Uranus Neptune is also devastation/disaster prone. Despite the easy aspects the three outer planets were aspecting Mars which does point (none too clearly admittedly) to an event of considerable magnitude.
This time round the USA/Russia 1917 chart is showing signs of aggravation through till late 2023. The USA/Russia 8 December 1991 relationship chart is agitated at the moment into early 2023 with the paranoid/high-anxiety tr Saturn square tr Uranus hitting the composite Neptune at 18 degrees Scorpio. And further on is sinking under mistrust, panic and confusion until 2025.
Both Solar Eclipses in 2023 in April and October have Pluto overtones, especially the October one – 'immense power, anger and force'. The May 2023 Lunar Eclipse set for Kiev has the brutal, ruthless Pluto widely opposition Mars square Jupiter so could see an event of considerable potency; with Uranus back at 18 degrees conjunct the Sun on the Descendant.
  All straws in the wind and inconclusive but the Eclipses in 2023 look discouragingly stressful as does this month's.