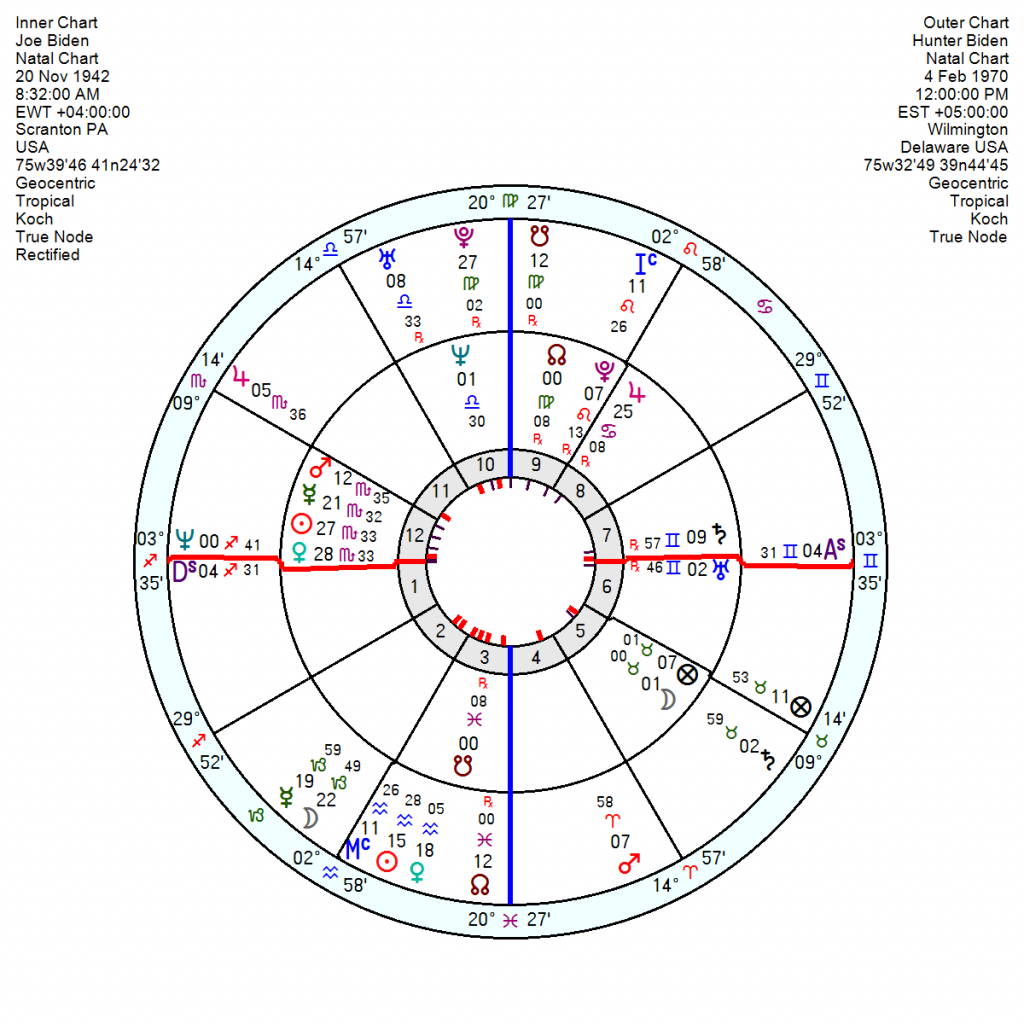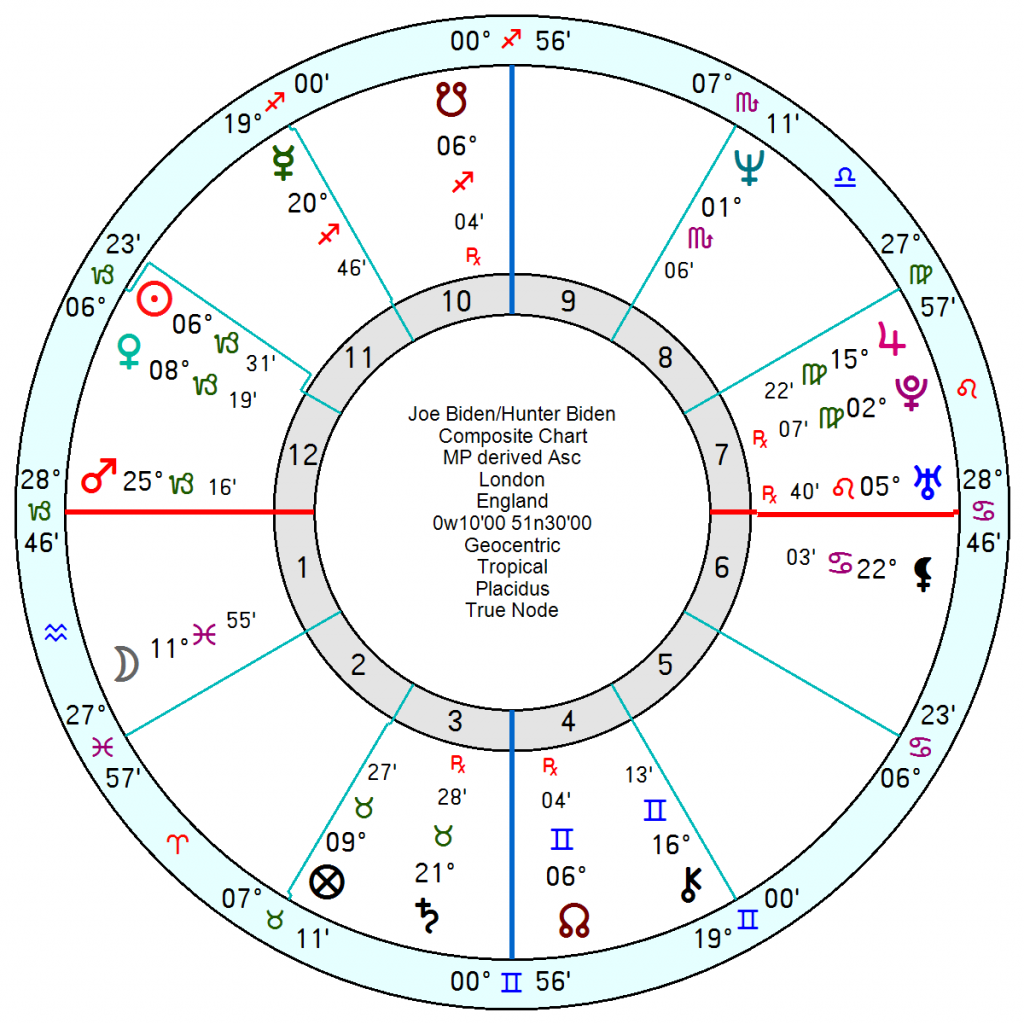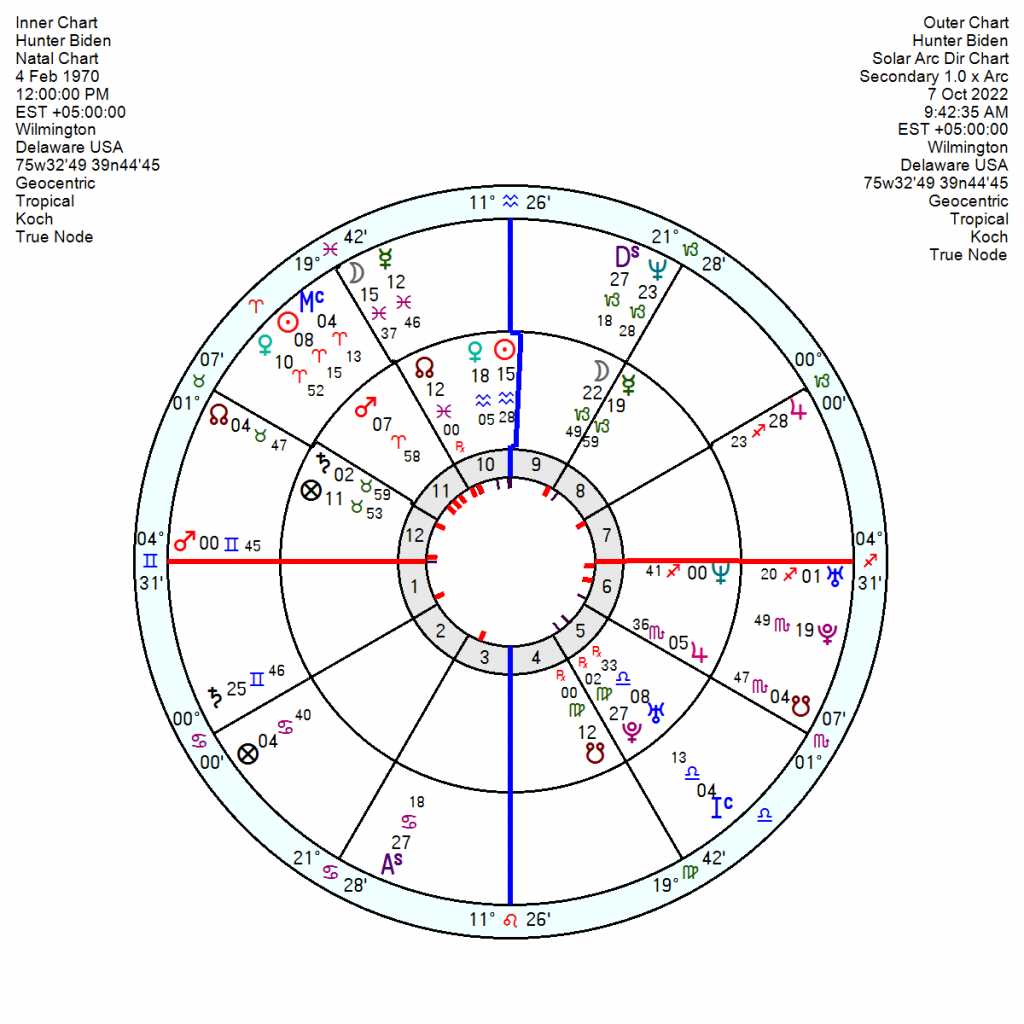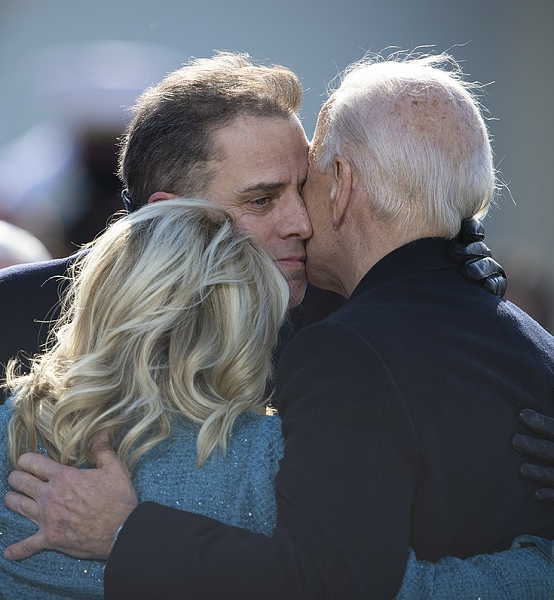 A federal investigation into Hunter Biden has concluded there is enough evidence to criminally charge him with tax crimes and lying about his drug use when he bought a handgun in 2018 according to reports. The US attorney in Delaware, a Trump appointee, has not yet decided whether to file criminal charges in the case.
Biden's lawyers believe the leak about a possible prosecution was motivated by "frustration inside the FBI over the time it is taking prosecutors to deliberate over this case." Hunter Biden confirmed he was under investigation for tax-related issues in 2020. His business dealings and consultancies in Ukraine and China have attracted political scrutiny and questions about the ethics of his connections to foreign businesses given his father's political influence.
See previous post June 4 2022.
  What is of key interest astrologically is that the Scorpio Solar Eclipse late this month will oppose Joe Biden's Taurus Moon in his 5th house of children. The timing is uncanny. Eclipses opposing the Moon usher in a testing few months where personal relationships are concerned, with heavy emotional involvement. Pulling away from old patterns is essential and if not volunteered for tends to be forced on the individual through an external crisis. In 2024/25 tr Pluto will square Joe B's Moon for a challenging and can-be-anguished time.
Hunter is clearly a blind spot for Joe. Hunter's Neptune is conjunct Joe's Ascendant so he'll smokescreen his father and with H's Pluto in Joe's 10th he'll control him. But the potential for Hunter to undermine Joe's image and cause damage in his career is built into their relationship.
Their relationship chart has Neptunian overtones (shades of the Queen and Andrew); in this case with a composite Sun Venus sextile Neptune trine Pluto.
Jill Biden is less persuaded by Hunter with her Pluto opposition his Aquarius Sun and Venus; and her Saturn conjunct his Pluto. Their relationship chart is cool and edgy.
Hunter, 4 February 1970 no birth time, has the tr Saturn square tr Uranus exactly in hard aspect to is Venus in Aquarius now; with a panicky-failure Solar Arc Mars opposition his Neptune; and a Progressed Mars in a car-crash-collision with his Sun around now as well. Quite an upset with more jolts and jangles through till early 2023 and Neptunian swamps through 2023 and 2024.