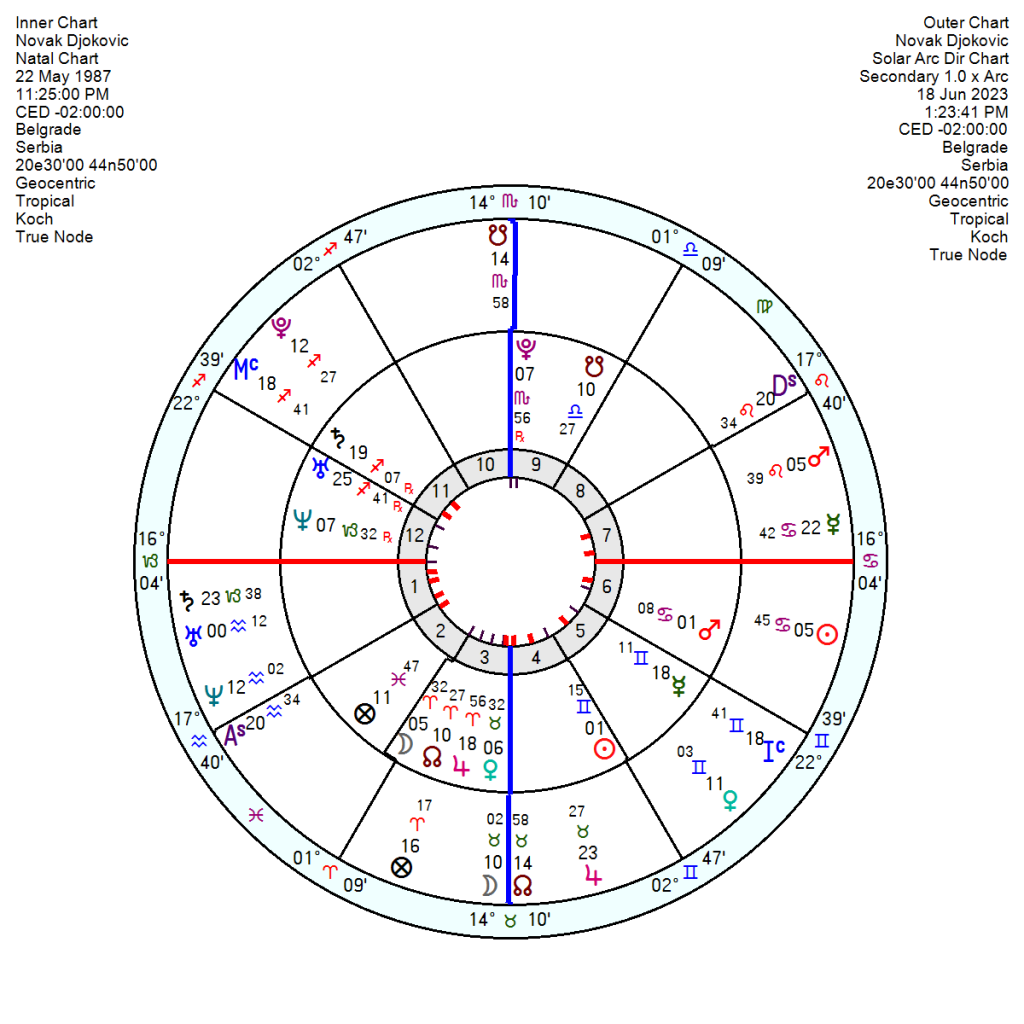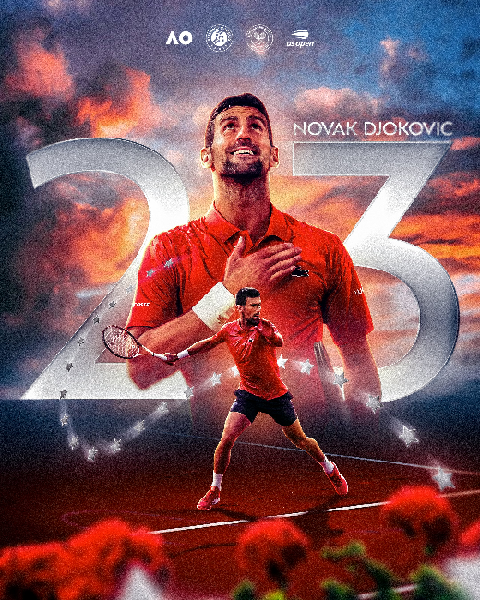 Serbian tennis player Novak Djokovic, having made history by winning an all-time record of 23 men's Grand Slam singles titles says he has no intention of retiring yet. He started playing aged four and has not stopped since, moving to Germany as a teenager to continue training and then stepping into 20 years of winning – a record ten Australian Open titles, 94 singles titles, a record 38 Masters titles and is the only man in tennis history to be the reigning champion of the four majors at once across three different surfaces.
  Born 22 May 1987 11.25pm Belgrade, Serbia, his Sun Gemini sits in his sporting 5th house and is sextile a go-ahead Aries Moon, with both inconjunct Pluto in Scorpio.  A focal point Yod Pluto is emotionally intense, enormously powerful, can be manipulative but has obviously been harnessed to channel his obsessive sporting ambitions. His Pluto is also in an ultra-determined trine to a hard-working 6th house Mars in excitable Cancer.
His Mars is also opposition a 12th house Neptune squaring onto his Moon conjunct North Node. A T Square focal point Moon is both sensitive and defensive emotionally, and well-designed to work in the public eye. His 3rd house Jupiter in upfront Aries and Venus in Taurus make him an amiable and charming communicator. Though he is not an easy personality. Known as mentally tough, his controlling Pluto will hold together his underlying anxieties.
He may have no wish to retire but with tr Saturn moving through his First Quadrant he will start to ease back and his Solar Arc Midheaven conjunct his Saturn in 2024 (birth time being exactly accurate) may see him revising his plans.