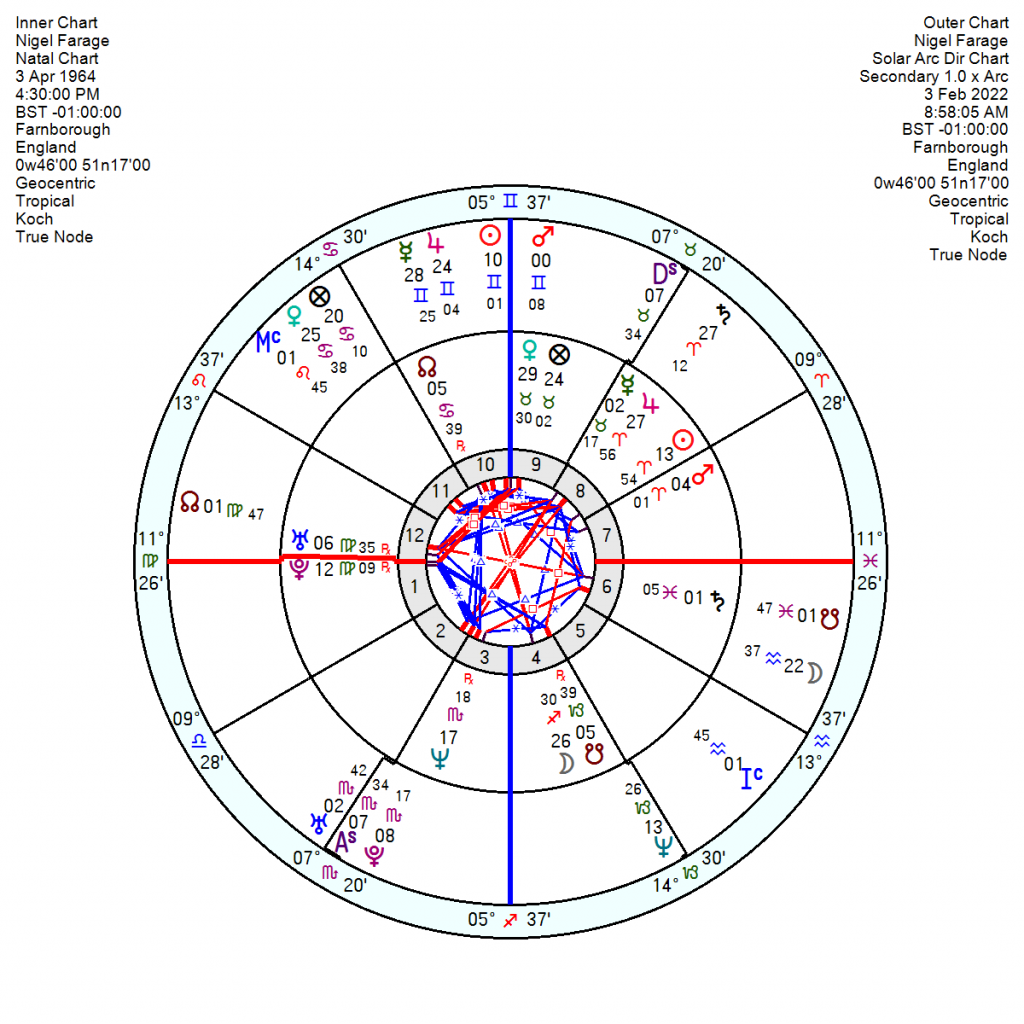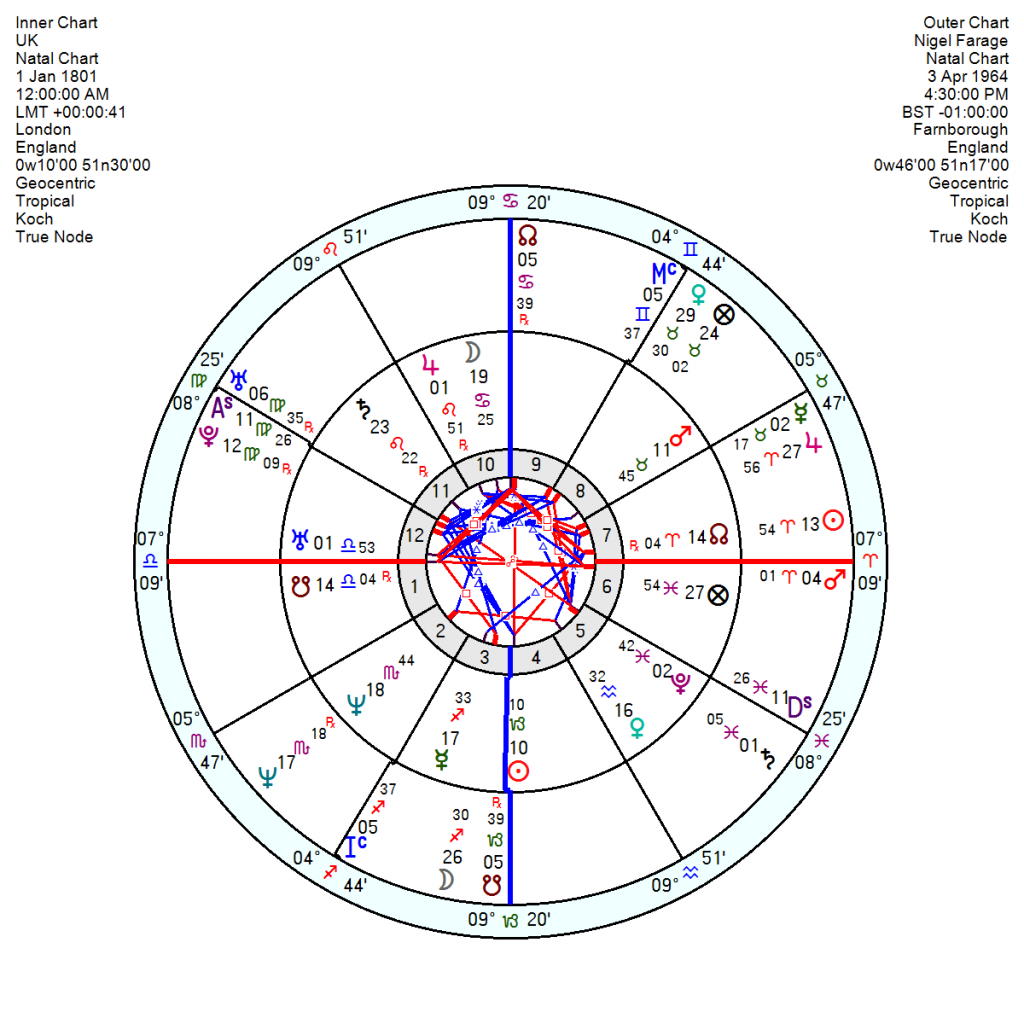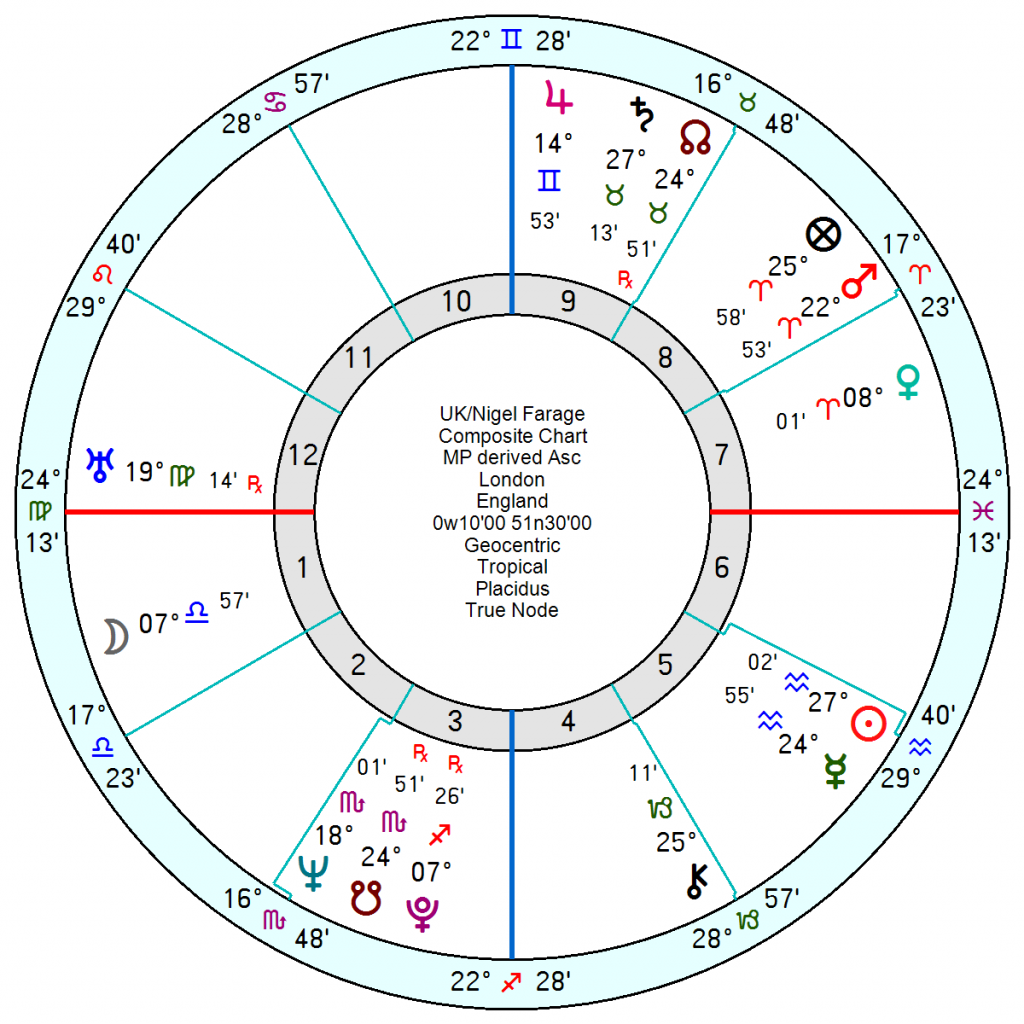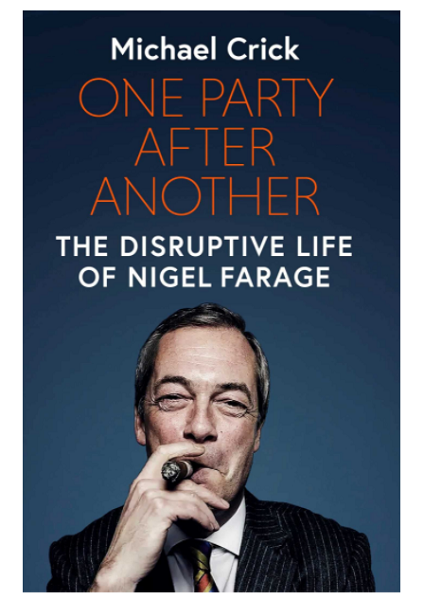 Love him or loathe him Nigel Farage is a pivotal figure in UK politics, without whom Brexit would not have happened. A new biography by Michael Crick sets out his life and the events which led to the most seismic event in decades. Although an outsider he was right man in the right place aided by luck to propel the Euro-sceptic momentum towards a referendum.
Robert Shrimsley in an FT review remarks: "For all his skills, Farage is rarely close to the real action. He operated in his own pool, effective when the ripples reached others but always swimming apart from those in power." And he described him as being like a character in a novel "neither hero nor heroine, confidante nor villain, but who is nonetheless essential to the denouement of the story. Perhaps this is Farage: a gifted, ruthless, mercurial and sometimes reptilian figure who was key to getting the teams on the pitch but had to watch the match being decided by others."
Born 3 April 1964 4.30pm Farnborough, England, he combines the rebellious chaos of the Uranus Pluto opposition Saturn – along with a rumbustious Mars in assertive Aries and an Aries Sun and Jupiter in his intense 8th house. His Jupiter trine a Sagittarius Moon would give him dollops of undeserved luck – according to Crick that came from the 1997 death of Sir James Goldsmith which finished off the Referendum Party allowing UKIP to rise; and Tony Blair's decision to agree to a new and proportional electoral system for the UK's European parliamentary elections which allowed Ukip its only major electoral breakthroughs and Farage's access to the broadcast media.
 What is significant about his chart vis a vis the UK are two things. One is his Aries Sun conjunct the UK 7th house Aries North Node which was keyed up over the Brexit vote by tr Uranus in Aries in the run up and tr Pluto square in 2016. An Aries North Node has lessons to learn about being independent. The other, which Boris also shares, is his Saturn in Pisces conjunct the UK Pluto, which was also marked around the time of Brexit. In synastry, one person's Saturn on the other's Pluto can indicate large scale ventures undertaken together or mutual suspicion and political intrigues. Farage's Neptune was also conjunct the UK's Solar Arc North node in 2016.
Farage's relationship chart with the UK has – surprise surprise – a stressed and fated Yod of Uranus sextile Neptune inconjunct Mars; with a downbeat Sun Mercury square Saturn North Node – and the composite North Node conjunct Algol. He was definitely a catalyst for change for good or for ill.
His lucky Jupiter is getting a boost from tr Pluto square from this month on and off till late 2023, which will send him into a confidence overdrive but that can backfire. Everything else on his chart looks either deflated, on a downhill slide or downright calamitous for the next three years with undermining tr Neptune conjunct his Sun/Saturn and square his Mars/Pluto and then Sun/Uranus midpoints; with a couple of car-crash Solar Arcs late this year into 2023; followed by a devastating tr Pluto conjunct his Sun/Neptune in 2023/24. So nothing going quite to plan.
[ The leading pro-Brexit Tories Rees Moog, Steve Baker and journalist Daniel Hannan have much the same mix of Jupiterian luck and confidence over the next two years alongside a few sinkholes – though less disastrous than for Farage. Apart from Rees Mogg walking into a considerable setback within months as his Solar Arc Mars squares his Saturn.]