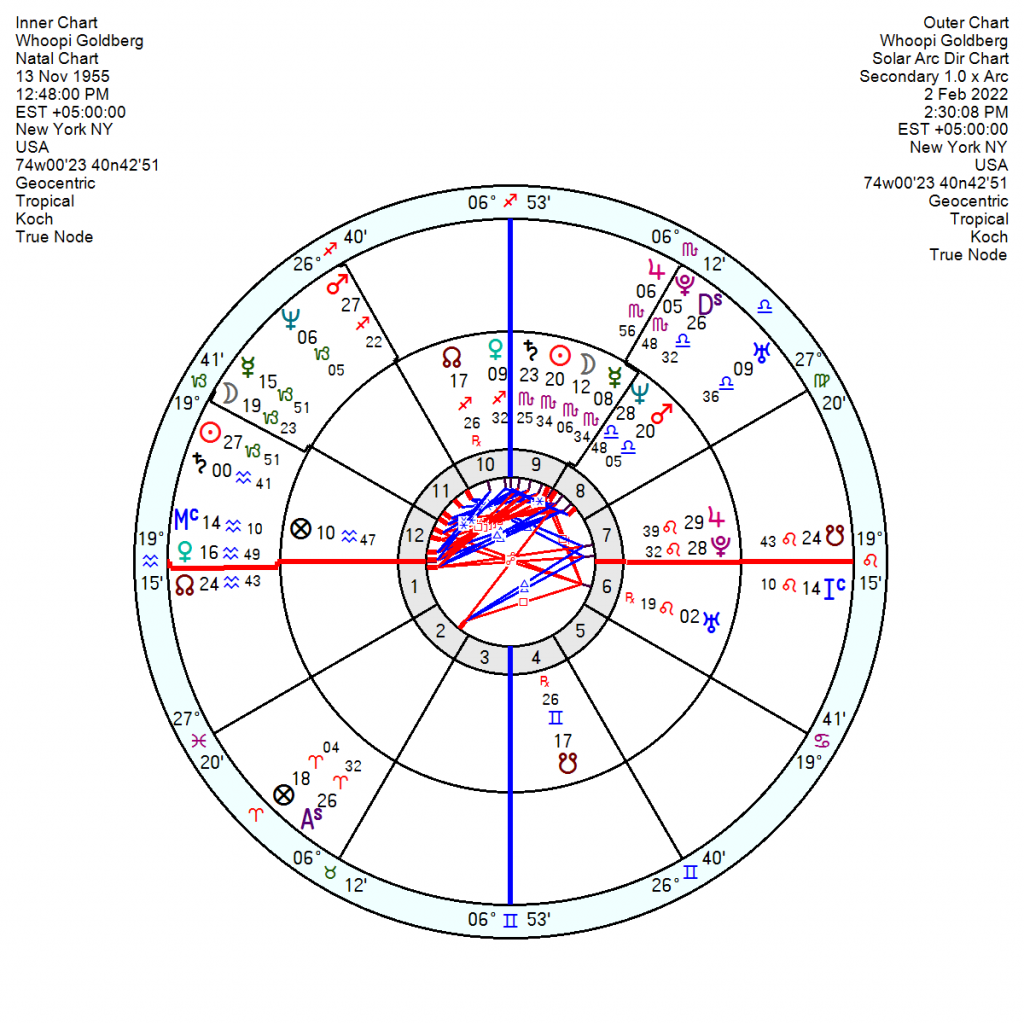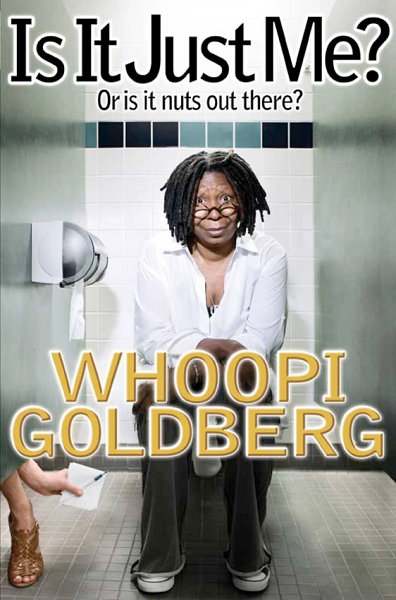 Whoopi Goldberg, the American actor (her choice), comedian and TV presenter, has put her foot in it again, with an ill-chosen comment about the Holocaust, which has had her suspended from her chat show The View for two weeks. She has had an award-strewn career for films and on stage. But also a track record of defending the indefensible – Bill Cosby, Roman Polanski, Mel Gibson – before having to backtrack.
Born 13 November 1955 12.48pm New York, she has a heavily populated, opinionated 9th house with her Scorpio Sun, Saturn, Moon and Mercury there. She has a super-confident if a touch over-pushy Jupiter Pluto in Leo in her 7th square her Sun Saturn so she does come on strong; and her Mercury is also in an outspoken (blurt it out) square to Uranus. Her Uranus is also trine a charming Venus in colourful Sagittarius in her 10th. Plus she has a driven-by-unconscious-forces Mars Neptune in her 8th.
  She looks rattled at the moment with tr Saturn just over the square to her Moon and tr Uranus heading for a final unsettling opposition to her Moon in March. Then she has the downbeat tr Saturn square her Sun, on and off all year, as it criss-crosses her Ascendant into her lower profile First Quadrant for some years to come. Plus there is an enthusiasm-dampening tr Saturn opposition her Jupiter Pluto conjunction early next year. Not to mention the Scorpio and Taurus Eclipses will rattle her Mercury, Moon, Sun and Saturn in 2022/23 which will brew up a few more challenges.
Her Neptune is also spreading confusion around as tr Pluto squares it from this March, on and off till late 2023; and in 2023 her Solar Arc Sun squares her Neptune as well. So muddles and indecision, partly perhaps over financial matters but also affecting other areas. She is moving into a less successful few years ahead though it may take a while to kick in.
Not her favourite year or two, for sure.