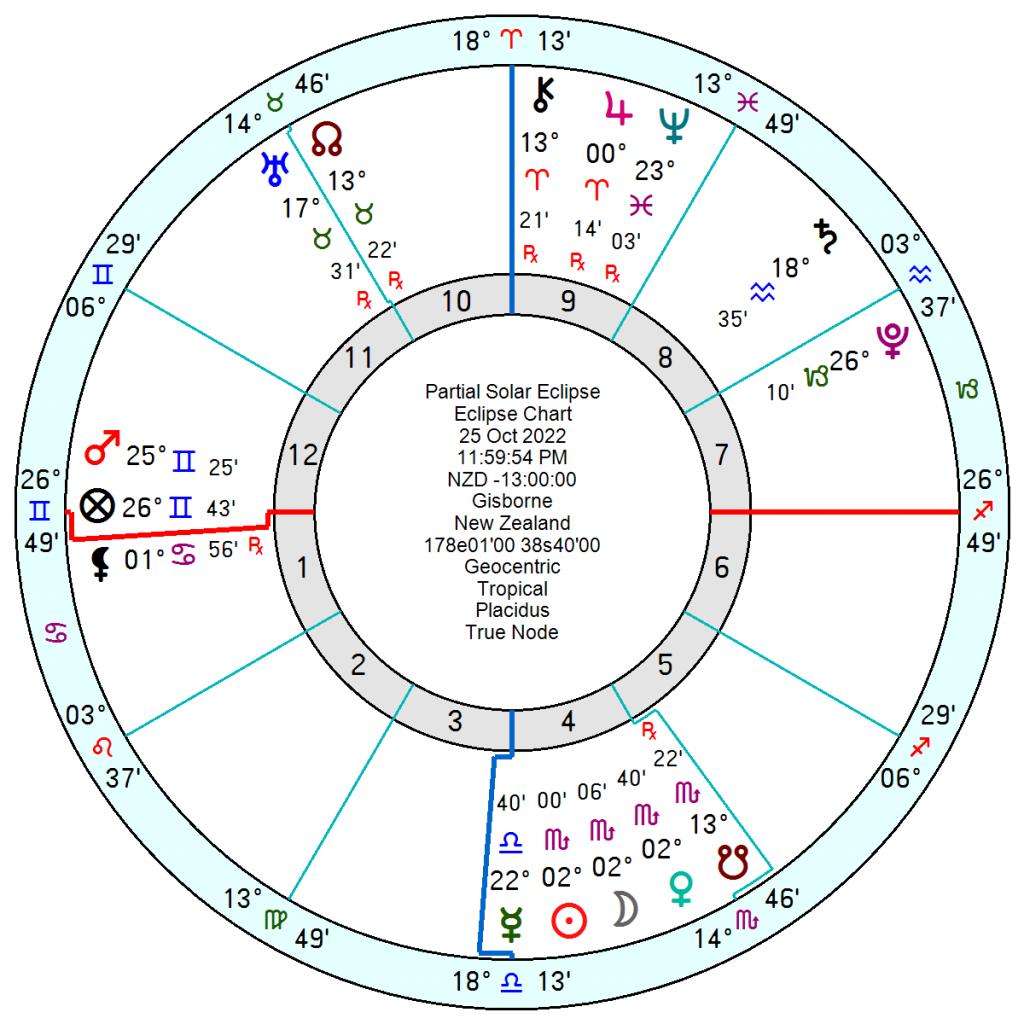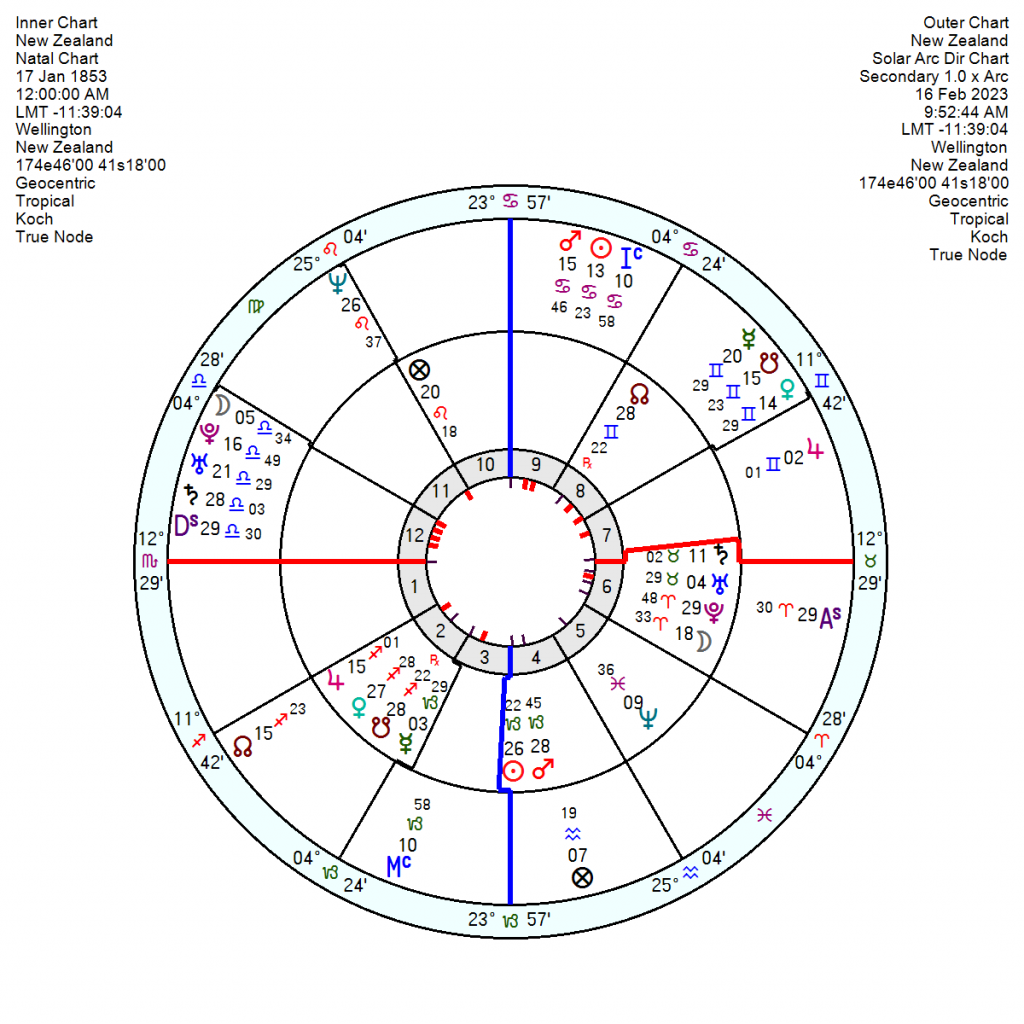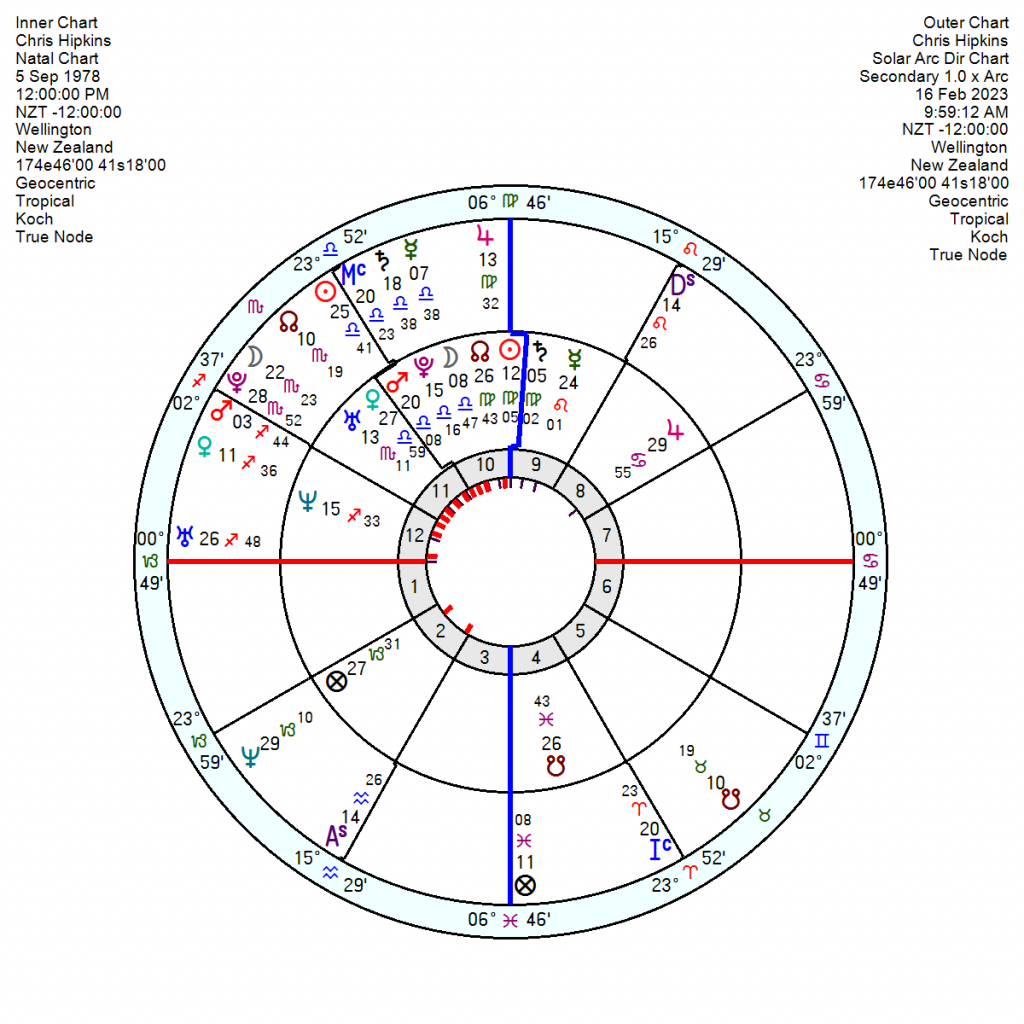 New Zealand reeling from the onslaught of Cyclone Gabrielle is facing fresh storm warnings as there is grave concern for those swept away by flood waters, with fatalities likely to rise.  Chris Hipkins, the new Prime Minister, described it as an event on the scale of the Christchurch earthquake in 2011.
The recent Scorpio Solar Eclipse which fell opposite the NZ Uranus in Taurus (and Pluto), when located to Gisborne, NZ, had Mars in Gemini on the Ascendant so flagging it up as a potential crisis location. Double trouble from that.
In addition the New Zealand chart is in the midst of a gruelling run of tr Pluto conjunct the Capricorn Sun in 2021/22 and then conjunct the NZ Mars till late 2023; and square Pluto 2023/24 – forced change, huge frustrations, high-risk – and it will continue after mid decade with tr Pluto square the NZ Uranus and then Saturn.
At the moment also the NZ Saturn has moved by Solar Arc to square the NZ 4th house Mars.
  It always did look like a time of heightened risk from natural disasters.
 Chris Hipkins, the Jacinda Ardern replacement, born 5 September 1978, is a serious Sun Saturn in Virgo in a socially-progressive and sometimes indecisive square to Neptune with a ferociously determined and courageous Mars Pluto conjunct in Libra – quite a mix of soft and hard. Better than most at coping in crisis situations.
He'll be pushing confidently ahead this year and next with tr Pluto opposing his Jupiter but will be slipping, sliding and tripping over problems as he goes.