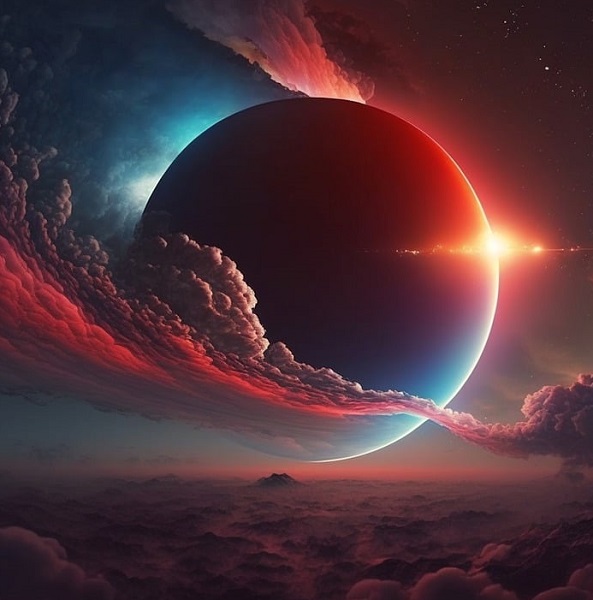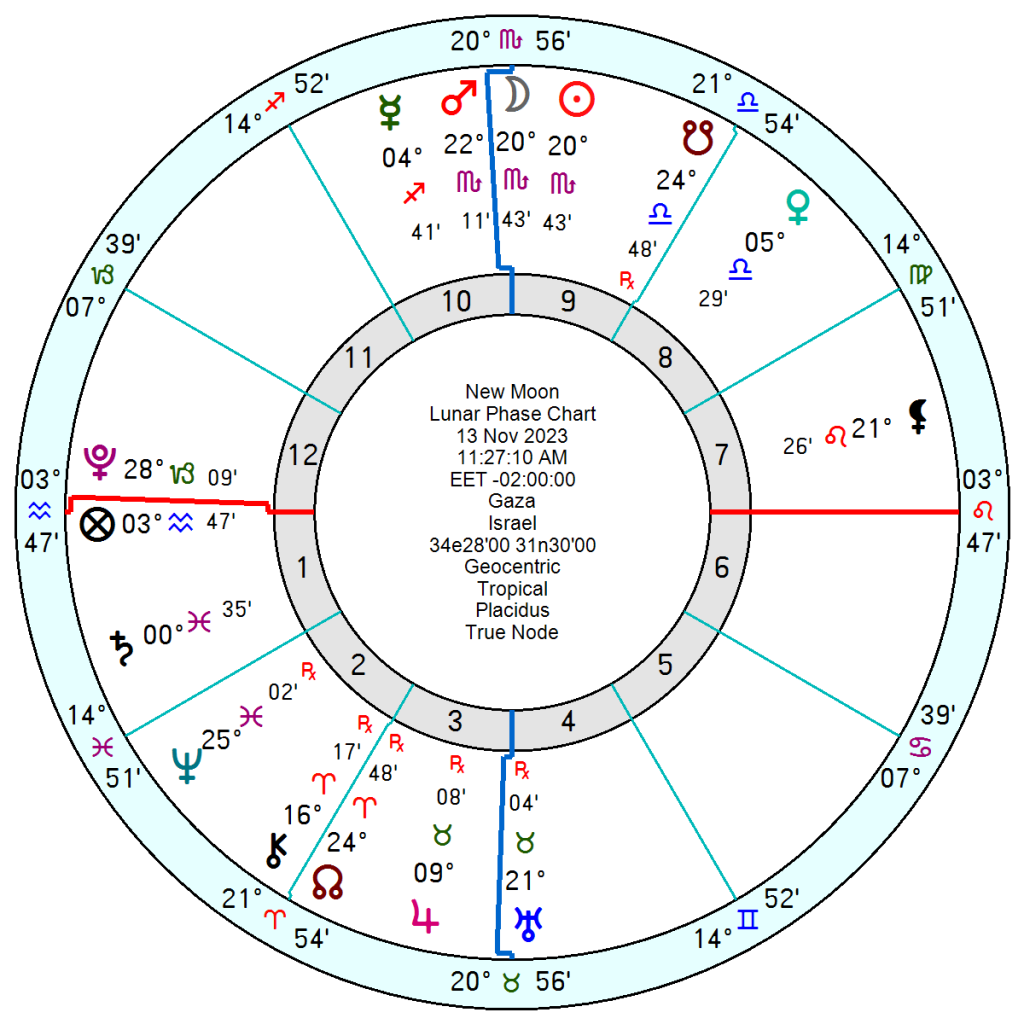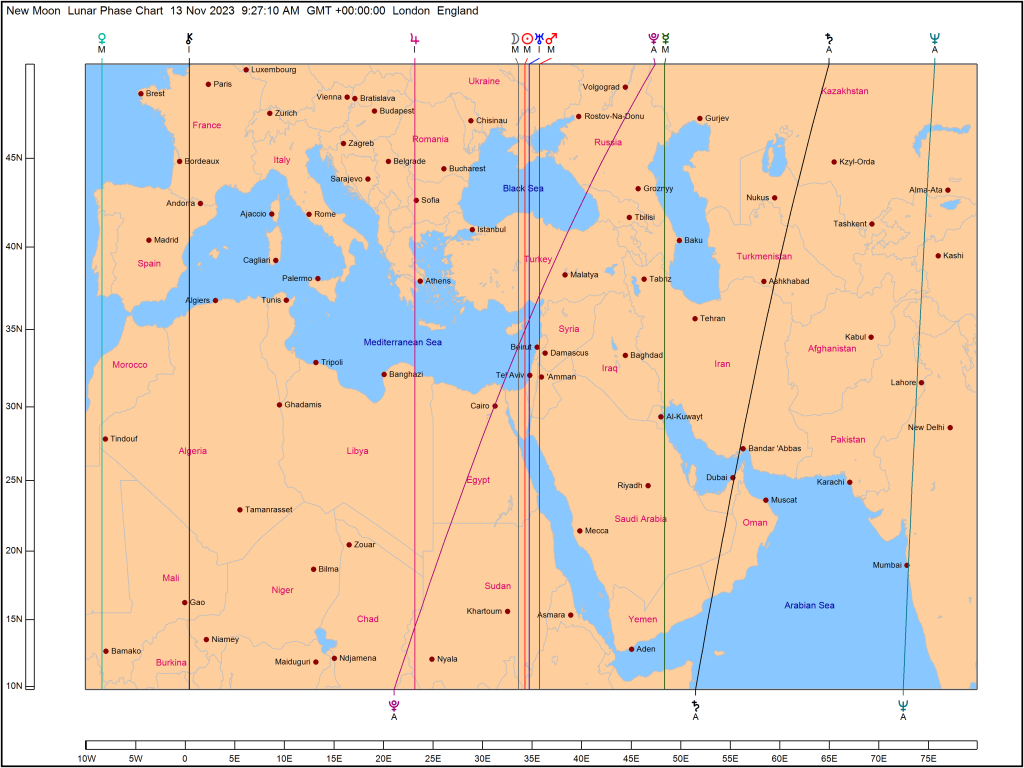 Worth watching out for is the following New Moon to a Solar Eclipse which often sparks up significant events. The Scorpio New Moon this coming Monday will be ramped up by the explosive Mars in Scorpio opposition Uranus and follow the powerful, angry and forceful Libra Solar Eclipse of 14th October.
This New Moon will be primarily focused on Israel/Gaza since it falls with the New Moon Mars on the Midheaven there opposition a disruptive Uranus in the 4th.
  But there does seem on a different level to be more mayhem than usual in various countries – the Myanamar rebellion against the illegitimate military government has scored notable victories; the Portuguese government has collapsed due to corruption allegations; the UK is in political chaos with the Home Secretary jousting with the police and prime minister; in the US the political circus gets more bizarre with Trump trials garnishing his credentials, the GOP hopefuls tearing out each other's throats metaphorically; and Joe Biden abseiling down the polls and getting dragged into his family's dubious China dealings during his VP-ship. Sigh, oh for the days of peace and boredom.
[From today's Times: – 'Think dear Uncle Joe's angelic? Think again'
While attention is on Donald Trump's corruption trial, evidence suggests the incumbent is no stranger to a 'dodgy deal'
https://www.thetimes.co.uk/article/think-dear-uncle-joe-biden-angelic-think-again-comment-qvk6nxtbf